Auburn football's latest Gus Malzahn era should see the Tigers return to success eventually, but it might take some time.
Developing a consistent winner—especially in a conference as difficult to navigate as the SEC—is a process. Despite Malzahn's penchant for offensive innovation and track record of success, the Tigers aren't likely to compete for the SEC title in his first season.
What would you consider a successful season for Auburn?
However, the talent is there for them to be vastly improved from the 3-9 catastrophe that was the 2012 season. When you consider that many of the players on the roster were recruited when Malzahn was the offensive coordinator, there's an argument to be made that the offense should take off compared to last season.
Former offensive coordinator Scot Loeffler's pro-style offense was a vast departure from Malzahn's wide-open spread and the resulting product on the field was equal parts awkward and frustrating.
With Malzahn back at the helm as the head coach this time, the Tigers are one of the more interesting teams in the SEC. Looking at the schedule, games break down into three basic categories—certain victories, certain losses and swing games.
Here's where each game on the schedule fits into those three categories.
Wins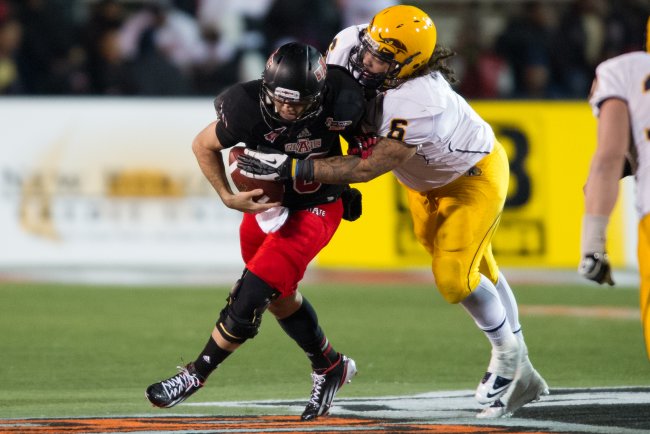 Michael Chang/Getty Images
These are the games that Auburn will have a distinct advantage in talent and should be expected to win rather easily.
vs. Arkansas State
Gus Malzahn's old squad would be dangerous if it returned quarterback Ryan Aplin, but trying to install Bryan Harsin's offense with a new face at quarterback means they don't stand much of a chance against an SEC squad.
vs. Western Carolina
Things might have gotten rough last season, but they throttled the only FCS team on the schedule last season (Alabama A&M, 51-7). With the improvements they will make this season, there's no way they get upset.
vs. Florida Atlantic
The Owls also went 3-9 last season—in the Sun Belt.
Losses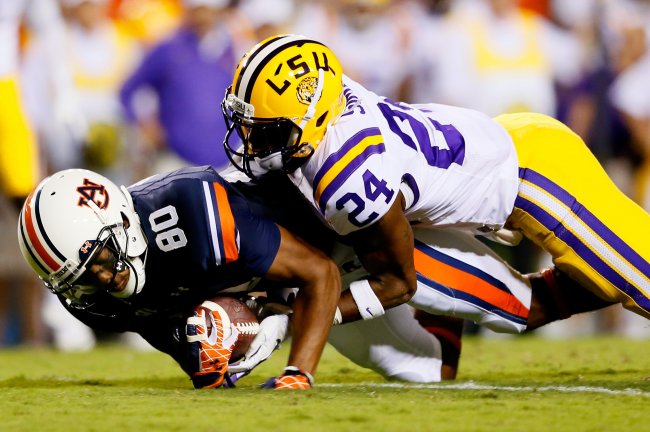 Kevin C. Cox/Getty Images
These are the games on the schedule that will likely see the Tigers as major underdogs. While they could pull off the upset, it's not likely.
at LSU
This game was actually close last season, but that due in large part to the fact that it was early in the season before Gene Chizik's team completely came off the rails. This year's game could be close if Malzahn gets this team together quickly, but Auburn hasn't beat LSU in Baton Rouge since 1999.
at Texas A&M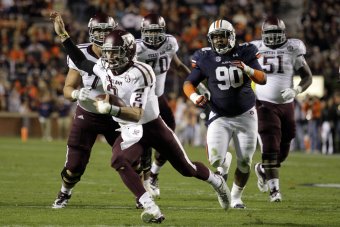 John Reed-USA TODAY Sports
Johnny Manziel and the Aggies put up 63 on Auburn last season. The defense has nowhere to go but up this year, but it's tough to see them improving enough to top A&M this season.
vs. Georgia
The Bulldogs come back with one of the conference's most experienced quarterbacks in Aaron Murray and the dynamic duo of Todd Gurley and Keith Marshall. They blanked the Tigers 38-0 last season. If the Tigers can at least make it close it will show improvement.
vs. Alabama
Fortunately the Tigers get a week off between a physical Georgia squad and the Alabama juggernaut. But even the extra rest doesn't swing the odds in Auburn's favor. Malzahn should make this an interesting rivalry again, but not this year.
Swing Games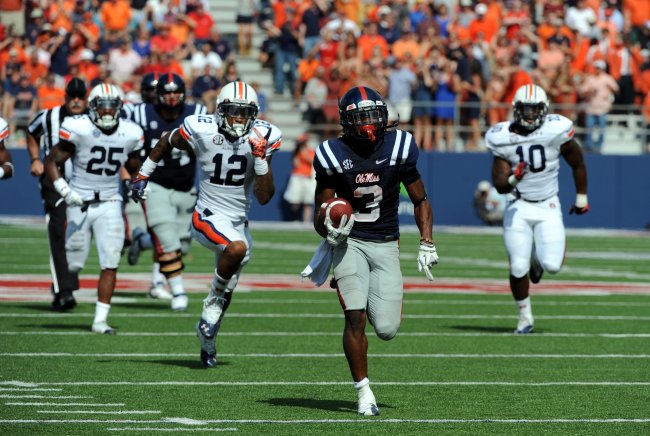 Chuck Cook-USA TODAY Sports
Finally we come to the swing games. These ones should each see the Tigers as either a slight favorite or slight underdog depending on how the season goes. If the wheels come off again, they could lose all of these. If everything comes together they could win all of them.
vs. Washington State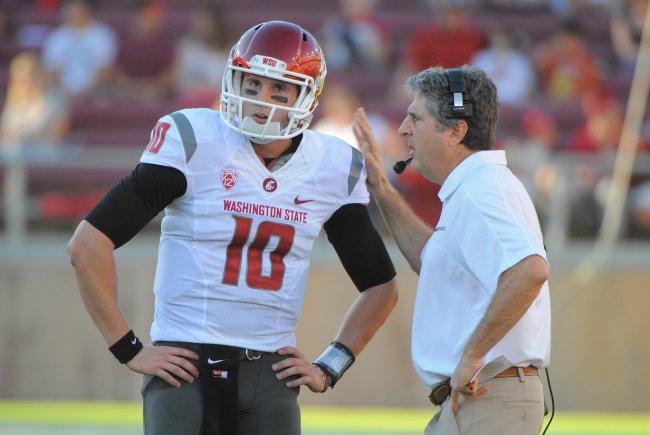 Kyle Terada-USA TODAY Sports
This is going to be a pivotal game.
The Tigers open the season with a fellow BCS conference foe as Mike Leach's Air Raid offense will attempt to pick up the win at Jordan-Hare. This will be a good test for the defense early on as Leach will do his best to spread them out and exploit any holes.
Given the Cougars inability to run the ball (124th in the nation last season) the Tigers should find a way to win.
Lean: Auburn
vs. Mississippi State
The Bulldogs bested the Tigers last season, 28-10, en route to a 7-0 start to the season before finishing 1-5 in their final six games.
The question is, do they have what it takes to get off to that fast start again? Or will last season's late-season struggles carry over to this year?
The bad news for Tigers fans is that Tyler Russell will be back at quarterback. He threw for three touchdowns in the win against Auburn last season.
Slight lean: Mississippi State
vs. Ole Miss
The Rebels may be the trendy pick to make noise in the SEC this season, but the fact of the matter is they still went 7-6 last season. Until they prove they can do better than that, it's hard to believe the hype.
The problem for the Tigers is that Hugh Freeze's team brings back most of its starters from that 7-6 team while Auburn is even more unproven.
This is probably Ole Miss's game to lose, but the fact that it's at Jordan-Hare gives the Tigers a chance.
Lean: Ole Miss
at Arkansas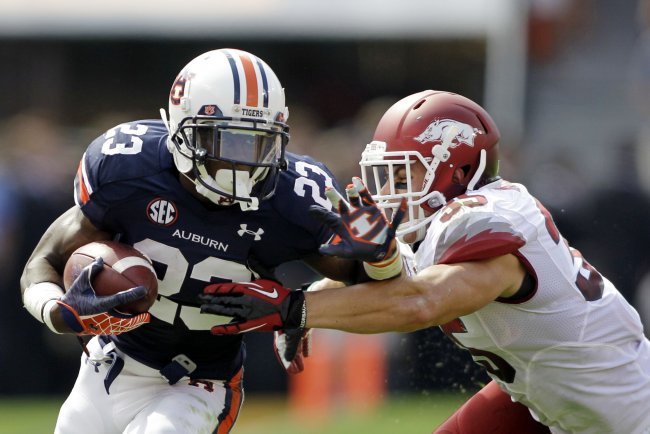 John Reed-USA TODAY Sports
At this point Arkansas and Auburn are nearly twins in the SEC. Both are coming off of surprisingly bad seasons and have gone with new head coaches to get the team back on track.
The Hogs will turn to Bret Bielema after a 4-8 season last year.
With this game coming late in the season, this should give us a good idea of where each team's rebuilding efforts are going.
How many of these five swing games will Auburn win?
Looking ahead to this game, from this point, it's a really difficult one to pick. On one hand, Bielema has his work cut out for him, replacing seven lost starters on offense. But they did beat Auburn 24-7 last season.
The tale of the tape is virtually identical right now, but Arkansas has the slight advantage because it's at home.
Slight Lean: Arkansas
at Tennessee
For the most part, Tennessee is in the same boat as Arkansas. New coach, new quarterback, intriguing situation.
It's hard to tell where each team will be by the time they play this one. But if the Tigers can win all of their easy ones, and two of the four swing games heading into this one, they will be fighting for bowl eligibility.
Does that give them the edge heading into Rocky Top?
Probably not, but it should be a close one.
Slight Lean: Tennessee
Optimist Projection: 8-4
Realist Projection: 5-7
Pessimist Projection: 4-8