Ranking the NHL Coaches with the Best Mustaches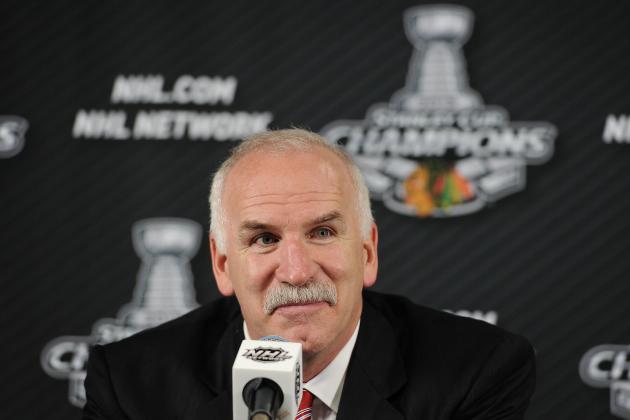 Harry How/Getty Images

If the finalists for this year's Jack Adams Award were any indication, rocking a wicked mustache is a key component to being an excellent coach in the NHL.
Both Joel Quenneville and Paul MacLean were finalists for the coach-of-the-year award. Coincidentally, they both possess truly outstanding mustaches. Let's be honest: this was a two-horse race here. Everyone else was gunning for third place.
And there's nothing wrong with that. Especially since Quenneville and MacLean appear to have access to mustache PEDs.
Begin Slideshow

»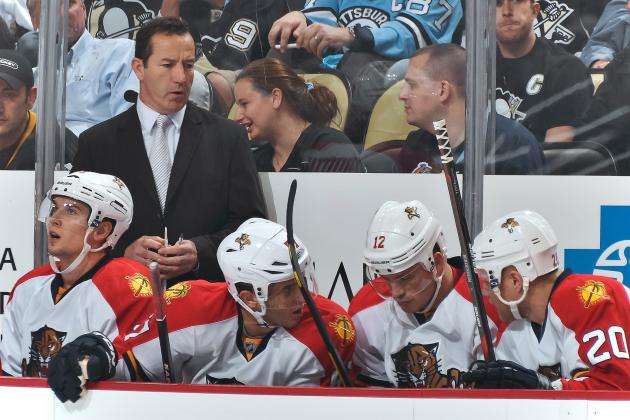 Jamie Sabau/Getty Images

Getty has no photographic evidence of Kevin Dineen's mean 'tache, but trust us when we say that he has one. Here's some photographic evidence for those among you who have a bitter history with this particular form of facial hair and aren't so trusting.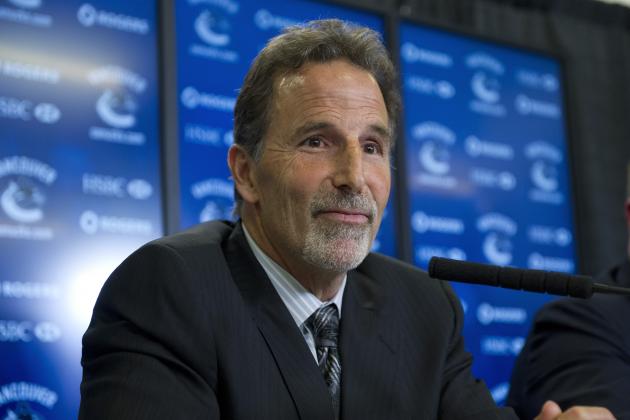 Rich Lam/Getty Images

What John Tortorella lacks in subtlety in his demeanor, he more than makes up for with his facial fur. Never overstated but rarely absent, Torts typically gets to rocking his peppery goatee around playoff time.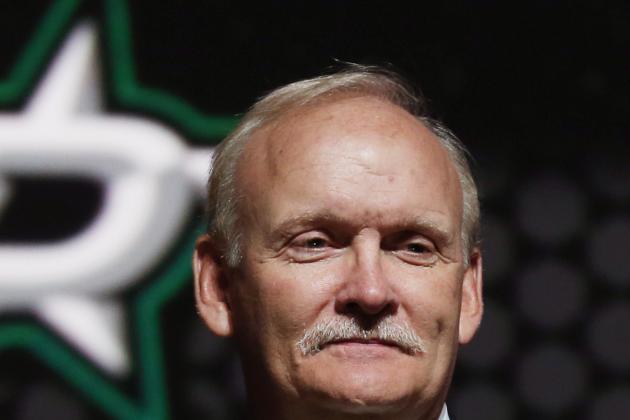 Bruce Bennett/Getty Images

After being relieved from his longtime post behind the bench of the Buffalo Sabres, Lindy Ruff decided to take his considerable coaching talents to Dallas. Along with one of the better coaching pedigrees in professional hockey, Ruff also brings a solid mustache to the table.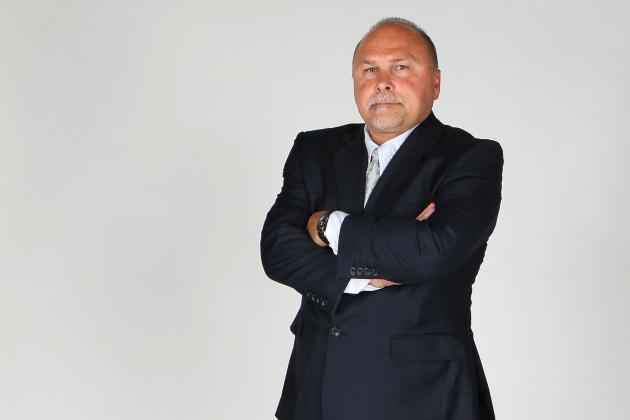 Jeff Gross/Getty Images

Is it any coincidence that Barry Trotz was last nominated for the Jack Adams while he was stylin' and profilin' with a classic mustache? We think not. The Nashville Predators struggled last season and didn't make the playoffs.
Perhaps Trotz is considering growing a mouser again in hopes of returning his team to the playoffs.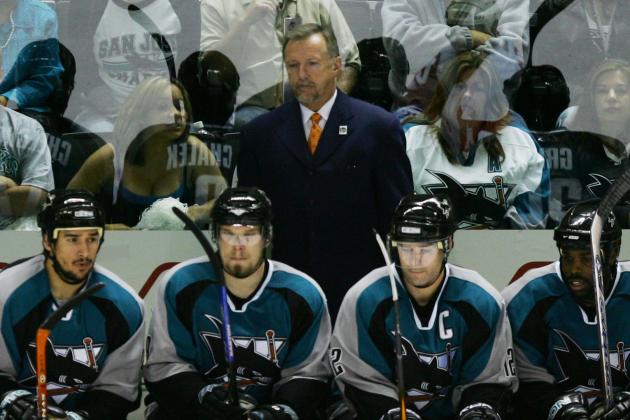 Jed Jacobsohn/Getty Images

It's been a long while since Ron Wilson showed up after a long weekend with a mustache, and that's a shame. Nothing says "fiery personality" like a gangster-esque mustache and a death stare—and Wilson is capable on both fronts.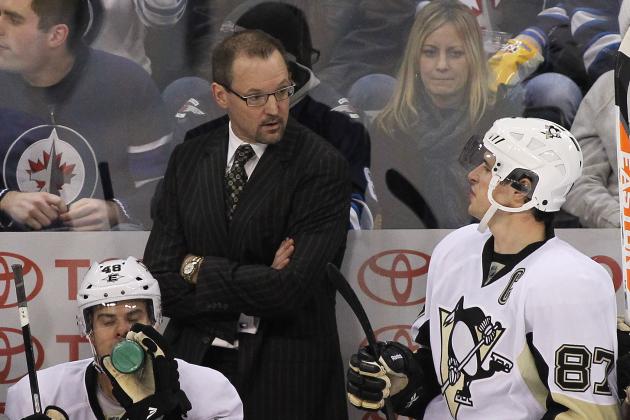 Marianne Helm/Getty Images

Speaking of gangster-esque mustaches, Dan Bylsma has been known to take cues from Pittsburgh Penguins' owner Mario Lemieux and rock the goatee from time to time. This no-nonsense look makes Bylsma look pretty tough, which is good since Sidney Crosby is known to be such a locker room nuisance.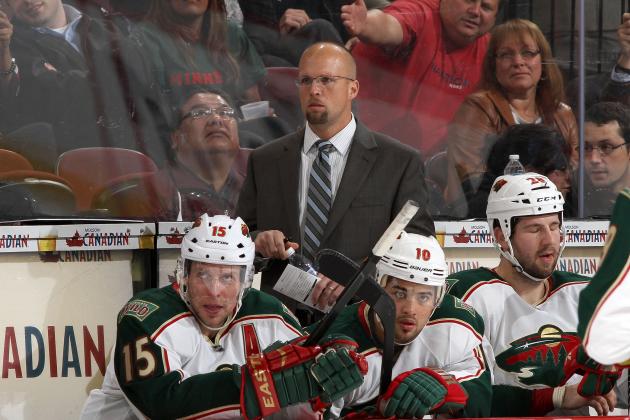 Jana Chytilova/Freestyle Photo/Getty Images

Not a believer in the tradition of the playoff mustache, Mike Yeo is never without his classy goatee. If the Minnesota Wild make it back to the playoffs in 2014, is there any chance that Yeo goes with a reverse playoff beard, shaving every day until the Wild lose?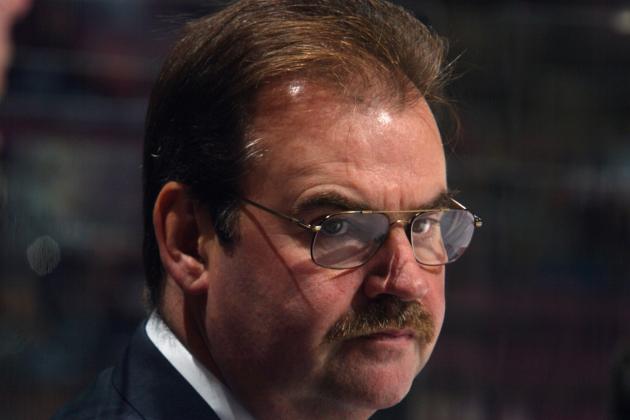 Al Bello/Getty Images

Pat Burns was the originator of the wicked coach mustache and has arguably been the biggest Hall of Fame snub in the last several seasons. We're proud to allow him to hold down the No. 3 spot on this list of mighty face furniture.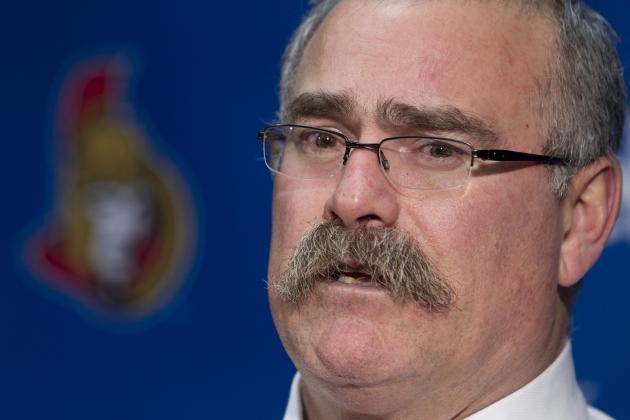 Jana Chytilova/Freestyle Photo/Getty Images

This isn't so much a No. 1 and No. 2 situation. Think of this split like the goaltending situation in Vancouver last season. The difference maker between Paul MacLean and Joel Quenneville is the Stanley Cup. One guy has one. The other one doesn't.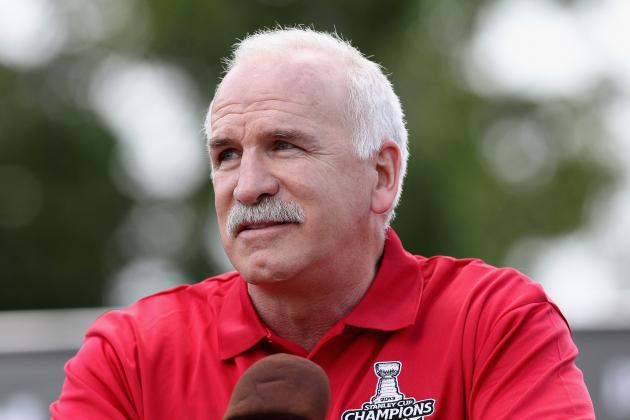 Jonathan Daniel/Getty Images

The legend of the Q-stache lives on. Once Paul MacLean wins a few Stanley Cup and earns the adoration of John Buccigross, then maybe we can talk about bumping him up to No. 1. For now, Quenneville remains king of the mustaches.
Keep an eye on your mailbox, Quenneville, there's a certificate for your trophy wall on the way.