2014 MLB Free Agency: One Player Guaranteed to Be Gone from Every Team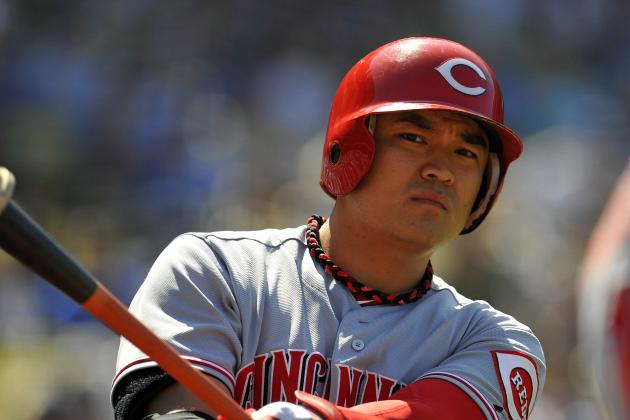 Gary A. Vasquez-USA TODAY Sports
Choo is one of two Reds free agents likely to sign elsewhere this offseason.
We're about three months away from the MLB free-agency period beginning and it's already becoming very clear which soon-to-be free agents will be signing with a team other than their current one.
While signing young players to contract extensions well before they reach free agency is becoming a popular trend, it's more likely that a player changes allegiances once they reach free agency and can test the waters.
As Josh Hamilton's wife, Katie, put it, via the Dallas Morning News, after her husband signed a free-agent deal with the Angels last offseason after playing in Texas for five seasons, "They let us go out and date other people and kind of give our hearts away."
We can't forget that these are human beings. Being allowed to reach free agency and then not feeling as though their team is doing everything possible to keep them after all those years together probably isn't a great feeling. The free agent will tend to go where they feel the most wanted. And that's often the team that offers the most money.
In some cases, a free agent is no longer in the team's plans due to a younger, less expensive player ready to step in. Or a player who has been highly productive may have priced himself out of that team's plans because of the massive contract they're likely to receive.
For whatever the case, it's highly unlikely that a team re-signs every key free agent in an offseason. Here is one free agent-to-be from each team that will probably be wearing a different uniform in 2014.
Begin Slideshow

»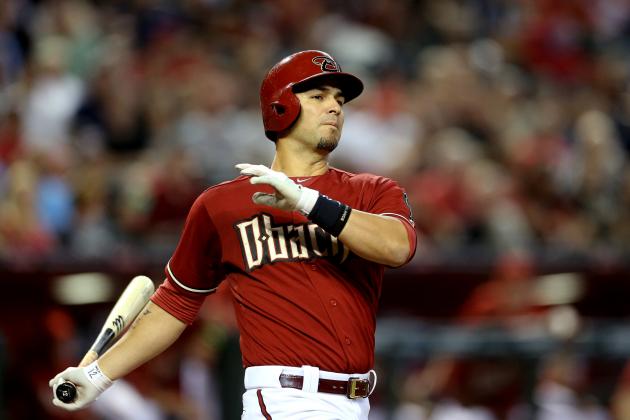 Mark J. Rebilas-USA TODAY Sports

At 35 years of age and tagged with the "injury-prone" label since the 2007 season, Eric Chavez (pictured) has unsurprisingly signed low salary, one-year contracts in three consecutive seasons. While he hasn't been able to avoid the disabled list, he's been a highly productive player when he's on the field (.857 OPS, 25 HR in 172 games in 2012-13 through Sunday) and has even started 86 games at third base over the past two seasons.
With the free-agent third baseman market looking very thin this upcoming offseason, Chavez could be a popular name. Even if it's just another one-year deal, an American League team could give Chavez at least $5 million to play as much as possible between third base, first base and designated hitter.
Returning to the Yankees, where he played in 2011 and 2012, is a strong possibility. The Angels also make a lot of sense after they traded Alberto Callaspo last month. Chavez is from Southern California.
The D'backs, with Paul Goldschmidt entrenched at first base and Martin Prado expected to play regularly at third base, would probably love to have him back but wouldn't be willing to pay as much or offer as much playing time as he'll probably end up getting elsewhere.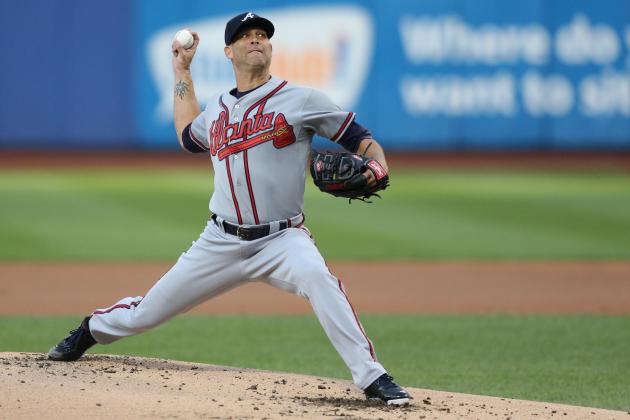 Anthony Gruppuso-USA TODAY Sport

It's a shame that Tim Hudson's eight-year run in Atlanta likely ended when he fractured his fibula in a start last month. He's one victory shy of 100 with the Braves, who have enough starting pitching depth that re-signing Hudson (pictured) probably won't be a priority.
The 38-year-old, who is expected to be ready for the start of next season, could still be one of the best five starting pitchers on the Braves if he was re-signed. But with Mike Minor, Julio Teheran, Brandon Beachy and Kris Medlen locked into four spots and plenty of young talent to compete for the fifth spot, including Alex Wood, J.R. Graham, Cody Martin and Gus Schlosser, there doesn't appear to be room for Hudson. Or another free agent-to-be, Paul Maholm, for that matter.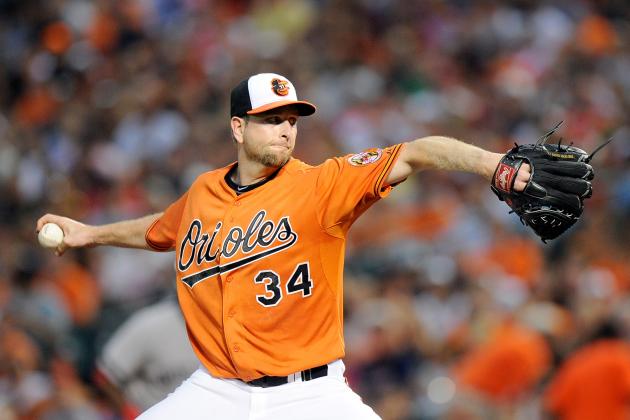 Greg Fiume/Getty Images

The Orioles did a terrific job replenishing their starting pitching depth in July, acquiring Scott Feldman (pictured) and Bud Norris to help cope with the loss of top pitching prospect Dylan Bundy and the fact that another, Kevin Gausman, wasn't quite ready to contribute at the big league level.
This upcoming offseason, the O's will have plenty of options to pencil in to their 2014 rotation. Wei-Yin Chen, Chris Tillman, Miguel Gonzalez and Norris, who is under team control for two more seasons, are close to being locks. The number of options for the fifth spot makes it very unlikely that Feldman is re-signed, or Jason Hammel, who is also set to become a free agent.
While Bundy might not be back at all in 2014, Gausman should be ready to step into the rotation. Add Zach Britton and Double-A right-hander Mike Wright (3.59 ERA, 115.1 IP, 32 BB, 107 K) to the mix, and the O's probably won't want to spend on the 30-year-old Feldman, who will likely land a multiyear deal for at least $8 million per season after the solid year he's having (4.10 ERA in 21 starts).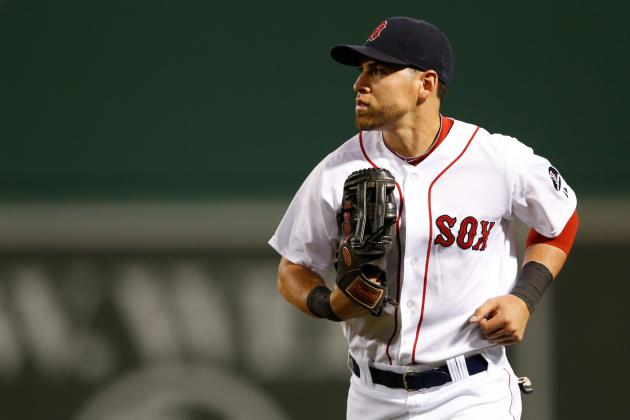 Greg M. Cooper-USA TODAY Sports

One of a handful of teams that will likely be in the bidding for Jacoby Ellsbury (pictured) this winter, the Red Sox probably won't be as aggressive as at least one other team, meaning the 29-year-old will be roaming center field for a new team in 2014.
It's not that the Sox can't afford to outbid any other team. But knowing that they'll be in good hands with top prospect Jackie Bradley Jr. ready to take over in center field, the Sox are very unlikely to overpay. Some other team, desperate for outfield help, will overpay.
The Mets and Cubs are the most likely teams to pay big money to Ellsbury, who has an .801 OPS with 40 stolen bases on the season. Expect his next deal to easily surpass Michael Bourn's four-year, $48 million deal he signed with Cleveland this past offseason.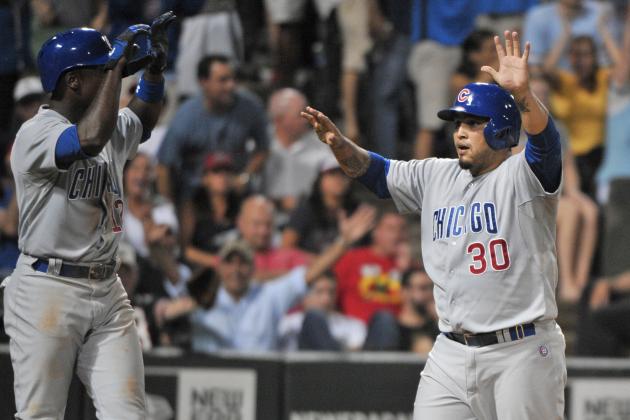 Rob Grabowski-USA TODAY Sports

After trading away Scott Feldman and Matt Garza last month, the Cubs have exactly three free agents-to-be on their roster. Expected to be active in free agency, it's not out of the question for the Cubs to re-sign catcher Dioner Navarro (pictured), starting pitcher Scott Baker and reliever Kevin Gregg before they even get to the free-agency period in November.
But they could be cautious with Navarro, a journeyman whose value is on the rise because of an impressive debut season with the Cubs (.863 OPS, nine home urns in 60 games). A bargain signing at $1.75 million in 2013, the 29-year-old's price tag could jump because of his numbers and the lack of options at catcher on the free-agent market.
Just because the Cubs are likely willing to spend big money doesn't mean they will overpay. Navarro could get a multiyear deal worth $5-7 million per season. That's not a crazy amount considering the season he's having. But it's a bit risky for a guy who came into the season with a career .663 OPS in 626 career games.
Jason Miller/Getty Images

If Paul Konerko (pictured) wants to continue his playing career in 2014, there's a good chance it won't be with the White Sox. In the midst of his least productive season (.657 OPS in 81 games) since joining the team in 1999 season, the 37-year-old could decide to hang it up.
Since returning from the disabled list last month, Konerko is just 12-for-61 with one homer, so a late-season surge doesn't appear likely. And without that late-season surge, his value will remain relatively low and it would be difficult to see Konerko, who has a World Series ring and six All-Star selections, being motivated enough to continue playing.
If he chooses to play in 2014 and the Sox make little effort to re-sign him, he could find some motivation in proving that they were wrong to not want him back.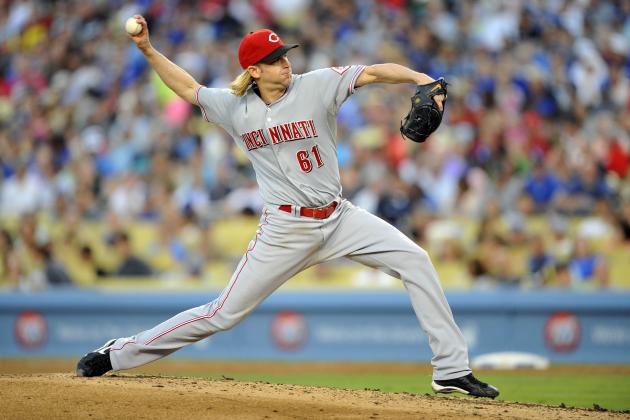 Gary A. Vasquez-USA TODAY Sports

The expectation earlier in the season was that Shin-Soo Choo would be in Cincinnati for one season before top prospect Billy Hamilton would take over in 2014 with Jay Bruce and Ryan Ludwick flanking him in the Reds outfield. But Hamilton just hasn't been very good (.645 OPS in Triple-A), which at least opens up the possibility that Choo returns.
That is unlikely to be the case for starting pitcher Bronson Arroyo (pictured), however, as the Reds will already have a capable replacement in Tony Cingrani. The Reds will probably need to add depth, but Arroyo will not be in their plans moving forward.
Mat Latos, Johnny Cueto, Homer Bailey and Mike Leake, along with Cingrani, give the Reds one of most formidable rotations in baseball. The 36-year-old Arroyo has done his part with a 100-91 career record and a 4.05 ERA in eight seasons with the team. The crafty veteran will take his experience and array of off-speed pitches elsewhere in 2014.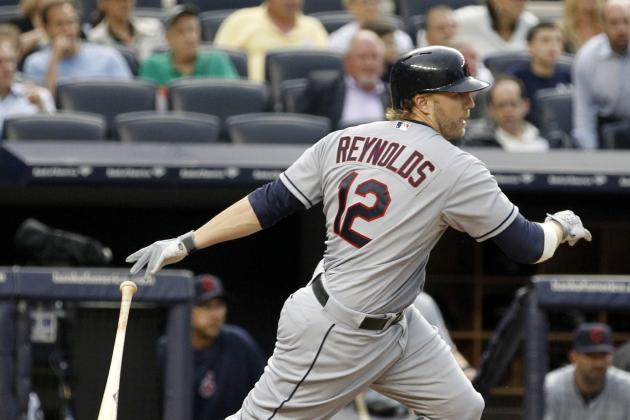 Jason Szenes/Getty Images

Signed to a one-year, $6 million deal in the offseason, Mark Reynolds (pictured) may have earned his entire salary in his first 31 games of the season (1.013 OPS, 11 HR, 29 RBI). Good thing, because all he's done since is remind the Indians why there was so little interest in him.
Since May 9th, the 30-year-old has a .517 OPS with four homers and 91 strikeouts in 68 games. He'll be back on the free-agent market this offseason, hoping to land another one-year deal from a team that believes enough in the one or two hot streaks he has each year will be worth five or six million bucks.
The breakout season the Indians are getting from right-handed hitting catcher/corner infielder Yan Gomes makes it unlikely that Reynolds returns.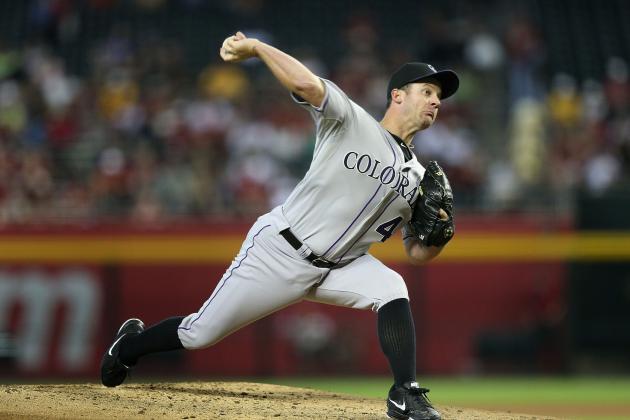 Christian Petersen/Getty Images

If Todd Helton, who turns 40 in two weeks, chooses to continue playing in 2014, it will be a huge disappointment if it's with any team but the Rockies. Helton was drafted by the team in 1995 and is currently in his 17th big league season, all with the same team. This is a rare feat in baseball.
So I'll assume it's retirement or another season in Colorado for Helton. Roy Oswalt (pictured), on the other hand, made a total of four starts as a Rockie before landing on the disabled list. He'll be 36 later this month and it's no certainty he'll continue pitching. But if he does, there are 29 other destinations in the majors that are more friendly for pitchers. I'm guessing he'll choose one of those over Colorado.
Rick Osentoski-USA TODAY Sports

Despite a 50-game suspension, Jhonny Peralta (pictured) could be a hot commodity on a free-agent market that is thin in talent on the left side of infield. The Tigers, however, have already acquired Peralta's replacement and the team's shortstop for the next several seasons in defensive whiz Jose Iglesias.
It's not certain if Iglesias' defense will make up for the loss of Peralta's bat, but it won't be a surprise if it does. He is that good. And despite a current 8-for-58 slump, the 23-year-old showed that he wasn't completely useless with the bat when he had posted an .878 OPS through the first half of the season while playing mostly third base in Boston.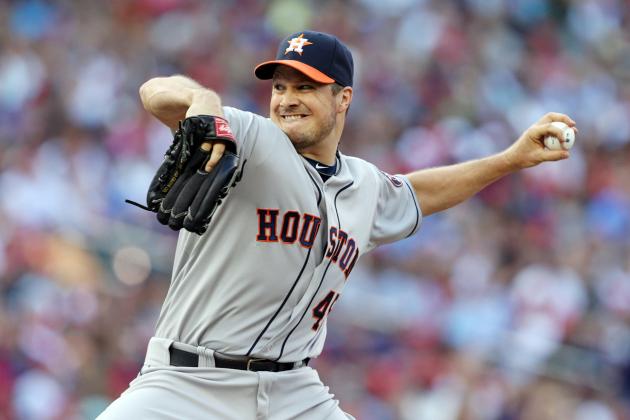 Jesse Johnson-USA TODAY Sports

By process of elimination, Erik Bedard (pictured) is the most likely free agent to leave Houston because he's the only free agent-to-be. While he's having a solid year with the Astros (4.29 ERA in 109 IP) and they're young rotation could use a veteran on their staff in 2014, they'll likely set their sights higher considering how much space they'll have on their payroll.
As things stand, they'll also have several young pitchers worthy of a shot and a few others like Jordan Lyles and Jarred Cosart almost certain to be locks for next season's rotation.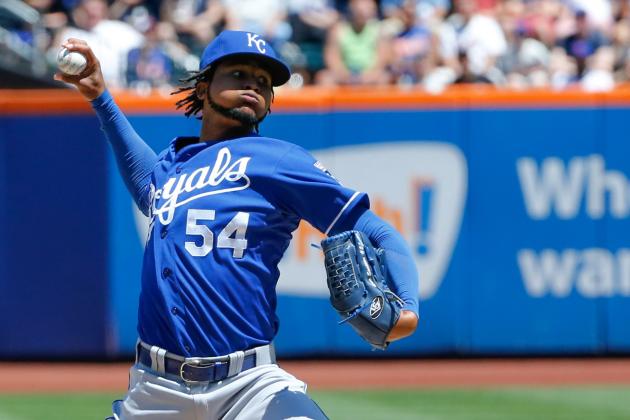 Anthony Gruppuso-USA TODAY Sport

With so much already invested in their starting rotation and a limited payroll, the Royals are unlikely to re-sign Ervin Santana (pictured), who will demand a huge contract after the season he's having.
The 30-year-old has a 2.97 ERA in 22 starts. He's pitched at least seven innings in 15 starts and has allowed two earned runs or less 13 times. Those numbers are all his agent needs to argue why he should make at least $15 million per season for at least the next four years.
With young pitching prospects Yordano Ventura and Kyle Zimmer on the fast track, and Danny Duffy and Felipe Paulino also expected to be in the mix after James Shields, Jeremy Guthrie and Wade Davis, the Royals will likely pass on bidding against several big-market clubs who will be interested in Santana.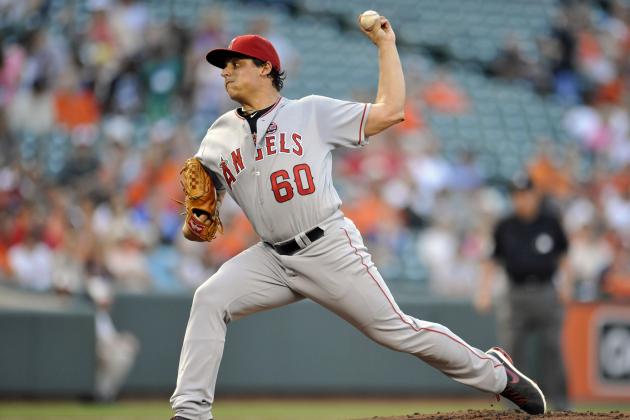 USA TODAY Sports

If they don't trade him this month, Jason Vargas (pictured) will be the team's lone free agent-to-be this offseason. It's hard to see the Angels not being interested in bringing back the 30-year-old lefty, who has been on the disabled list since June because of a blood clot in his armpit, but with so much money tied up in contracts that are already perceived to be bad, the Angels might not have the resources to be aggressive enough.
Before he landed on the disabled list, Vargas had a 3.65 ERA with at least seven innings pitched in eight of his last 11 starts. He allowed more than three earned runs in just two of those starts. While he's not considered better than a mid-rotation starter, he'll still get at least a three-year deal in the $10 million range.
That would normally be an affordable rate for the Angels, especially with their rotation need, but general manager Jerry DiPoto might need to be creative to fill out his rotation this offseason.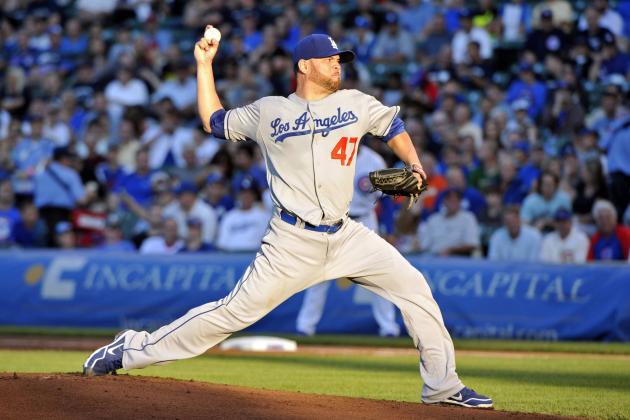 Rob Grabowski-USA TODAY Sports

With the top of the Dodgers rotation—Clayton Kershaw, Zack Greinke and Hyun-Jin Ryu—all set for 2014 and Josh Beckett expected back after a shoulder impingement ended his season, there won't be much room left for Ricky Nolasco (pictured).
Not that the Dodgers haven't proven how important pitching depth can be, but with Stephen Fife, Matt Magill and Zach Lee as options to fill the fifth spot and Chad Billingsley an option for the second half if he returns healthy from Tommy John surgery, they could opt to spend their money elsewhere.
The 30-year-old Nolasco, who has pitched well since being acquired from the Marlins last month, will likely land a three-year deal in the offseason for somewhere between $7-10 million per season.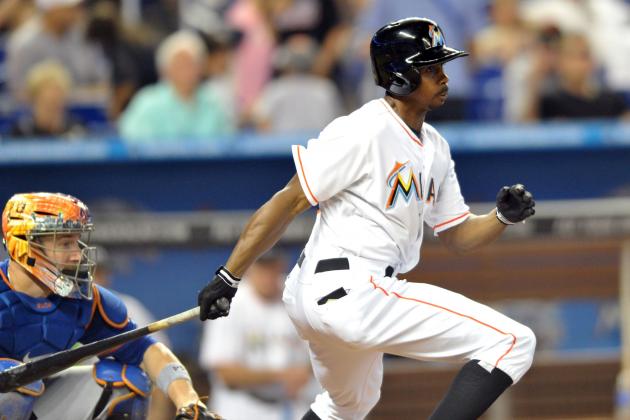 Steve Mitchell-USA TODAY Sports

The youth movement in the Marlins' outfield has led to decreased playing time for veteran Juan Pierre (pictured), who will be looking for a backup job on another team next season. The 35-year-old has just eight at-bats since the All-Star break and doesn't appear to be a part of Miami's future plans.
A projected 2014 outfield of Giancarlo Stanton, Christian Yelich and either Marcell Ozuna or Jake Marisnick will likely be backed up by Justin Ruggiano and Chris Coghlan.
Greg Dobbs, Casey Kotchman and Chad Qualls are also eligible for free agency. It wouldn't be a surprise if all three joined Pierre in signing elsewhere.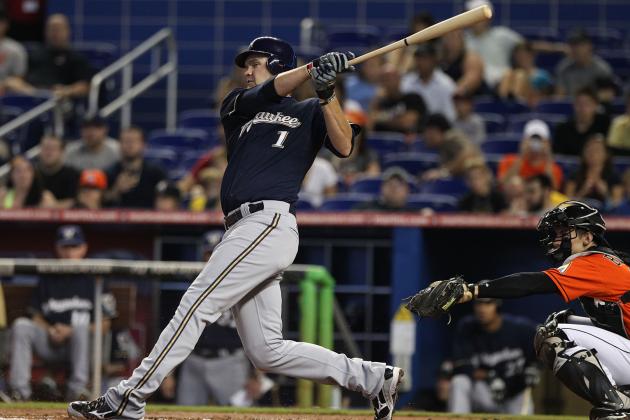 Marc Serota/Getty Images

The Brewers will have a hole to fill at first base next season, so the return of Corey Hart (pictured) can't be ruled out despite multiple knee injuries that have cost him the 2013 season.
But with a strong track record of success (.830 OPS, 24 homers per season since 2007), Hart will still have a ton of interest on the free-agent market from teams looking for first base or corner outfield help. When he weighs what will likely be several other options against a return to Milwaukee, he'll realize that the 25-man roster is not in great shape and there's not much help on the way from the farm system. Then he'll opt to sign elsewhere.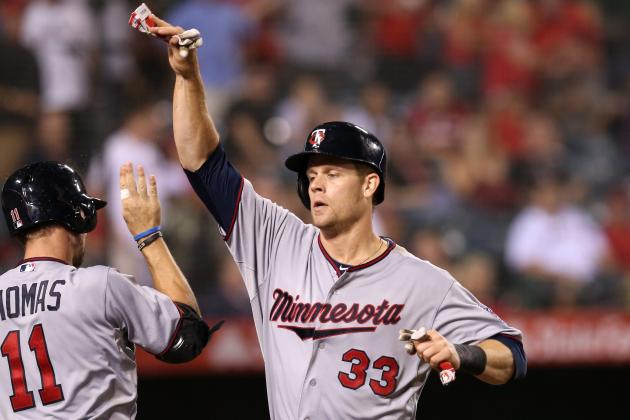 Stephen Dunn/Getty Images

The Justin Morneau era in Minnesota could end this month if the Twins can pull off a waiver deal. If not, the 32-year-old will finish out a long and illustrious Twins career that includes an AL MVP award and four All-Star selections before looking for work elsewhere this winter.
Returning on a one-year deal as a stopgap for elite power-hitting prospect Miguel Sano, who is likely to move from third base to first base by the time he reaches Minnesota, could work for the Twins. But Morneau (pictured) is just young enough and just productive enough (.736 OPS, 11 HR) to do better than that on the open market.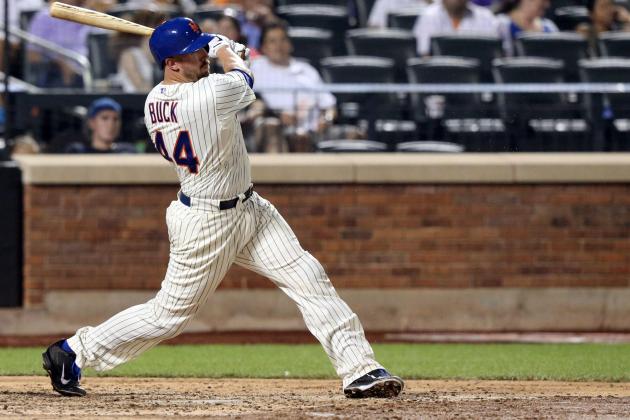 Anthony Gruppuso-USA TODAY Sport

Top catching prospect Travis d'Arnaud's early-season knee injury has slowed his arrival in New York and allowed John Buck (pictured) to continue starting for longer than had been anticipated prior to the season.
When the 33-year-old Buck becomes a free agent in the offseason, he might not find another starting gig, but it's likely he can find an opportunity where he'll get more at-bats than with the Mets. After a red-hot start, Buck has struggled overall, but he's still on pace for 21 homers and 82 runs batted in and will have 10 years of big league catching experience on his resume.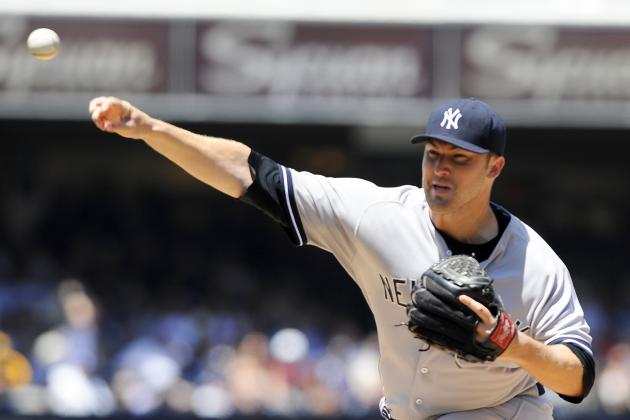 Christopher Hanewinckel-USA TODA

While the Yankees focus their attention on re-signing star second baseman Robinson Cano, with Curtis Granderson and Hiroki Kuroda also likely priorities, it's all but certain that right-hander Phil Hughes (pictured) will be pitching for another team other than the Yankees in 2014.
He's never quite lived up to the hype in New York, despite showing flashes at times, but the Yankees' willingness to trade him while they're involved in the playoff race gives you an idea of how little chance he has of returning next season.
Since an 18-win season in 2010, Hughes has a 25-28 record and 4.78 ERA. Becoming a free agent at age 27 helps his value, but he's a risk that another team will probably take on for the next two or three seasons. A change of scenery could help Hughes, anyways.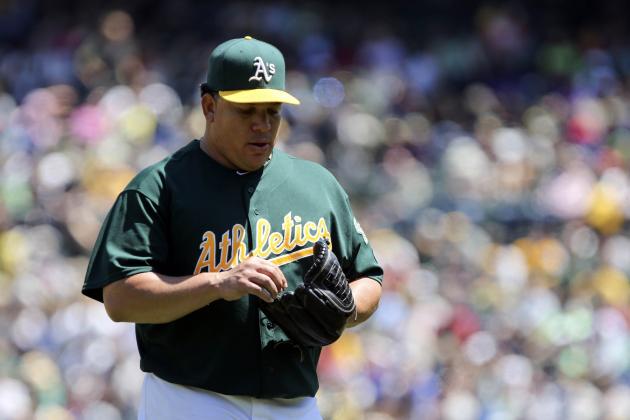 Kelley L Cox-USA TODAY Sports

The A's were able to re-sign Bartolo Colon (pictured) at a discounted rate (one year, $3 million) after he was suspended late in the 2012 season. It was an even bigger bargain than had been anticipated considering how well he's pitched (14-3, 2.50 ERA).
If they want to bring him back again, though, they won't be the only team interested in his services for 2014. Despite the fact that he'll be 41 years old next May, he should be able to latch on with a club who can pay him closer to $10 million on a one-year deal.
That is unlikely to be the A's, who are in decent shape anyways with Jarrod Parker, Brett Anderson, A.J. Griffin, Tom Milone, Dan Straily and Sonny Gray all expected to make starts in 2014.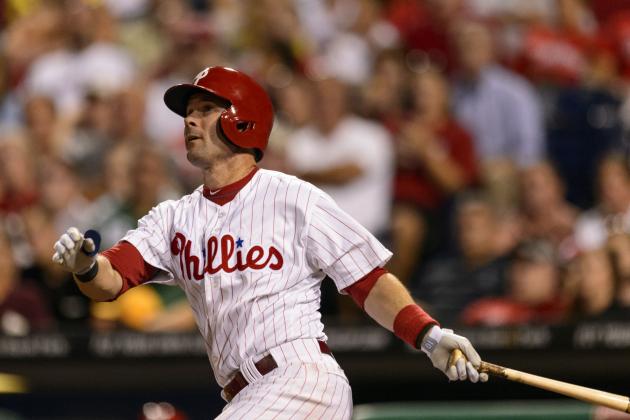 Howard Smith-USA TODAY Sports

The lone free agent-to-be that is likely to be a top priority for the Phillies will be second baseman Chase Utley, whom the team hopes to sign to a contract extension in the near future. While Michael Young has had a solid first season in Philadelphia (.748 OPS, eight home runs), it's likely to be his last.
Young, who will turn 37 this offseason, has done a solid job at the hot corner, but at this point of his career, he fits best on an American League team that can use him at designated hitter and first base, as well as an occasional start at third.
John Lannan, Carlos Ruiz and Delmon Young are likely to join Young as ex-Phillies during the offseason.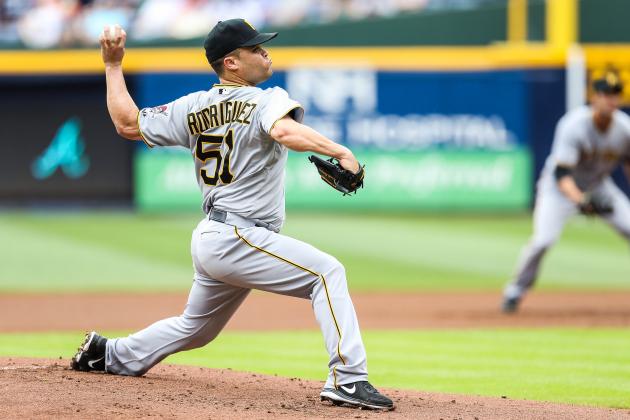 USA TODAY Sports

Not only did the Bucs make the free-agent signing of the offseason when they inked lefty Francisco Liriano to a one-year deal that will end up costing them less than $5 million in 2013, they were smart enough to add a club option for 2014 that will cost them just $8 million for the guy who could very well win the NL Cy Young Award this year.
They will have to make a decision on two key free-agent starters, though. It's hard to see the team bringing back A.J. Burnett and Wandy Rodriguez (pictured) at the likely cost. If they pick up Rodriguez's $13 million club option, they're unlikely to re-sign Burnett, who could demand at least that much per season on a one- or two-year deal.
If they re-sign Burnett, they'd likely decline Rodriguez's option and let him depart as a free agent. Considering that the 34-year-old Rodriguez has missed a lot of the season with a forearm injury, expect them to go that route.
The projected 2014 rotation already includes Liriano, Jeff Locke, Gerrit Cole and Charlie Morton.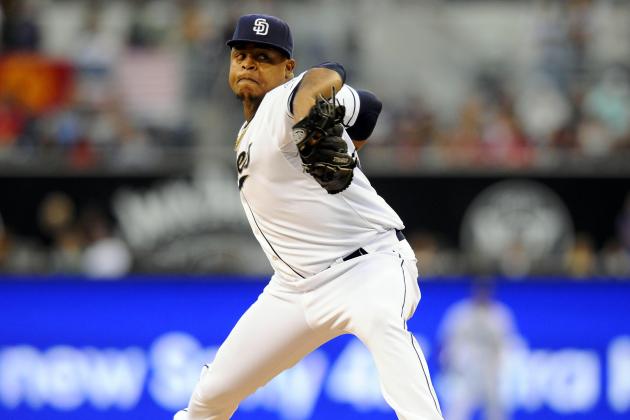 Christopher Hanewinckel-USA TODA

Two years is more than enough time to employ Edinson Volquez (pictured), who now has even less of a chance to return to San Diego after the acquisition of Ian Kennedy last week. The 30-year-old, who tied for the major league lead in walks last season and has a 5.44 ERA in 23 starts this season, is a talented pitcher who continues to frustrate his team because of his inconsistency.
After Kennedy, the Padres' projected rotation in 2014 includes Andrew Cashner and Cory Luebke, with Tyson Ross and Eric Stults the leading candidates to fill out the rotation. With several young pitchers closing in on the majors, there is simply no room for Volquez, even if will come at a much cheaper rate than they're paying him in 2013 ($5,725,000).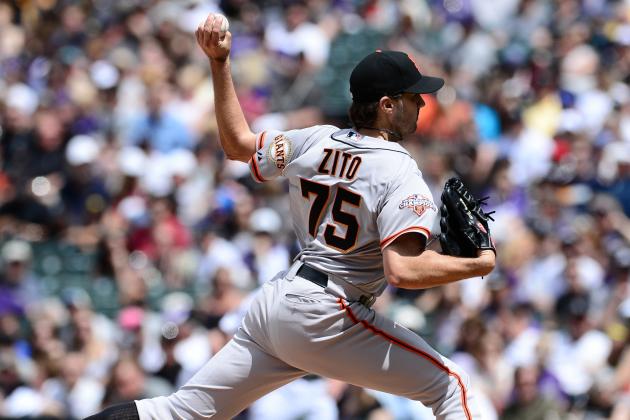 Ron Chenoy-USA TODAY Sports

The Giants could lose two-fifths of their starting rotation this offseason with two-time Cy Young award winner Tim Lincecum too much of a risk to re-sign after two shaky seasons and lefty Barry Zito (pictured) a long shot to return after a mostly disappointing seven-year run that will have paid him $126 million by the end of the season.
Even if the 35-year-old Zito did have some interest in returning to San Francisco on a one-year deal with a low salary, his recent demotion to the 'pen that ensures he won't reach the 200 innings needed to trigger an $18 million option in 2014 probably changed his mind.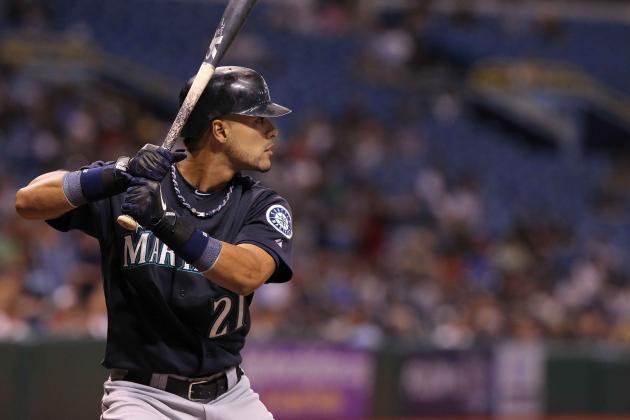 Kim Klement-USA TODAY Sports

Despite being stuck with the "injury-prone" tag for missing most of the 2011-2012 seasons with multiple injuries, Franklin Gutierrez's $7.5 million club option in 2014 would've been a no-brainer for the Mariners had he been able to play at least 100-120 games. That's not asking too much, right?
It turns out that it was asking way too much of the talented center fielder (pictured), who has played just 18 games while missing time with groin and hamstring injuries. Even if he can return for the last five or six weeks of the season and plays well, the Mariners are very likely to decline the option and let some other team sign him and hope he can stay healthy.
Justin K. Aller/Getty Images

Carlos Beltran (pictured) is still one of the most productive corner outfielders in the game at age 36, yet the chances of him returning to St. Louis are slim to none. Why? Because there are simply too many other inexpensive options, including one of the top prospects in the game, Oscar Taveras, who is considered to be Beltran's heir apparent.
Some had expected the 21-year-old Taveras to make an impact at some point in 2013, but an ankle injury has kept him out of action in Triple-A for the better part of the last two months. This development may have slightly increased the chances of Beltran returning, but rookie first baseman Matt Adams is also worthy of regular playing time and moving Allen Craig to right field to accommodate him is also a realistic possibility if Taveras isn't ready.
Jim McIsaac/Getty Images

One year after making one of the better under-the-radar signings during the 2011-2012 offseason when they signed Fernando Rodney to a one-year, $2 million deal (two years, $4.25 million if club option is included), the Rays struck again by signing first baseman James Loney (one year, $2 million), who is a leading candidate for the "Comeback Player of the Year" award.
The only problem with the 29-year-old's impressive season (.809 OPS, 10 HR, 51 RBI) is that he's pricing himself out of the plans of the small-market Rays. Barring a steep decline over the next two months, Loney (pictured) has done enough to earn at least a three-year contract in the $30-36 million range. He'll move on to a new team while the Rays will go bargain-basement shopping again during the upcoming offseason.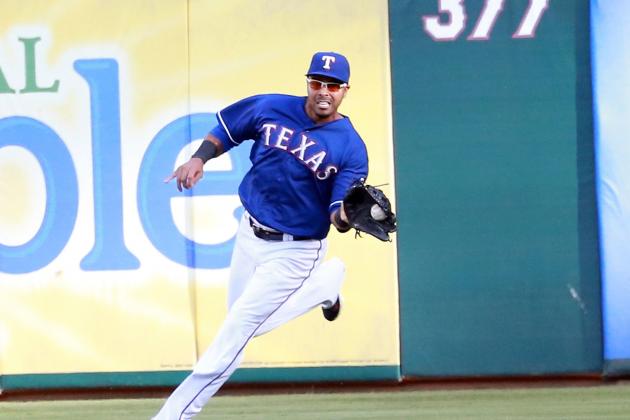 Rick Yeatts/Getty Images

Nelson Cruz (pictured) was looking out for himself and his future earning potential when he chose to not appeal his recent 50-game suspension, which will end after the 2013 regular season. The Rangers, who are now without Cruz during the last 50 games of a heated playoff race, will show Cruz what they think of his decision by not pursuing him in the offseason.
The 33-year-old Cruz, who had an .847 OPS and 27 homers at the time of the suspension, won't have a shortage of suitors in free agency, but the Rangers will also have several other free-agent options to fill his spot, with Shin-Soo Choo and Hunter Pence likely topping the list.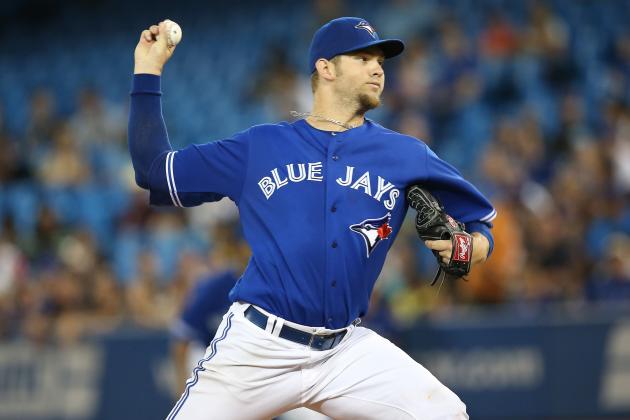 Tom Szczerbowski/Getty Images

As bad as things have gone for Josh Johnson (pictured) this season, he and his agent are likely hoping the Blue Jays offer him a qualifying offer this offseason, which would secure the team a draft pick if he signs elsewhere.
But accepting that qualifying offer would likely make the 29-year-old Johnson a much richer man than if he would decline and test the open market—the qualifying offer would likely net him around $14 million. With an ERA over 6.00 in his 16 starts, the Jays might just be willing to cut ties completely and not risk another lost season hoping Johnson returns to his previous dominant form.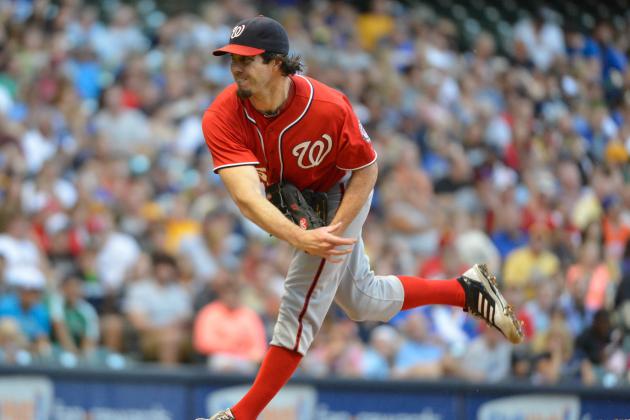 Benny Sieu-USA TODAY Sports

Haren's been much better over the past month, but he's been disappointing overall (5.14 ERA in 20 starts), and the $13 million salary they're paying him during a season that isn't close to meeting expectations will be looked back on as a huge mistake barring a late-season miracle.
The Nats have Stephen Strasburg, Gio Gonzalez, Jordan Zimmermann and Ross Detwiler locked into rotation spots in 2014, and rookie Taylor Jordan is also making a strong impression (3.76 ERA in seven starts). They might look to add another starter this offseason, but after seeing Haren (pictured) get knocked around for most of the first half, they'll likely decide to go after a much less expensive option.