The 12 Best Freshmen in the Pac-12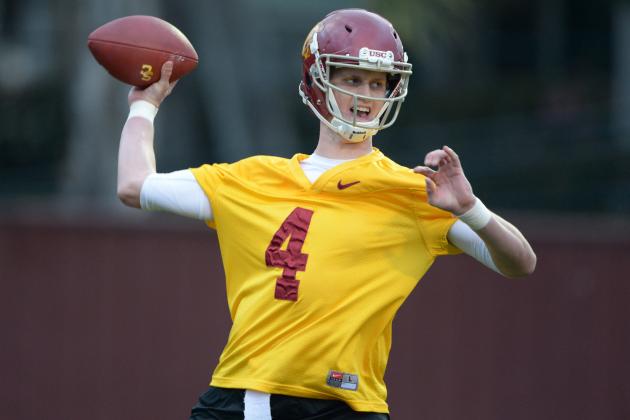 USA TODAY Sports

According to 247Sports, four Pac-12 teams—UCLA, USC, Washington and Oregon—brought in top-20 recruiting classes this season, more than any other non-SEC conference in the nation.
That means that, once again, 2013 could be a year of the freshman out West.
Just last year, freshman quarterbacks ran rampant through the conference, including Oregon's Marcus Mariota, who was named to the Pac-12's first team. He was flanked by the likes of UCLA's Brett Hundley, who won the Pac-12 South in his first season, and Stanford's Kevin Hogan, who beat Wisconsin in the Rose Bowl.
Freshman domination extended past just the signal-callers, though. UCLA's Jake Brendel, Oregon's Tyler Johnstone and USC's Leonard Williams were all named to the FWAA's Freshman All-American team, giving the Pac-12 three of the best young linemen in America.
It's hard to say with confidence which Pac-12 freshman will accomplish what this season. The sport of college football is too fickle, the transition from high school to FBS far too intense.
But with so much talent coming in, it's hard to imagine a world within which this class disappoints.
All Rankings via the 247Sports Composite
Begin Slideshow

»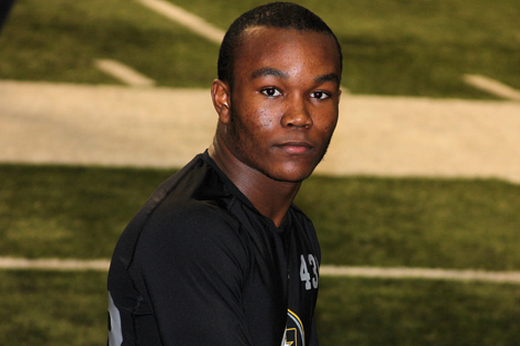 Photo Credit: 247Sports
Class of 2012 Rank: No. 81 Overall (No. 11 RB)
Barry J. Sanders, son of Barry "Yes, That Barry" Sanders, took a redshirt last year, but he should be poised for a bigger role in 2013.
Stepfan Taylor and his 322 carries are gone from last season, opening up a good deal of touches in Stanford's pro-style offense. The Cardinal defense is among the nation's best, so the team's offense could spend the second half of most games running down the clock and protecting leads.
Sanders has roadblocks in the way of playing time, most notably seniors Anthony Wilkerson and Tyler Gaffney (though plenty of others will also compete for touches). Still, if he has even just a modicum of daddy's gifts, it will be hard to keep him off the field.
Photo Credit: 247Sports
Class of 2012 Rank: No. 49 Overall (No. 6 CB)
Chris Hawkins has a baby face but a man's game, possessing instincts beyond his age in both man and zone coverage. His frame is slight, which might be a problem in run support, but in the passing game he's one of those guys who always seems to be in the right spot to make a play.
Until he fills out, USC is unlikely to use him in a starter's capacity—that is, on frequent (or any) running downs. But he should be able to crack the two-deep this season, playing a pure coverage role in nickel or dime packages.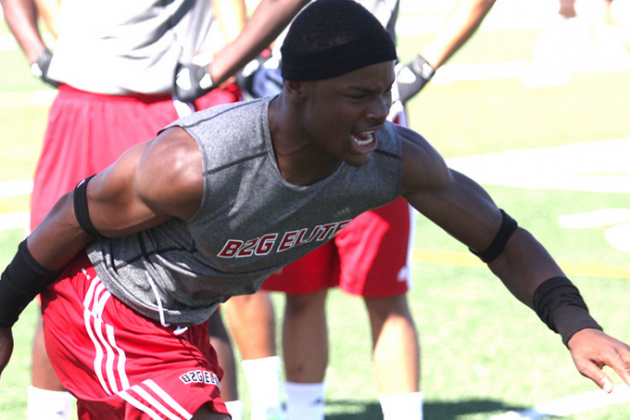 Photo Credit: 247Sports
Class of 2013 Rank: No. 66 Overall (No. 8 S)
UCLA's secondary is a playing-time crapshoot this season. The Bruins lost all four starters from last year's below-average unit, opening up playing time for any young player who does well to seize it.
Tahaan Goodman stands a good shot of being one of those players. He doesn't have one keystone trait that makes him elite, but he also doesn't have one discernible weakness. He's a complete, all-around safety with room to grow in every area, but also not much room to disappoint.
Whether or not he earns a starting spot, Goodman should find a way to make an impact this season. Especially if the Bruins' secondary struggles again, as it did so frequently in 2012.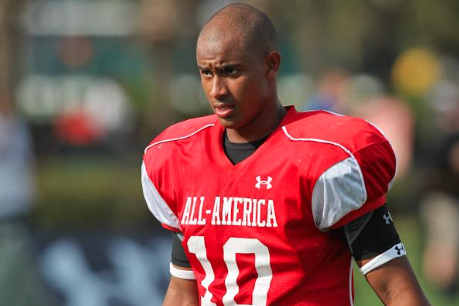 Photo Credit: 247Sports
Class of 2012 Rank: No. 65 Overall (No. 2 OLB)
Noor Davis has big footsteps to follow and equally big ones to compete with.
Departed OLB Chase Thomas was the biggest loss from Stanford's defense, having made three first-team All-Pac-12 teams during his time in Palo Alto. Davis will fight with James Vaughters, a junior with a blue-chip pedigree, for the right to step in next to Shayne Skov and A.J. Tarpley.
But Davis is well-equipped to push Vaughters for the job, and even if he loses, he's talented enough to get on the field anyway. ESPN's recruiting evaluation of him starts with the line: "Davis is truly [a] dominant defensive player."
And it's very hard to disagree.
Photo Credit: 247Sports
Class of 2013 Rank: No. 39 Overall (No. 6 S)
Though listed as a safety in 247Sports' rankings, Priest Willis is shifting to cornerback at the next level. That's just as well—in fact, he probably projects better on the outside than in center field.
Standing 6'2'', Willis has elite size for the cornerback position. But that doesn't impede him from keeping up with faster players. He's a long, rangy athlete who works just as well in the deep game as he does underneath, making him useful in a variety of positions on the field.
He'll compete with another freshman, redshirt Ishmael Adams, for playing time this season. Adams is only 5'8", though, so their ideal matchups might not overlap very often.
Against teams like USC that have multiple big targets, Willis might be an important defensive piece.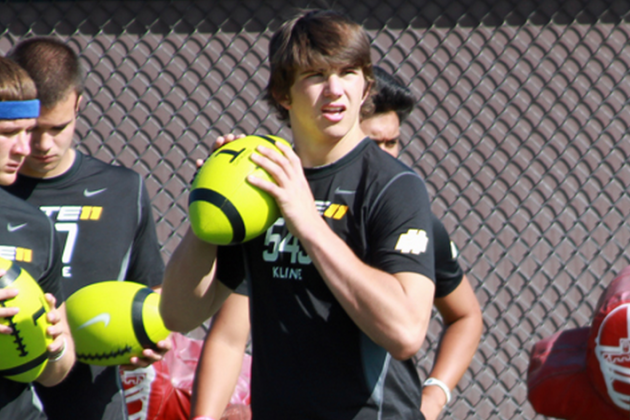 Photo Credit: 247Sports
Class of 2012 Rank: No. 47 Overall (No. 3 QB)
Zach Kline was the No. 3 overall quarterback in the Class of 2012, behind former Notre Dame (and current Cincinnati) QB Gunnar Kiel and Florida State soon-to-be-savior Jameis Winston.
There's a reason for that. Kline is fundamentally sound, far beyond his years as a passer and can shoehorn the ball into tight spaces. He's also highly efficient and a deceptively decent athlete, much like a former Cal quarterback from the early 2000s.
Though he's battling for the starting job in Sonny Dykes' offense, it would be a shock to see anyone but Kline get the nod. His upside is too immense.
If Dykes was able to turn Colby Cameron into an award-winning passer at Louisiana Tech, the sky is just the lower limit for Kline's numbers at Cal.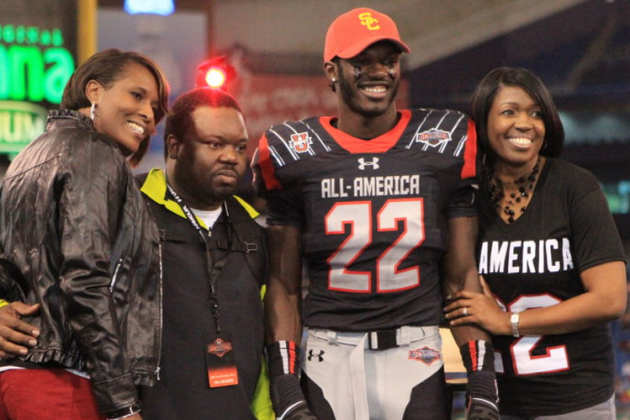 Photo Credit: 247Sports
Class of 2013 Rank: No. 31 Overall (No. 4 S)
Give Leon McQuay to any other school in the country and he would be lauded as a defensive savior. Instead, he's just that "other" blue-chip safety USC brought in this year. But more on that in a bit.
McQuay is a made-in-the-science-lab-type prospect, possessing ideal size, speed, strength, instincts and energy for the safety position. He is one of the most fluid athletes in the Class of 2013, capable of pivoting his hips in coverage just as easily as he takes away the edge on stretch plays.
The Trojans' depth chart at safety has yet to be locked in; there are too many good, young options to choose from. Even if that means McQuay might ease himself into the rotation, that's a good problem for USC (or any team) to have.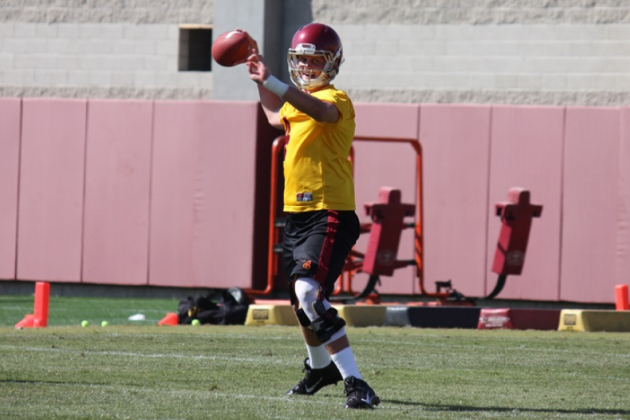 Photo Credit: 247Sports
Class of 2013 Rank: No. 11 Overall (No. 1 QB)
Max Browne may or may not actually see the field as a freshman this season, but he will nonetheless stay a big part of USC's future plans.
Locked in a battle with Max Wittek and Cody Kessler for the right to replace Matt Barkley, Browne is a bit of an underdog, but he's certainly capable of winning the job. He's 6'5'', can make every throw on the field and already has the footwork of an upperclassmen.
In short, he was the No. 1 quarterback for a reason.
Matt Barkley was named the starter as a true freshman four years ago, setting a lofty precedent for those, like Browne, who followed in his footsteps. But even if he takes a different path, Browne has a chance to be just as successful.
Class of 2013 Rank: No. 9 Overall (No. 2 DT)
Kenny Bigelow is a perfect new-age prospect, likely to settle in as a 3-technique tackle but capable of moving all around the defensive line.
That type of versatility is paramount in today's college football—a game that looks more and more like a chess match on steroids—and should help the Trojans, in time, against high-powered in-conference foes (i.e. Oregon).
His role this season is a little bit harder to peg. USC has a monstrous defensive line that's brimming with experience from last year's solid (though underachieving) unit. Still, if Clancy Pendergast's new 5-2 defense is even half as complex as it sounds, it will be hard to keep a versatile body like Bigelow off the field.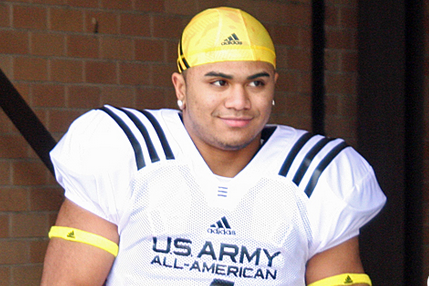 Photo Credit: 247Sports
Class of 2013 Rank: No. 20 Overall (No. 1 RB)
Why wouldn't the No. 1 overall running back want to play at Oregon?
Even without Chip Kelly in Eugene, the Ducks offense—now led by internal hires Mark Helfrich and Scott Frost—doesn't seem poised for change. It will still rely heavily on the run, it will still snap the ball four times per minute and it will still be almost impossible to stop.
According to 247Sports, Thomas Tyner finished his prep career with 6,372 yards and 76 touchdowns. He has a rare blend of speed and power that Oregon, especially on that second front, sorely lacks.
Look for him to make a moderate impact in 2013 before making a huge one the following two seasons.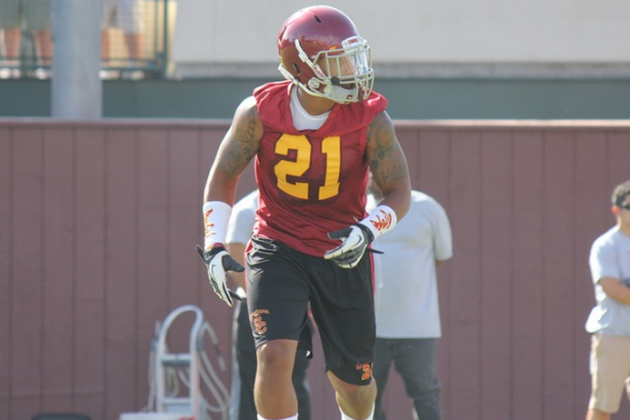 Photo Credit: 247Sports
Class of 2013 Ranking: No. 5 Overall (No. 1 S)
Su'a Cravens ran with the first unit this spring and immediately made his presence felt. A torn meniscus cut his practice time short, but he has since healed up and looks poised to be a big part of USC's defense this year.
His knee has shown little to no ill-effects in fall camp thus far. As Jordan Moore of Reign of Troy reports, Cravens' explosive playmaking is still in rare form, and he's once again running with the ones on defense.
As far as former Trojans go, Cravens doesn't have the size or in-the-box presence of a Taylor Mays. But he does have the pure instincts and motor of a Troy Polamalu, which is probably higher praise.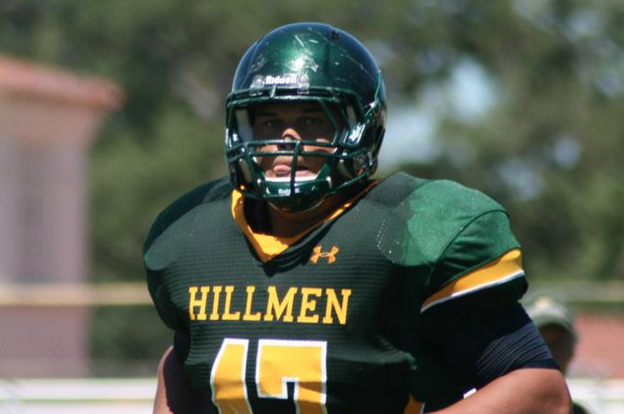 Photo Credit: 247Sports
Class of 2013 Rank: No. 6 Overall (No. 1 DT)
Eddie Vanderdoes famously committed to Notre Dame in February, only to forego his enrollment and commit to UCLA four months later. The Irish didn't release him from his Letter of Intent, putting his status for the upcoming season in doubt, but he was recently declared eligible by the NCAA—which is momentous news for the Bruins.
Also a former USC commit (even before Notre Dame), Vanderdoes' off-field fickleness does not translate between the lines. Once he straps on the helmet, he targets the opposing backfield, makes up his mind to wreak havoc and then follows through with conviction.
He'll join linebackers Anthony Barr and Eric Kendricks on what's suddenly become a star-studded UCLA defense. And by the time his career is all said and done, Vanderdoes might be the best of the trio.