The Most Powerful People in Sports Who Aren't Athletes
Kevork Djansezian/Getty Images
Bud Selig is a powerful guy. So is David Stern. And Roger Goodell. They are some of the most powerful people in sports.
But that's obvious. They're the commissioners. They're in charge of the leagues we love to watch. The scary thing is that there are people who are far more removed from sports—or at least, they should be—and wield almost as much power as the guys holding the reins.
Scarily enough, some journalists have a lot of clout—especially the ones who have been around for several decades. The same goes for a select few owners, an agent here and there and even a couple of talking heads.
They may not be on the field, or even close to the sidelines, but they're just as powerful as those who are.
Steve Mills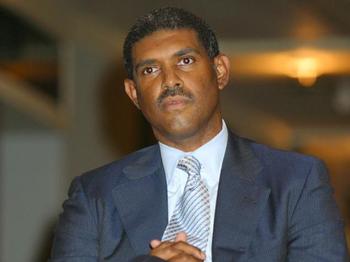 Source: New York Daily News
When Billy Hunter was voted out of his position as the executive director of the NBA players' union, it opened the door for someone else to take over, and it could very likely be Steve Mills.
The former MSG president certainly has the qualifications: Prior to joining forces with the Knicks, he spent 16 years serving in the league office, where his tenure culminated with a position as the Senior VP of Basketball and Player Development. Currently, he's the CEO of Athletes & Entertainers Wealth Management Group.
Mills is well-liked and well-respected, and he probably wouldn't get ousted by a 24-0 vote after abusing his power at the helm of the players' union. His power is only beginning to grow.
Rick Reilly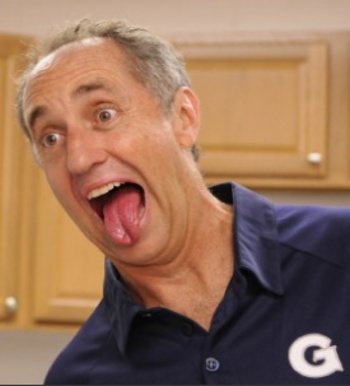 Source: Deadspin
He may be one of the most unpopular people in the world of sports, perhaps second only to Gary Bettman, but as far as journalists go, there are very few who are more powerful than Rick Reilly.
He may be universally detested, but his accomplishments as a national sports columnist are pretty impressive. Prior to joining ESPN in 2008, he served as the back-page columnist for Sports Illustrated, where he opined for 23 years. For a while, he served in a similar capacity for ESPN The Magazine before moving on to various roles with the website, SportsCenter and as an essayist during live sporting events like the British Open and Wimbledon.
You probably read his work every once in a while, listen to him on ESPN or have picked up one of his 10 books. You've probably even agreed with his stance on steroids and admired his willingness to call out some of the biggest offenders, like Barry Bonds and Sammy Sosa.
And even if you hate him, you know who he is.
Mike Slive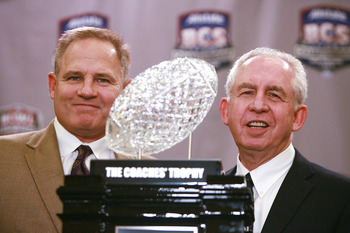 Doug Benc/Getty Images
If your football team doesn't play in the SEC, you most likely hate the SEC. You think it's overrated, it drinks its own Kool-Aid and it's not any better than the Big 12 or the Pac-12.
But the SEC is the Goliath among many Davids in the world of college football. It boasts the most talent, the best coaches and, by virtue of its own awesomeness, the best competition and toughest schedules in the league. And the man who built it into the beast it is today is Mike Slive.
Slive has served as commissioner of the Southeastern Conference since 2002. In that time, an SEC football team has been crowned the national champion every year except three. SEC teams have won the last seven consecutive national title games, and four SEC quarterbacks have won the Heisman Trophy since 2002.
Plus, for all of you who love to hate on the SEC, this is one of the guys to thank for the fact that a college football playoff system is finally happening.
Dick Vitale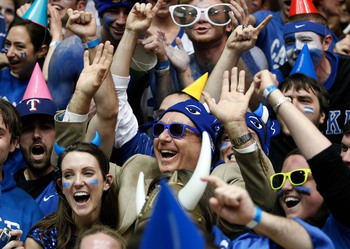 Mark Dolejs-USA TODAY Sports
Is there any non-coach in the world of college basketball with as much clout as Dick Vitale?
What's truly amazing about Vitale's career as an NCAA broadcaster is the fact that he's managed to achieve such acclaim despite being a blatant and unapologetic Duke homer. For most people, that would be an automatic deal-breaker. But not for Dickie V. He is beloved.
And how could he not be? He is always happy. He is always yelling. His enthusiasm is just entertaining enough without being annoying. He is a member of the Basketball Hall of Fame and by far one of the most respected commentators in the sport.
Pat Riley
Jerry Lai-USA TODAY Sports
Once upon a time, a really long time ago, Pat Riley was a player. Then, he was in charge of turning the Miami Heat into one of the most-feared franchises in basketball. Now, he is a slightly menacing courtside presence who watches intently as Erik Spoelstra perpetuates his legacy.
Riley served as the head coach of five championship teams and is a three-time winner of the NBA Coach of the Year award. He is generally considered to be one of the best coaches in NBA history, and the proof is in the pudding. Even now, as president of the Heat, he continues to establish himself as a cut above the rest, as he's well on his way to building a dynasty in Miami that has won the last two NBA titles.
Anyone who can convince LeBron James to turn himself into the world's Public Enemy No. 1 by ditching his hometown team in favor of South Beach and then—in a matter of months—can turn him into America's Sweetheart by building a championship machine around him…now that is power.
Vin Scully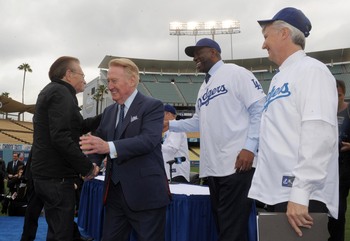 Kirby Lee-USA TODAY Sports
Few broadcasters have achieved the longevity that Vin Scully has throughout his 64-year career as the play-by-play announcer for the Dodgers.
Not only is he quotable and competent (which is actually a feat, given some of the drivel we're forced to hear from network broadcasters night in and night out), but he's been with the same team throughout the entirety of his career and currently owns the longest tenure of any broadcaster with a single team in the history of sports.
In addition to calling some of the most memorable plays in baseball history—including Sandy Koufax's perfect game in 1965, Bill Buckner's epic fail in the 1986 World Series and Kirk Gibson's infamous homer in the '88 Fall Classic—Scully is also the recipient of a Life Achievement Emmy and the Ford Frick Award from the Baseball Hall of Fame, and is a member of the National Radio Hall of Fame.
Jerry Jones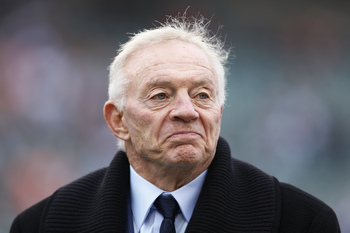 Joe Robbins/Getty Images
There are far more people who detest Jerry Jones than like him, but that's irrelevant. Jones' power will never be diminished, even when his city files a petition against him to the President of the United States.
The Dallas Cowboys' lead dictator—or, as his official title states, their owner and president—has been at the helm of America's Team since 1989. He did lead them three Super Bowls in the '90s, but that is of little consolation to all of those who are tired of his constant meddling and over-involvement in the team's day-to-day operations.
The idea of being a hands-off GM is completely foreign to Jones. He never shies away from speaking his mind, firing a coach or pacing the sidelines like he's the one calling the plays instead of just being the guy who pays the coach. He has established himself as one of the most disliked people in the world of sports—no really, people voted on it—but mostly, he seems utterly oblivious to how much people hate him.
Technically, he's the president of the team, so he can do whatever he wants. And by God, he will.
Danny Ainge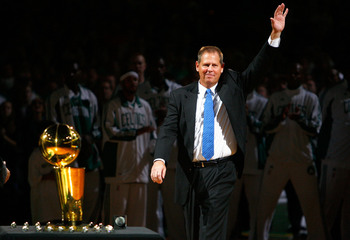 Jim Rogash/Getty Images
Danny Ainge used to be an athlete, but not anymore. After helping to turn the Boston Celtics into one of the league's most respected franchises and winning two titles in the mid-to-late '80s, he set his sights on coaching and front office work.
Ainge landed back in Boston in 2003, and though the road hasn't always been smooth, he is responsible for returning the Green to glory. Some of his moves have been heavily criticized—trading away Kendrick Perkins, for instance—but he's the guy who convinced Kevin Garnett to ditch Minnesota in favor of winning a title in Beantown. That worked out pretty well, as KG and the new-look Big Three raised Banner No. 17 in 2008.
Ainge has the clout to convince premiere players to give it a shot in a city that isn't always seen as the most welcoming, and he also has the clout to convince one of the most exciting and respected young coaches in college basketball to give it a shot in the pros. Apparently, he just has a way.
John Henry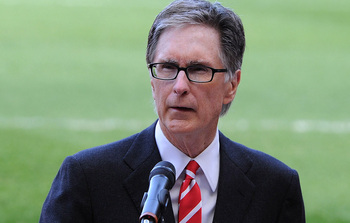 Handout/Getty Images
These days, it's fashionable to hate on the Red Sox in light of the humiliating ways they finished both the 2011 and 2012 seasons (don't look now, though, because they're one of the best teams in baseball). But prior to the 2011 collapse that preempted a 69-93 record the next season, the Red Sox were pretty damn good.
And John Henry was behind it.
The soft-spoken investor was part of the group that bought the Red Sox in January 2002, and within his first six years of ownership, Boston had two World Series under its belt. Pretty good for a team that hadn't won a title since 1918.
Henry also has the means to buy pretty much whatever he wants, sports-related or otherwise. In addition to the Sox, he also owns Roush Fenway Racing, the Liverpool Football club, the New England Sports Network and, as of this weekend, The Boston Globe.
Erin Andrews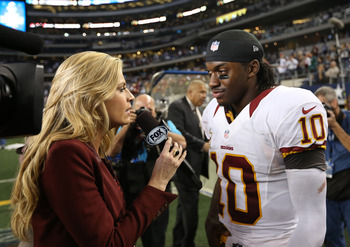 Matthew Emmons-USA TODAY Sports
There are a lot of female sideline reporters in sports, but few have been able to wield as much power and fame as Erin Andrews.
What is it, exactly, that makes her stand out above the rest? She has good taste in college football teams. She seems to know what she's talking about. She's excellent at administering the brushoff when creepy people like Bruce Pearl and 50 Cent get a little too close for comfort.
Plus, there was the whole peephole incident that kind of turned her into America's Sweetheart and eventually earned her a spot on Dancing with the Stars.
You certainly won't see many coaches blowing her off during a halftime interview.
David Levy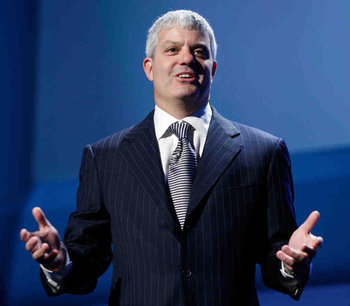 Source: Philly.com
Anyone who owns one of the biggest broadcasting entities in sports—and therefore owns the rights to the biggest sporting events of any given year—is obviously powerful. But when you've grown your entity into something that covers everything—even NASCAR!—it's even better.
Company president David Levy is responsible for the recent surge. Turner Broadcasting used to be most renowned for being the home of the Atlanta Braves. Now, in addition to controlling the Peachtree TV property that broadcasts Braves games, TNT also owns NBA on TNT, the NBA All-Star Game, NBA playoff coverage, March Madness, MLB on TBS, NASCAR on TNT, the PGA Championship and more.
Furthermore, Turner makes its viewers happy by letting them access content online. And, in the interest of full disclosure, he now owns the website you're reading at this very moment.
Jeanie Buss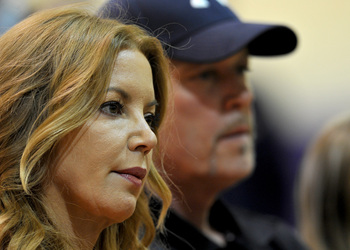 Jayne Kamin-Oncea-USA TODAY Sports
Let's hear it for the most powerful female on the list. #girlpower
The Buss family is legendary across the NBA, mostly because of Jerry—her dad—who owned the Lakers until his death in February 2013. But Jeanie's success didn't come simply as a byproduct of her father's: From the age of 19, she has been building her resume as the GM of a professional tennis team, then as the owner of a professional roller hockey team.
Slowly, she worked her way up the Lakers ladder, becoming the executive VP of business operations in 1999 and has since been heralded as "one of the most powerful women in the NBA," helping to build the Lakers into one of the most sought-after destinations for free agents galore.
Well, until 2012-13.
Jay Z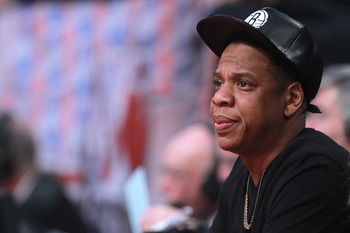 Ronald Martinez/Getty Images
He may not have abused his power to the extent of dropping Kris Humphries from his team when he still owned part of the Brooklyn Nets, as Kanye West suggested, but if he wanted to, he probably could have. He's Jay Z.
First, Jay became part-owner of the Brooklyn Nets, paying $4.5 million and helping to bring the team from New Jersey to its current home at the Barclays Center. He gave up his share in April 2013, only to announce that he would launch Roc Nation Sports, a sports management group.
Some laughed at first—until Robinson Cano, one of the most valuable second basemen in baseball and a guy who is likely to get paid big, big bucks a couple of years from now, ditched Scott Boras in favor of Jay's agency.
It appears Jay Z is the real deal. Agents everywhere, beware.
John Skipper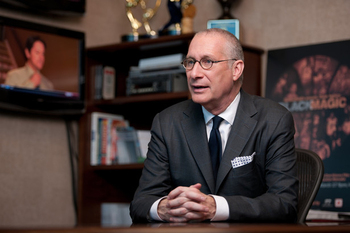 Source: ESPN.com
People love to hate on ESPN. Most of the time, it's either the result of nitpicking or jealousy.
There is one sports network in the world that is a cut above the rest, and right now, John Skipper is at the helm of all of it, serving as president of ESPN Inc. and co-chairman of Disney Media Networks.
Not only does ESPN's website continue to thrive via breaking news and the subscription fees that come from Insider content, but lucrative, multi-billion and multi-million dollar deals with the NFL, MLB and college football respectively have turned ESPN into a beast that cannot be reckoned with, even as the ongoing war with NHL fans rages on.
Mark Cuban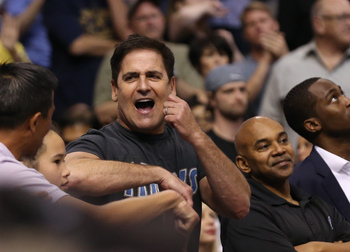 USA TODAY Sports
Mark Cuban could retire right now and still have enough money to perpetuate the same lavish lifestyle for at least 10 more lifetimes. But that's not why he holds so much clout.
For one thing, Cuban owns the Dallas Mavericks, has turned them into an NBA champion and is generally regarded as one of the savviest businessmen in sports. He's become a cult hero in the sports world because of his outspokenness on social media and his complete and utter disregard for social norms when it comes to sitting courtside during Mavericks games.
Cuban is the epitome of a guy who worked his way up the ladder from nowhere to the very top. He's proven himself as one of the smartest guys in basketball, and because of that, he's had no trouble building a team that can contend for a title any given season.
Bill Simmons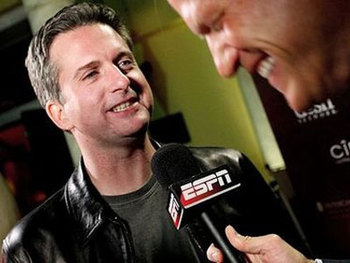 Source: Business Insider
Not everyone likes Bill Simmons. Not everyone has to like him. But you do have to give the guy credit: He somehow went from an emotionally-involved fan who answered ridiculous questions in a mailbag a couple of times per week to being the creator and editor-in-chief of Grantland, as well as the author of two New York Times bestsellers.
People like to hate on Simmons because he sometimes he comes off like too much of a fan and not enough of an analyst. Or because he gets so emotionally involved in his teams that it even sparks epic Twitter wars with his favorite team's ex-coach. But few can claim that they haven't been entertained by him, whether it be from his podcasts, his mailbags or his epic analysis of the downfall of Manny Ramirez (still my personal favorite piece of writing ever).
He may not be the Sports Czar yet, but he's pretty close.
The Rooney/Mara Clan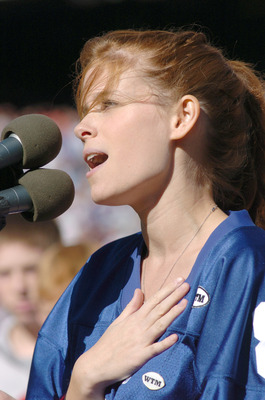 Brian Killian/Getty Images
This family has everything: Super Bowl wins galore, Hall of Famers and even a handful of Oscar nominations.
Once upon a time, the Rooneys and Maras were most well-known for being the proprietors of both the Pittsburgh Steelers and the New York Giants. Now, they're better known for being the relatives of The Girl with the Dragon Tattoo and Zoe Barnes.
The Rooneys and Maras know how to produce Hollywood superstars, and they also know how to produce championships: The Steelers have the most Super Bowl appearances in history and an NFL best 6-2 record in those games, and either the Giants or Steelers have won four of the last eight Lombardi Trophies.
Not bad.
Bob Kraft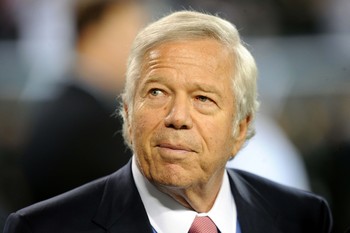 Joe Camporeale-USA TODAY Sports
A couple of summers ago, NFL owners weren't the most popular people on the planet. They had locked out the players, and as the projected start of training camp crept closer, the fans were starting to panic.
But there were some owners who were deeply committed to getting the players back on the field and ending the lockout. The person at the forefront of that was New England Patriots owner Bob Kraft.
Kraft has seen several successes since taking over the Patriots in the mid '90s. For one thing, he kept the team in Foxboro, preventing it from moving to Providence or even St. Louis. He built Gillette Stadium. He turned the Patriots into one of the most feared and revered franchises in football, building a team that won three Super Bowls from 2001-2005.
But on top of that, Kraft is largely credited with helping the 2011 labor strike come to an end, serving as the key liaison between the players and the owners that helped to forge a new 10-year deal.
As Colts center Jeff Saturday put it, "He is a man who helped us save football."
Scott Boras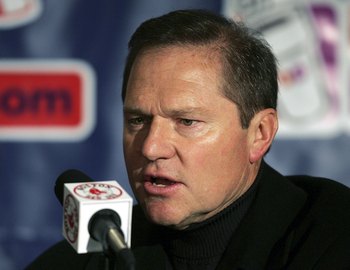 Elsa/Getty Images
He's perhaps the most famous (and infamous) agent in the world of sports. If you're a player and his client, he's your best friend (unless you're A-Rod—but then again, A-Rod doesn't have a lot of friends these days). If you're an owner of a team with lots of Boras' clients on it, he is your mortal enemy.
Boras has brokered some of the most lucrative contracts in baseball, including those of Matt Holliday ($120 million, the largest contract in team history), Prince Fielder ($214 million, the fourth-largest contract ever in MLB), Mark Teixeira ($180 million, making him the highest paid first baseman in baseball history) and Alex Rodriguez ($252 million from the Rangers).
Jerry McGuire, he is certainly not, but if you're a player or the guy writing the checks, he's someone you want on your side.
William Wesley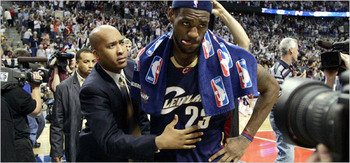 Source: The New York Times
His is a name that is probably unfamiliar to casual sports fans. Little do they know of the power he possesses.
World Wide Wes is elusive, but he is everywhere. According to GQ, he's been the guy holding back Ron Artest as pepper spray-wielding cops charged forth; he's been seated next to Jay Z at the All-Star Game; he's been seen hugging Jerry Jones after the Cowboys won the Super Bowl. It's possible he was even a guest at Frank Sinatra's funeral.
In truth, William Wesley is just a consultant for Creative Artists Agency, but he is BFFs with some of the most powerful athletes on the planet, including Michael Jordan and LeBron James. And you can't match power like that.
Keep Reading