10 Retired Stars Who Would Be Dominant Players Today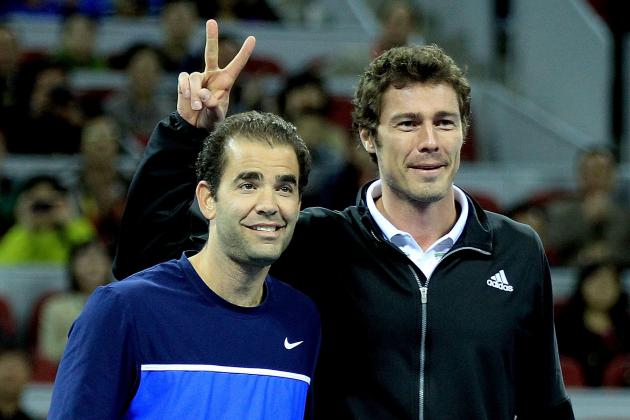 Matthew Stockman/Getty Images

Tennis has dominant players in both the men's and women's games.
But one day they will retire, and the challenge is to predict the players who will take their places.
But there are a few retired players out there who are young and good enough to compete at a high level on tour.
They retired because they had had enough of the competition, no longer felt able to compete at the top level, suffered a career-ending injury or just got too "old".
Let's take a look at 10 retired stars who would still make the top 50, or better.
Begin Slideshow

»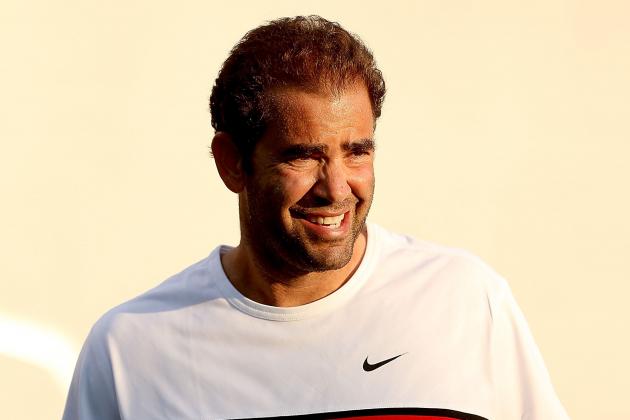 Matthew Stockman/Getty Images

"Pistol" Pete Sampras is one of the greatest players of all time.
While he still plays some tennis on the senior tour, the 41-year-old has been out of full-time competition for some time now.
But, his serve still ranks up there with the world's best—even to this day.
Additionally, his volley remains one of the best ever, even if he is not currently playing the top 100 guys week-in, week-out.
If he went back into training and turned pro again, there is a chance he could break into the top 60 in the world.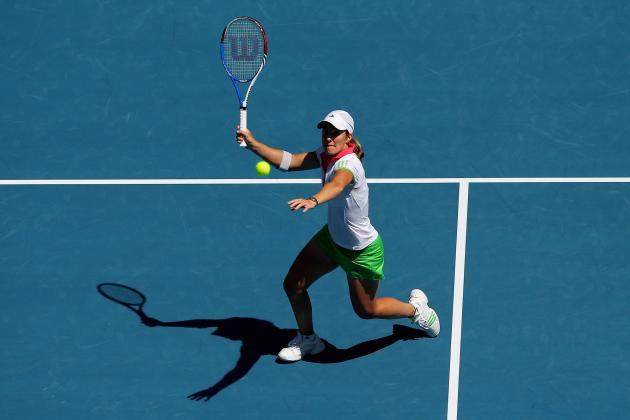 Cameron Spencer/Getty Images

Justine Henin once retired because she had lost her love for the sport.
However, after coming back to competitive action for approximately one year, she proved that she was still one of the elite athletes and could contend for titles on any surface.
Unfortunately, an injury likely suffered at Wimbledon ended her second career and she packed her bags for good yet again.
Her decent serve, amazing ground strokes, impeccable defense, sharp volleys and all-around court sense would likely enable the 31-year-old to be a top-20 player if she decided to come out of retirement again.
She was a delight to watch and a challenger in all the big events.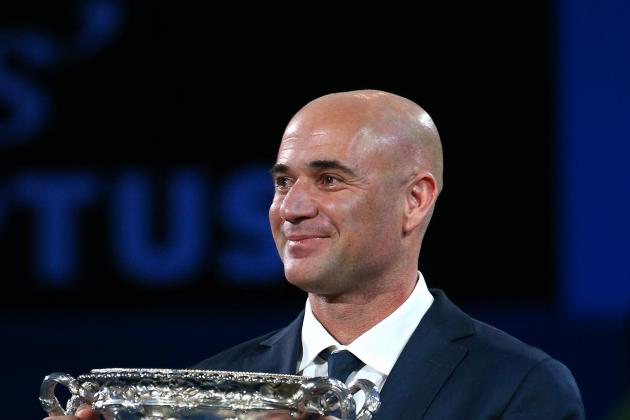 Cameron Spencer/Getty Images

Andre Agassi, widely regarded as the best returner of all time (surely before Novak Djokovic and Andy Murray arrived on the scene), was a successful icon of American tennis.
His lack of weaknesses and on-the-rise hitting propelled him to the top of the game on numerous occasions.
He brought a new style to the tour and hit the ball with considerable pace off both sides.
Due to his style of play and the relatively young age he retired at, many would like to see him play against the top players today.
He was mentally and physically there in nearly all of his career matches—it is possible that this could be the case in today's world of tennis.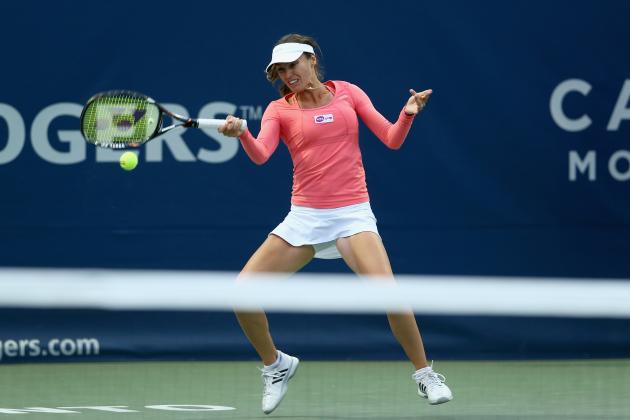 Andy Lyons/Getty Images

Though Martina Hingis is currently out of doubles retirement for the summer, the only events in which she competes in singles are World Team Tennis-related.
The 31-year-old Swiss was ahead of her time in many ways. She could maneuver the ball and her opponents in previously unseen ways.
Hingis did not hit the ball harder than other players, but she had the grit and mental toughness to break them down systematically.
At 41, Kimiko Date-Krumm continues to prove what can be achieved by older players on the professional circuit.
Surely, Hingis must still be considering playing in the biggest tournaments in the world once again.
Mike Hewitt/Getty Images

Guillermo Coria was an advanced version of Lleyton Hewitt on clay.
In fact, he was a genius on the court and had the solutions to so many problems during tough points.
He was able to get by without a huge serve and broke down so many players in lengthy baseline exchanges.
Of course, losing important matches at the end of tournaments led to his downfall and subsequent retirement, but he could still be a phenomenal player today.
At 31, he could give a lot of the Spaniards a tough time on clay in today's game.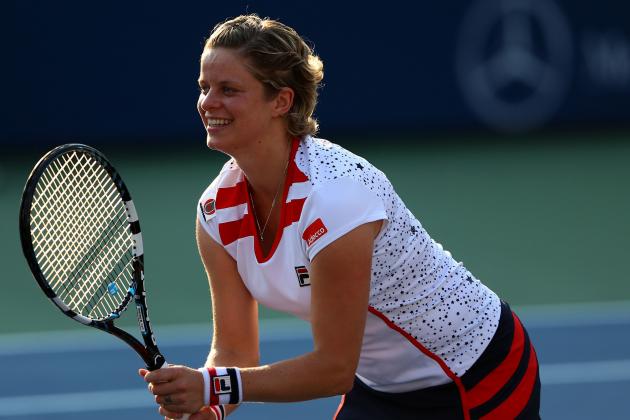 Al Bello/Getty Images

Kim Clijsters had a similar career to fellow Belgian Justine Henin.
The big difference is Clijsters was a much better player after coming out of retirement.
Winning three majors after her re-emergence, she proved to be the best player in the world (at a time that Serena Williams was still figuring out how to cope with her injuries and struggles).
She had a very good set of wheels and could strike winners at any time, though she was often known to be a streaky player.
Aged only 30, Clijsters could still be in the top 20 today if she started a third career.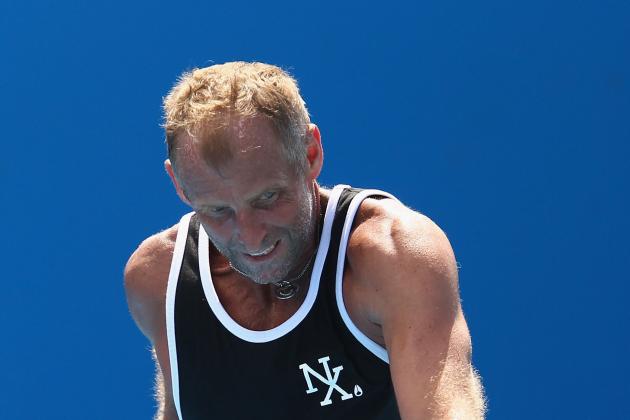 Clive Brunskill/Getty Images

Thomas Muster was an hard worker and made sure to grind it out in every match.
His lefty game on clay was a disaster for many to go up against.
Even when facing a horrific injury that threatened his career, he developed a training regime and practised from a specially-designed wheelchair.
He also attempted a miniature comeback to the tour a few years ago but decided it was not the best choice after briefly competing.
He is still an iron man in the tennis world and although he is 45 would give a lot of these top-spin baseline players an tough time.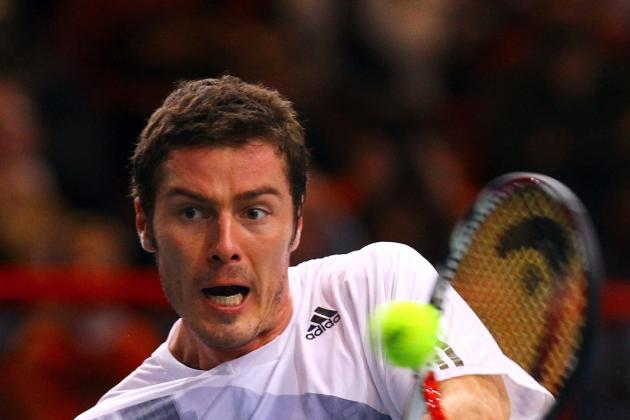 Clive Rose/Getty Images

Although renowned for being emotional on court, Marat Safin had tremendous feel and power.
His one-two punch was among the best in the world 10 years ago, and he was a threat to anyone on his day.
After deciding to retire and take on a government job, Safin went out on a high, with a successful record and many memorable images.
The Russian could easily be a top player today, if he trained and got his head right (which is surely something everybody said about him during his entire career).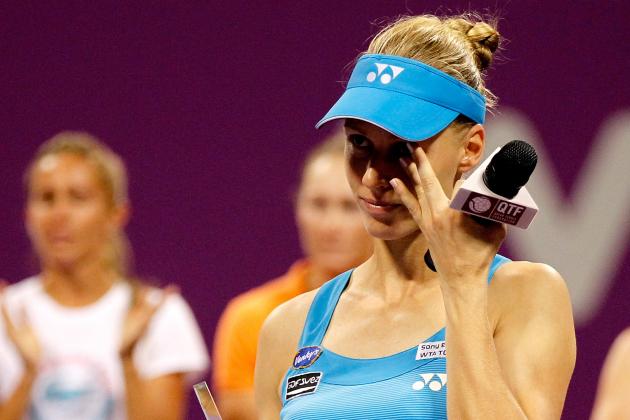 Matthew Stockman/Getty Images

Elena Dementieva had beautiful technique and was also able to hit on-the-rise, much like Andre Agassi.
Her serve was ultimately her downfall in so many big matches, though her return was surely one of the best, if not the best on the professional tour.
She had a few chances to win majors, as she reached the semifinals or better of each Grand Slam.
In fact, at the 2010 French Open, she reached the semifinals against Francesca Schiavone and had her best shot of winning a big title but had to pull out in the middle of that match.
She retired shortly after and is rarely mentioned in tennis commentators' discussions.
However, she possessed the weapons that would make her a big challenge for the top women today.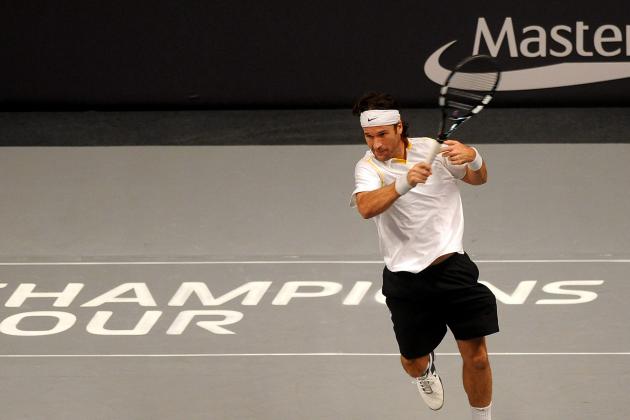 Charlie Crowhurst/Getty Images

Carlos Moya had a great career up until the end of 2008.
He did not manage another successful result after that point and retired just over a year later.
His heavy baseline game and great defense are very similar to what the top-20 men showcase today.
Since he had that Spanish flair in his game, he could utilize his top spin and quickness to put opponents away.