Ranking the Three EPL Promoted Sides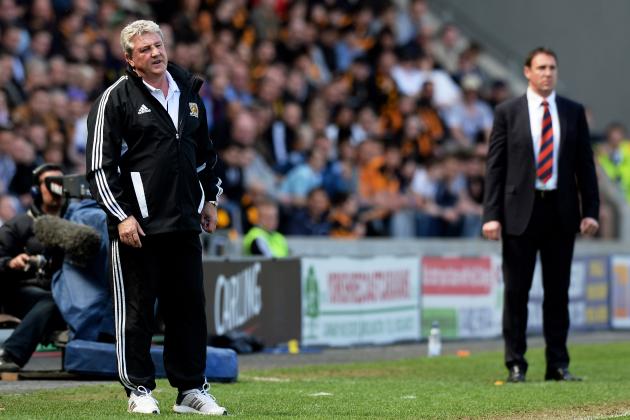 Gareth Copley/Getty Images
Bruce and Mackay: Both men have a point to prove.
There are many things a manager has to take into account when preparing his side for life in a new division. For most teams the transition from the Championship to the Premier League is rocky at best, and at worst, over before it's even begun.
Does the attack need reinforcing, or will that take necessary funds away from the defence? Is this player good enough to compete at the top of the football league, will he need some back-up or should he just be shown the door and a replacement brought in?
These are some of the questions that the managers of the promoted sides will be pondering, and to try and make some sense of how things are going so far we've analysed what each manager needs to do and how they have been going about it.
The ratings are in comparison to the other two promoted teams, not the rest of the Premier League i.e. Hull's attack is compared to those of Cardiff and Crystal Palace, rather than Manchester City, which would be rather unfair.
All stats are courtesy of Transfermarkt unless linked otherwise.
Begin Slideshow

»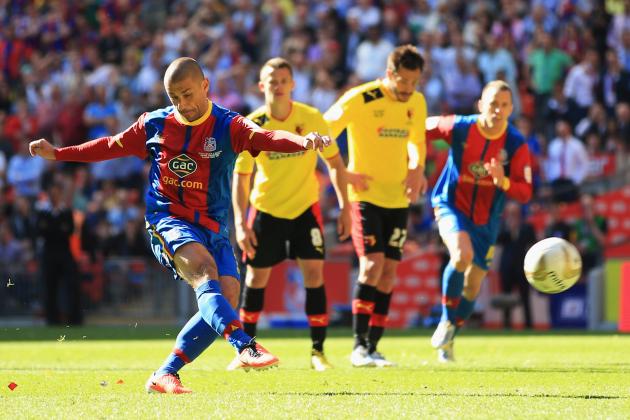 Richard Heathcote/Getty Images
Kevin Phillips is entering his 19th season as a professional.
Cardiff City - 7
A 2012-13 Championship-winning goals-for tally of 72 stands Cardiff in good stead for their first go at the top-flight in 51 years, with them having a better goals-to-games ratio than Everton, who placed sixth in last-year's Premier League.
The retirement of their 2012/13 top scorer Heidar Helguson is not as much of an issue at it seems, with five other players netting six goals or more last season, including Frazier Campbell's impressive contribution of seven in 12 games, it seems that Malky Mackay's team-based approach to goal-scoring has been working well.
However, to survive in the Premier League, where individuals regularly exceed ten goals—and often 20—in a season they will need a player who is capable of scoring even when the rest of the team is playing badly.
To address this, Mackay has invested a fee of £8.5 million in Andreas Cornelius, the 20-year-old Danish international who scored 18 in 32 appearances for F.C. Copenhagen and was an integral part of them winning the 2012/13 Danish league title.
Craig Bellamy's experience will prove indispensable, and even at age 34 the winger still has his pace and will be looking to relive some old memories of shredding Premier League defences, all while trying to build on last season's tally of ten assists.
Crystal Palace - 8
Having scored the second-highest number of goals in the Championship last season on 73, Ian Holloway won't be losing too much sleep over how his attack will fare in 2013/14. However, with Wilfried Zaha's move to Manchester United the Eagles have lost a player who was of almost critical importance to the success of last season, notching eight goals and eight assists with his mazy runs and direct style of play.
The manager has already moved to address this loss, securing a year-long deal for the vastly experienced 40-year-old Kevin Phillips, who spent the second half of last season on loan at Palace and netted seven in 16 games. Not a bad deal, considering Phillips arrived on a free transfer.
Another interesting prospect is 23-year-old Dwight Gayle, who arrived this summer from Peterborough United for £4.5 million. The young forward has an impressive back catalogue, scoring 13 in 29 games in 2012/13, and 29 in 42 for the year before. Gayle's pace should provide decent foil for last season's top scorer Glenn Murray (who scored 30) and Phillips, and is viewed as the direct replacement for Zaha.
Hull City - 5
Out of the three teams, the Hull attack is definitely the one with biggest need for improvement.
They scored the fewest goals out of the top 12 Championship teams last season, with their 61 goals coming from 16 different players, and, like Cardiff, lack that out-and-out goalscorer whose eye for goal can carry the team in times of need.
Manager Steve Bruce has made moves to improve this department, bringing in Yannick Sagbo from Evian Thonon Gaillard for £3 million, but the headline-grabber so far is the season-loan of Danny Graham from Sunderland.
Graham, a player who is not short of Premier League experience, enjoyed decent goal returns between 2007 and 2011, netting 74 in 191 appearances for Carlisle United and then Watford. However, after a year at Swansea he found himself second-choice behind Michu last season, and despite moving on to Sunderland in January his form suffered, with the 27-year-old failing to score for the rest of the campaign.
Whether or not Graham can return to form for 2013/14 is yet to be seen, and, depending on how the goal-scoring exploits of Robert Koren and Sone Aluko fare, it could be pivotal in Hull's chances of surviving through to next year.
Strongest attack – Crystal Palace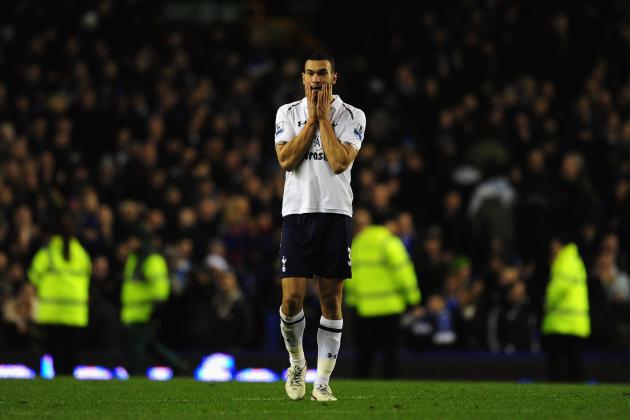 Stu Forster/Getty Images
Steven Caulker has made the move from Tottenham Hotspur to Cardiff City.
Cardiff City - 9
The back four isn't exactly a source of worry for Cardiff, who conceded the second-fewest number of goals in the Championship last season on 45.
Regardless, Malky Mackay is clearly aware of the dangers of the Premier League and has spent wisely, bringing in the up-and-coming Steven Caulker for a club-record £9 million, a fair amount for a young centre-back. It should prove to be money well spent though, as the 21-year-old England international has top-flight experience and is fast developing into one of the finest young defenders in English football.
In addition to Caulker, right-back John Brayford has been recruited from Derby County, and despite not having any Premier League experience, he has the nous to build upon the experience he gained through being a regular Championship starter.
Crystal Palace - 3
Despite their prolificacy at the attacking end, Palace's defence was caught napping far too often, and the punishment was a goals-against tally that was the joint-worst in the top ten Championship teams in 2012/13, equal with Derby County's on 62.
Needless to say, the plateau of English football is far less forgiving, and if Palace concede in the soft manner that they did at some points last year it could be a long slog to the finish line. A comforting fact is that, with eight more games in a Championship season than the Premier League, Palace's goals conceded frequency was 1.3 per game, a better average than any of the teams relegated from the top tier last term.
However, unlike the attack, which has been the focus of much bolstering work this summer, the defence has been relatively neglected, with no new players coming in but also no departures. It appears that Holloway is happy with his lot at the back, at least for now.
Hull City - 6
Despite what their goal difference and goals against stats for last season imply (+9 and 52 respectively), Hull are not in desperate need of a defensive boost.
Regardless, the manager has set about bringing in some experienced players, including Maynor Figueroa from Wigan Athletic at the bargain price of nothing, centre-back Curtis Davies and Ahmed Elmohamady, who is primarily a right midfielder but can also play at right-back, a position in which Hull are looking threadbare.
Add to that list the long-serving but not greatly experienced goalkeeper Steve Harper, who was released this summer by Newcastle United, and it appears that Steve Bruce is avoiding any chances of his team's fairly average attacking prowess being pegged back by any defensive leakages.
Strongest defence – Cardiff City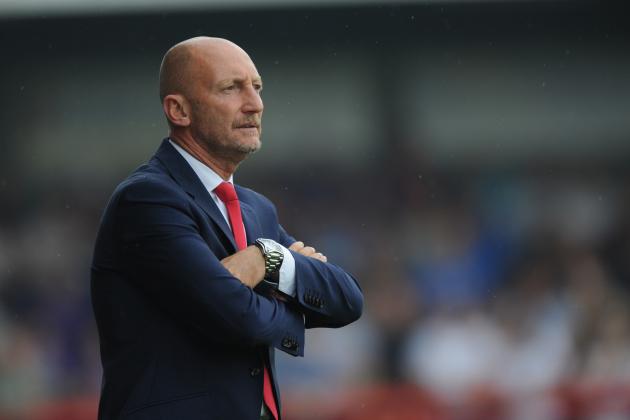 Steve Bardens/Getty Images
Ian Holloway: Always welcome at the Premier League table.
Steve Bruce - 8
Bruce's last run in Premier League management ended with him being—somewhat unfairly—dismissed after a poor run of games, although the former Sunderland manager claims that it was down to him being a fan of rivals Newcastle United.
Never mind, after a year down in the Championship Bruce has re-earned his place at English football's top table, and his experience in the league should give a head and shoulders start over the other promoted managers, having spent time with three Premier League teams already.
Bruce has proved that he can push his players beyond what is expected of them, as demonstrated by Wigan Athletic's 11th-place finish under the Northumbrian in 2008-09, but his record is also blotted by an apparent inability to get results out of a fairly strong Sunderland squad during his tenure there. Additionally, his honesty and forthright views, especially when talking to the press, do not always go down well with club hierarchies.
Ian Holloway - 5
Unless you are of a joyless disposition, you'll agree that everyone is glad for Ian Holloway to be back in the top-flight, if only for the great interviews that the man delivers on a weekly basis.
On the management side of things, the Bristolian's only previous foray into the Premier League was with Blackpool in 2010-11 which, despite some surprise wins—including a season double over Liverpool and a 3-1 home win over Tottenham Hotspur—ended in relegation for the Seasiders.
That season was characterised by Holloway's open style of play, which enabled Blackpool to score plenty of goals but also concede them; to survive more than a single term with Crystal Palace he will need to be a bit more tactically astute this time around.
However, bad runs with Palace last season—including only one win in their final ten games—in a less challenging division do not bode well, and unless the manager strengthens significantly in defence he could be heading straight back down.
Malky Mackay - 2
Having never managed in the Premier League it would appear that Mackay is at a distinct disadvantage to his peers, but during last season's Championship Mackay actually looked the most accomplished of the three. His Cardiff side responded accordingly, winning the title in an assured fashion.
Nevertheless, knowledge of the league is always a plus and this first go at the top flight could be very affirming for the young manager. Of course, there is the Premier League experience he picked up as a player with Watford, but that doesn't exactly cover the managerial side of things. Also, while the other two managers have been with a number of different clubs and secured promotions from various divisions, Cardiff is only Mackay's second job, and his relative lack of time in management could have a detrimental effect.
The calmness that Mackay exudes will hopefully rub off on his players, and the squad looks strong enough to at least have a decent chance of surviving though that all-important debut season. Though, by May we could be looking at a very different picture.
Most experienced - Steve Bruce