Who's Hot and Who's Not Heading into Raw on August 5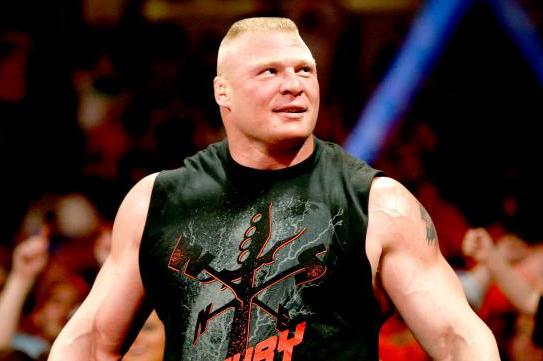 Source: WWE.com
SummerSlam is one of the WWE's biggest events, it's less than two weeks away and its card is looking fantastic.
The buildup to the show has been exciting thus far, with most of the interest being centered on the WWE championship match and The Best vs. The Beast.
With those matches already announced, the spotlight on Raw will likely be cast on other superstars as more matches for SummerSlam are announced.
There are only two Raws left before August 18, so hopefully big things will happen tonight to keep WWE's hard earned momentum rolling.
The following are superstars who are themselves amassing strong momentum, and others who could really use some help.

All photos courtesy of WWE.com
Begin Slideshow

»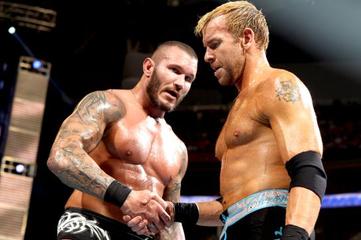 It feels like WWE have pulled out the 'Orton handshake' a lot recently
Captain Charisma has been on quite the roll since returning to action in June.
He did a few jobs prior to the Money in the Bank pay-per-view, but other than that it's been all wins for Christian.
At first the wins were against lower-midcarders like Titus O'Neil and Jack Swagger, but that's all changed.
On last week's Raw Christian got a clean victory over the current world heavyweight champion, Alberto Del Rio.
Then he beat Randy Orton and Rob Van Dam on SmackDown to become the No. 1 contender to Del Rio's gold.
This is a very exciting time for all of Christian's peeps.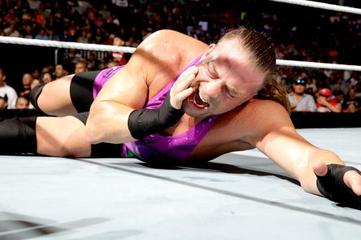 Van Dam can do more than be beaten by Alberto Del Rio
Like Christian, Rob Van Dam recently returned to WWE and has proved he can still work.
Surprisingly though, WWE just doesn't seem to know what to do with RVD.
He's picked up some wins, ate some wicked RKOs and got beaten by Alberto Del Rio surprisingly quickly—nothing particularly meaningful, so far.
SummerSlam is less than two weeks away now, and Mr. Monday Night needs to be on the card.
Hopefully WWE snaps into action and we can put Van Dam on the 'hot' list next week.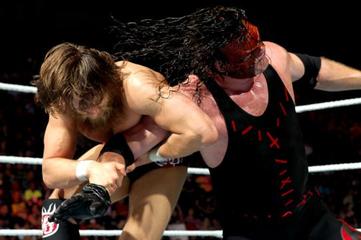 Big win after big win
Daniel Bryan is still riding high off his epic performance in the gauntlet match that was featured on the July 22 edition of Raw.

That momentum was compounded by his victory over Kane last week and his angle with Vince McMahon.

Most hardcore wrestling fans are already behind Bryan, but his involvement with Vince is likely designed to get him over with more casual audiences.

Well, hopefully that's not the reason, because he already is over with those fans.

Whether the McMahons help or hinder him is yet to be seen, but right now The American Dragon is as hot as ever.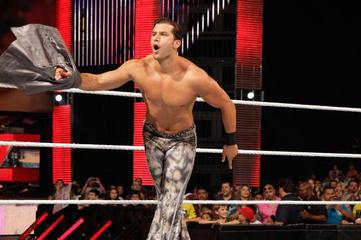 Give this man something to do!
It wasn't so long ago that Fandango (and his music) were making a big impact in the WWE Universe.
He made his debut by defeating Chris Jericho at WrestleMania, but now he's in limbo.
Yes, he's been put in matches with the likes of CM Punk, but he won't have a true chance to get over unless WWE puts him in a program.
And not any program—The Ballroom Brawler needs the right opponent, otherwise his character will just seem silly.
At this point though, anything is better than nothing.
Perhaps WWE could kill two birds with one stone—RVD vs. Fandango at SummerSlam, anyone?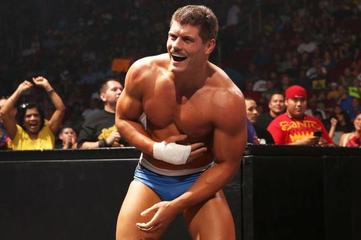 It's all in the mo'
Cody Rhodes isn't exactly lighting the world on fire as a babyface just yet.
He was doing so little for so long that much of the audience probably didn't even notice that he was a heel in the first place.
Fortunately, his rivalry with Damien Sandow has been consistently entertaining thus far.
It got even better last week when Sandow started insulting Rhodes' family, inciting great passion from the second generation superstar.
The Dashing One is also on a bit of a hot-streak—he's been delivering in the ring as well as in his feud with Sandow.
Expect big things out of these two in the following weeks and at SummerSlam.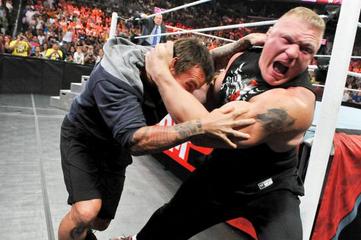 We could use some more of this stuff
Where the hell is Brock Lesnar?
The program between CM Punk and Lesnar was looking extremely promising—then The Beast just kind of disappeared.
We know that he works a limited schedule but his absence is beginning to hurt the buildup. Punk can only talk to himself for so long.
All is not lost, there are still two Raws before SummerSlam and their match will likely still be terrific.
Lesnar's lack of presence has cooled him down, but Brock should be back soon to bring the heat (and the pain).