Predicting Tampa Bay Lightning's Biggest Over, Underachievers for 2013-14 Season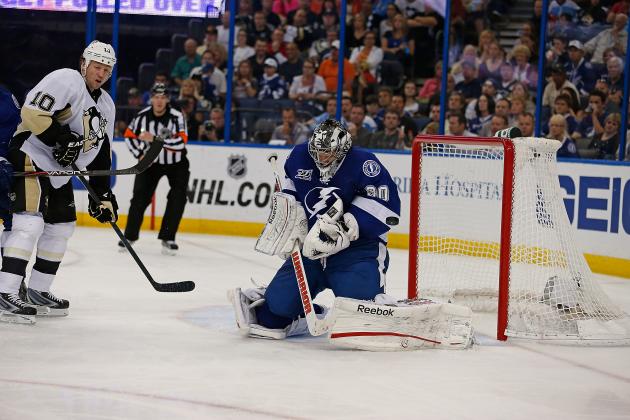 J. Meric/Getty Images
Ben Bishop and the Tampa Bay Lightning have a lot of positional battles to fight. Some will overachieve and others won't.
The Tampa Bay Lightning have an exciting group coming together for the 2013-14 season that is full of players that could over- or underachieve. The Lightning have 12 players that are 25 years old or younger, and another three that are above 35, which will make for a lot of boom-or-bust individual seasons.
The NHL offseason provides a great opportunity to dive into statistics and trends to predict the upcoming season. There are few teams in the league as polarizing as the Lightning, which makes speculations that much more exciting.
Considering the last few seasons, the Lightning overachieved greatly by being one goal away from the Stanley Cup Finals in 2011. They followed that with back-to-back seasons without a playoff appearance—including 2013's horrific 28th-place finish.
Here are the players that will over and underachieve most for the Lightning in 2013-14.
Begin Slideshow

»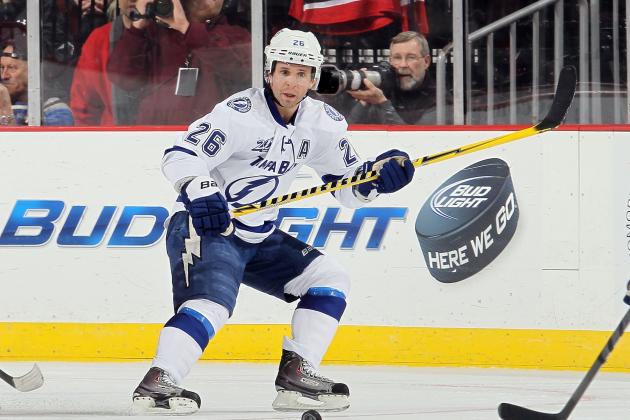 Jim McIsaac/Getty Images
With the career that Martin St. Louis has put together, one under-performing season won't hurt his impact on the franchise.
Martin St. Louis has done just about everything in his hockey career. Coming off a season in which he won the Art Ross Trophy, given annually to the NHL player who scores the most points during the regular season, St. Louis will be facing extremely high expectations for 2013-14.
Age is always a factor, but he embraced the challenge last season (via The National Post): "As you get older, I think people are expecting you to slow down," St. Louis said. "And if you let that creep into your head, I think it's just going to speed up the process of slowing down, you know?"
St. Louis put up 74 points in 2011-12—25 points less than the year before. Possibly more concerning, the last time he played for Team Canada in the Olympics (2006), St. Louis, had just 61 points.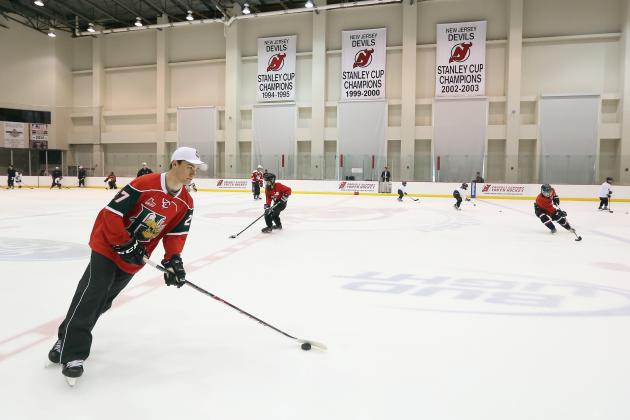 Bruce Bennett/Getty Images
Jonthan Drouin thinks he is ready for the NHL now. If he gets a chance, he could surprise a lot of people.
Jonathan Drouin isn't a lock for the Lightning's opening-day roster. However, if he continues to put up highlights like he did at prospect camp, Drouin might be a substantial part of the Lightning's top-six.
Drouin feels like he is NHL ready, but that is ultimately up to the Lightning. The Bolts have a ton of depth at forward and wouldn't need to be rushed.
However, his skill could put him on a line with St. Louis and Steven Stamkos. If he fits onto a line with those two, he could be looking at a very productive year—much like Teddy Purcell.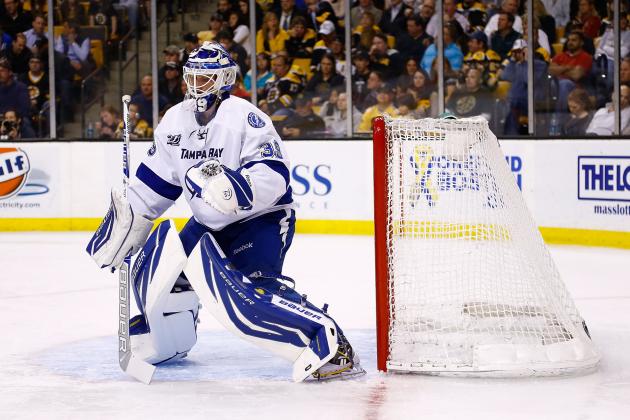 Jared Wickerham/Getty Images
Anders Lindback was brought in just over a year ago to solve the goaltending issues. His time in Tampa Bay may be short lived.
This is a bit of a hunch play here, but Anders Lindback won't have the season that has been expected since he left Nashville. There aren't a lot of statistics to compare Lindback (49 starts) to fellow young goaltender Ben Bishop (38 starts). Even with the small sample size, no one in the organization is confident in the situation.
The Bolts continue to focus on not only acquiring, but also drafting goaltenders early. Tampa Bay even drafted (and signed) another goaltender, Kristers Gudlevskis, in the fifth round this year. That added another name to an already packed goaltending pipeline.
Sure, goaltending prospects are a lot like pitching prospects in baseball—you just never know what you're going to get. But, the Lightning are doing everything they can to keep themselves from depending on Lindback.
The Hockey Writers agree that Lindback isn't the answer moving forward, which means the expectations that surrounded his acquisition won't be achieved.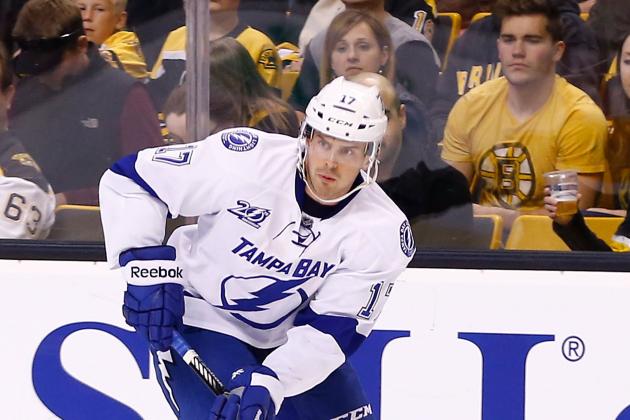 Jared Wickerham/Getty Images
Alex Killorn's first taste of the NHL went well. He should be a lock as a top-six forward this season.
Alex Killorn got his taste of the NHL last season and didn't disappoint. He played in 38 games with 19 points and 40 hits. Killorn is the all-around player the Lightning will need to have in the Atlantic Division.
He's big, strong and skilled offensively and can play every forward position. While he may never be a 100-point guy, he can be one of the most valuable players on the team. After the last few seasons, fans can appreciate a player who isn't a liability on defense, and playing with Valtteri Filppula should help accelerate that.
Killorn hasn't received a lot of the buzz some of the other young Lightning have, which will make it even easier for him to overachieve next season.