UFC 163 Results: 5 Fights for Phil Davis to Take Next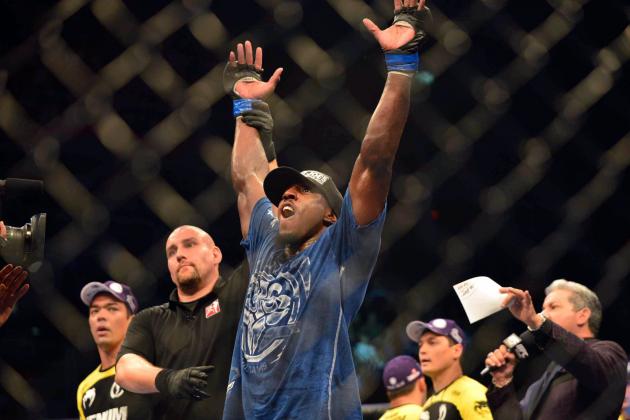 Jason da Silva-USA TODAY Sports

Phil Davis (12-1-0) certainly knows how to stir up controversy in Brazil—his hotly debated decision victory over Lyoto Machida at UFC 163 nearly resulted in Rio de Janeiro's fans collectively forgetting that he had once submitted hometown favorite Wagner Prado in his own native Brazil.
Despite the argument over whether or not Davis deserved his victory over Machida, the UFC will now have to decide what to do with the Top 10 fighter in need of an opponent.
Davis is, for all intents and purposes, healthy and capable of returning to the Octagon at a moment's notice.
Let's take a look at five viable matchups for "Mr. Wonderful."
Begin Slideshow

»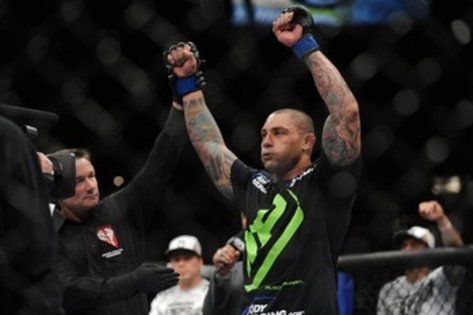 Esther Lin, MMAFighting
Though not a Top 10 light heavyweight, UFC veteran Thiago Silva (15-3) was downright merciless in his return fight against Rafael Cavalcante—Silva hunted with pinpoint combinations and eventually landed a killing blow in the form of a ripping uppercut.
Cavalcante, usually the intimidating aggressor, collapsed to the canvas in a frightening fashion.
If Silva can harness more of the determination he showed in that UFC return, his lethal power strikes could provide an interesting challenge for Phil Davis.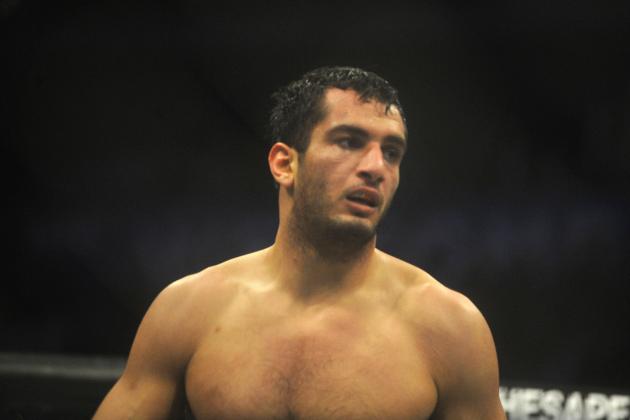 USA TODAY Sports

Gegard Mousasi (34-3-2) has the variety of experience that makes you wonder how he could possibly be merely 28 years old. Over the course of his 34 career victories, he's defeated the likes of Hector Lombard and Jacare Souza and competed in every organization from Pride to K-1.
After his UFC debut earlier this year, "The Dreamcatcher" has been in need of a viable opponent.
He currently sits comfortably at No. 9 in the UFC light heavyweight rankings—a fitting opponent, then, for Phil Davis following UFC 163.
Davis would likely have a considerable edge in wrestling, but make no mistake about it: Mousasi's incredible body of work offers him raw experience that Davis simply can't match. Add in Mousasi's striking savvy from his K-1 days and you have an exciting matchup.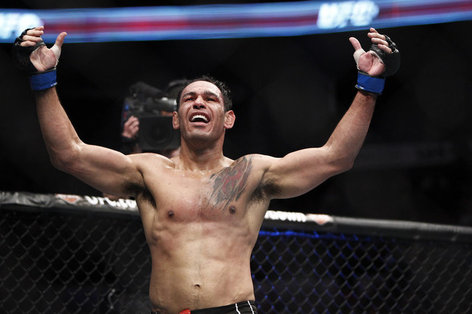 Esther Lin, MMAFighting
Considering his 2011 decision loss to Phil Davis, Antonio Rogerio Nogueira (21-5-0) might still feel like he has a score to settle.
In his victory over Nogueira, Davis fought a fight much like the effort he put on display against Lyoto Machida at UFC 163—he used footwork and evasive movement to land his own strikes and set up any available takedowns.
In the two years that have passed since the loss, Nogueira has gone undefeated with a brutal TKO win over Tito Ortiz and a decision victory over the man who sits one spot above him in the light heavyweight rankings, Rashad Evans.
With a combined five wins since their first meeting, Nogueira and Davis could put on a real show in the rematch.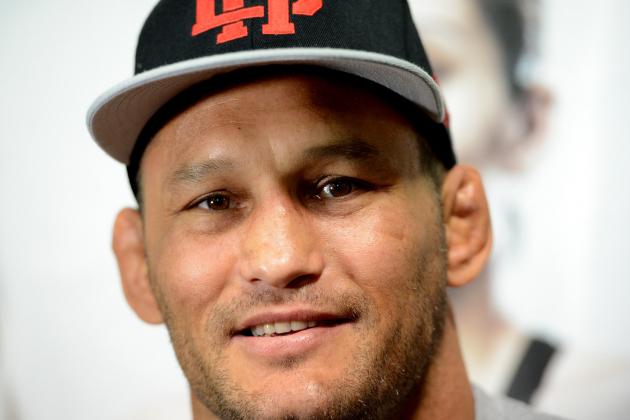 Jayne Kamin-Oncea-USA TODAY Sports

Currently at No. 6 in the UFC light heavyweight rankings, Dan Henderson (29-10) possesses the kind of experience that would make Gegard Mousasi pale in comparison.
His Olympic-caliber wrestling paired with an unrivaled overhand right could nullify some of the tools that Phil Davis readily brings to the Octagon.
A win over "Hendo" could send Davis further up the rankings, assuming that an "H-Bomb" doesn't dedonate nearby, of course.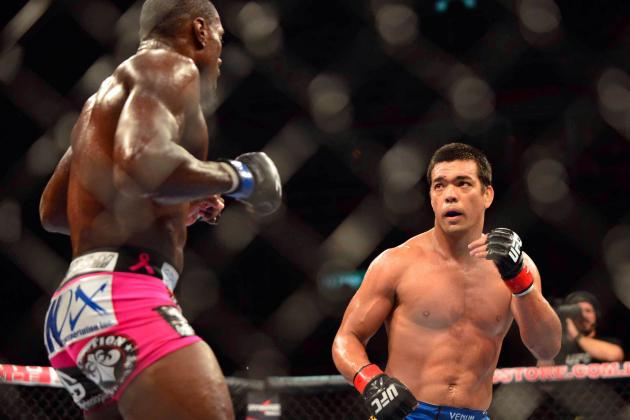 Jason da Silva-USA TODAY Sports

Let me be bluntly honest here: though the previous matchups are perfectly viable, all of them pale in comparison to the obvious Lyoto Machida (19-4-0) rematch needed to resolve the controversy from UFC 163.
During an interview with MMAFighting's Ariel Helwani, Machida boldly exclaimed: "Yes, I have no doubt. I want to rematch with Phil Davis because I want to prove that I can beat him."
"The Dragon" will continue to feel disgruntled by the decision loss in Rio de Janeiro, and there's no reason to think that "Mr. Wonderful" feels all that great about a victory that resulted in more audible boos than I care to mention here.
They should be allowed to put the dismay to rest in a proper rematch.