UFC 163 Results: 3 Stars from Jose Aldo vs. Korean Zombie Main Card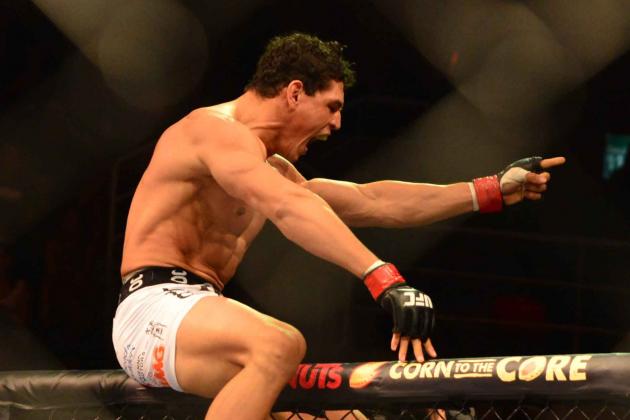 Jason da Silva-USA TODAY Sports

Despite the obvious showstoppers like Jose Aldo and Lyoto Machida, UFC 163 featured other stars in the making.
From heavy-handed flyweights to former The Ultimate Fighter winners, this weekend's UFC event in Brazil was a coming-out party for some.
So on the heels of comeback finishes, swift submissions and one-sided beatdowns, here are three stars from the Jose Aldo vs. Korean Zombie main card.
Begin Slideshow

»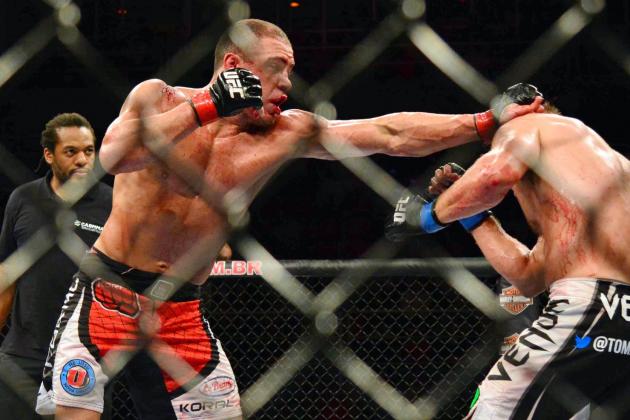 Jason da Silva-USA TODAY Sports

It was no secret as to what Thales Leites was capable of doing in his return to the Octagon. He was one of the best middleweights in the world when he was cut from the UFC four years ago, and he's still one of the best middleweights around today.
But what Leites showcased Saturday night against the formidable Tom Watson was his ability to withstand the pressure of a wild-striking tough guy, which the Brazilian had struggled to cope with in the past.
Regardless, the former middleweight title contender prevailed on the back of world-class grappling and consistent half punches to the side of Watson's head.
While Leites was unable to secure one of his patented submissions, the 31-year-old did more than enough to impress upon his return and demonstrate his potential as a future title threat.
Jason da Silva-USA TODAY Sports

It had been over one year since The Ultimate Fighter: Brazil winner Cezar Ferreira last stepped inside the Octagon when he made his return in front of a home crowd at UFC 163.
With Vitor Belfort in his corner, Ferreira quickly made up for lost time by stopping the rangy Thiago Santos via first-round submission.
While many casual fans may have overlooked Ferreira as a main card name entering last night, he deserved it. The former TUF winner and world-class submission expert seemed right at home.
If he can stay healthy, continue to utilize his capoeira background to evolve as a complete striker and game-plan around his elite submission ability, the 28-year-old has a bright future in the UFC middleweight division.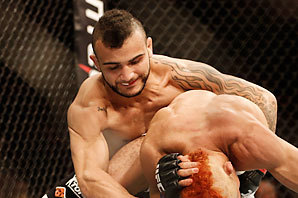 SI.com
Flyweight juggernaut John Lineker showcased two prominent aspects to his fight game at UFC 163: his ability to withstand first-round damage and his knack for finishing unsuspecting opponents with his hands.
With a second-round TKO victory over Jose Maria, who brought a 33-3 professional record into the cage on Saturday night, the heavy-handed Lineker has finally started to gain the recognition he deserves.
In a division often dominated by speed and conditioning, the 23-year-old Brazilian has made a habit out of winning via raw power. That's relatively unheard of at 125 pounds, and it's an aspect of his fight game that will make him a can't-miss name.
As long as he can maintain his maturation and successfully make weight, Lineker should find himself fighting for a UFC title by the end of next year.
For more UFC news and coverage, Follow @DHiergesell