UFC 163: Final Main Card Predictions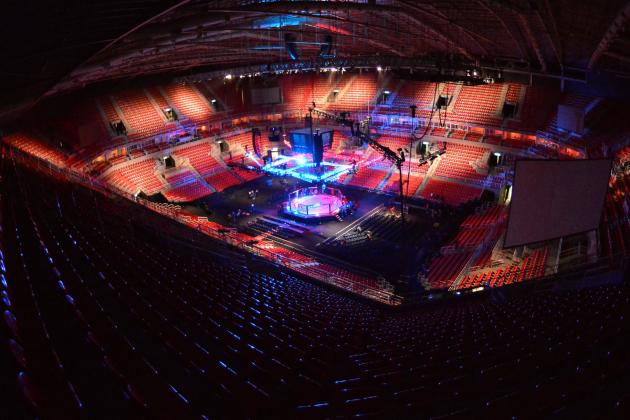 Jason da Silva-USA TODAY Sports

It's that time again: time to make some predictions on how this evening's UFC 163 will play out.
Any event with Lyoto Machida and Jose Aldo going back to back on Brazilian turf is going to provide a wild night, but a collection of other local talent fills out the night and guarantees a hot crowd at the HSBC Arena in Rio.
Let's take a look at some matchups.
Begin Slideshow

»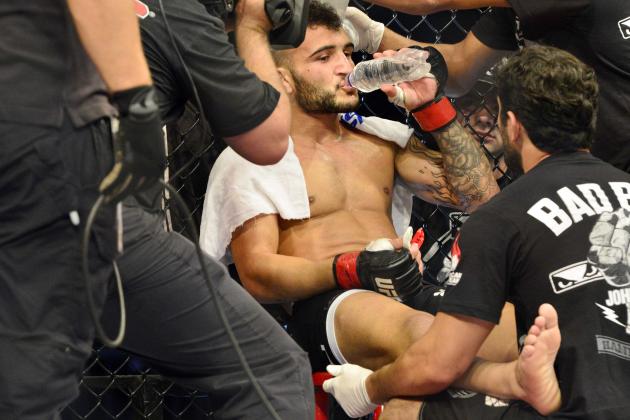 Jason da Silva-USA TODAY Sports

John Lineker is a dangerous man on the feet, showing a ruthlessness with his hands that's largely lacking in his fledgling division. He's something of a veteran at this point and has routinely put on great fights in his UFC tenure.
Jose Maria Tome makes his debut after spending years pining for a chance on the big show. Now that he's got it, you can't imagine he'll give it back up very easily.
Look for Lineker to impose his hands on Maria with angling in an effort to get his man to the cage and rip some power shots. For his part, Maria will probably be willing to engage long enough to make it a grappling match, as he's scored six of his last eight wins by submission.
Still, it's Lineker's fight to lose. An impressive win may even put him on the short list for a shot at the flyweight title, so he helps the cause with a knockout in the first.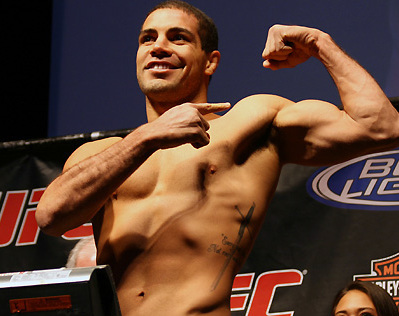 A classic striker versus grappler matchup, Tom Watson will look to bring thunder on the feet and with ground-and-pound while Thales Leites will look to use improved striking to drag Watson into a grappling match—something he'll certainly win.
It comes down to which guy can impose their strategy, and you'd have to think Leites will be the man to do so. Hungry to be back in the UFC, fighting on home soil, and given a guy whom he can definitely look good against if he's on, it all seems to be lining up for the former title challenger.
Watson survives on heart and guts, but loses a one-sided decision heavy on mat work.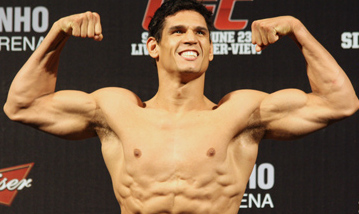 Cezar Mutante took TUF the first time it took place in Brazil, and, as a result, he has become a bit of a hero in his homeland. He's got some serious power and the guidance of a good team at the Blackzilians, so expect to see a quality work in progress at 163.
Thiago Santos is more of an unknown commodity, having taken the fight on short notice, but he's a guy who isn't afraid to feast or famine on pugilistic violence. He's a natural welterweight, but he's scored half of his wins via T/KO.
Expect fireworks for however long it lasts, and Santos slips out the back door with a surprise upset KO.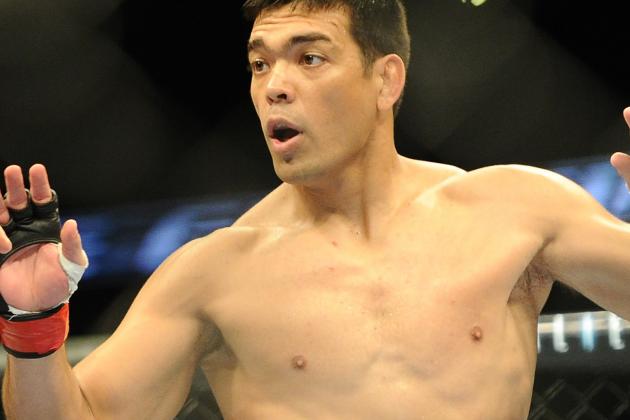 Jayne Kamin-Oncea-USA TODAY Sports

To put it simply, guys like Phil Davis don't beat guys like Lyoto Machida. Actually, they don't beat Machida himself, because there aren't any guys like him.
The Brazilian has the footwork, intelligence and explosiveness to give one-dimensional opponents fits, and he usually does.
In particular, wrestlers with little standup (or even good standup. Ahem, Rashad Evans.) find themselves flailing at air for takedowns or hopelessly chasing a retreating Machida while being jabbed and kicked.
Davis might get there one day, but it doesn't start this weekend. It will be Machida by decision, and he leaves the cage without a mark.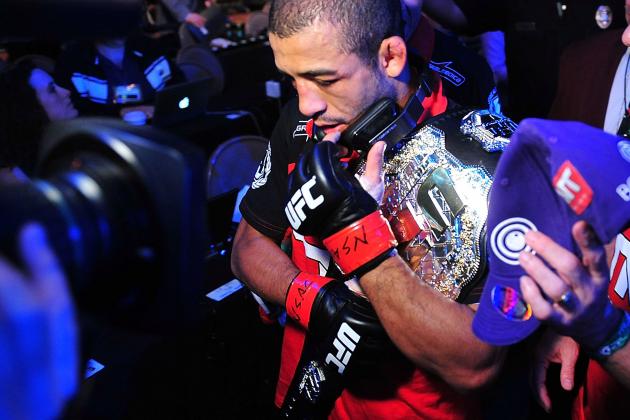 Gary A. Vasquez-USA TODAY Sports

Here's a free one to impress your buddies with at the nacho plate this evening: Jose Aldo has never lost at featherweight. He's a perfect 22-0 there, his only loss coming in 2005 as a freshly turned 19-year-old fighting at 155 pounds.
Since then, he's won 15 straight, seven of which involved the WEC/UFC featherweight title.
He's a lethal kicker, good with his hands, and a jiu-jitsu champion who basically can't be taken down, so he never has to show it. He's so far ahead of the pack at 145, it almost seems unreasonable.
So in entering a bout with a guy, Chan Sung Jung, nicknamed "The Korean Zombie," so known for his capacity to eat tremendous punishment in an effort to implement some offense, you have to like his chances.
Yes, the Zombie is tough. Yes, he's a good grappler. Yes, he has power and improved technique from his early days.
But he's not on Aldo's level.
The only chance the challenger has here is to take advantage of Aldo when he's coasting, as he's often prone to do (especially in his UFC run). Should the champion gas, or start to slow down at all, Jung will be on him like...well...like a zombie hunting for brains.
That considered, it's still Aldo's fight. He seems to be more engaged in fighting on his home turf, so he probably won't be so quick to coast to a decision. Look for him to finish the fight in the third round with a flurry out of the clinch.