UFC 163: Final Odds for Aldo vs. Jung Fight Card
Gary A. Vasquez-USA TODAY Sports
Sometimes there's a fight card where winning a little money might be the most fun part of things.
With some relatively low-key matchups and a main event that pits a massive underdog against a well entrenched champion, that lure of some cash may be the best part of UFC 163.
Here are some odds to take into account when the time comes to lay down a little juice.
John Lineker (-300) vs. Jose Maria Tome (+250)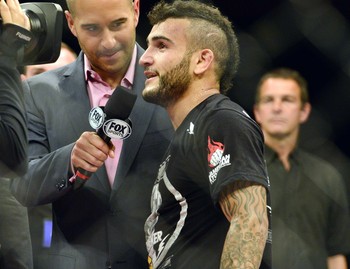 Jason da Silva-USA TODAY Sports
Lineker has been with the UFC for a while now, and he's been a steady addition to the 125-pound class. He's going to come out slugging, and perhaps find himself in the title discussion with a good performance. He's a justified and comfortable favorite.
That said, Tome could be something of a live dog. He's 33-3 in his career and hasn't lost since 2009, plus he's got the grappling credentials to avoid Lineker's heavy hands and turn things ugly.
You favor the guy with the UFC experience and proven track record on the big stage, but Jose Maria is in play here if you like to bet.
Thales Leites (-115) vs. Tom Watson (even)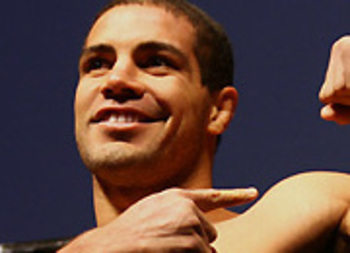 Courtesy: MMA Junkie
This fight is essentially a pick'em, though Leites deserves a little bit of favoritism given his grappling prowess and recent run outside the UFC. He's also been in there with a higher calibre of opposition than Watson during his previous UFC run, not the least of which was Anderson Silva.
Even so, a Watson win would shock no one. The Brit has been steady in his UFC career and could easily catch Leites with a big shot at any point.
It should be a good fight and the odds reflect that fact.
Cezar Mutante (-200) vs. Thiago Santos (+350)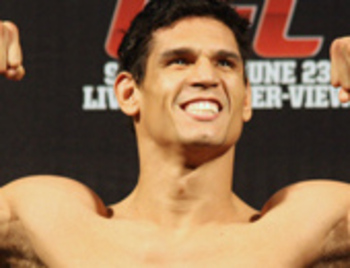 Courtesy: MMA Junkie
Mutante is a TUF winner in his home country and is receiving the promotional push that comes along with it. That, along with his early success in the UFC suggest he's a bit of a favorite here.
Santos, taking the fight on short notice and moving up a weight class to do so, is your dog. Given the penchant of oddsmakers (and sometimes even the UFC) to overvalue TUF experience though, he may be worth a look here.
Lyoto Machida (-500) vs. Phil Davis (+425)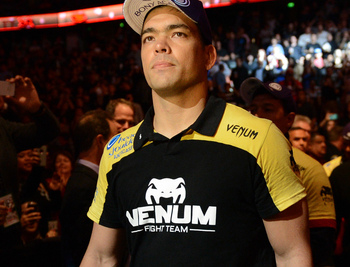 Jayne Kamin-Oncea-USA TODAY Sports
This matchup is much closer on paper than it is in practice, with masterful karateka Machida taking to his home soil against an opponent who's improving but still very one-dimensional.
Machida has made his career off of making wrestlers look bad and it will be no different with Davis. The Penn State alum simply has nothing that Machida hasn't seen before, and has so, so much to worry about in fighting the former champ.
Money spent on Davis is a waste, but anywhere you can get a good buy on Machida might be worth a look. He's a lock.
Jose Aldo Jr. (-700) vs. Chan Sung Jung (+1000)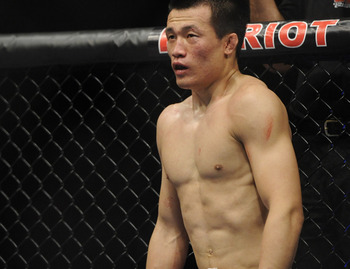 Rafael Suanes-USA TODAY Sports
MMA is a cruel mistress when oddsmakers lay crazy lines out there. It's a great way to get rich, if you've got good timing.
Still, there has to be a big line on this fight given a dominant, experienced champion fighting a guy seemingly tailor-made to make him look good.
Jung will plod forward, try to walk through the leg kicks and stiff combinations that will come at him, and hope to come away with a win somehow. Aldo, the one throwing all that violence in his direction, won't let him.
With little gloves and knockout power though, the Zombie might be worth a look. He's not below +600 basically anywhere, so he'll pay out big time if he does the impossible on Saturday night.
Keep Reading