Magic-Celtics: Best Photos from the Series So Far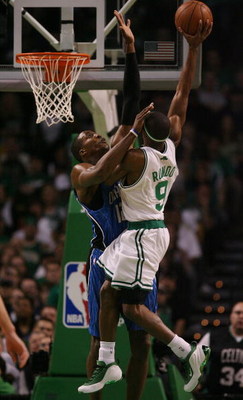 The Magic and Celtics are tied 2-2 in the Eastern Conference semifinals; a series that has been full of passion, skill, and close games.
Things are starting to get personal.
Here are some of the best photos from the series so far, including action moments and still shots.
Game five will be held in Boston.
Lewis-Scalabrini Scuffle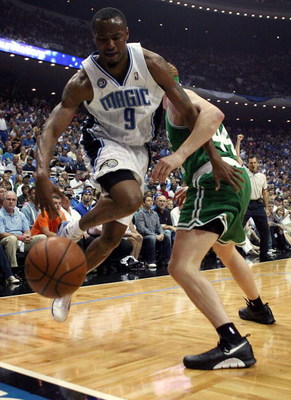 Game Four: Rashard Lewis in the air, in the midst of a struggle with Scalabrini, who reminds me of Will Ferrell in Semi-Pro.
Superman and Gabe Pruitt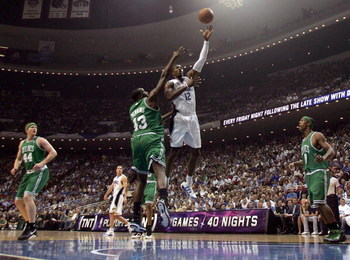 Game Four: Gabe Pruitt is going to stop Superman?
Paul Pierce's "Oh" Face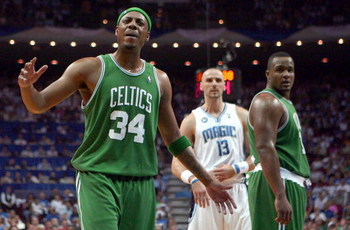 Game Four: Multiple pictures feature Paul Pierce saying "oh no you didn't" during the series.
Giving It All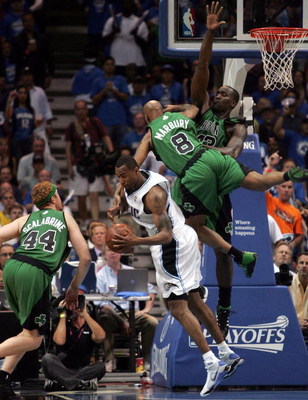 Game Three: Both the Celtics and Magic have given it all this series.
Listen to Doc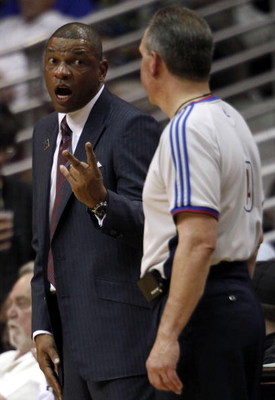 Game Three: I can always appreciate a picture of Doc Rivers telling it like it is to the referee.
This is War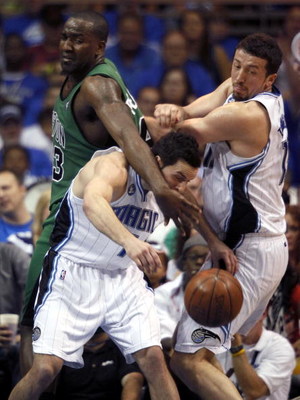 Game Three: A hard fought battle between Kendrick Perkins, Hedo Turkoglu, and J.J Redick.
Denied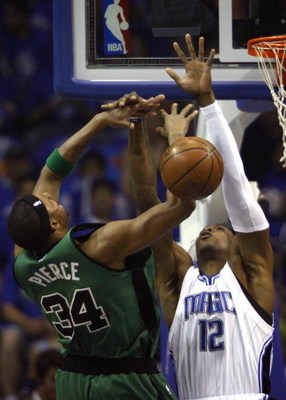 Game Three: Howard giving his all and blocking a goal by Paul Pierce.
Caught Red Handed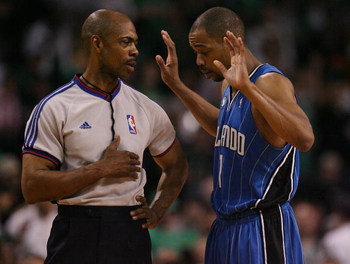 Game Two: Rafer Alston tries to plead his case to the ref after grandma slapping Eddie House in the back of the head.
Stan Being Stan
Game Two: Stan Van Gundy on the verge of a coronary as usual, in Boston.
Hallelujah Kevin Garnett!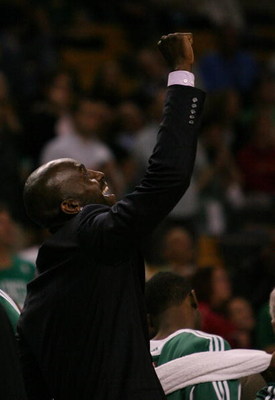 Game Two: Kevin Garnett stoked on the sidelines as the Celtics embarrass the Magic.
Nice D, Defensive Player of the Year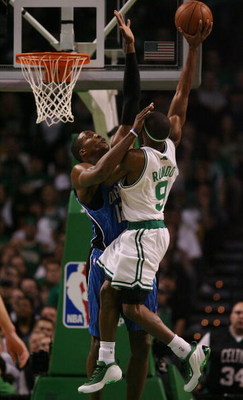 Game Two: Howard uses his long, strong limbs to block out Rajon Rondo.
Alston's Got Flair
Game One: "Skip To My Lou" in Boston.
Let's Go Hedo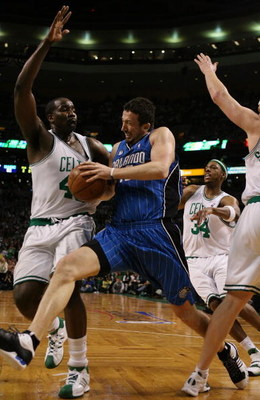 Game One: Hedo Turkoglu driving hard in Boston.
Driving Rondo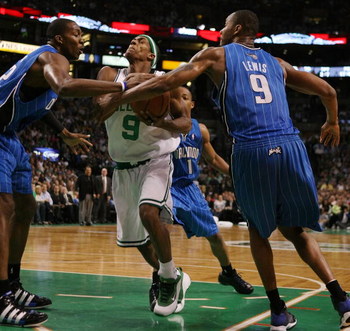 Game One: Rajon Rondo won't give up here against Rashard Lewis and Dwight Howard.
Baby Got Game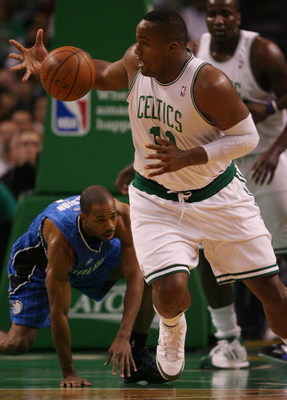 Game One: Big Baby hustlin' to the opposite side of the court.
Here We Go to Game Five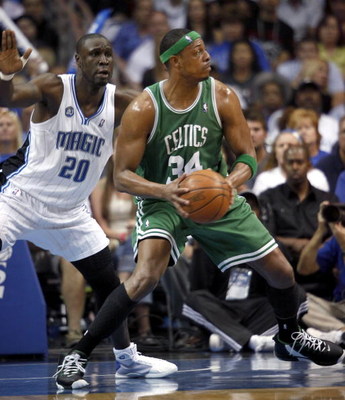 Here's to the next three games of the series, and the awesome photos that will come afterward.
Join me after the end of the series for more Celtics-Magic photos.
Keep Reading