This Week in Annoying: The Worst in Sports Right Now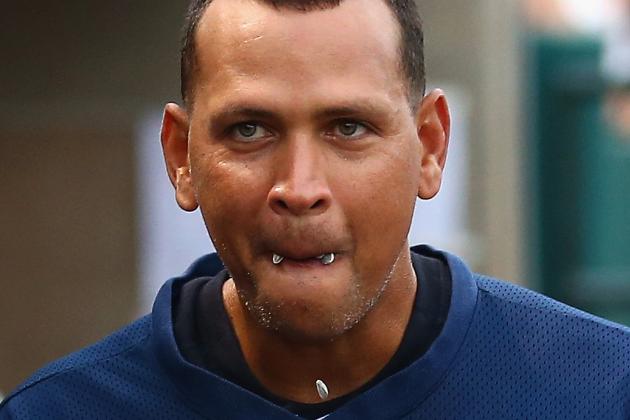 Streeter Lecka/Getty Images

Alex Rodriguez, Biogenesis and tipping controversies lead our healthy list of things that sullied an otherwise pleasant week around the sports world.
Sometimes you just need to let off a little steam, which is why we recount all the annoying antics taking place around sports—bundled up and delivered to you fans like a white elephant gift.
If the rest of those magnificent sports moments this week were the original Star Wars movies, these loathsome few would be The Phantom Menace.
Of course, there is a great deal of awful to go around, so go ahead and nominate your weekly grievances in the comments section below.
With that, let's head into the unfortunate, and only slightly hilarious, underbelly of the sports world.
Begin Slideshow

»
A.J. Burnett was annoyed with a call during Tuesday's game against the St. Louis Cardinals. I know, nothing out of the ordinary there.
However, things went south when he had the audacity to throw up his arms. At least, that is how umpire Eric Cooper saw things.
Cooper came out and actually had to be restrained, reminding fans that umpires can indeed be the worst sometimes.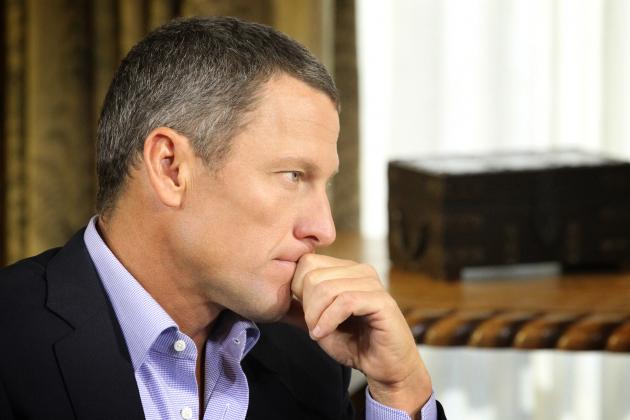 Handout/Getty Images

You might be sick and tired of hearing and seeing Lance Armstrong, but that doesn't mean Hollywood will shy away from making a movie based on his tumultuous life.
Make that three movies.
Deadline Hollywood reports there are three movies in the works to cover Armstrong's fall from grace. Who needs to go to the movies anyway?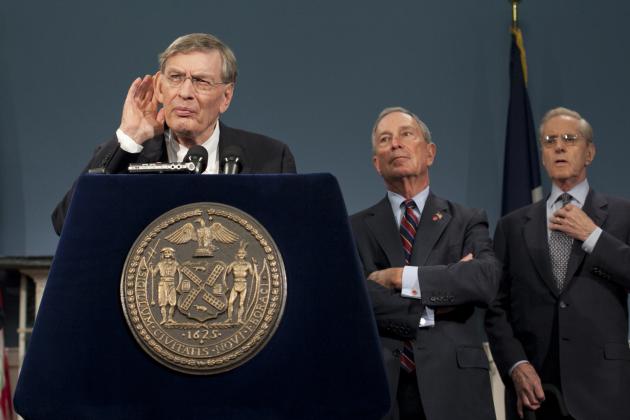 Allison Joyce/Getty Images

You might recall being a kid and waiting eagerly for Christmas to come, wanting nothing more than to see the treasure trove that awaited you.
Well, the Biogenesis suspensions are sort of like that, minus the gift wrapping and shouts of joy. Really, there isn't anything terribly exciting about the looming suspensions, but we are weeks away from meaningful NFL games and the final MLB playoff push, so it's all we have.
What do we get for our patience? Nothing.
Not only was the MLB trade deadline a bore, but the promise of actual news on the Biogenesis front continues to be pushed back, most likely to Monday, according to Ronald Blum of the Associated Press via National Post.
For the most part, we have the names, the possible punishments and the day it all may come to fruition. Well, MLB is adept at making mildly intriguing news rather boring. A doff of the cap in your direction, Bud Selig.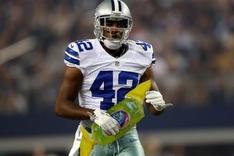 Image Credit: Bleacher Report
Bleacher Reports's own Dan Carson covered the oddest injury of the preseason.
Nick Eatman reported, the Dallas Cowboys' Barry Church needed a root canal after biting into a Jolly Rancher and chipping a tooth.
So what's the annoying part of this story? Well, Jolly Ranchers, for being so darn delicious that you have to bite into them before they are ready.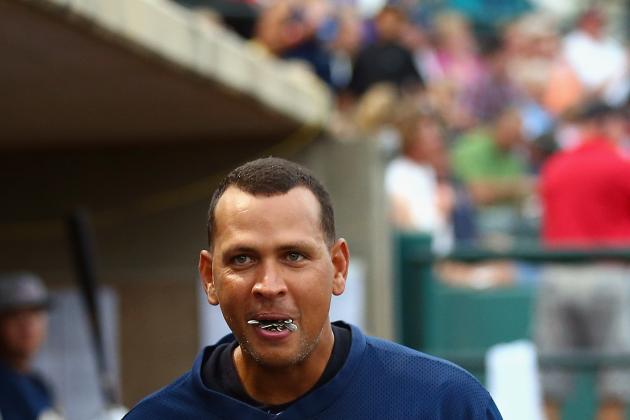 Streeter Lecka/Getty Images

This guy. Am I right?
Late last week, Alex Rodriguez attempted, we presume, to show that the New York Yankees were being insincere with the extent of his quad injury, so he procured the advice of Dr. Michael Gross. The good doctor spoke about the player he never actually examined (he only viewed the quad MRI), and eyes around the baseball world began to roll.
This week, rumors abound; settling somewhere between Rodriguez fighting any and all suspensions, per Andrew Marchand of ESPNNewYork.com, and others who have him negotiating with MLB to prevent a lifetime ban, according to ESPN, per Fox News.
Essentially, the foreseeable future will feature a great deal more A-Rod, which is precisely the last thing any sports fans wants.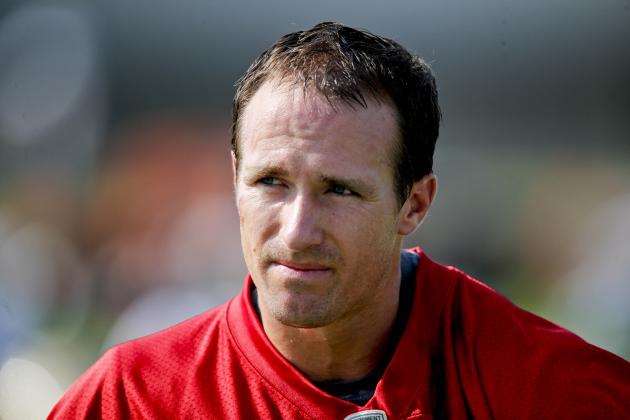 Derick E. Hingle-USA TODAY Sport

Good guy Drew Brees went for some takeout from a local restaurant and still managed to tip when he didn't have to.
The Dirty spotted a leaked image of the receipt, and the whole thing went viral.
Yes, I even covered the fiasco here with the stipulation that the order was for takeout, noting that a tip, even $3, was generous.
Radio shows, blogs and major websites covered the controversy. A controversy, in all fairness, that was nonexistent.
Let's say it one more time for those who missed it; there is no need to tip on a takeout order. Next time you hit a McDonald's tip a few bucks and then you can blow up Brees if you wish.
Sigh, when's the first game?
We all know Ronda Rousey has sex before fights. It's a topic that has been covered almost as much as her actual bouts.
Still, one fan wanted to get a reaction from the fighter by shouting the same question she seems to be asked over, and over and over again.
I know it's a lot to ask, but try to treat athletes with a modicum of respect, and they won't have to verbally spank you in front of people.
Then again, we wouldn't have great videos like this, so do as you like.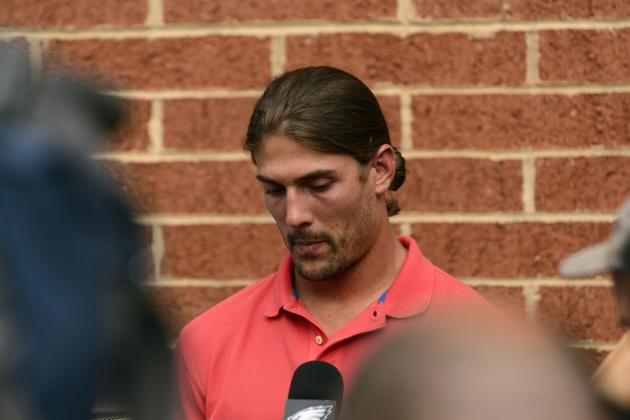 Howard Smith-USA TODAY Sports

Winner, winner, pick up your chicken dinner at the door.
If you have been around the Internet or a TV in the last few days, you have already been hit with the racial slur Riley Cooper shouted while attending a concert recently.
While we thought it was obvious, it seems it needs to be covered once again: Never use that word.
Follow that simple rule and you won't have to be excused from team activities or receive the scorn of the nation.
Now you know, and knowing is half the battle.
Follow me on Twitter: Follow @gabezal