NFL Preseason Week 1: Which Storylines Make for Must-Watch TV?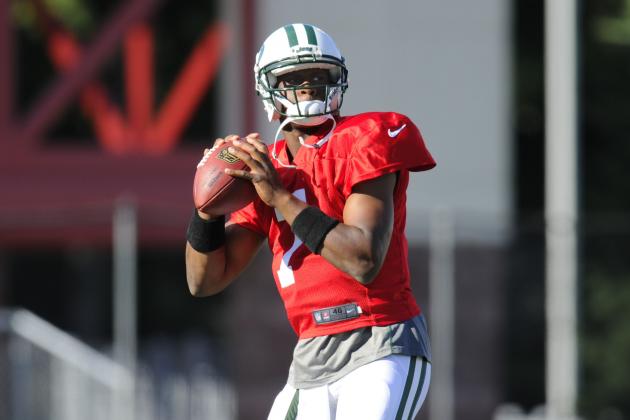 Rich Barnes-USA TODAY Sports
Seeing how Geno Smith plays makes for must-watch TV in Week 1 of the preseason.
While Week 1 of the NFL preseason usually doesn't constitute must-watch TV, there are some exciting storylines this year.
From Geno Smith and Mark Sanchez with the Jets in New York to Michael Vick and Nick Foles in Philadelphia, all eyes will be on which quarterbacks perform best in their first preseason appearances of the year.
Besides the quarterback battles, let's take a look at some other storylines that make for must-watch TV to kick off the 2013 NFL preseason.
Begin Slideshow

»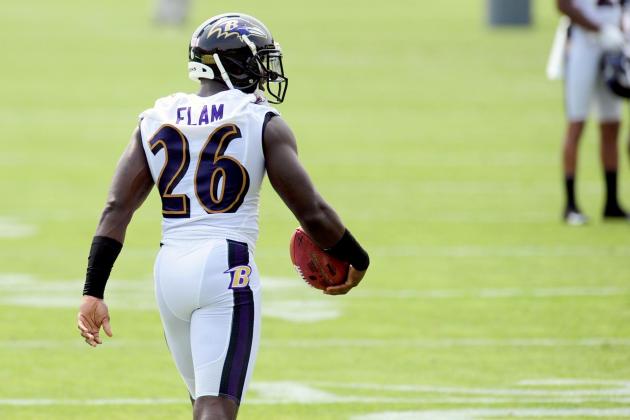 Evan Habeeb-USA TODAY Sports

Losing two future first-ballot Hall of Famers would normally cripple a defense for years. However, that doesn't look like it'll happen to the Baltimore Ravens after losing safety Ed Reed and linebacker Ray Lewis.
The Ravens had a fantastic offseason reloading on the defensive side of the ball. From rookies Matt Elam and Arthur Brown to veterans Elvis Dumervil and Daryl Smith, Baltimore looks poised to once again field one of the better defenses in the league this year.
The key defense will be how all these pieces fit together. The good news is that Brown is finally practicing after offseason surgery, according to Aaron Wilson of the Baltimore Sun, and Dumervil is reportedly emerging as a defensive leader, per Matt Zenitz of the Carroll County Times.
However, we won't really know how good this unit can be until we see them on the field. We'll get a chance to see for the first time against the Tampa Bay Buccaneers Thursday night.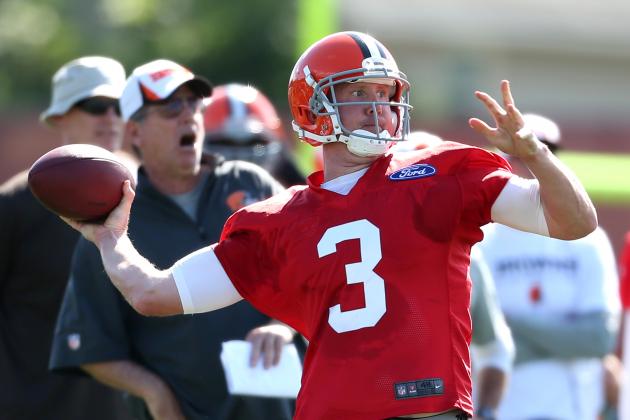 Ron Schwane-USA TODAY Sports

Believe it or not, the Cleveland Browns actually look like a team on the rise. They've got quality players on both sides of the ball and could become rather competitive this year.
If there is one thing that could potentially hold them back, it'd be the play of second-year quarterback Brandon Weeden. According to Mary Kay Cabot of the Cleveland Plain Dealer, offensive coordinator Norv Turner is a little uneasy with how the passing offense has looked in camp: "We've had a lot of mixed results and more inconsistencies than I'd like but that doesn't surprise me, said Turner. However, we do need to have that sense of urgency that this thing's going to be on us real fast."
Considering that Weeden's biggest criticism during his rookie season was his decision-making, this isn't good news for the Browns. His first preseason game against the St. Louis Rams will give an indication of whether he's improved at all this offseason.
While Weeden is likely to only play a few series at most against, look for Cleveland to have him be the focal point of the offense while he's on the field.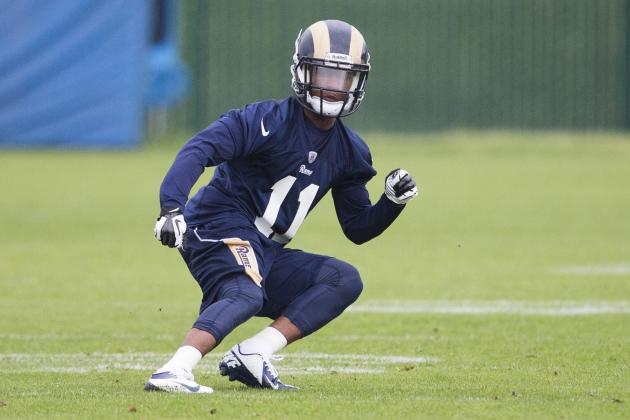 David Welker/Getty Images

Few incoming rookies ever have the versatility and playmaking skills of wide receiver Tavon Austin. He should add an instant and desperately needed boost to the St. Louis offense.
The question surrounding Austin isn't whether or not he'll have a big impact, but just exactly how the Rams plan on using him on a weekly basis. Early reports seem to most favor Austin's potential impact in the punt return game, per Joe Lyons of the St. Louis Post-Dispatch.
Look for the Rams to use Austin in a number of ways against the Cleveland Browns this week, including lining him up in the backfield in certain sets.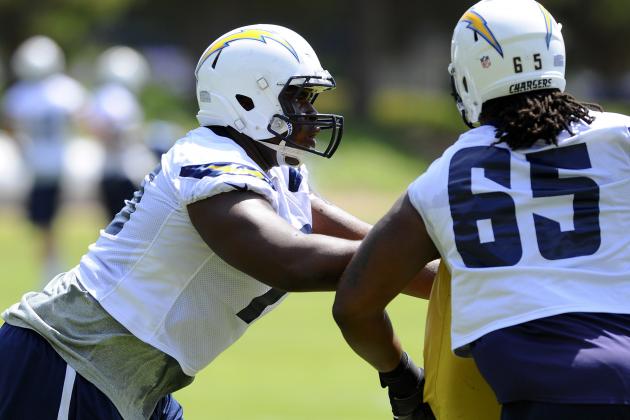 Christopher Hanewinckel-USA TODAY Sports

The entire 2012 season was a mess for the San Diego Chargers, but poor offensive line play is what stuck out the most. The Chargers had the fourth-worst line in pass protection and the fifth-worst line in run-blocking, according to Pro Football Focus (subscription required).
They did make some big changes by drafting offensive tackle D.J. Fluker in the first round and signing free-agent tackles King Dunlap and Max Starks. On the surface, these look like moves in the right direction, but they also may not have the desired impact.
As an example, many felt the Chargers reached for Fluker at No. 11 overall since he wasn't seen as an elite prospect. As for Starks and Dunlap, neither performed as top tackles last year. Dunlap was the 33rd-ranked tackle, according to Pro Football Focus (subscription required), while Starks finished in the bottom 10 in the league.
With the Seattle Seahawks and their vaunted defense coming to town for Week 1, we'll be able to see if any of these changes are taking San Diego's line in at least the right direction.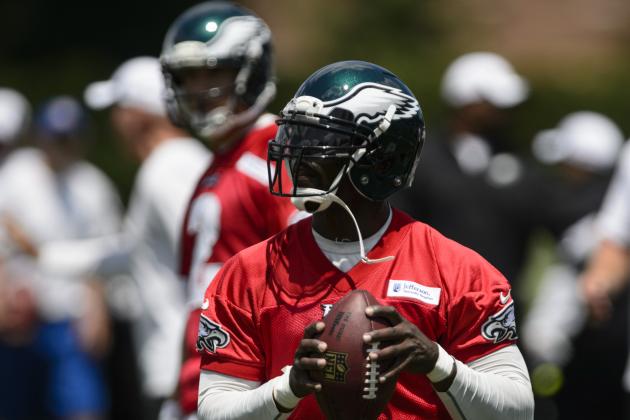 Howard Smith-USA TODAY Sports

One of the biggest training camp battles this year is the quarterback battle happening in Philadelphia. Both Michael Vick and Nick Foles have a legitimate shot at the starting job when the regular season rolls around.
While things were close between the two as early as last week, Reuben Frank of CSNPhilly.com states that Vick has begun to separate himself from Foles as of late.
Whoever gets the first-team snaps in the preseason opener against the New England Patriots likely has the clear inside track on the starting job.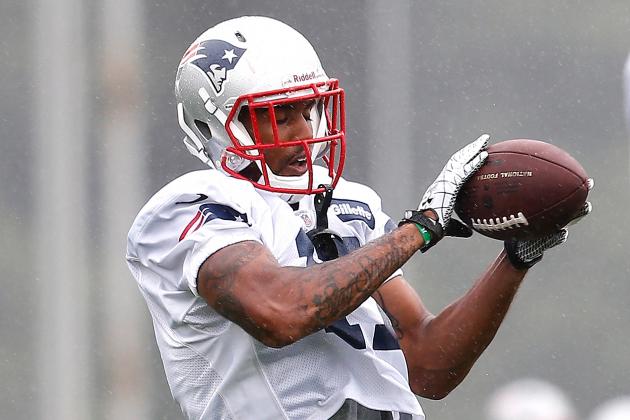 Jim Rogash/Getty Images

With the offseason losses of wide receiver Wes Welker and tight end Aaron Hernandez, New England could have some major issues with their receiving corps at the start of the season.
Outside of Michael Jenkins and the oft-injured Danny Amendola and Julian Edelman, the Patriots will be relying on a large amount of rookies to produce at wideout. So far, Aaron Dobson looks like he has a leg up on the rest of the rookies, according to Jeff Pini of the Boston Globe.
However, Dobson could see some competition from the likes of Josh Boyce and Kenbrell Thompkins. Whichever receiver makes the biggest impact against the Eagles Friday could pick up some very valuable momentum.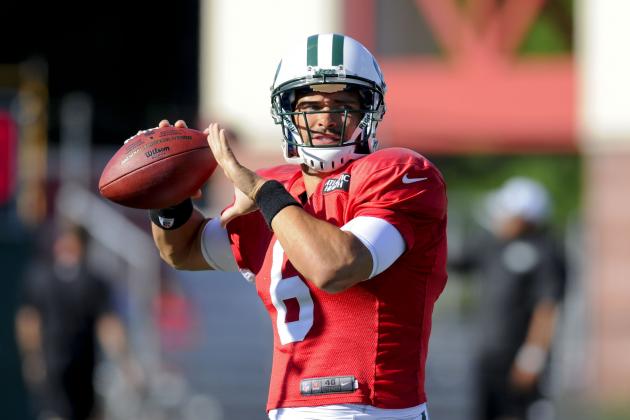 Rich Barnes-USA TODAY Sports

This is obviously one of the most talked-about training camp battles. Will Mark Sanchez or Geno Smith start for the New York Jets this year?
As of right now, it appears that Smith has a leg up on Sanchez, as Smith has been outperforming the veteran, according to Rich Cimini of ESPN NewYork.
Sanchez, however, will have a chance to regain some fans as he has been given the starting nod in the preseason opener against Detroit.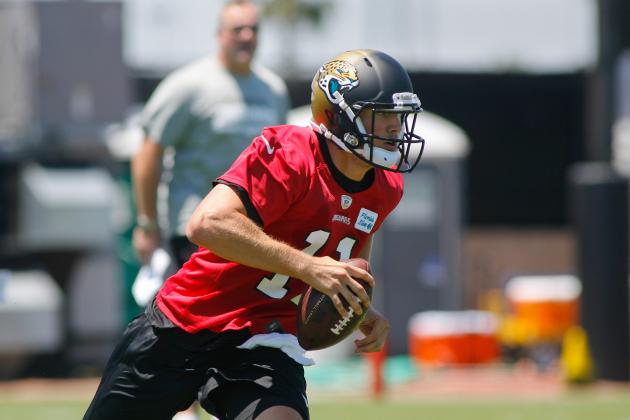 Phil Sears-USA TODAY Sports

To be honest, there are simply too many storylines going on with the Jacksonville Jaguars right now, so we are just going to run through a handful of questions that need to be answered.
How will the Jaguars use Denard Robinson on offense?
Will Chad Henne or Blaine Gabbert get a leg up in the quarterback competition?
How will the new-look defense perform in the early going?
Can Luke Joeckel and Eugene Monroe become a dominant duo at offensive tackle?
The Jaguars will either be really fun to watch or an absolute train wreck this year. Either way, it should make for entertaining television.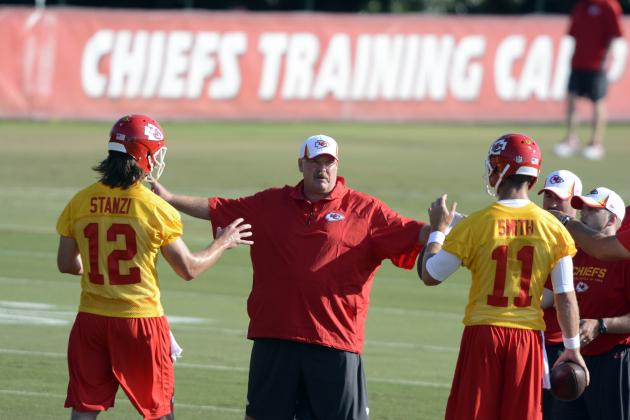 John Rieger-USA TODAY Sports

Few franchises made as many drastic changes as the Kansas City Chiefs did this offseason. With a new head coach in Andy Reid and a new quarterback in Alex Smith, the Chiefs should be a much different team this year.
It's just that no one knows how all these new pieces will fit. There is definitely the potential for this offense to be explosive. We should get a glimpse of just how explosive Kansas City can be when the Chiefs take on the New Orleans Saints in their preseason debuts.
With playmakers like Jamaal Charles and Dwayne Bowe on offense, the Chiefs could make a serious run at the playoffs. Of course, Smith could prove to be nothing more than a game-managing quarterback and struggle to successfully lead KC to the next level.
All in all, things should be interesting in Kansas City this year and it'll start on the offensive side of the ball.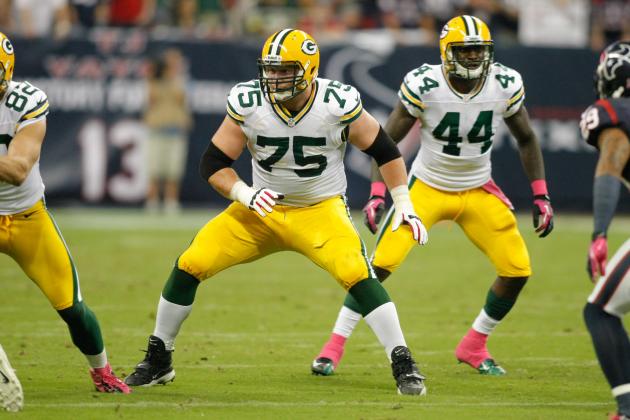 Brett Davis-USA TODAY Sports

When you have Aaron Rodgers as your quarterback, you want to do everything you can to keep him upright. However, that just got a little more difficult for the Packers due to season-ending ACL tear for offensive tackle Bryan Bulaga.
Earlier in the offseason, the Packers made the decision to move Bulaga from right tackle to left, mostly due to Marshall Newhouse ineffectiveness. Pro Football Focus (paid subscription) graded Newhouse as the No. 54 OT in the league.
Now the Packers need to figure out how to replace Bulaga. The obvious choice would be to move Newhouse back to left tackle and insert either Don Barclay, Andrew Datko or David Bakhtiari at right.
How Green Bay's makeshift offensive line performs against the Arizona Cardinals Friday will be one of the major storylines to keep an eye on.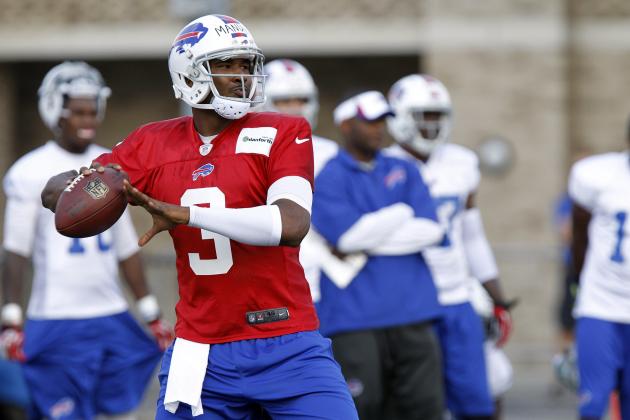 Kevin Hoffman-USA TODAY Sports

The second-biggest quarterback battle in the league is taking place in Buffalo.
Both EJ Manuel and Kevin Kolb entered training camp on equal footing. However, as training camp has progressed, Manuel has begun to separate himself in the race.
Head coach Doug Marrone has been very pleased with Manuel's development, according to Tim Graham of The Buffalo News. As long as he conducts himself well against Indianapolis on Sunday continues to improve throughout the next few weeks, he should have no problem being the starter when Week 1 of the regular season rolls around.