The 10 Most Important Players for the Carolina Panthers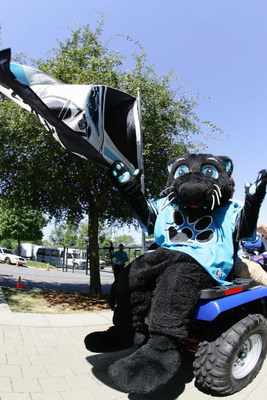 In 2008, the Carolina Panthers appeared to be a team that had all the strength, power, and speed to be a true Super Bowl contender.
However, the buzz saw that was the Super Bowl bound Arizona Cardinals exposed the Panthers as just another also ran.
In 2009, the Panthers return their core members of a team that finished 12-4 and was dominant throughout most of the season.
There are certainly questions. What is going to happen to Julius Peppers? If he leaves, can they find a player who brings both pressure on the field and great leadership in the locker room?
Can Jake Delhomme bounce back from a horrible performance in the playoffs? Can Muhsin Muhammad continue to play at a high level?
This slide show does not reveal my opinion as to whom are the top ten players on the team...just the 10 players that must excel in 2009 for the Panthers to retain their NFC South crown.
10. Jonathan Stewart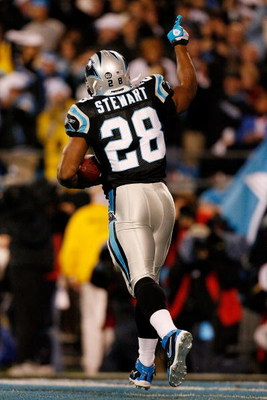 Johnathan Stewart has to replicate or exceed his rookie production in his second year as a pro.
The Panthers basically feature a two starting running back offense. Both ball carriers must be effective for the offense to run at peak efficiency.
He also has to prove he can be healthy for an entire season. He complements DeAngelo Williams perfectly.
9. Steve Smith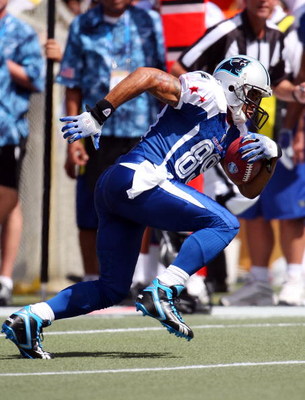 Steve Smith is number nine on the list because he is consistently and will always be a major part of the offense. However, the team is not always better when he is having a huge statistical year.
It is more important that his fellow wide receivers contribute more. Steve Smith must stay healthy and productive for Carolina to be successful.
8. Na'il Diggs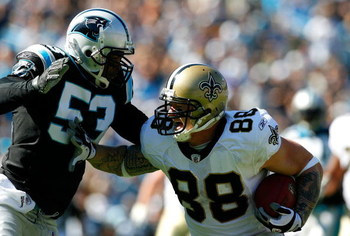 Na'il Diggs has to hold down his linebacker spot in order to call the Panthers linebacking crew one of the best in football.
Thomas Davis and Jon Beason are two great young linebackers, but Diggs has to produce to lock down the entire field.
7. Dwayne Jarrett
All right, Dwayne. This is the year. Jarrett must break out as that third receiving option.
You have all the skills necessary to be a great target. Get your mind right, and be ready to take over for Moose when he retires!
6. Jeff King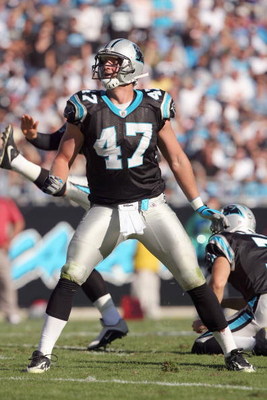 Jeff King is a solid tight end, but he has to emerge as more then just a solid blocker. He will need to receive more and take some pressure off of the wide receivers.
5. Mushin Muhammad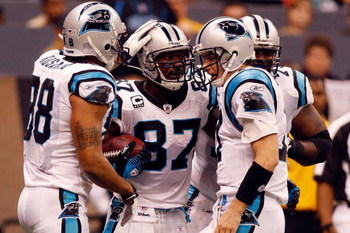 "Moose" is one of Carolina's most loved players. Forget his lost years in Chicago, he will always be considered a Panther great.
He had a tremendous season last year.
For the Panthers to win another 12 games, he has to continue his complimentary play to Steve Smith. Realistically, 800+ yards and 8 or more touchdowns should be his production.
4. DeAngelo Williams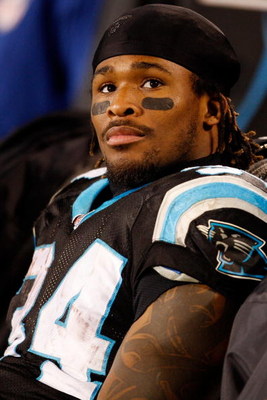 DeAngelo Williams should enter this season with a huge chip on his shoulder, after last year's pro bowl snub. The man had arguably the best season of any running back in the league last year.
De-Will will have to show that he was more then just a flash in the pan. If he can score another 20+ touchdowns, look for not only a pro-bowl berth, but a Panther team with at least 11 wins.
3. Julius Peppers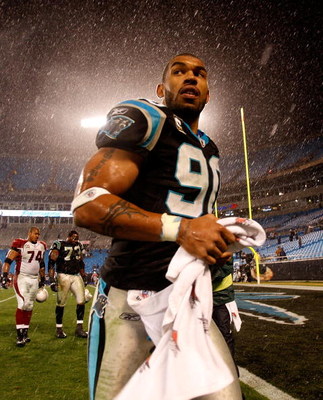 Will he or won't he return for 2009? The most frustrating story this side of Favre country (to Panthers fans anyway) is the future of all-pro defensive end Julius Peppers.
If he stays, the defense is as awesome as always.
Why don't the Panthers try him as a linebacker like he wants?
If he leaves, there is a major gap in this team, which leads us to....
2. Tyler Brayton, Casper Brinkley, Hilee Taylor, Charles Johnson, and rookie Everette Brown.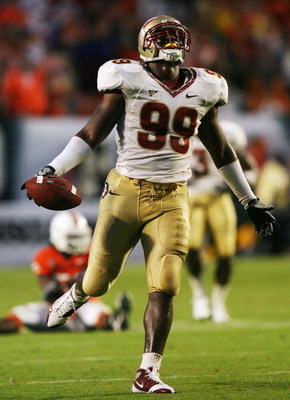 ... the number two spot. I know, I know... this is cheating.
One of these players has to step up if Julius Peppers leaves. Consider them 2a, 2b, 2c, etc.
Even if Pep doesn't leave THIS year, one of these players has to emerge as a viable successor for his apparent departure.
I truly like the two young guns. Everette Brown could be a specimen. Casper Brinkley has been on the practice team, but has plenty of potential.
1. Jake Delhomme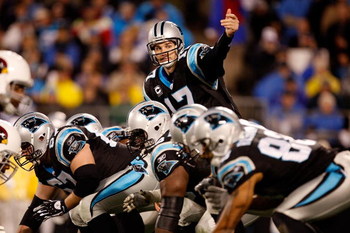 It should be no surprise as to whom the number one spot belongs to. Jake Delhomme has been critical to the Panthers, win or lose.
When Delhomme is on the field and is playing well, the Panthers win at an astonishing clip. If he gets hurt or has a bad game, well, hang up the Panthers season.
Most people gawked at the re-signing of this 36 year old quarterback. I say good call. History proves the Panthers cannot win without him now, and we have no true viable alternative.
Do not give me that Matt Moore crap.
Draft a QB in the second round (or try to trade up into the first round) next year. Groom him under Delhomme for a couple of years.
Delhomme is easily the player that controls the Panthers destiny.
Keep Reading

Carolina Panthers: Like this team?