5 Current NBA Players Who Would Make Great NBA Head Coaches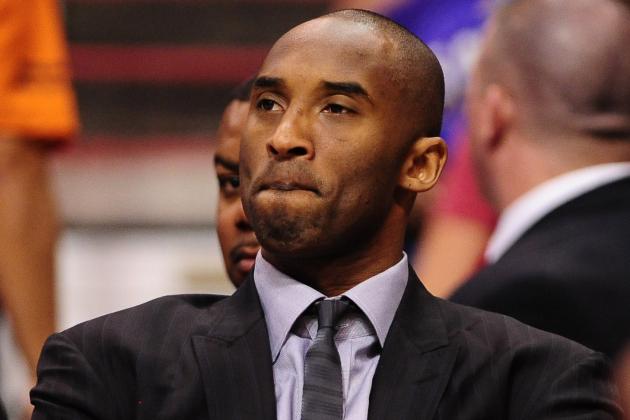 Mark J. Rebilas-USA TODAY Sports

There are hundreds of NBA players but only 30 head coaches.
The number of players who could be great coaches one day is even smaller because it takes a unique individual to succeed in both roles.
A successful player-turned-coach needs to be a vocal and humble leader who understands the game and knows how to teach the young men around him.
With that being said, several players fit that bill right now in the NBA. Here are a select few who want to win at all costs and do so in a way that would make them great head coaches in the NBA.
Begin Slideshow

»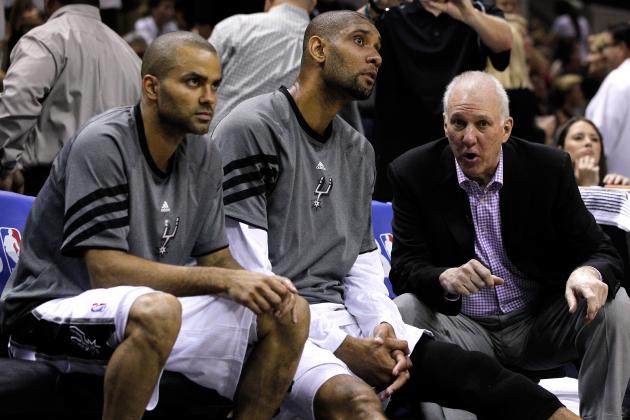 Tom Pennington/Getty Images

It might seem unfair to group two guys together, but there's no denying that Tim Duncan and Tony Parker are much better when they are together as opposed to being separate.
Not only have both of them learned from one of the greatest head coaches in the history of the NBA, Gregg Popovich, but they also are fundamentally sound players.
Parker and Duncan rely on their basketball IQ, and that would be at the foundation of their coaching careers.
They don't have the most demonstrative personalities in the world, but together they are much more appealing.
They would teach players discipline and how to play intelligence and lead by example. It would be a controlled locker room and a focused on-court product, which no one would be opposed to.
I'm confident that both Parker and Duncan could step into head coaching roles right now and be successful individually. But it would be a lot more fun to see them team up to lead an NBA franchise.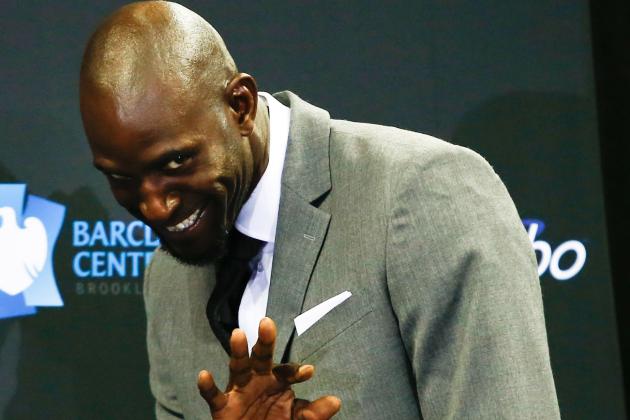 USA TODAY Sports

This one might seem like an odd pick, but just hear me out.
Kevin Garnett is one crazy mother (insert whatever word you want here). He's passionate and intense, and yes, he mutters to himself a lot more than any sane human being should.
The one thing that he does better than any one else in the NBA is what would make him one heck of a head coach. That is his ability to motivate through intensity.
He's a similar personality to the Baltimore Ravens' Ray Lewis in that he's very vocal and not afraid to speak his mind. He also comprehends the game on a cerebral level.
Some players might be scared to play for KG, but he would give every player under his leadership a confidence and intensity boost.
As Garnett's playing days come to an end, it will be interesting to see where his second career leads him. I hope it doesn't lead him away from basketball because I'd love to hear Coach Garnett at press conferences.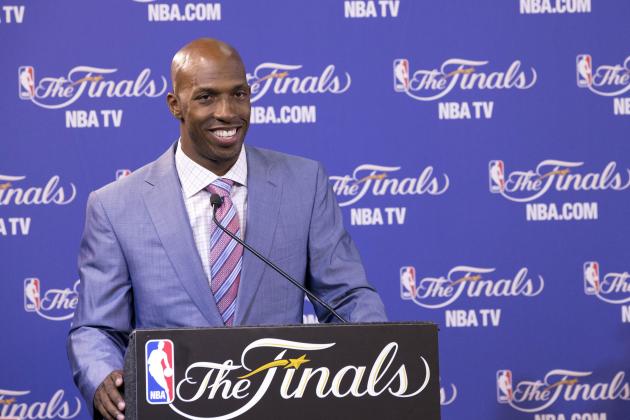 Derick E. Hingle-USA TODAY Sport

You saw this one coming, right?
Jason Kidd made the jump from player to coach in a heartbeat, and Chauncey Billups could be the next player to make that move.
As a roster addition, Billups brings backcourt production, but more importantly, he provides veteran leadership and on-court coaching for younger players.
He is an on-the-floor coach at this point in his career, which is going to make him an amazing head coach someday.
He leads by example and has an engaging personality, which is a great combination for someone tasked with leading an NBA franchise.
I wouldn't be surprised if Billups is coaching the Pistons within the next three years. Who knows, maybe he'll be a player-coach even before his playing days are over.
If there's one current NBA player who could pull that off with dignity and poise, it's Billups.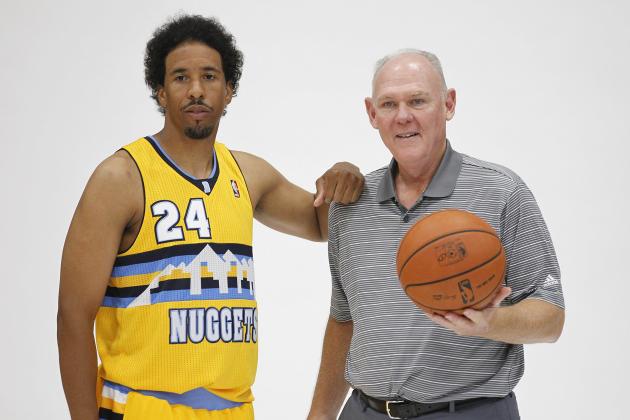 Troy Babbitt-USA TODAY Sports

We've all heard the term "court general", and it is used way too often for players not deserving of the title.
Andre Miller is the definition of a court general in that he understands the game even better than he plays it.
The one aspect of his skill set that stands above the rest is his ability to pace the game. He recognizes the importance and structure of pacing, and that is a lost art in the NBA.
In addition to his ability to pace, he is also a defensive guru in terms of leveraging his strengths to the fullest. He's not the most athletic player in the world, but he knows how to shut players down with positioning and discipline.
Similar to Mark Jackson's transition into the head coaching world, Miller would lead with a stoic focus and an adherence to the fundamentals of the game being played properly.
Learning from George Karl for the past few years helps Miller and would give him a step up on other head coaching candidates if he ever decides to be a team leader on the sidelines.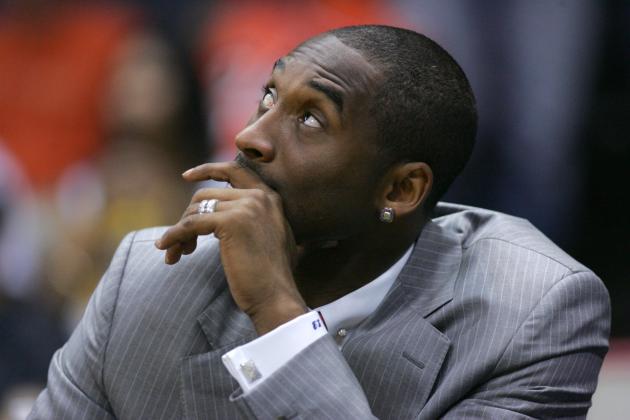 Stephen Dunn/Getty Images

Few players in the NBA want to win more than Kobe Bryant.
His competitive nature and desire to improve every facet of his game have elevated him to an elite level. That same nature and desire would be the foundation of a successful head coaching career.
Kobe understands the game at a level that most players only dream of in their sleep. He knows what it takes to be elite on both sides of the ball, and there isn't an aspect of the game that he couldn't write an award-winning educational book on—well, aside from passing, but you know what I'm saying.
The one thing that helps Kobe stand out amongst his peers is his ability to communicate. He is a master communicator, and while at times he doesn't seem like the best teammate on the floor, he knows how to get his message across to everyone wearing the same jersey.
Remember when Kobe was watching his LA Lakers from home during the playoffs and tweeting in-game adjustments that they needed to make? That's the kind of head coach he would be. He'd adjust on the fly and react to what the game was bringing him instead of relying on a fixed game plan.
Let's not forget that Kobe also learned from the best of the best, Phil Jackson.
Kobe needs to be a head coach at some point. But more importantly, the NBA needs him to be a head coach, because we would all benefit from him donning a suit and tie from October through June.