Five Smart Endings to Ziggler's Feud with Big E and AJ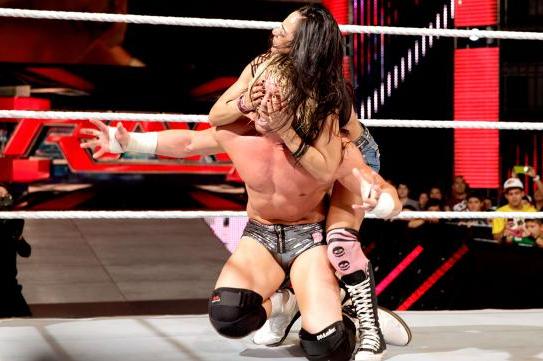 courtesy of wwe.com
Hell hath no fury like a woman scorned.
That seems to be the motto for one of the most hotly contested feuds in WWE this summer, which pits Dolph Ziggler against Big E Langston with WWE Divas champion AJ Lee in the middle.
Well, AJ is hardly in the middle. She's aligning herself with Langston and trying at every turn to get the better of Ziggler, often aiding Langston in his encounters against Ziggler.
And despite a vast difference in experience, the young powerhouse got the better of the former World Heavyweight champion this week on Raw—with a little help from a distraction caused by a battle between AJ and Kaitlyn.
The battles between Ziggler and Langston are fierce, and it seems as if more than pride is on the line when the two lock up. Ziggler needs to prove he can win without his former cohorts, while Langston is attempting to carve out a firm foothold on the WWE roster.
And for her part, AJ is not simply along for the ride. She interjects herself into nearly every scenario between her ex Ziggler and, well, whatever Langston is to her.
There are several ways this feud could end up. Here are just a few ideas.
Begin Slideshow

»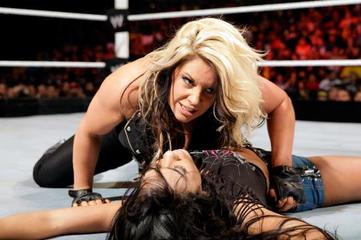 courtesy of wwe.com
The company has been dropping hints at an alliance between Ziggler and the former Divas champ, most recently when Kaitlyn inadvertently cost Ziggler a match against Langston.
Now, let's take this one step further and actually have the pair begin a relationship. It would likely be a short-lived affair, but it could be very fruitful for both competitors.
And just imagine how quickly the couple would drive the already unstable AJ off the deep end.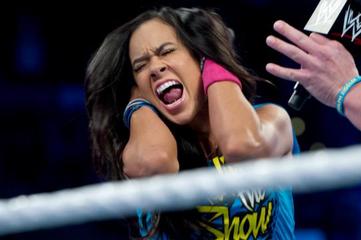 courtesy of wwe.com
AJ is nuts. There's no doubt about that.
Her craziness may have been the reason she lost Ziggler, and it may also end up being the reason Langston turns his back on her.
We've all seen what has happened to Ziggler since he spurned AJ to pursue his career. He must constantly look to see if AJ and/or Big E are coming with an imminent attack.
But just think of what could happen if Big E also tires completely of her antics.
Can AJ stand alone? Or is her codependence so strong that she will find another willing victim?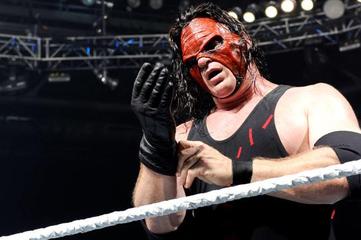 courtesy of wwe.com
Langston seems hesitant to enter into a romantic relationship with AJ. And who can blame him?
AJ seems to have a new object of her desire every few weeks.
In addition to Ziggler, CM Punk, John Cena, Daniel Bryan and Kane have all at one time felt AJ's eyes upon them.
Despite all of her crazy antics and her mid-ring tantrums, AJ has proven herself a calculating and cold individual. He ultimate goal may be to find someone new who will love her for the wild and crazy person she is.
Could we be on the cusp of both Ziggler and Langston being in her rearview mirror and the introduction of a new beau? And more importantly, will that person immediately be in the sights of the former friends as they look to exact some revenge?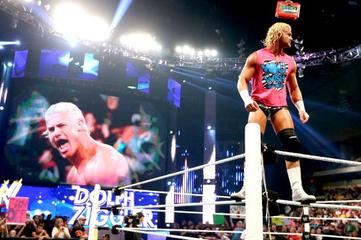 courtesy of wwe.com
Ziggler is a former World Heavyweight champion, plain and simple.
He should easily be able to fend off Langston, despite the latter's impressive size and strength.
Langston has gotten the better of Ziggler in some of their past encounters, mainly due to outside interference. But Ziggler still comes back for more.
And that tenacity will likely be one of the main weapons Ziggler will use to eventually come out on top of this feud. He can use his speed and cunning to hold off the threat of his younger opponent and walk away from this storyline with his head held high.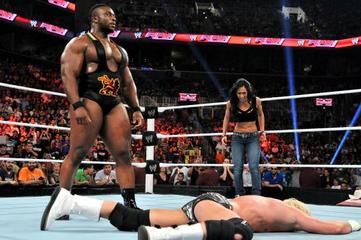 courtesy of wwe.com
Big E has looked incredibly dominant in the ring during his brief time with the company, and his feud with Ziggler has really been no different.
Sure, Ziggler is able to use his speed to try to stay out of Langston's way, but once Ziggler gets caught, his larger opponent has looked excellent in doling out the offense.
At 27, Langston is young, tough and hungry. He should be the company's dominant powerhouse at this point, easily besting a more boring Ryback and a much older Mark Henry.
In fact, should he end up on the winning end of things with Ziggler, Langston's next target could very well be Henry, who has seemingly turned face in recent weeks.
That battle of the powerhouses could end up being one of the hottest feuds for the upcoming fall months.