10 NHL Players Destined to Make the Transition to Coaching After Retirement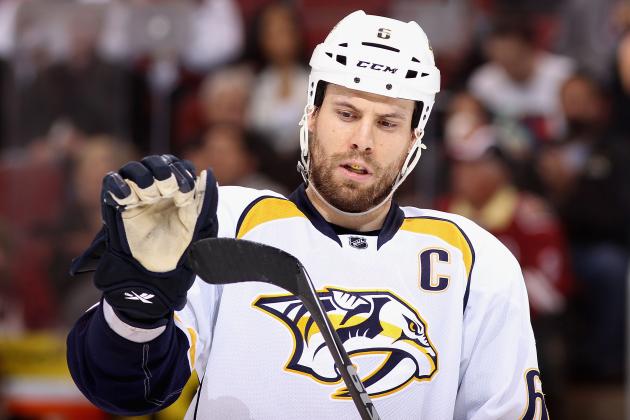 Christian Petersen/Getty Images

Patrick Roy is the newest head coach of the Colorado Avalanche, but he's hardly the first player to become a bench boss once his playing days are over. The NHL's history is littered with players-gone-coaches.
Of course, the degree of success varies widely. For evidence of that, one needn't look any father than Wayne Gretzky's tumultuous time with the Phoenix Coyotes.
If the best player in the history of the game can't translate well in a coaching gig, then who can? What makes a former player a good head coach?
There's no formula, but the success stories seem to share a few common threads.
The best coaches are those who think the game at a high level and are able to communicate their ideas clearly and concisely. While everyone has their own style, the coach needs to read the room and adjust his pitch accordingly.
Ex-captains (assistants included) and journeymen make excellent coaching options for a reason.
Understanding the various roles on the team—knowing what it's like to be demoted, to ride buses, to get benched and so on—is also a huge plus.
While it's hard to determine whether or not any of these players would have an interest in coaching, it isn't too tough to figure out who might be good at it.
Begin Slideshow

»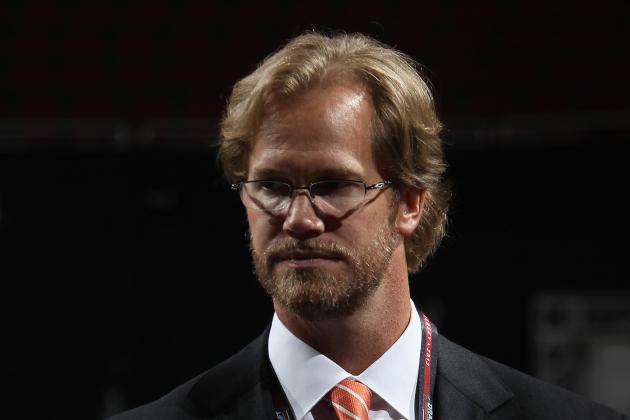 Bruce Bennett/Getty Images

Chris Pronger
Can you imagine the impact that Prongs could have on a team? He's brash, and there's no chance a player get off easy for blowing an assignment. Pronger could be a great coach in the proper environment.
Dustin Brown
Brown is the kind of guy who understands what it takes to win. He has a contagious work ethic that would be right at home on a bench.
Patrick Sharp
Another proven champion with leadership credentials, Sharp has a unique mixture of experience. He's a star-caliber player who never gets treated like one, which could lead to a better understanding of both sides of the coin.
Daniel Alfredsson
Up until a month ago, Alfredsson was likely a lock to join the front office of the Ottawa Senators upon retiring. While that may no longer be the case, he's still an outstanding leader who has seen it all in his time.
Pavel Datsyuk
He speaks better English than he lets on, but if Datsyuk ever became a head coach, it would likely be back home in Russia. Still, few people think the game better, and he's always been an underrated locker-room presence for the Detroit Red Wings.
Brian Campbell
With a Stanley Cup on the resume and a variety of ups and downs throughout his career, Campbell has been around the block enough to be a solid coach. He has a mentor role with the Florida Panthers and has produced good results with his teaching methods.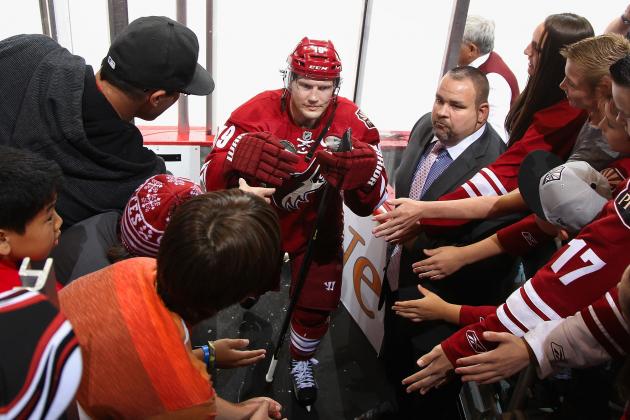 Christian Petersen/Getty Images

Shane Down has always been a coach's dream as a player. He works hard every night, is loyal, sticks up for his teammates and leaves everything out on the ice. He was given the C in 2003 and is currently the longest-serving captain in the NHL.
He expects a lot out of his teammates as a leader, and his attitude and demeanor would translate well to coaching.
While it's unknown if he has any interest in coaching, one would assume that if he does join a front office, it would be the Phoenix Coyotes. Since the (old) Winnipeg Jets moved to Phoenix, Doan is the only remaining player.
It's tough to imagine him coaching somewhere else.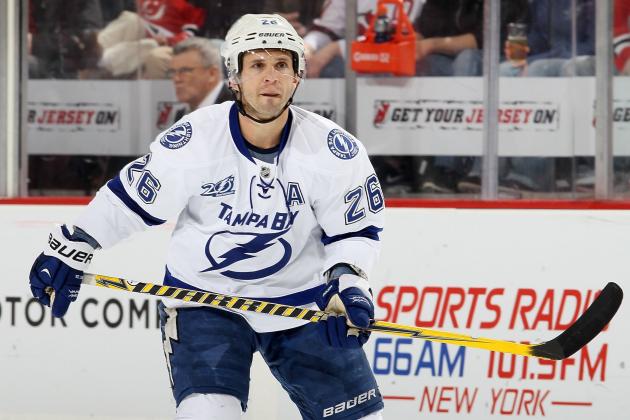 Jim McIsaac/Getty Images

One of the most beloved and well-respected players in the NHL, Martin St. Louis has a rags-to-riches story. From being unable to land a gig with the Calgary Flames to becoming a perennial top-10 point scorer, St. Louis has risen from the bottom of bottoms to the top of the pops.
In short, you'd be hard pressed to find a professional player with the audacity to quit on St. Louis as a coach.
He'd command an enormous amount of respect from behind the bench, and he seems to know when to bring the temper and when to be a calming influence—an invaluable trait for any successful coach.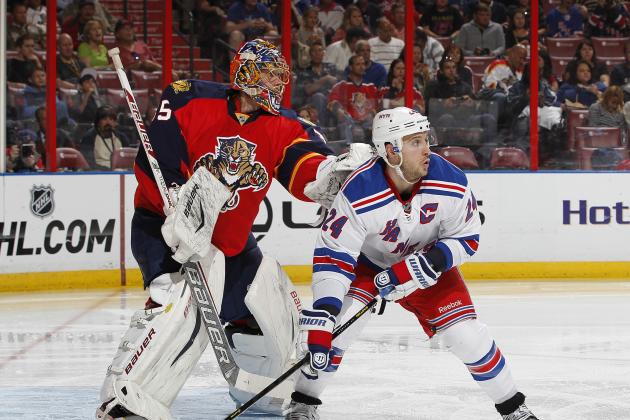 Joel Auerbach/Getty Images

Good luck looking at Ryan Callahan and telling him, "I'm a star player, I don't block shots."
While some NHL fans tire of hearing about all the intangibles that the captain of the New York Rangers brings every night, there's no denying that he's willing to do anything to win. Whether it's blocking a slap shot, diving at the puck to clear the zone or scoring a big-time goal, Callahan does it all.
He doesn't do it quietly either. Everyone knows what the guy does on a nightly basis, and reputation matters a lot when transitioning from playing to coaching. The players who are going to war for a coach can't be able to look back at old tape and say, "Well, you didn't do that when you were a player."
Callahan would have no such issues.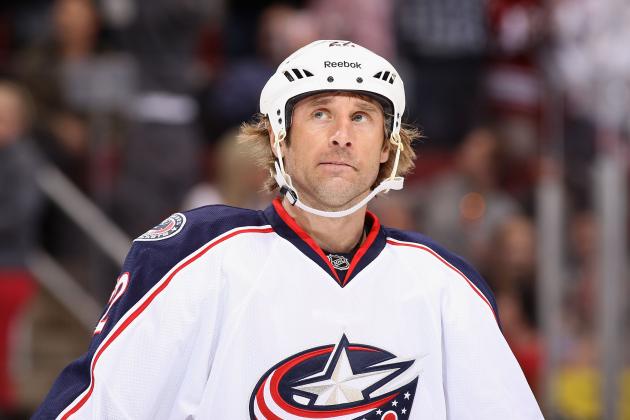 Christian Petersen/Getty Images

No one in the NHL has posted more points in a less flashy fashion than Vaclav Prospal. According to HockeyDB.com, the journeyman forward has played in 1,108 games while quietly posting 765 points.
He's done all this after battling for a shot at the NHL level through four years in the AHL. After being drafted by the Philadelphia Flyers in 1993 in the third round, Prospal rode buses and worked his tail off to earn a shot in the pros.
He's been everything from a go-to guy (Tampa Bay Lightning, 2005-06) to a veteran leader (2011 through 2013 with the Columbus Blue Jackets). He understands every facet of a team's system, from the first line at the NHL level all the way down to the scratches in the A.
Prospal has played on eight different teams—returning to both the Lightning and Flyers for a second stint as well—and would bring plenty of experience to any coaching position.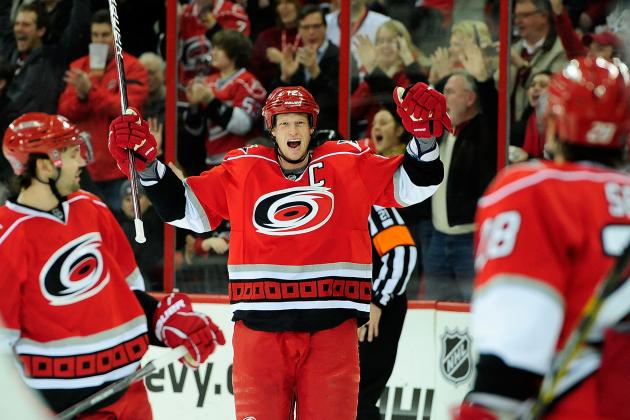 Grant Halverson/Getty Images

Some guys just have the look and feel of a future coach and Eric Staal is one of them. He grew up in a household that was obsessed with hockey, and his family has produced four NHL-caliber players. He understands all the little things that add up to being a successful player and could use that knowledge as a coach.
While it seems like he's always been a star at the NHL level, Staal was actually sent back to the AHL for a season after his rookie year in 2003-04. Like Prospal, he rode the buses and paid the dues, understanding what it's like to be someone just struggling for a cup of coffee in the NHL.
The Stanley Cup is on his resume, and Staal has always thought the game at a high level. He's been the captain of the Carolina Hurricanes since 2010, showing that he has the leadership needed to lead a team from the bench.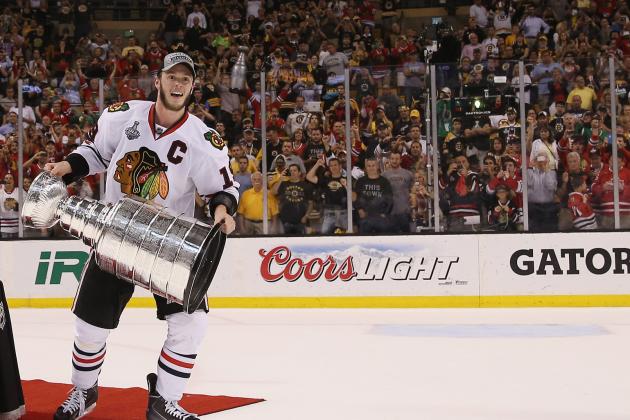 Bruce Bennett/Getty Images

There's a version of reality somewhere that saw Jonathan Toews grow up to be a coach outright. His demeanour screams "head coach," and he's done nothing but win at every level.
He's now a two-time Stanley Cup champion, and it could be argued that his best hockey is in front of him at this point. He is only 25 and has a ton of game left in his legs. Once it's all said and done, he could go down as one of the best Chicago Blackhawks ever.
When he retires, he will surely be considered for a front office or coaching. Toews thinks the game at a remarkably high level and has the work ethic needed to show good players how to be great.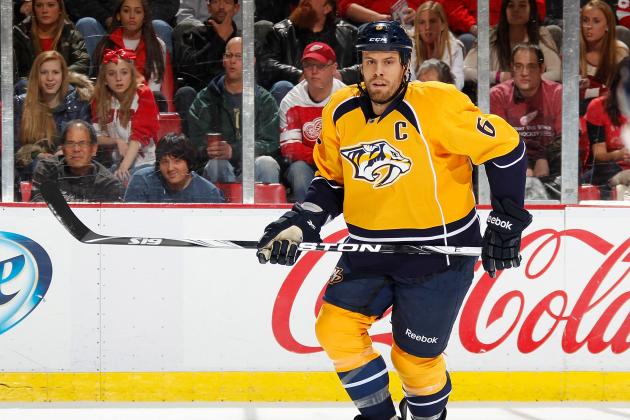 Gregory Shamus/Getty Images

Shea Weber could run for mayor of Nashville after his career is over. He's an overwhelmingly popular player and for good reason. No one takes to the position of defenseman more naturally. He is one of the best blueliners in the NHL.
His brain is on another level than a lot of other guys, and he's able to anticipate problems before they appear.
Weber is also a longtime captain who understands the implications of the financial side of the game. The NHL is a business, and Weber gets that and has lived through it. He also understands that it's a results-oriented business, and these are messages that would be valuable as a coach.
And let's be honest, what 22-year-old prima donna is going to say no to a 45-year-old Weber? He'll get flattened.
Jim Rogash/Getty Images

Another defenseman with a high hockey IQ, Duncan Keith has been one of the best blueliners in the business since he made his debut in 2005-06. Like so many other players to make this list, he cut his teeth in the minors for a few years before making his impact at the NHL level.
That's important because it's easy to lack proper understanding of the ins and outs of the game as a whole when you live the life of a pampered, first-class star from Day 1.
Keith didn't live that life, and he had to battle for a spot on the Chicago Blackhawks as a young player. He has won two Stanley Cups as the anchor on the blue line and knows what it takes to win every night. If winning is contagious, Keith is about as sick as they come.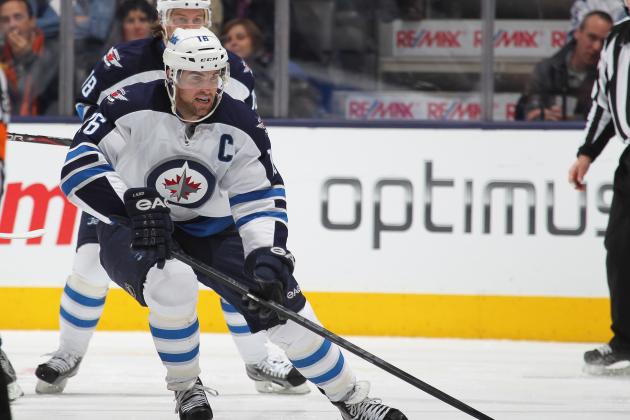 Claus Andersen/Getty Images

One-part star and two-parts warrior, Andrew Ladd is a captain whom other players trust as a leader heading into battle. He's handled the pressure that comes with being captain of the Winnipeg Jets with ease and has arguably been their best player since arriving from Atlanta.
He's less celebrated than Ryan Callahan, but Ladd is the same kind of player. He can hit, block shots and score goals, supplying whatever his team needs to win.
Ladd also knows how to speak his mind without going over the top. He doesn't put up with shenanigans on the ice either and will drop the gloves when a customer like Sean Avery comes knocking.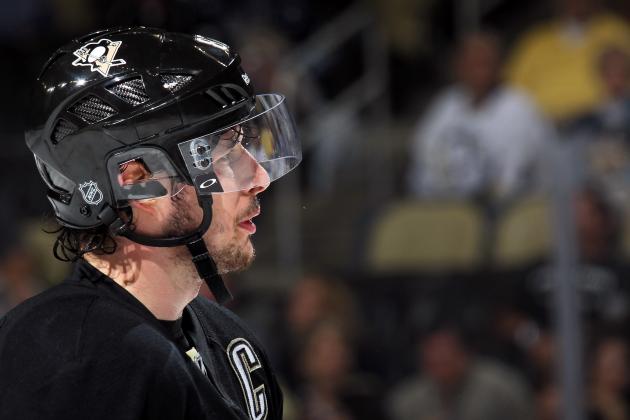 Bruce Bennett/Getty Images

Believe it or not, this was a tough call.
Star players who have been treated as such since their mid-teens don't usually make good coaches. They don't have enough awareness of what goes into fighting from underneath and making it from the minors to the NHL.
But it's too hard to ignore Sidney Crosby's work ethic.
He'll likely be skating the same number of laps and taking the same amount of reps well into his 50s. He's a freak about conditioning, never randomly appears out in bars and has done nothing but win in every situation.
If Crosby wants a coaching job after his playing days are over and No. 87 is hanging from the rafters in Pittsburgh, it's likely that someone would give him a shot. He's too smart and works too hard to not find at least a bit of success as a bench boss.