Ranking the Pro Football Hall of Fame's Biggest Snubs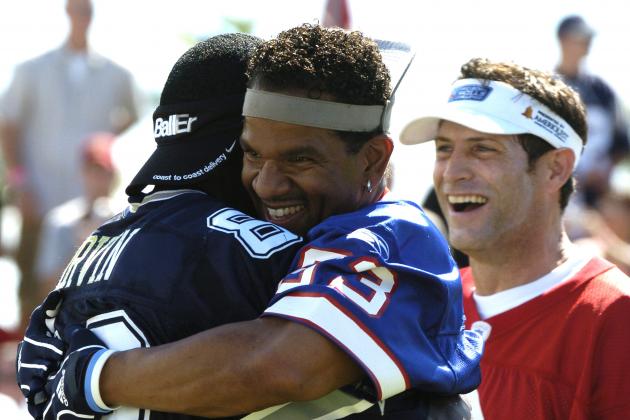 A. Messerschmidt/Getty Images

The Pro Football Hall of Fame will be enshrining its 2013 class this weekend. Another way to look at it is the Hall is rubbing it in the faces of those it has snubbed.
There is no doubt Larry Allen, Cris Carter, Jonathan Odgen, Bill Parcells, Dave Robinson, Warren Sapp and Curly Culp all deserve this honor, but there is an ever-growing list of football figures who have yet to have their names called by the Hall.
Who are the 15 biggest Hall of Fame snubs as of today? Click through to find out.
Statistics courtesy of Pro Football Reference.
Begin Slideshow

»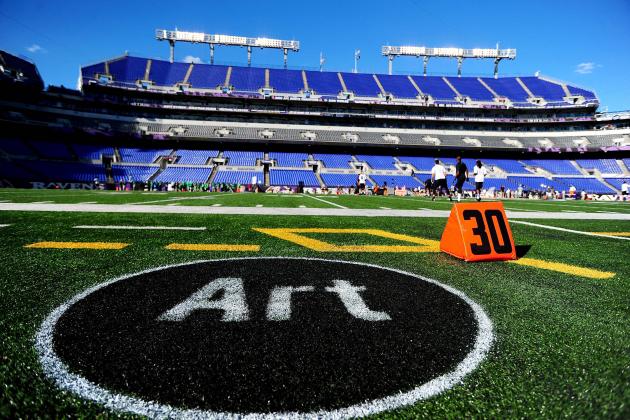 Evan Habeeb-USA TODAY Sports

He was the most hated man in Cleveland before LeBron's "Decision," but he was beloved by Baltimore just the same.
Art Modell might have pulled a fast one on Browns fans, moving his team in the dead of night. Ripping a storied franchise out from under the Dawg Pound made him Public Enemy No. 1 in northeast Ohio, but he brought immediate success to the city of Baltimore.
His mid-night move might be dooming him in the eyes of the voters despite the fact there are four owners in the Hall who moved their teams—Al Davis, Dan Reeves, Lamar Hunt and George Preston.
As Rich Eisen might say, punters are people, too.
There are no punters in the Hall of Fame, a fact that should have been rectified long ago with Ray Guy's enshrinement. Current Raiders' punter Chris Kluwe has had some strong words for those who would deny Guy his due:
This is a player who brought the concept of hangtime to the NFL, a stat that today's special teams coaches absolutely cannot do without. This is a player who pinned opposing offenses back inside their 20-yard line instead of simply booting a touchback, winning the battle of field position before anyone realized there was even a fight. This is a player who revolutionized his corner of the sport just as much as the coaches and owners in the Hall of Fame changed theirs. And you're saying, in effect, that he's "just a kicker"?
The three-time All-Pro has been nominated and snubbed seven times for the Hall of Fame. Is it so much to ask for the Hall to induct a punter?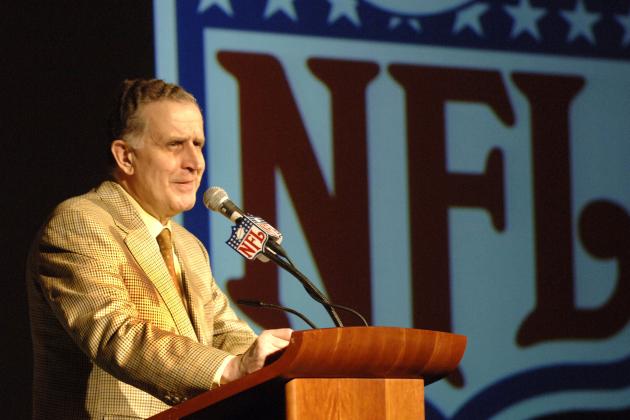 A. Messerschmidt/Getty Images

Sports commissioners are polarizing. No matter what accomplishments they oversee, there are always armies of detractors. But Paul Tagliabue deserves to be in the Pro Football Hall of Fame.
Tagliabue brought about the salary cap, which is why the NFL is so competitive today. He guided the NFL to unprecedented heights, including the establishment of the NFL Network.
He undid some of the damage Art Modell did to Cleveland and Bud Adams did to Houston. He was, perhaps, the greatest commissioner of the league this side of Pete Rozelle.
He should be in the Hall of Fame.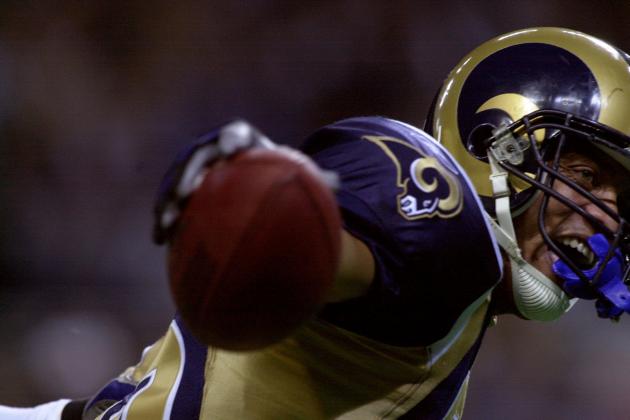 Jonathan Daniel/Getty Images

If it wasn't for Deion Sanders, Aeneas Williams might be a bigger household name. He came into the league two years after Sanders, but he was arguably the better defender.
It's not hard to see this statistically:
| | | | | | | | | | | | |
| --- | --- | --- | --- | --- | --- | --- | --- | --- | --- | --- | --- |
| Year | G | Int | Yds | TD | PD | FF | FR | Yds | TD | Tkl | Ast |
| Williams | 211 | 55 | 807 | 9 | 28 | 8 | 23 | 268 | 3 | 677 | 117 |
| Sanders | 188 | 53 | 1331 | 9 | 10 | 10 | 13 | 15 | 1 | 492 | 20 |
The turnover and touchdown numbers are comparable, but Williams had far more passes defensed. He also didn't mind tackling as much.
Williams might not have had all those special teams highlights and statistics, which is probably why he hasn't made the Hall of Fame, yet. He is a three-time All-Pro and eight-time Pro Bowl selection.
Unfortunately for him, he was traded to the Rams the year after they won the Super Bowl.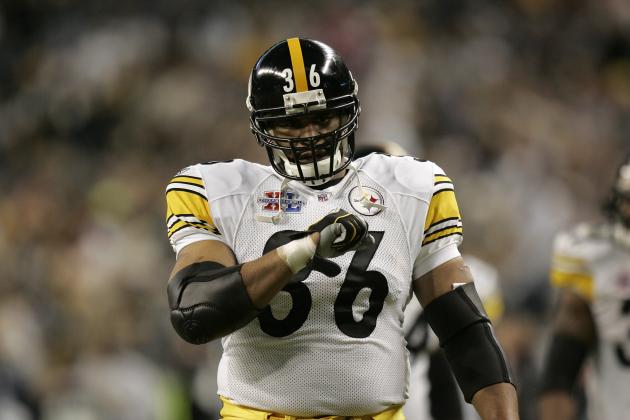 Mike Ehrmann/Getty Images

Does Jerome Bettis deserve a Hall of Fame nomination? Why not?
The former Steelers bruiser never led the league in anything except rushing attempts in 1997. Yet he comes in sixth in all-time rushing yardage. He also stands at 10th in rushing touchdowns.
Bettis was instrumental in Pittsburgh's smashmouth style of football through the '90s and early years of the last decade. The two-time All-Pro finally got a ring at the end of his career, though Willie Parker was more important at running back that season.
The Bus hasn't had a chance to roll into Canton, but voters should come around soon enough.
John Madden is in the Hall of Fame, his coaching prowess having led the Raiders to the playoffs in eight of the 10 years he coached the Raiders. He won Super Bowl XI after missing out several times before then.
But did you know his successor won more championships?
Tom Flores, Oakland's first quarterback in franchise history, took over for Madden in 1979 and won the Super Bowl the following year. He won it again three years later.
Flores didn't make the playoffs as often as Madden did, but he won 97 games to Madden's 103. He did not go on to become a broadcasting icon, but he is a Bay Area celebrity.
Miami's offensive line in the 1970s was legendary.
Jim Langer, Larry Little and Dwight Stephenson have all been enshrined in the Pro Football Hall of Fame, but Bob Kuechenberg has been left out in the cold.
It's no wonder Larry Csonka and that perfect Dolphins squad were so good. So what if that would make four Dolphins offensive linemen in the Hall? Kuechenberg played guard, but he was one of the best ones ever to play the game.
Without Cris Carter to complain about the bias against receivers getting in the Hall, who will we complain about?
How about Andre Reed, the Bills legend who helped the team get to three straight Super Bowls? He has been up for induction six times, but he has been foiled each time.
It might be that he was only able to crack 1,000 yards four times in his career, but there is no doubt Reed was one of the best receivers of his era.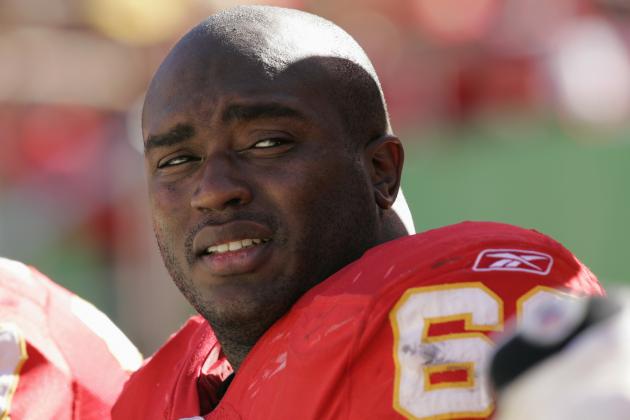 Brian Bahr/Getty Images

What do you call a nine-time All-Pro and 12-time Pro Bowler who helped grade the road for the likes of Marcus Allen, Priest Holmes and—for the few productive seasons he had—Larry Johnson?
Will Shields was the best offensive guard of his generation. But because we have such a backlog of players waiting to get in, guys like him take a back seat.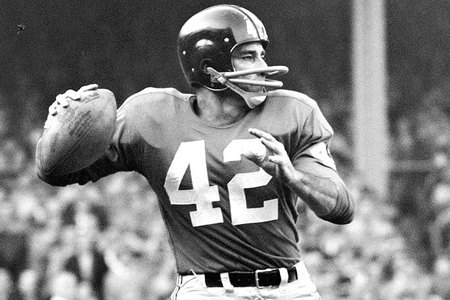 Robert Riger/Getty Images
One of these players is in the Hall of Fame:
| | | | | | | | | | | |
| --- | --- | --- | --- | --- | --- | --- | --- | --- | --- | --- |
| Player | Record | Cmp | Att | Comp % | Yds | TD | Int | Y/A | Rating | Championships |
| QB A | 62-63-4 | 1886 | 3762 | 50.1 | 27663 | 173 | 220 | 7.4 | 65.5 | 1 |
| QB B | 58-31-1 | 1418 | 2833 | 50.1 | 19488 | 173 | 167 | 6.9 | 68.2 | 1 |
Player A is none other than "Broadway" Joe Namath, who made it into the Hall despite throwing more interceptions than touchdowns and owning a losing record. Player B is Charley Conerly, whose career ended four years before Namath's started.
In other words, Namath played in a much more pass-friendly era and Conerly was still the better quarterback.
Conerly's career was far less publicized because he played before the Super Bowl era and he didn't wear fur coats, but he took part in the game that many credit for the NFL's booming popularity in the 1960s. He was on the losing side of the Greatest Game Ever Played, an overtime contest between the Colts and Giants that captivated a national television audience.
Heck, he was even the Marlboro man at one point. It's time to get him enshrined.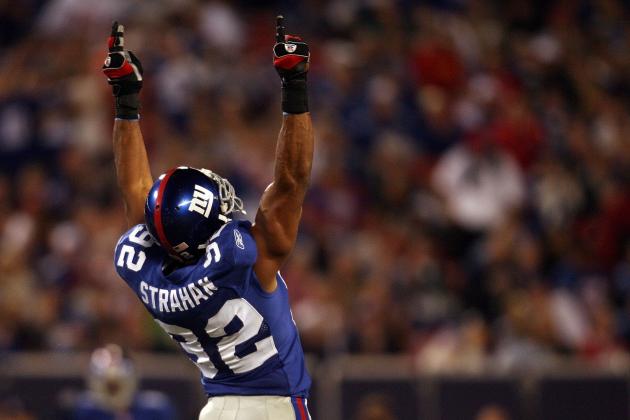 Nick Laham/Getty Images

He might be co-hosting a morning show with a petite former soap opera star, but that doesn't mean Michael Strahan wasn't a force on the gridiron during his heyday.
Strahan was the premiere pass-rusher of his era—at least the second half of it—taking the mantle from Bruce Smith and Reggie White and running at quarterbacks with it until he retired in 2007. He finished with 141.5 sacks and the single-season sack record, though it is a bit fraudulent considering Brett Favre literally sat down so Strahan could break the record.
The former Giant was a four-time All-Pro in his career and helped the Giants win that improbable Super Bowl against the mighty Patriots.
His snub level isn't as high as some others simply because he is only two years into his eligibility. But he certainly deserves to get in.
Riddle me this: how can the inventor of the "Air Coryell" concept be denied entry into the Pro Football Hall of Fame?
Coryell brought a high-flying passing attack to San Diego. Dubbed "Air Coryell," the innovative offense revolutionized the way teams played that side of the ball. He turned pre-snap motion into an art, and the passing game is what it is today because of Coryell.
The late former coach is the reason Dan Fouts is in the Hall, and the former Chargers quarterback knows it. Joe Gibbs and John Madden both credit Coryell with their Hall of Fame nods. So what if he never won a Super Bowl?
That Coryell is not in the Hall already is a travesty.
When Dave Robinson was elected to this year's Hall of Fame class, Jerry Kramer's chances to get in flatlined.
After all, how many Vince Lombardi-era Packers can squeeze into Canton? Robinson makes 12, and Kramer would be the fourth offensive lineman. But he is just as deserving.
The five-time All-Pro was an important part of the famed "Packer Sweep." Like Bob Kuechenberg, he is stymied by the fact he played offensive guard. But guards are people, too.
Charles Haley won five Super Bowls. He is the only one who can boast such a feat.
The fierce pass-rusher was a five-time Pro Bowler and was voted first-team All-Pro twice. He has 100.5 sacks to his credit—a bit light for a pass-rusher seeking entry into the Hall, but nothing to sneeze at.
Haley was a key contributor to those 49ers and Cowboys championship teams. In the end, how can the Hall deny the man with the most championships entry?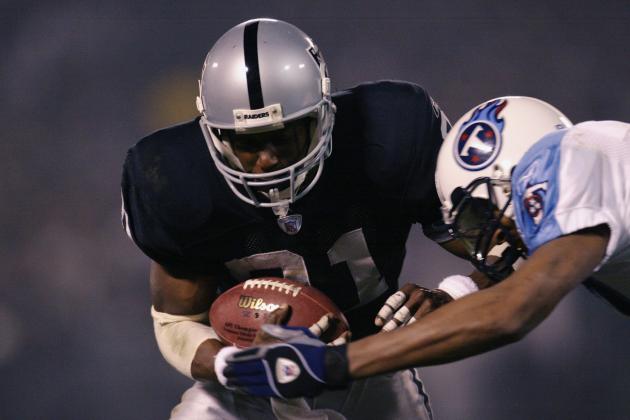 Brian Bahr/Getty Images

What might have Tim Brown accomplished if he ever played with a great quarterback?
Rich Gannon was as close as he got, but he was only great for a few seasons in Oakland. Jeff George might have had the best arm, but he was only there for one season. Brown led the league in receptions once—he caught 104 passes in 1997—and his quarterback was someone named Donald Hollas.
Despite the general mediocrity around him for much of his career, Brown caught 1,094 passes for 14,934 yards and 100 touchdowns. He sits in the top 10 all-time in all those categories.
There isn't much more Brown could have done to state his case during his career.