UFC 163: Who's on the Hot Seat Heading into Aldo vs. Korean Zombie Fight Card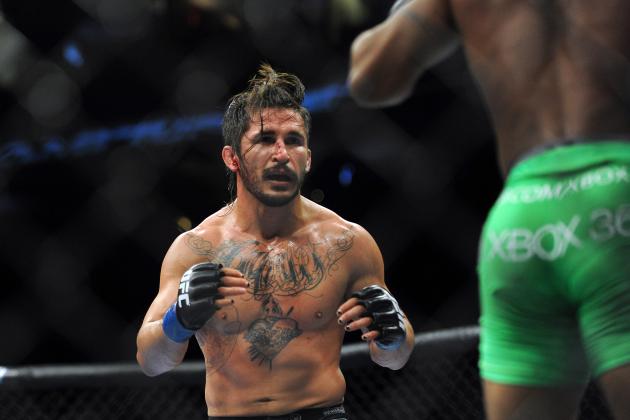 Steve Mitchell-USA TODAY Sports

No UFC fighter walks toward the cage feeling absolutely no pressure. Some may pay lip service to that idea, but they're lying to themselves; there's always pressure.
When the UFC heads to Brazil to present UFC 163 on August 3, 24 fighters will feel varying degrees of pressure.
Who will be under the most weight on their shoulders at the HSBC Arena? Read on to find out.
Begin Slideshow

»
Gary A. Vasquez-USA TODAY Sports

Rani Yahya seems to be getting the, "yeah, we know you've been around a while, but we expect a little more from you" treatment from the UFC heading into UFC 163. How else can you explain a fighter with 11 UFC/WEC fights landing on the Facebook portion of the preliminary card?
The UFC obviously yearns for the days of yesteryear from the 28-year-old Yahya. Specifically, the span was between November 2008 and August 2009, when Yahya ran off three consecutive first-round "Submission of the Night" victories.
I don't think Yahya's job is on the line in Brazil, but I do think anything short of a victory that leaves people talking in the days following the fight, will be disappointing in the eyes of his employers.
Yahya needs to impress or find himself stuck fighting on the pre-dinner time portion of future events.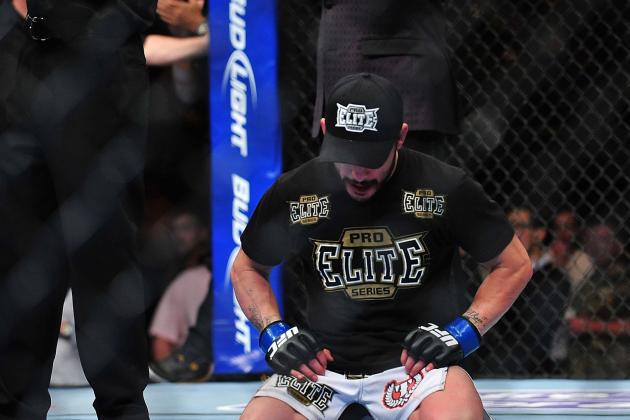 Gary A. Vasquez-USA TODAY Sports

Ian McCall joined the UFC as one of the four fighters that was handpicked to compete for the inaugural UFC flyweight title. At the time he signed with the promotion, he was 11-2 and the reigning Tachi Palace flyweight champion.
Today, his record is 11-4-1.
McCall, speaking to Knockout Radio (via MMAWeekly.com) recently acknowledged that he has fallen short of expectations since joining the UFC, "You know, I've kind of blown my UFC career so far."
When McCall steps into the Octagon in Brazil, he feels that he will be a different person, "I can be a head case, and that really has been what's gotten me down in the past, but I took personal steps in my personal life, new relationships, new whatever it may be to just change for the better. I really am just happier and in a much better place than I can really ever remember, which is nice."
McCall is a popular fighter, with a very marketable style and personality. He's someone whom the UFC could use to sell the flyweight division. In order for them to do that, McCall is going to need to justify his No. 3 ranking in the division with some wins.
If that better place McCall speaks about does not translate to a win, McCall may have to look for answers outside the UFC.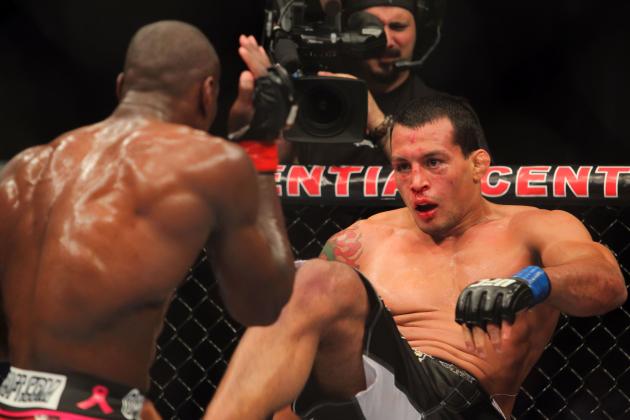 Brad Penner-USA TODAY Sports

Vinny Magalhaes' first run with the UFC lasted two fights, both losses. If he loses to Anthony Perosh at UFC 163, his current run with the UFC will end at three fights, two losses and one victory.
At least according to the thinking of Magalhaes.
Magalhaes, a former jiu-jitsu world champion, recently told Fight! Magazine, "If I lose this fight I deserve to be cut." It's pretty rare to hear a fighter talk like that, but it shows that Magalhaes is fully aware of his situation and not trying to delude himself.
I would suspect that Magalhaes is correct; he will most likely be released if he loses to Perosh; an overall record of 1-4 just won't cut it in the UFC.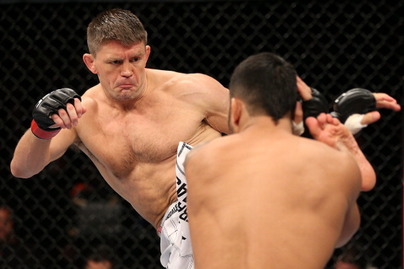 Josh Hedges UFC / Zuffa LLC via Getty Images
There will be a great deal at stake during the Thales Leites versus Tom Watson bout. Leites, will be fighting to show that he belongs back in the UFC, while Watson will be looking to show that he deserves to be matched up against a top-10 opponent in his next outing.
Leites was released from the UFC in 2009 after dropping consecutive fights to Anderson Silva and Alessio Sakara. He has gone 6-1 since then and will get a second chance with the promotion at UFC 163.
Watson has recently been beating his own drum, declaring himself to Fight! Magazine, "I believe I am the most exciting fighter in MMA."
So, right there, we see that Watson is pretty confident in his style of fighting. And that's nice, but we've heard talk like that before. It's up to Watson to convince more than himself that those words ring true.
Brad Penner-USA TODAY Sports

If you want to talk big tests, then you have to talk Lyoto Machida versus Phil Davis.
It seems as if Machida has been sitting at the top of the light heavyweight division waiting for a promised title shot for quite some time. A win over Phil Davis at UFC 163 won't guarantee that shot for the former UFC champion, something Machida learned when he defeated Dan Henderson at UFC 157, but it will make it increasingly difficult for the UFC to deny him.
Davis is in a different boat. If he wins, he keeps his name in the conversation as a top-10 fighter in the division. If he loses, he drops down to the second tier of fighters, the divisional gatekeepers. That's not a terrible place to be, but at 28, Davis still has some good years ahead of him; he wants to be a contender.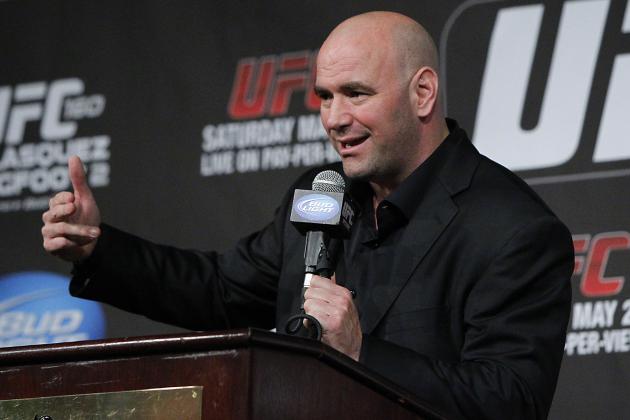 Gary A. Vasquez-USA TODAY Sports

This is the one that will be most interesting. The UFC has a pretty full dance card over the next few months, and of all the announced pay-per-view cards, UFC 163 probably features the least appealing card, at least on paper. Outside of the top two fights, there are few contests that fans outside of Brazil would categorize as must-see fights.
After UFC 163, the promotion will take a break for two weeks, but will come back to finish off the month of August very strong. The end-of-month offerings from the promotion include two Fox Sports 1 cards and another pay-per-view card.
I wouldn't be surprised to see UFC 163 put up some pretty lackluster buy numbers.
I know, I know, you're going to trot out the old line about s**tting on a card before it takes place, but I didn't say I wasn't going to buy it. I am, but will you?