5 Most Underrated Dallas Mavericks in the Dirk Nowitzki Era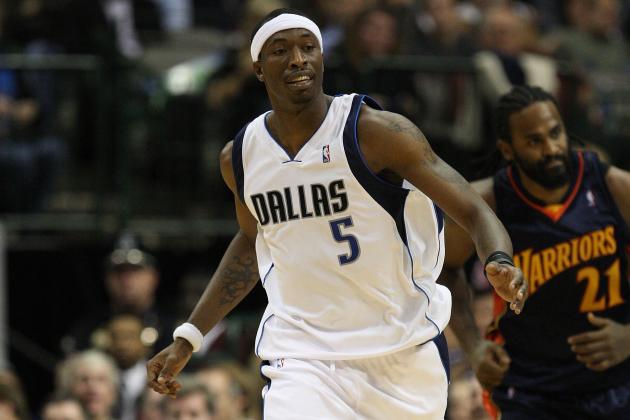 Ronald Martinez/Getty Images

When he decides to retire from the game, Dirk Nowitzki will without a doubt go down as one of the greatest players of all time, and will find himself in the Basketball Hall of Fame.
Dirk is nearly unguardable because of his 7'0'' frame and lethal shooting touch, and he revolutionized the way big men play the game at the NBA level.
Still, with all the games Dallas has won in his 15 seasons as a Mav, Nowitzki certainly has had some help along the way. Among the great players to play alongside Nowitzki have been Jason Kidd, Steve Nash, Jason Terry and Michael Finley, but none of those players will make this list.
This list is instead reserved for those Mavericks who flew under the radar for whatever reason during the Nowitzki era in Dallas.
The reason the Mavericks managed their impressive 12-year playoff appearance streak (which was snapped this season) was because Dallas usually put together a complete team that complemented Nowitzki. However, these players didn't quite get the credit they deserved for helping the team win during their stints with the Mavs.
Author's Note: This will be my last article as an NBA Featured Columnist. I want to extend my gratitude to the Mavs fans who take time to read and comment on my articles every week. Thank you for your support.
Begin Slideshow

»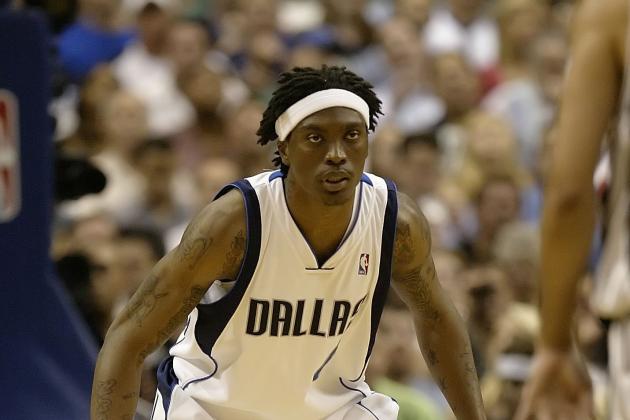 Ronald Martinez/Getty Images

Because Marquis Daniels' play has stagnated in recent seasons as a member of the Milwaukee Bucks and Boston Celtics, people tend to forget just how good of a player he once was.
Daniels signed with the Mavericks as an undrafted free agent out of Auburn in 2002. He went on to make the team his rookie season and play three productive years with Dallas during the mid-2000s.
In the 2005-2006 campaign, a year which saw the Mavericks make the NBA finals, Daniels was a double-digit scorer at 10.2 points per game, to go along with respectable assist and rebound numbers.
Also valuable were Daniels defensive capabilities. Especially on a team in need of standout defenders, Daniels often was used to guard some of the NBA's elite wing players.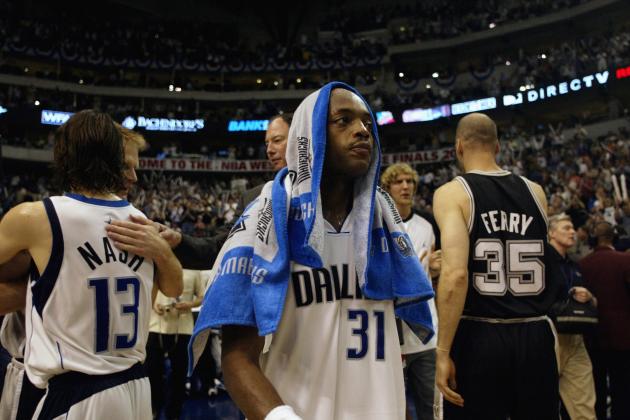 Ronald Martinez/Getty Images

Despite playing only one-and-a-half seasons with the Dallas Mavericks, Nick Van Exel was still a valuable part of two Maverick teams that had success in the playoffs during the Nowitzki era.
After being acquired from the Denver Nuggets during the 2001-2002 season, Van Exel averaged over 13 points in 27 games coming off Dallas' bench that season. The following season, his first full campaign in Dallas, he put up 12.5 points and 4.3 assists.
It was in the playoffs, however, that Van Exel made his biggest mark.
In the 2002-2003 season the Mavericks went all the way to the Western Conference Finals, and they would not have been able to do so without the efforts of Van Exel.
The veteran guard averaged 19.5 PPG and was solidly the number-two option behind Nowitzki. Van Exel's scoring ability and timely three-point shots allowed Dallas to dispose of the Portland Trail Blazers and Sacramento Kings in two grueling seven-game series, while also pushing the San Antonio Spurs to six games in the conference finals.
Ronald Martinez/Getty Images

When talking about the 2011 Dallas Mavericks, the only team in franchise history to win an NBA championship, much of the credit is given (deservedly so) to Nowitzki, as well as his supporting cast for that year, Jason Kidd, Jason Terry and Tyson Chandler.
Still, one player who is far too often left out of the conversation is Shawn Marion, who has been a very fine player during his entire tenure with the Mavericks.
Marion's stats may not always tell the whole picture (although his rebounding numbers have always been stellar), and a quick glance at his scoring average will show that, as a scorer, he has fallen off significantly from his prime with the Phoenix Suns.
However, Marion's impact goes far beyond just numbers. He has proven during his time with the Mavs that he is still one of the best defenders in the NBA, as well as being a terrific rebounder, crafty scorer and great locker-room presence.
Marion uses his length, athleticism and veteran instincts to keep a player he's guarding in front him, and his defense against LeBron James and Dwyane Wade in the 2011 Finals was critical in the Mavericks securing that elusive first NBA title.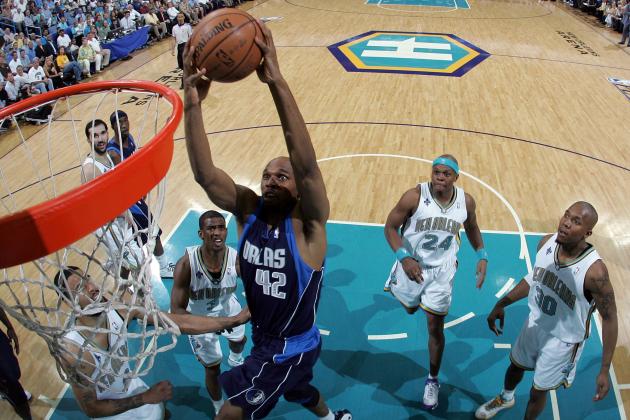 Chris Graythen/Getty Images

Even die-hard Mavericks fans may too often forget that Jerry Stackhouse played for the Mavericks for five full seasons in the middle of the last decade.
Stackhouse often gets lost in the shuffle when remembering the unit that starred Nowitzki, Jason Terry, Erick Dampier, Josh Howard and Devin Harris. Stackhouse, however, was a key bench player who was a double-digit scoring threat for four of his five seasons with the team.
In the 2000-01 season, just three years before joining the Mavericks, Stackhouse averaged almost 30 points for the Detroit Pistons. When he came to Dallas, he was asked to come off the bench as a role player.
And he found a way to excel at it.
Like Nick Van Exel, Stackhouse brought out his best come playoff time. Over a three-year period (2004-06), Stackhouse averaged 14.7 points in 41 playoff games, providing a major lift off the bench for a team that was challenging for an NBA championship.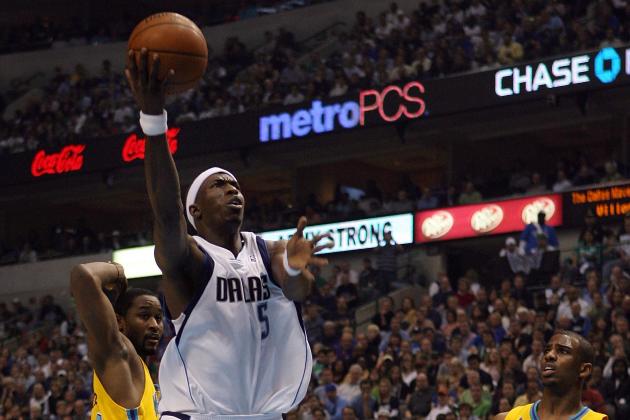 Ronald Martinez/Getty Images

Josh Howard is another player whose tenure in Dallas often gets overlooked, because he fell off the map after he left the team.
While it's true that Howard's career post-Mavs has been a disappointment, that doesn't take away from how good he was while playing in a Dallas uniform. Howard starred with the team from 2003-2009 and was arguably their second- or third-best player throughout that entire stretch.
After two decent seasons in the start of his career, Howard really hit his stride in 2005-2006, when he averaged 15.6.
In his next three seasons, Howard got even better, averaging over 18 points per game each year and making the All-Star team in 2007.
Howard could create for himself when needed and get to rim and the free-throw line. But he could also shoot it from deep.
While his game was certainly enhanced by playing alongside Nowitzki, one cannot overlook how important Howard was to the Mavericks during the Nowitzki era, and he is not recognized enough for what he brought to the franchise.