UFC 163 Preliminary Card Predictions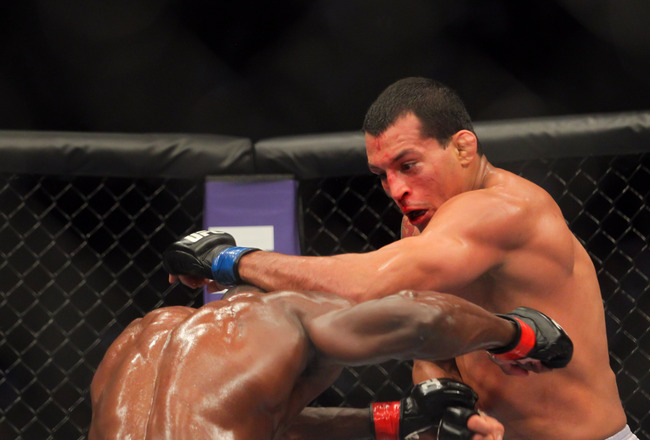 Brad Penner-USA TODAY Sports
August 3, the UFC will make its return to Brazil with a featherweight championship bout between king of the mountain Jose Aldo and Korean challenger Chan Sung Jung. It is promised to be one of the most exciting main events of 2013.
Beyond a decent main card, the event will also have a potentially crowd-pleasing preliminary card. It will feature names like Rani Yahya, Vinny Magalhaes and Ian McCall, showing that the undercard will have some star power.
Here is a look at the prelims and the predictions that will accompany them.
Ednaldo Oliveira vs. Francimar Barroso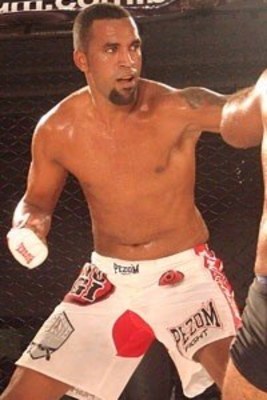 sherdog.com
Kicking it off on Facebook will be light heavyweight monsters, as fellow Brazilians Ednaldo Oliveira and Francimar Barroso are scheduled to throw down.
Oliveira opened his UFC career as a late-replacement heavyweight, falling via submission to Gabriel Gonzaga. For this fight, he needs to get back to his strength, which is his striking. Eight of his 13 wins have come via knockout, including wins over respected Brazilian heavyweights Edson Franca and Jair Goncalves.
Barroso is filling in for Robert Drysdale, a jiu-jitsu ace who is fighting off a staph infection. He is well rounded himself, though one would figure his best game plan would be to put Oliveira on his back.
Barroso is a solid prospect, but Oliveira is on a full training camp. He keeps the bout upright and scores a late stoppage.
Prediction: Oliveira def. Barroso via TKO
Viscardi Andrade vs. Bristol Marunde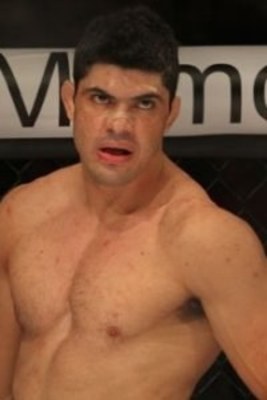 sherdog.com
Next up is a clash of welterweights, as Ultimate Fighter Brazil 2 vet Viscardi Andrade takes on Season 16 vet Bristol Marunde.
Marunde is a big-show veteran who is notable for his stint with Strikeforce and his one UFC bout. His debut saw him show some promise before getting his lights turned out by power striker Clint Hester. Marunde is a grinder that needs to push opponents against the cage, wear them down and beat them on the ground.
Andrade has had a good career in Brazil, but he blossomed more on the Brazilian version of TUF. He defeated Thiago Goncalves twice on the show, as well as David Vieira. He showed a full arsenal, so he does have promising qualities.
This is a tough fight to call, but Andrade has a lot of promise while Marunde has been more inconsistent.
Prediction: Andrade def. Marunde via decision
Rani Yahya vs. Josh Clopton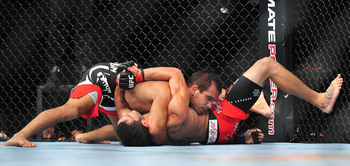 Gary A. Vasquez-USA TODAY Sports
Capping off the Facebook portion of the prelims is a featherweight bout featuring top-level fighter Rani Yahya against overmatched Josh Clopton.
There is not a lot of analysis that needs to go into this fight. Yahya is a world-class jiu-jitsu fighter that has tapped out guys far superior to Clopton. Clopton is more of a tough striker than a skilled wrestler.
The Brazilian should make this quick but not painless.
Prediction: Yahya def. Clopton via submission
Ian McCall vs. Iliarde Santos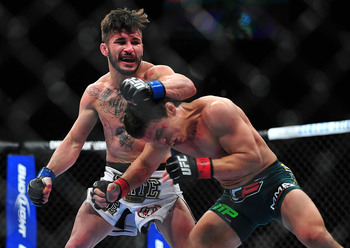 Gary A. Vasquez-USA TODAY Sports
Kicking off the FX part of the card are the flyweights, as Ian McCall looks to score his first UFC win against newly-minted 125-pounder Iliarde Santos.
McCall is one of the best flyweights in the world, but is 0-2-1 in his UFC tenure. He is very well-rounded but has faltered against the two best fighters in the world in the weight class (Demetrious Johnson twice, Joseph Benavidez once).
Santos is well-rounded and powerful, so this is by no means a cakewalk fight for McCall. He is physically strong and athletic, which will be a speed bump in this match.
McCall is simply on another level at this point and will use a well-rounded approach to break Santos down. Finish or not, Uncle Creepy is gonna keep his job.
Prediction: McCall def. Santos via decision or late stoppage
Sergio Moraes vs. Neil Magny
Jayne Kamin-Oncea-USA TODAY Sports
Next up are the welterweights, as Brazilian jiu-jitsu ace Sergio Moraes welcomes Neil Magny to Brazil. It will be a battle of TUF Brazil vs. TUF 16 veterans in this affair.
Moraes's game plan is simple: get Magny to the ground. His submission grappling game is off the chain, as six of his seven wins are by tapout.
Magny is a solid all-around competitor and doesn't exactly stand out in one category. His strategy is to keep the fight standing, as Moraes is green on the feet and Magny is more refined.
Magny has lost by submission before, so that raises a red flag. He showed he can fend off takedowns against Jon Manley, but I think for Moraes, persistence pays off.
Prediction: Moraes def. Magny via submission
Amanda Nunes vs. Sheila Gaff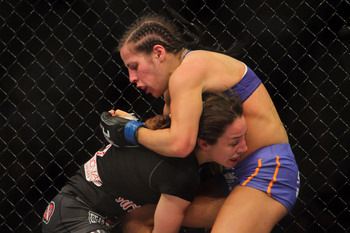 Brad Penner-USA TODAY Sports
Next up are the ladies, as Germany's Sheila Gaff welcomes Brazilian powerhouse Amanda Nunes to the Octagon.
Gaff stumbled in her UFC debut, as Sara McMann mauled and finished her. She didn't have a chance to show off her powerful hands, which she has used to finish off six opponents.
Nunes is also a striker, but has more of a well-rounded game than the German. Though she would be more than happy to engage on the feet with Gaff, she probably knows she could outclass her on the ground.
Expect a tapout for the home-country favorite.
Prediction: Nunes def. Gaff via submission
Vinny Magalhaes vs. Anthony Perosh
Brad Penner-USA TODAY Sports
The main feature of the prelims takes place in the light heavyweight division, when Brazilian grappling ace Vinny Magalhaes fights Australian jiu-jitsu artist Anthony Perosh.
The big thing with this fight will be who can strike better. Both are accomplished on the ground, though most will tell you that Magalhaes is better (most are right).
That being said, expect Magalhaes to get the best of the exchanges on the feet before this makes its way to the ground. There, he will dominate the action and take the judges' scorecards.
Prediction: Magalhaes def. Perosh via decision
Keep Reading