With a short time remaining until MLB's non-waiver deadline at 4 p.m. ET Wednesday, there are plenty of teams still looking to make dramatic moves.
After weeks of negotiations, organizations start to become desperate as the deadline approaches. This is where a team either gets a final piece for a World Series run, or mistakenly deals a top prospect for what turns out to be little help.
There is a lot left to be decided, but here is the latest buzz from the teams who are the most active at this point in the process.
Baltimore Orioles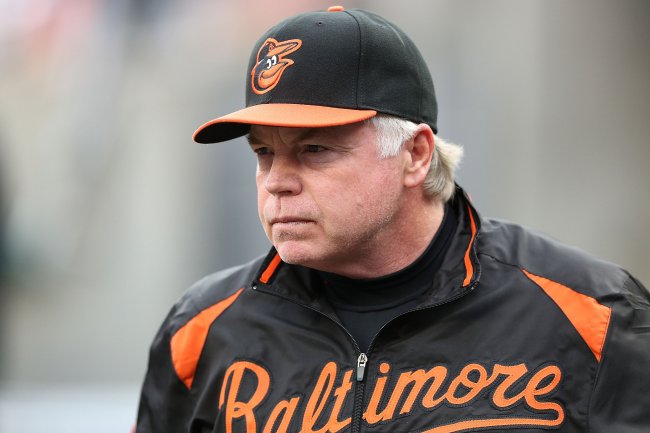 Leon Halip/Getty Images
Although the Orioles are currently in control of the second wild-card spot in the American League, there are still many ways for the team to improve. This is why Baltimore is looking in a number of places for help.
However, there are plenty of conflicting reports about who the team is trying to add. Jim Bowden of ESPN reports that the club is going after Bud Norris and Justin Morneau:
Orioles remain engaged with both Bud Norris and Justin Mourneau

— JIM BOWDEN (@JimBowdenESPNxm) July 31, 2013
On the other hand, Danny Knobler of CBS Sports countered the Norris statement, saying that the Orioles are not one of the teams still after the pitcher:
Trade chatter definitely picking up today on Bud Norris. Braves, Diamondbacks may now have interest. Orioles not in on him, though.

— Danny Knobler (@DannyKnoblerCBS) July 31, 2013
Dan Connolly of the Baltimore Sun also stated that a deal for Morneau is unlikely to happen:
The Orioles kicked around Morneau earlier but decided it wasn't a fit for production and money (and he's LH). Nothing has heated up in days

— Dan Connolly (@danconnollysun) July 31, 2013
Connolly also seems to think that the team will not go after Joe Saunders either, which had been brought up by other sources:
Been told Joe Saunders is not a target right now. They got him last August, remember

— Dan Connolly (@danconnollysun) July 31, 2013
This is clearly the time of year for misinformation, but someone has to be right.
Baltimore is in a playoff race in one of the toughest divisions in baseball, so it will want to be as strong as possible for the final two months of the season. At this point, it would be more surprising if no move was made.
St. Louis Cardinals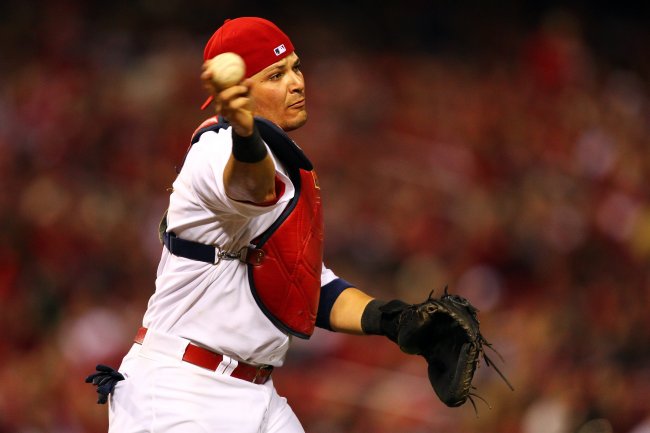 Dilip Vishwanat/Getty Images
If there was one position that St. Louis could feel confident about, it was at catcher. Yadier Molina has been a steady force behind the plate for years and is one of the best in the majors at his position.
Unfortunately, Matt Snyder of CBS Sports reports that the veteran catcher could be headed to the disabled list with a knee injury.
As a result, the Cardinals are now looking for a player to replace him with, according to Ken Rosenthal of FOX Sports:
Conflicting info on #STLCards' plans: Told now they ARE looking for catcher with Molina on DL. Previously told club thought it would be OK.

— Ken Rosenthal (@Ken_Rosenthal) July 31, 2013
Although some have speculated that John Buck of the New York Mets could be a potential option, Joel Sherman of the New York Post reports that no talks have taken place:
Was some thought by #Mets that Cardinals, with Molina hurt, would ask on Buck. Nothing yet.

— Joel Sherman (@Joelsherman1) July 31, 2013
There are other potential options like Carlos Ruiz of the Philadelphia Phillies, but nothing substantial has been worked out to this point. Still, fans should keep their eyes open for the possibility of the contending squad adding a new catcher.
Texas Rangers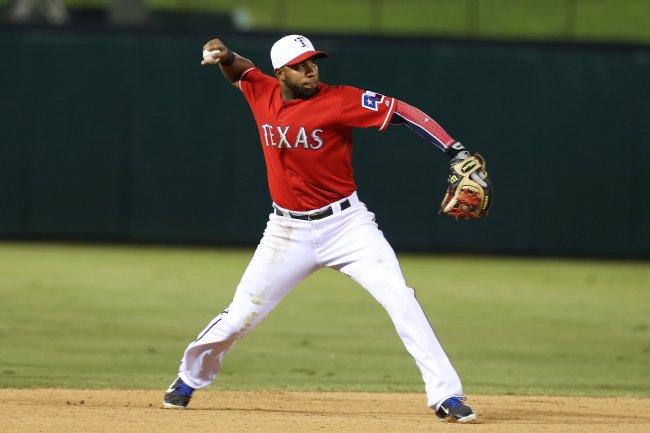 Layne Murdoch Jr./Getty Images
When a team falls to the bottom of the standings, it usually starts trading off pieces while holding onto the core players who will be there for a while.
Texas is trying a similar approach, even though the second-place team is only five games out of first place. The difference is that the Rangers are willing to move anyone, according to Jon Morosi of FOX Sports:
Rangers are willing to listen on "anyone," sources tell @Ken_Rosenthal and me. That includes Elvis Andrus. @FOXSports

— Jon Morosi (@jonmorosi) July 30, 2013
The fact that Elvis Andrus is available is especially surprising considering the club gave him an eight-year extension earlier this season.
However, an even stranger move might be that Texas is willing to also trade Matt Garza, according to Rosenthal:
Remember yesterday when @jonmorosi and I said that virtually all of the #Rangers were in play? List includes the newly acquired Matt Garza.

— Ken Rosenthal (@Ken_Rosenthal) July 31, 2013
Garza was brought in just a week prior in a trade with the Chicago Cubs for three minor leaguers. However, the team wants to see if it can get more in another deal.
It will be interesting to see what moves—if any—the Rangers are able to finalize before the deadline.
Follow Rob Goldberg on Twitter for the latest breaking news and analysis.