Ranking Formula 1's Best Liveries in History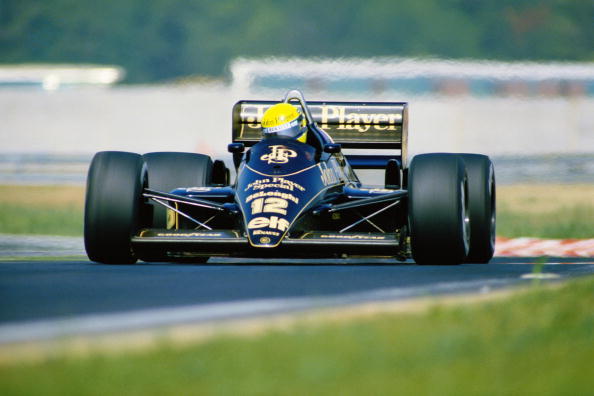 Rainer Schlegelmilch/Getty Images
When defining a great Formula 1 car, there are plenty of characteristics to choose from—technical innovation, quality chassis design, engine performance and on-the-road success.
But what about looks? The introduction of stepped noses in 2012 was met with displeasure among fans—proof that while the appearance of a car may not be worth those vital few tenths, they make up an important part of the sport's entertainment value.
And what better to improve a car's looks than giving it an attractive livery? F1's not been short of those in its history.
Let's take a look at some of those head-turning color schemes…
Begin Slideshow

»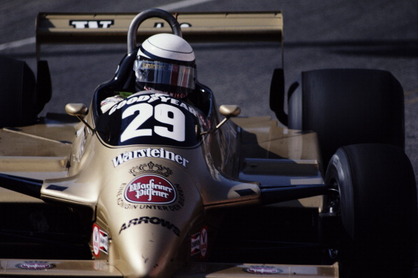 Steve Powell/Getty Images
It's gold! The Warsteiner Arrows existed from 1978 to 1981, with the 1980 car pictured.
Usually, gold looks rather tacky as a livery—how a 10-year-old go-kart driver might imagine the ultimate decal kit to look.
I'm not sure how, but it works on this car. Arrows was just the start for Warsteiner—European Touring Car outfit Schnitzer got on board during the '80s, and in the '90s it became a lead sponsor for Marlboro McLaren as well as the title sponsor of the San Marino Grand Prix.
An affiliation with Bayern Munich football team followed—but nothing's come close to looking as good as the Arrows.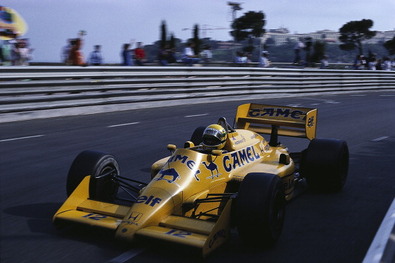 Rainer Schlegelmilch/Getty Images
This is the first Ayrton Senna-driven car to appear on this list; and I assure you it is not the last. When you have one solid base colour, it complements the lines of the 1980s F1 cars wonderfully.
The addition of the Camel logo in blue combines two of my favourite colours when it comes to liveries, and I'm sure you'll agree this is one heck of a looker.
Perhaps it deserves a higher place on the list—an underrated beauty.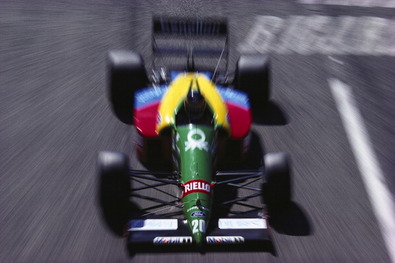 Rainer Schlegelmilch/Getty Images
Benetton knows how to make something look good—it's in the name.
But this quadruple-coloured livery from 1988—two years after the clothing giant started running a Formula 1 team—was something special.
A little-known fact about the '88 Benetton: it was my first toy car.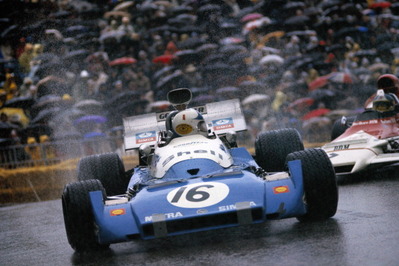 Rainer Schlegelmilch/Getty Images
Putting this 1972 monster ahead of the Benetton, Lotus and Arrows might see me get a bit of stick.
But look at it. Appreciate it. Look away, miss it, and look back again.
It was such a gorgeous car that driver Chris Amon was often found trying to catch glimpses of it himself while racing (pictured above), and was envious of other drivers as they were able to watch it in full flow.
I love looking at the Matra MS120C. And so should you.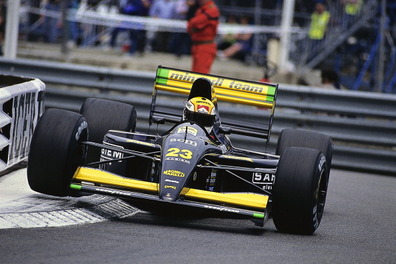 Rainer Schlegelmilch/Getty Images
No Formula 1 list is complete without a Minardi—and there were plenty worthy of inclusion here.
It's easy to see why I went for this one.
Simple liveries are often the best (though Minardi would probably have run a multi-coloured, 1999 BAR-esque colour scheme if it had earned them a few extra dollars). This is an example of that.
And anything with a jet back base is exquisite. Throw on some yellow, then be bold and add a bit of green—and you get the 1991 Minardi M191.
Never the fastest, but what a looker. And, in true Minardi fashion, just misses out on the coveted top 10.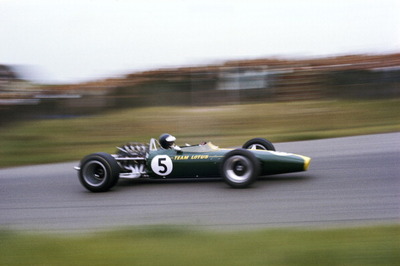 Rainer Schlegelmilch
Ah, the last of the traditional racing-coloured Lotuses, circa 1967.
With tobacco advertising soon to become the defining factor of a car's livery (and we'll see plenty of those soon), it seems only right to include the last green-and-yellow 'proper' Lotus, the beautiful 49, in a list of the best F1 liveries.
The colour scheme was a sad loss to the sport—and it's easy to see why.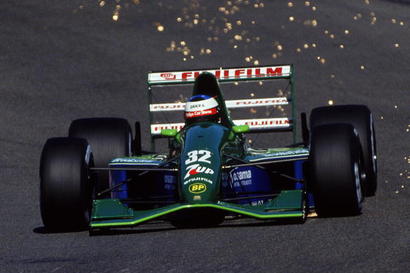 Pascal Rondeau/Getty Images
Blue and green together should not work on F1 cars.
In fact, blue and green together do not work on F1 cars.
The Jordan 191, while far from a work of art, makes a mockery of such logic with its 7Up-inspired livery.
The first car of Eddie Jordan's team was a hit. And that cannot simply be attributed to the grand prix debut of a certain Michael Schumacher, because that was mid-season.
It might not win any design awards, but there aren't many liveries more iconic than this one.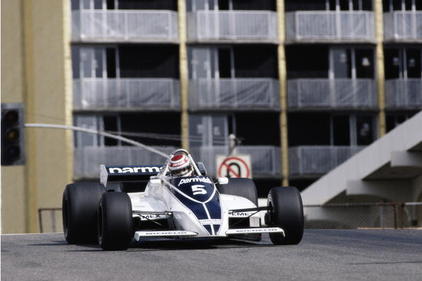 Getty Images
Sponsored by Parmalat since 1977, in '81 Brabham unveiled this white-and-blue livery which would appear on its cars through to 1984.
When Parmalat left, there were Olivetti-, Bioptron-, Yamaha- and Yamazen-led designs over a six-year period—but nothing came close.
The Parmalat livery had coaxed the team back to the predominantly white base after a Martini-inspired change to red in 1976 (more on that soon)—and all we can say to that is 'thank you'.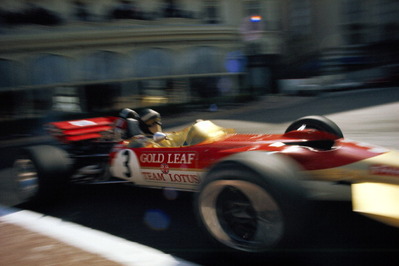 Rainer Schlegelmilch/Getty Images
Welcome to tobacco advertising in F1. Take a seat on this 1968 Lotus, why don't you?
A new era of liveries and, crucially, money dawned on F1 in the late '60s.
With it came this Gold Leaf Lotus—the first tobacco-packaging-inspired F1 livery.
Maybe it's helped by the shape of the car, because you wouldn't expect gold trim to complement red a great deal.
But on this, it works well.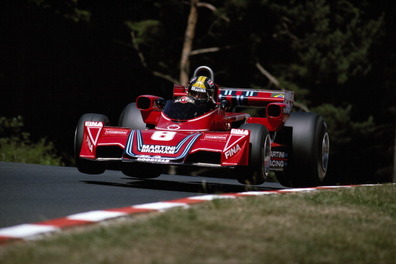 Rainer Schlegelmilch/Getty Images
Popular consensus (among Porsche fans, mostly) has it that a Martini livery must be white—and, to the Brabham team's credit, they did offer that.
But the red Martini colour scheme from 1975 makes for a nice change.
In F1, thanks largely to Ferrari, red colour schemes tend not to stray too far from the plain.
But if you add in the Martini colours, you get a livery that's a heck of a lot better than simple scarlet red.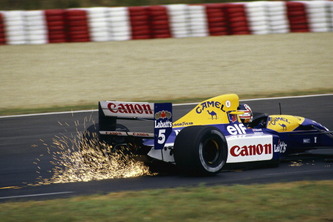 Rainer Schlegelmilch/Getty Images
Blue and yellow is a weakness of mine, a consequence of an early childhood spent watching my father race this Ford Escort in rallycross.
The Canon/Camel Williams meshed those colours together to produce something truly lovely—and it went like stink, too.
Cars lauded for their success are often viewed in a more favourable light...but not this Williams.
It would have looked mega if it had been a dog of a car—it just so happened to be a stonkingly-fast machine, too.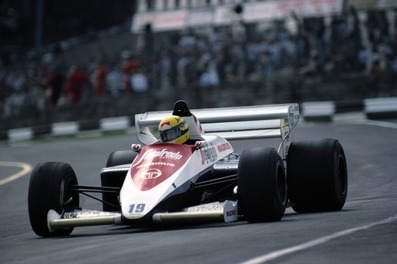 Rainer Schlegelmilch/Getty Images
When Toleman's designer decided to add a splash of red to the Candy-liveried TG184, it was one of the most aesthetically-appealing decisions ever made in Formula 1.
The previously livery had hardly been an eyesore, but this blue, white and red combination earns it a spot in this list's top five.
Three podiums for Ayrton Senna and a fastest lap show that it wasn't exactly a moving roadblock, either.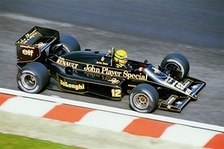 Rainer Schlegelmilch/Getty Images
If there was one thing Ayrton Senna excelled at (besides driving incredibly fast), it was picking nice-looking cars to drive.
Another car which shoots straight into the top five of any fan's pick of the best liveries of all-time, the JPS Lotus existed from 1972 through to the late 1980s.
It was never a title-winning livery, adorning the cars at the beginning of the team's decline.
But that takes nothing away from a livery which threw gold trim onto black and made the F1 world look on in awe.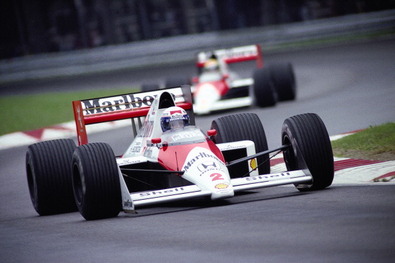 Rainer Schlegelmilch/Getty Images
Don't panic—you've not missed an entry. The Marlboro-McLaren has intentionally gone in at number two.
Used by the team between 1974 and 1996, the Marlboro livery became synonymous with the success of the likes of James Hunt and Ayrton Senna.
Less is more: despite being one of F1's least-complex liveries, this one has stood the test of time.
Would it have been so iconic without the glory that came with it? Impossible to tell.
So why argue? Just gawp at it in wonder. It's a gorgeous car.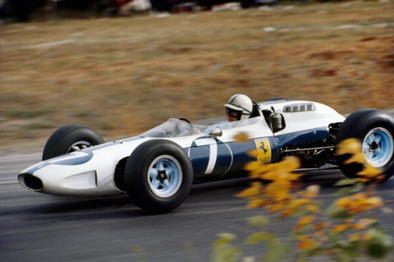 Alvis Upitis/Getty Images
"That's not a Ferrari!" Fear not, readers. Stop rubbing your eyes—this is not a trick. Although it is a nice curveball to throw in at number one.
In 1964, despite the protestations of the Italian authorities, Enzo Ferrari allowed the North American Racing Team to enter his cars in that year's US Grand Prix.
You may think that Ferraris should always be red, but this blue and white livery is quite beautiful.
They were also the colours in which John Surtees was crowned champion—so while it may not be the most obvious of history's Ferraris, it remains very, very special.