NASCAR's Darlington Raceway: The Final 20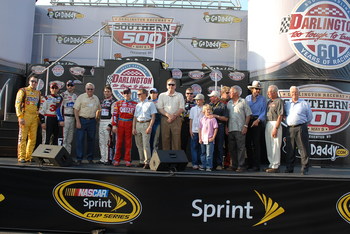 Darlington's Southern 500 is in the history books now.
This year, as always, was filled with excitement, drama, and some nail biting racing.
Mark Martin would be the victor, his second this year, Dale Jr's problems would continue, a rookie would finish in the top 10 for the 12th time in the past nine years, and the Lady in Black would once again show she's a force to be reckoned with.
The enclosed race day pictures give you a glimpse of the Darlington tradition, from the driver introductions all the way to the checkered flag.
The first picture shows 16 previous winners at Darlington. A few drivers missing were Dale Jarrett, Terry Labonte, Ward Burton, Ricky Craven, and of course Dale Earnhardt, who was there in spirit.
My Guitar
Fans were treated to a pre-race concert sponsored by Vault.
A lone guitar hides behind the mesh back drop.
Little Red Corvette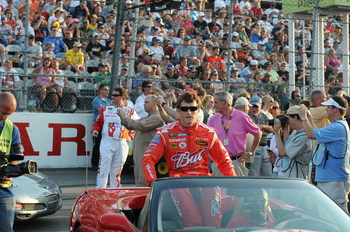 Kasey Kahne takes a ride in a red Corvette during driver introductions.
Kiss and Tell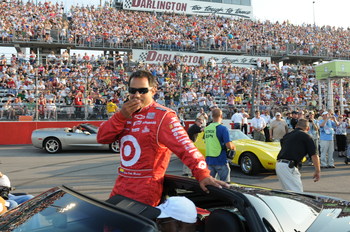 Juan Pablo Montoya blows kisses to the crowd.
A "kiss" to his rear bumper during the race would send him spinning.
No Thom Thumb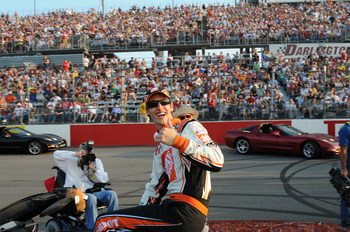 Joey Lagano gives a thumbs up pre-race.
He would get a thumbs up post race from Jimmie Johnson.
No Pepsi Products at Darlington This Year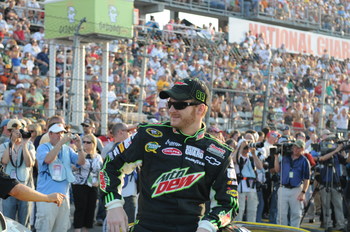 Jr. must have missed that memo.
Royalty at Darlington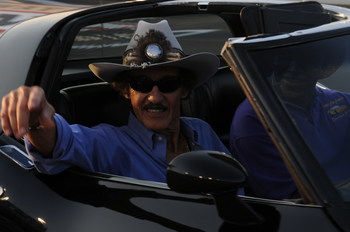 King Richard letting someone else do the driving at Darlington.
Hi Mom!!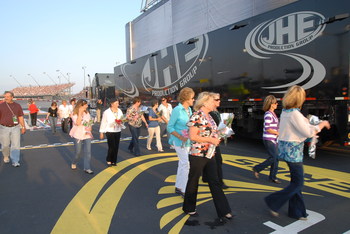 Mothers escorting their son's to driver introductions is a Mothers Day tradition at Darlington.
For all the mothers reading this, Happy Mothers Day.
A Goodyear So Far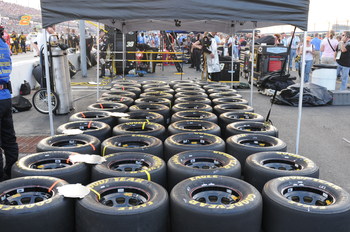 Ryan Newman has plenty of tires for the Track to-tough-to-tame.
Supportive Wife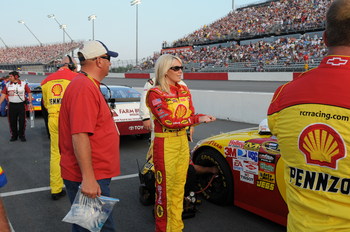 Listed as a crew member for RCR, Delana Harvick prepares to document important race information.
I won at Talladega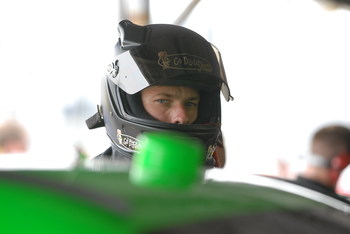 Looking like an alien, Brad Keselowski driving for the race sponsor hopes a Go Daddy Girl is in his future.
Point Man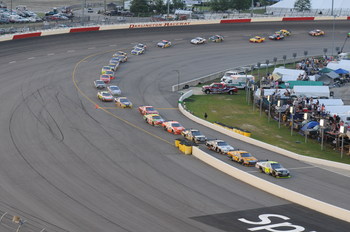 Point man Jeff Gordon brings the train to pit road for the first stops of the night.
Point Has a Newman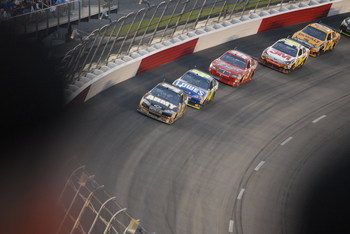 Ryan Newman shows the way in the early going of the Southern 500.
No Smoking Section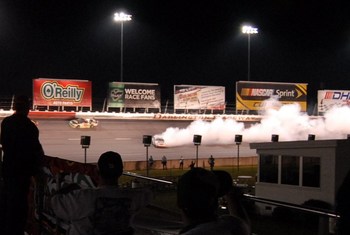 Denny Hamlin gets caught smoking between turns one and two.
We Are Not ServiceMaster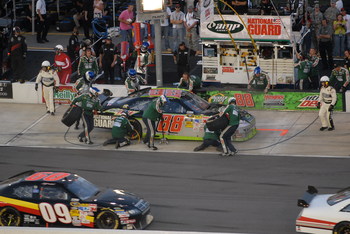 Earnhardt Jr. gets some service from his crew.
Bad Omen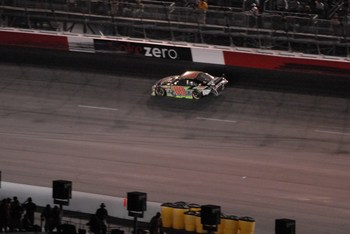 The back of Jr's car shows damage, the sign on the wall shows his chances of winning, and most likely his chances of making the chase.
Slower Lap Times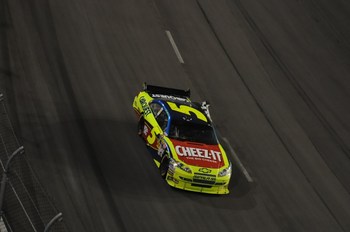 The checkered flag caused Martin's car to experience a bit slower lap time.
Fireworks Off the track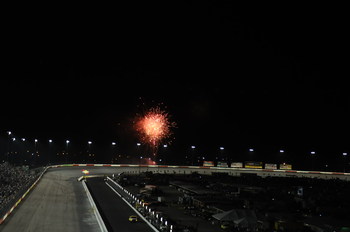 Post race fireworks celebrate the finish of another Southern 500.
Post Race Speed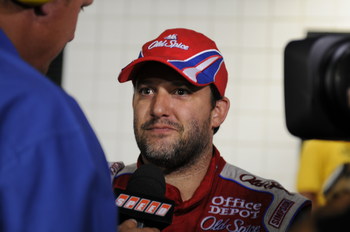 Tony Stewart talks to Speed outside the media center at Darlington.
The Real Go Daddy
Mark Martin holds a post race press conference at Darlington.
Numbers Game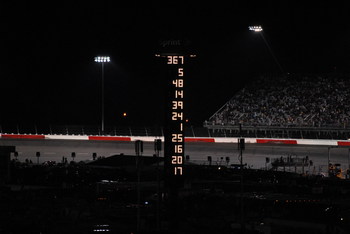 The scoring pylon, post race, at Darlington Raceway.
The numbers tell a tale—six of the top seven finishers have some connection to Hendrick's Motorsports.
Keep Reading