The Pittsburgh Pirates trail the St. Louis Cardinals by just half a game in the National League Central and they have a 4.5-game lead over the Cincinnati Reds in the NL Wild Card race. The Bucs have every right to be thinking big down the stretch.
With those high hopes comes the reality that the team must seriously consider tightening up the roster for the final two months of the season.
Pittsburgh has been active on the rumor scene and deals could be coming soon. Here's a look at the latest news:
Alex Rios Could Be the Right Fit
David Kaplan of CSN Chicago tweeted that the Bucs and Chicago White Sox are seemingly getting close to a deal that would land Alex Rios in Pittsburgh.
Sounds like White Sox and Pirates are getting close on a deal for Alex Rios. Cash being worked on. Not sure if they can find a middle ground

— David Kaplan (@thekapman) July 30, 2013
Rios has a no-trade clause but is apparently willing to waive it to play for the Pirates. He is having a very solid season for a bad White Sox team. He's hitting .272 with 12 home runs, 49 RBI and he's also stolen 22 bases.
Rios would be a definite upgrade over the young Jose Tabata in right field.
A Pirates outfield of Starling Marte, Andrew McCutchen and Rios would be solid. We'll see if the Bucs and White Sox can close the deal.
Giancarlo Stanton Is a Long Shot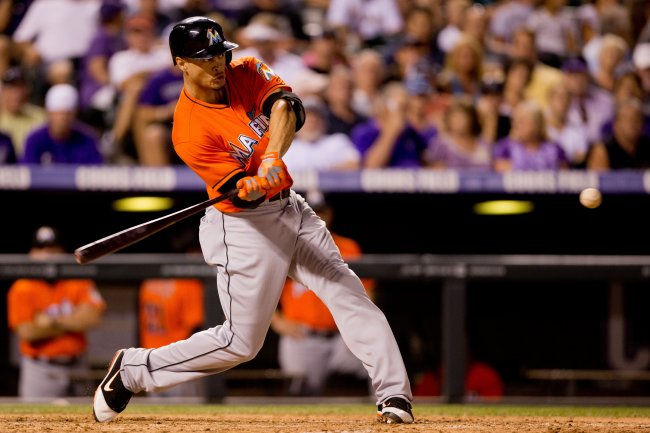 Justin Edmonds/Getty Images
While Rios may be the more practical option for the Pirates, the team is apparently still sending out feelers on a player who could make a bigger splash down the road.
Per Joel Sherman of the New York Post, the Pirates are among the teams that have been regularly checking on the availability of Giancarlo Stanton from the Miami Marlins.
Hear #Rangers #Pirates particularly call #Marlins often on Stanton, told no Word is ownership decision, Loria doesn't want to move Stanton

— Joel Sherman (@Joelsherman1) July 26, 2013
Up to now they have been turned away, but a change of scenery could ignite Stanton's bat. He's struggled this year in a lineup that has been monumentally horrible. He's hitting .262 with 13 home runs this year, but at 23 years old, Stanton still looks like he'll be one of the majors' premier power hitters over the next 10 years.
Prying Stanton away from the budget-conscious Marlins is worth exploring.
Bud Norris Could Be On the Way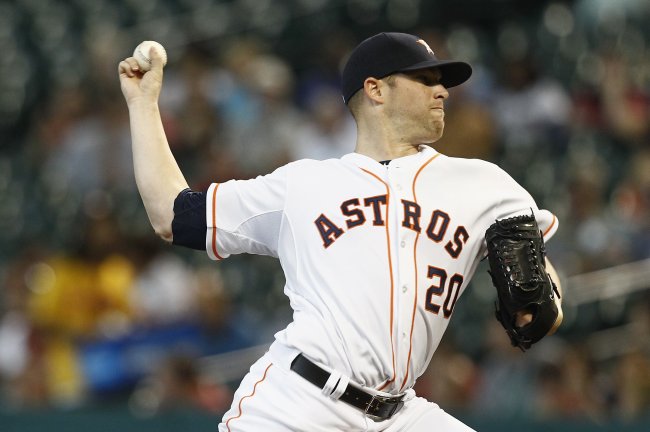 Bob Levey/Getty Images
It seems as though the Houston Astros are close to dealing starting pitcher Bud Norris. Per Dayn Perry of CBS Sports, Norris has been scratched from his scheduled start.
Jeff Passan of Yahoo! Sports tweets he expects Norris to be moved soon and names the Pirates as a likely landing spot.
Sources: Bud Norris very likely to be dealt today, and Pittsburgh could be landing spot. Package built around Tyler Glasnow makes sense.

— Jeff Passan (@JeffPassan) July 30, 2013
The 28-year-old is only 6-9 with an ERA of 3.93, but in a pitching-starved market, he's become a fairly hot commodity. If the Pirates can walk away with Rios and Norris, they will have strengthened their ballclub.
Follow me for sports news, rumors and spirited opinions.