With buyers separating themselves from sellers, and the July 31 trade deadline bearing down, trade talks appear to be heating up.
The Braves and Giants have been two of the big players, and they now find themselves on opposite ends of the spectrum.
The defending champion Giants need to start shopping veterans and the Braves need to start acquiring them. Meanwhile, another proud franchise, the Philadelphia Phillies, are also looking to be big sellers.
Let's get caught up on the latest on these three franchises.
Braves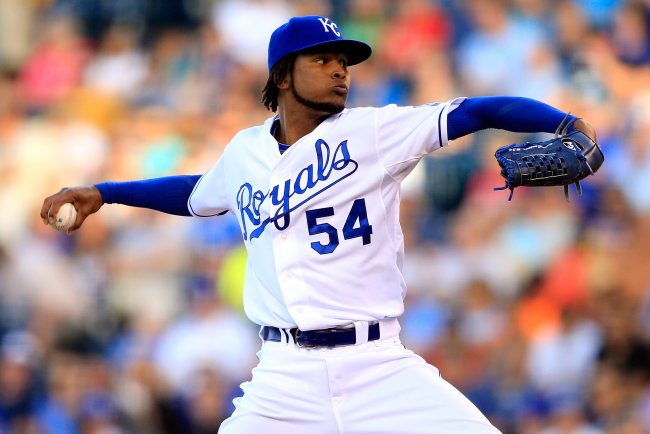 Jamie Squire/Getty Images
The Braves need pitching, and Monday's trade, reported by David O'Brien of The Atlanta Journal-Constitution, for left-handed reliever Scott Downs doesn't put an end to that need.
With the recent injury of longtime starter Tim Hudson, the Braves have reportedly been looking to add another starter. According to MLB.com Atlanta beat writer Mark Bowman, the Braves are interested in a couple of big-name starters. Bowman:
Braves general manager Frank Wren and his scouts will spend the next few days evaluating the small group of available starting pitchers who could legitimately upgrade the rotation. Instead of pursuing a middle-of the-rotation piece like Bud Norris, the club's interest in this department is focused on the likes of Jake Peavy and Ervin Santana.
The #Braves focus remains on landing a reliever. But still evaluating cost of the SPs (Peavy, Santana) they view as legit upgrades

— Mark Bowman (@mlbbowman) July 27, 2013
Now that the Braves have crossed off their top priority of acquiring a lefty for the pen, they can turn their attention to adding a starter.
The market on starters is developing slowly. This isn't due to a lack of arm availability as much as it is waiting for the dominoes to fall.
There is a good chance that the asking price on the top-of-the-line starter will remain too high for the Braves, but it appears like they will certainly be gauging that market.
Giants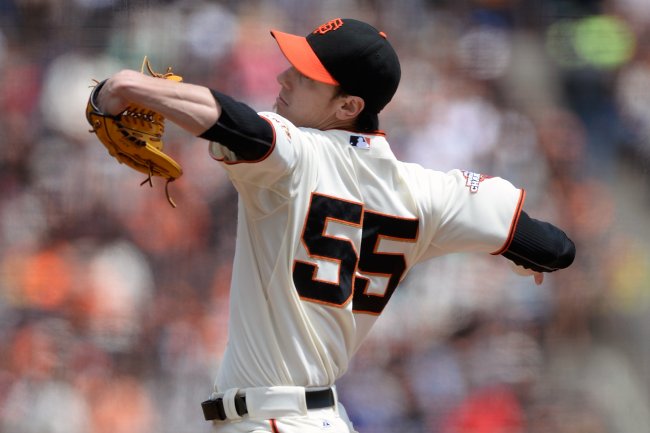 Thearon W. Henderson/Getty Images
The Giants are paying the price for their recent dominance. Injuries and fatigue appear to have taken their toll, and the Giants sit at 12 games under .500, 10 games out of first in the National League West and 11.5 games back in the wild-card race.
It is time for them to start selling. According to Fox Sports' Ken Rosenthal, the Giants know this as well as anyone.
As Rosenthal reports, citing major league sources, the Giants are ready to start shipping veterans.
Of course, the interest from other teams will largely land on players that the Giants will be reluctant to part with. Rosenthal mentions right fielder Hunter Pence, right-handed starter Tim Lincecum and left-handed reliever Javier Lopez as players the Giants aren't anxious to trade, but would also listen to offers at the right price.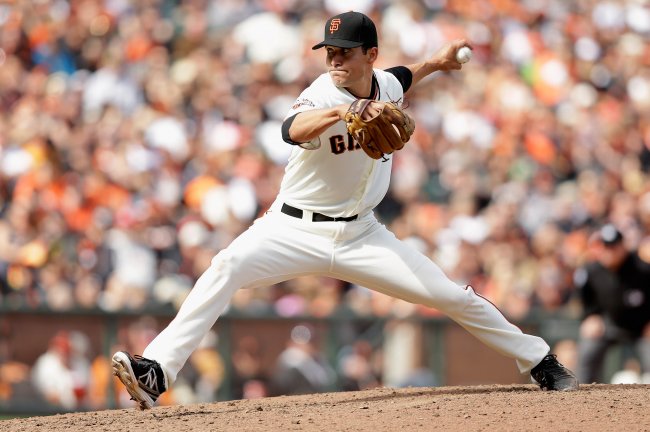 Ezra Shaw/Getty Images
Making these guys even more likely to move is that all three of them are free agents at the end of the year. I would expect Lopez to be the first to go. He is the kind of specialist that can be a huge piece in the postseason.
However, no matter what happens with this trio, it seems pretty clear that the Giants have some moves headed their way.
Philadelphia Phillies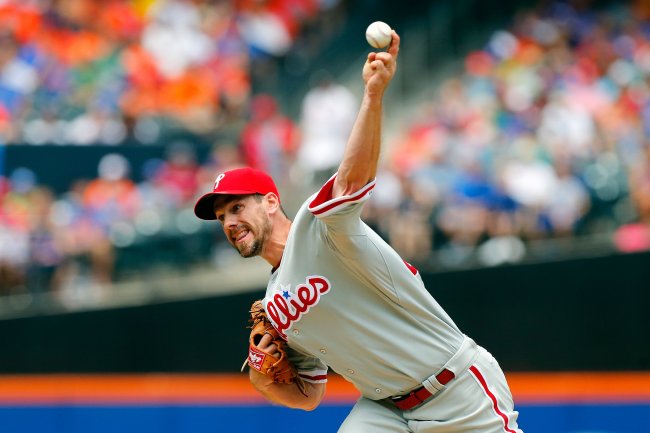 Jim McIsaac/Getty Images
Sitting nine games back in the wild-card race and 11.5 games back in the NL East, the Philadelphia Phillies are ready to be big sellers.
As Jim Salisbury of CSN Philly reports, everyone but three Phillies will be available. The three reportedly are Domonic Brown, Cole Hamels and Chase Utley.
As you'll notice, a certain pitcher named Cliff Lee is not on that list. However, Salisbury lets it be known that he is not readily available. The Phillies will have to be blown away with an offer to deal Lee.
Jon Heyman of CBS Sports went even further to say that Philadelphia would need three or four top prospects in order to land the left hander. That is a lot to ask, and the Phillies just might get it.
Lee is having yet another outstanding year and has a wealth of successful postseason experience.