WWE SummerSlam 2013: Superstars Who Must Find Direction at PPV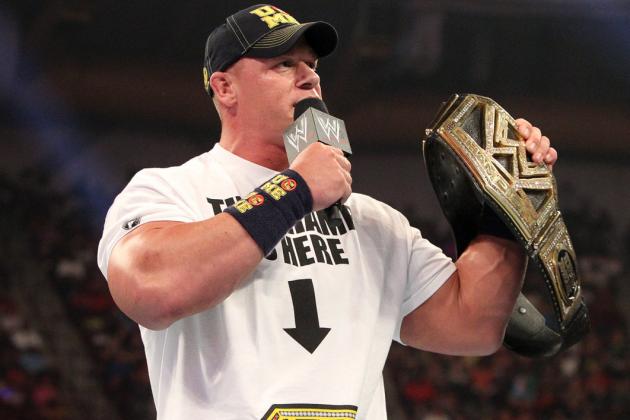 WWE.com
WWE is full of different storylines they can choose from to fill up the SummerSlam card, but some of the superstars involved are in need of a new direction, or a direction to begin with.
John Cena is in the biggest program in WWE right now with Daniel Bryan, but the program seems to be more about Bryan and Vince McMahon and less about John Cena. RVD returned to a lot of hype and fanfare, but since Money in the Bank, he has yet to find a feud that suits him.
And that's just the tip of the iceberg. Even with all of the potential possessed by the six men in the groups, The Shield and The Wyatt Family need more to do.
Let's take a look at some of the superstars who are in need of a little change at or after SummerSlam.
Begin Slideshow

»
RVD's return was hyped for weeks before Money in the Bank, and when he finally showed up, he blew the roof off of the building. Then WWE realized they didn't know what to do with him.
He has been having random matches since the last PPV, and he has yet to really find a suitable feud, which is sad given how popular he is with the fans. WWE really should be using him in high-profile matches.
SummerSlam needs to be RVD's time to shine, but first he needs something to do. He isn't hunting for any titles. He isn't having weekly exchanges with any rivals. He isn't even winning all of his matches.
RVD's return might not be considered as big of a deal as The Rock's or Brock Lesnar's, but he is still a top-level talent who has actually been wrestling every week when he could have been building a high-profile feud with someone for the PPV.
What do we really know about The Wyatt Family?
They like to hang out in the woods, sit in rocking chairs and beat people up. They hate Kane, the WWE universe and shaving. That's about them in a nutshell.
We need more information about these guys. Bray Wyatt can speak for half an hour and we still wouldn't really know anything more than what we did going into the speech.
Focusing on Kane is a good way to get them over initially, but we need to know if they are looking to simply beat up everyone in their path or if they are looking to convert and recruit new people into their clan.
We don't have an official match made for SummerSlam featuring these men yet, but it seems very likely that something will be made official soon. And The Wyatts will probably win the match, but then what?
John Cena might be the WWE champion, and he might be in the biggest feud in WWE right now, but this feud is all about Daniel Bryan. That is fine, but John Cena needs to be more than just the guy with the belt.
This feud is more between Vince McMahon and Daniel Bryan than it is John Cena and Daniel Bryan. This is good for Bryan because it puts him in the spotlight, but Cena is just sort of there to be the champion in this story.
Cena might be someone whom fans are split on, but he is still WWE's top star, and for him to be heading into a huge PPV without being a major part of his own storylines is wrong.
The Shield are feuding with Mark Henry and The Usos. They used to face guys like John Cena, CM Punk, Randy Orton, Sheamus and The Undertaker.
They are making fewer sneak attacks these days, and they have settled into the midcard scene after winning midcard titles.
This is another set of feuds that have no official involvement in SummerSlam, but it is obvious we will get at least one, if not two matches out of The Shield.
At this point it almost seems like losing a title or two would allow them to refocus on bringing their brand of justice to random superstars.
For someone who says he wants to be done with AJ, Dolph Ziggler certainly spends a lot of time around her.
Both Ziggler and Langston's characters are defined by their relationships with AJ at the moment. Hopefully that ends at SummerSlam and everyone goes their separate ways.
We have already seen some signs of friction between AJ and Langston. Hopefully Ziggler and Langston have a match at SummerSlam, with AJ at ringside, where this whole story wraps up.
Ziggler needs to be focusing on getting back his title, not his ex. And Langston should have been the guy who got Ryback's push, so he should be working toward his own singles career.
AJ is awesome, but she needs to be used to help rebuild the Divas division. Hopefully all three of these talented Superstars, as well as everyone else on this list, begin to go in new directions after SummerSlam.
Which superstars do you think need to find a new direction at SummerSlam?
Thanks for reading, and follow me on Twitter @BR_Doctor.