WWE SummerSlam 2013: 5 Matches We Absolutely Need to See on the Card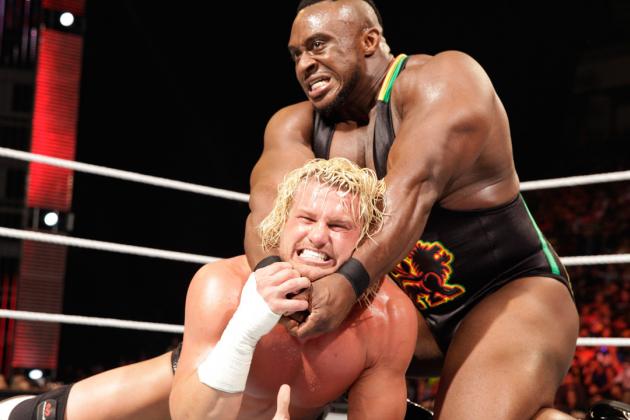 (Photo from WWE.com)
SummerSlam 2013 has a chance to catapult WWE's rising stars and showcase its veterans.
An intriguing WWE title match between John Cena and Daniel Bryan, along with a battle between CM Punk and Brock Lesnar top the card. The World Heavyweight Championship match will be set up on Friday's SmackDown.
With the rest of the pay-per-view's lineup, stories of broken friendships, revenge and championship pursuits are at WWE's disposal.
Here are five matches that would greatly improve the event, starting with a battle for the tag team championship.
Begin Slideshow

»
Mark Henry has recently joined forces with The Usos in a unified attempt to bring down The Shield. Should WWE go with a six-man tag team match involving Henry and Dean Ambrose as each team's third member, neither the United States title nor the tag team championships will be on the line.
Having a few secondary titles miss a pay-per-view or two is common, but WWE has a real shot of injecting some infectious energy into the tag team division by having The Usos challenge for the belts again.
The Usos and The Shield delivered a fantastic match during the Money in the Bank pre-show. Letting The Usos get another shot builds on that excitement. Making the bout a ladder match allows Roman Reigns and Seth Rollins to incorporate their chaotic offensive style.
Big spots and high risks can further endear The Usos to the fans. Even in a loss.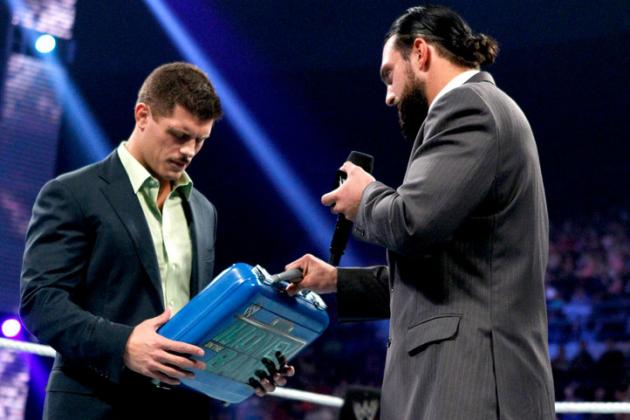 (Photo: WWE)
WWE has done well so far in telling the story of Damien Sandow cheating his friend out of a Money in the Bank win and the ensuing fallout.
On Monday's WWE Raw, Sandow spoke ill of Rhodes' family, calling them carnies and saying that he'd done his best to bestow class onto him but failed. This personal, deep-cutting line of attack followed Rhodes tossing the Money in the Bank briefcase into the Gulf of Mexico.
As compelling and fun as this feud has been, not capitalizing with a match at SummerSlam would be a waste.
The hatred between these two former partners is intensifying and will undoubtedly result in a memorable match. Sandow and Rhodes aren't on the headliners' level in terms of star power, but showcasing them at SummerSlam will elevate both men.
Like Damien Sandow and Cody Rhodes' story, Dolph Ziggler's feud with Big E. Langston is powered by the personal.
Ziggler must battle his former bodyguard and, indirectly, his ex-girlfriend. A.J. Lee's anger about Ziggler breaking up with her will add emotion along with a breakdown or two to a potentially show-stealing match.
The contrast in size and of speed against power will be fun to watch as well.
Ziggler's ability to sell his foe's offense guarantees WWE that Big E. Langston will look impressive in his pay-per-view debut as a singles star. This is both a shot to lay the foundation for Langston's future and entertain the fans in the process.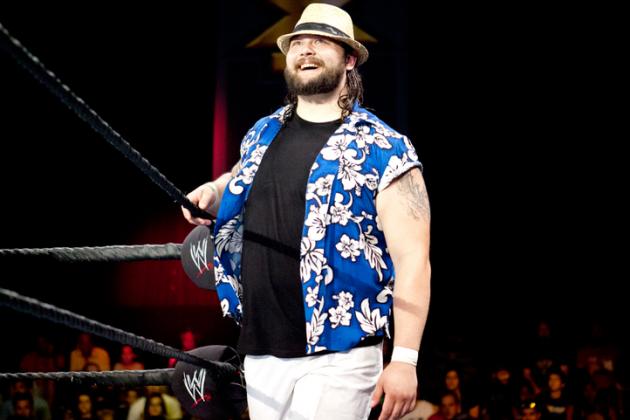 Will SummerSlam be Bray Wyatt's coming-out party? (Photo: WWE)
SummerSlam can be Bray Wyatt's ribbon-cutting ceremony.
We've seen Wyatt pound helpless Superstars after Erick Rowan and Luke Harper have beaten them down, but we've yet to see what the self-proclaimed world eater can do in a sanctioned match.
The leader of the Wyatt Family has continually asked Kane to "follow the buzzards." Is he trying to recruit Kane to his brotherhood or lead him to destruction?
This is an interesting narrative that needs something thrilling to happen next. Whatever WWE has planned for this rivalry should be showcased at SummerSlam.
Wyatt can make a memorable debut as he steps onto his biggest stage yet.
WWE has to make use of Rob Van Dam's return.
Fans have embraced the returning star and he has rewarded them with some excellent performances. Having the last two men standing in the WWE title Money in the Bank ladder match face off here is a fine use of star power.
Like Van Dam, Randy Orton is without a foe right now.
Orton's dependability ensures a quality match. Van Dam's energy and creativity ensures SummerSlam gets added excitement.
Pitting these two stars against each other elevates the card, even if it leaves guys like Sheamus, Curtis Axel and Big Show out of the mix.