UFC 163 Predictions You Can Take to the Bank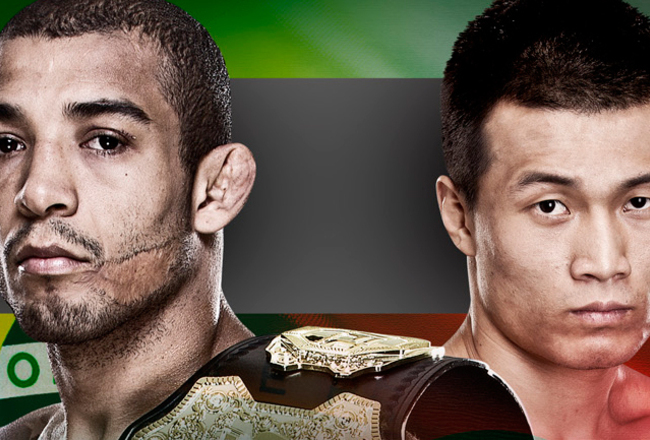 Official fight poster

I can't remember a time when an upcoming UFC pay-per-view had as little buzz going for it as Saturday's UFC 163 fight card.

I get it. I can't blame you for being underwhelmed by the UFC's latest return trip to Brazil. Even on the pay-per-view portion of the card, it's long on unknown fighters and short on the kind of superstars who intrigue us enough to open our wallets and give Zuffa our money.

It wasn't intended to be this way, of course. Consider this:

The main event was Jose Aldo vs. Anthony Pettis. This was my most-anticipated fight of the summer when it was announced. But then Pettis suffered a horrific injury that prevented him from fighting Aldo but still allowed him to return just a few weeks later to fight Benson Henderson and help save the UFC's Harley-Davidson-sponsored event in Pettis' hometown of Milwaukee.

Josh Koscheck and Demian Maia were going to have a fight, but it was nixed when Koscheck was injured while training. The curious thing is why the fight was booked in the first place. I have no answer for you. Koscheck was on a two-fight losing streak, while Maia was on the opposite end of the spectrum with a winning streak.

Brazilian jiu-jitsu world champion Robert Drysdale was scheduled to make his UFC debut. But then Drysdale got in a fight with staph and lost.

The point of all this is that I wouldn't blame you if you took a pass on this one and went to the bar with your friends instead of staying at home in front of your television. I'll always relish the opportunity to see Aldo fight—l'd probably pay $60 to see him fight a cardboard box.

But at the same time, this one is inherently skippable. That doesn't mean we're not gonna take our customary look at the card and make some predictions, though. Let's get started.
Jose Aldo vs. Chan Sung Jung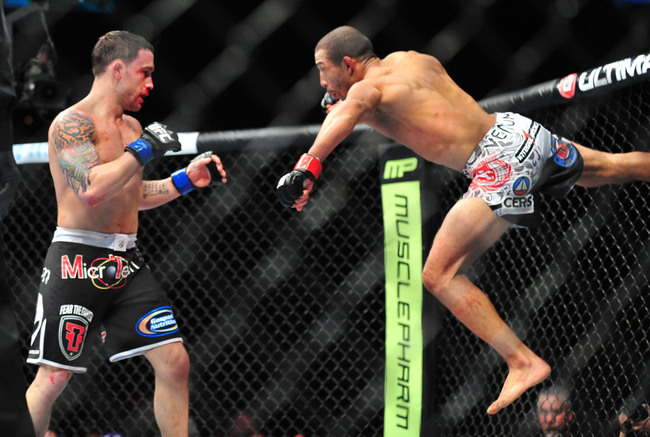 Gary A. Vasquez-USA TODAY Sports
Let's get this out of the way at the top: No, I cannot give you a valid reason why Jung is fighting against Aldo instead of, say, Ricardo Lamas.

I mean, we know why. Jung could sell a few extra pay-per-views, while Lamas will sell exactly zero. Because business will nearly always reign over sporting concerns—this is the hand we're dealt.
Jung is popular (especially for the featherweight division), and his penchant for willfully taking a lot of punishment means you're likely going to get your money's worth in this fight alone. That's only if you like seeing another human having his brain rocked far beyond the pale, of course.

Make no mistake about it: Jung is going to find himself battered and bruised here. He's tailor-made for an Aldo showcase, and that's exactly what you're going to get. I'll never say that a fighter has zero chance of beating another, because they're wearing four-ounce gloves and anything can happen.

But the chances of anything happening here, other than Aldo whipping Jung from pillar to post, are almost nil. This is an Aldo showcase fight, and the "Zombie" will be lucky just to make it to the end of the fight.
PREDICTION: Jose Aldo
Lyoto Machida vs. Phil Davis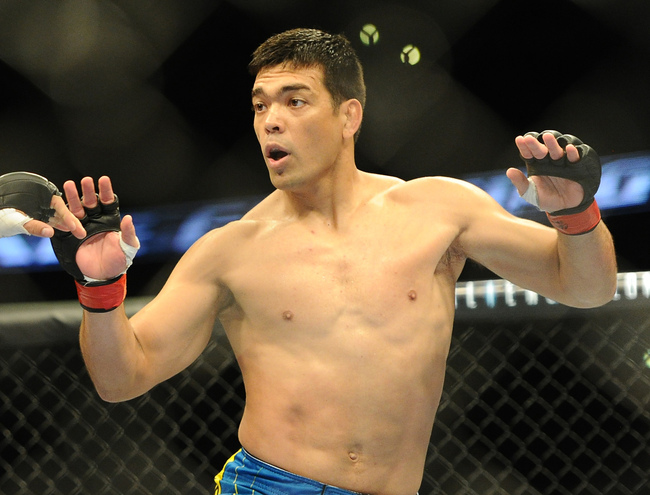 Jayne Kamin-Oncea-USA TODAY Sports
Phil Davis has been a light heavyweight prospect for a long time. The last time Zuffa tried to pull him out of that role, he lost to Rashad Evans in convincing fashion and proved that he wasn't quite ready for prime time.

Is he ready now? Perhaps. He's the only man to hand Alexander Gustafsson a loss, and the Swede is fighting Jon Jones for the title in September. This might be the perfect opportunity for Davis to vault from potential pretender to contender, all in one fell swoop.

The Penn State product has a tough road ahead, though. Lyoto Machida has baffled many good fighters, and he appears to be recovered from losses to Jones, Shogun Rua and Rampage Jackson over the past few years.

If Machida is at his best, he's tough to deal with. Davis won't want to spend an inordinate amount of time on his feet with the karate expert. Put simply, Machida is too good at counterstriking for Davis to be effective in the stand-up department.

Davis understands this, though, and he'll look to take the fight to the mat as quickly as he can. Machida has a good ground game, but Davis is a great wrestler. And he is freakishly strong. If he can get Machida down and keep him there, he has every chance of pulling off the upset.

PREDICTION: Phil Davis
Cezar Ferreira vs. Thiago Santos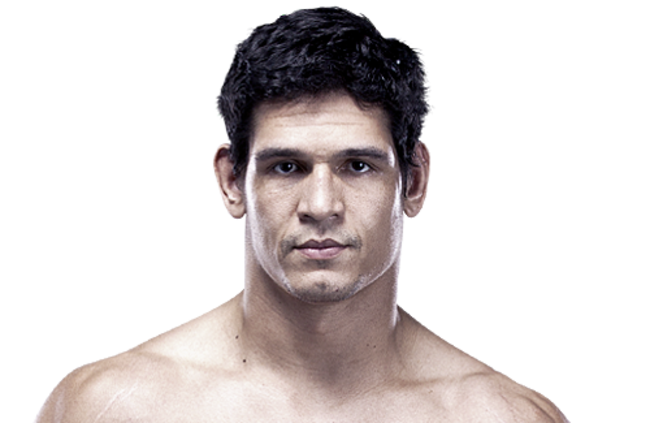 Photo courtesy UFC.com

I'd quickly be uncovered as a fraud if I tried to pretend that I know the history of these two fighters, so I won't do that.

What I will tell you is that I saw Ferreira on the inaugural season of The Ultimate Fighter: Brazil. He would go on to win the season using his deft blend of jiu-jitsu and capoeira. And here's another thing I know: Despite winning that season (and becoming a decent star in Brazil thanks to Globo's broadcast of the show), there will be approximately 45 people from the entire rest of the world who have seen "Mutante" fight more than once.

He's facing Thiago Santos, and here's something you should know: This is not the same Thiago Santos who fights in the heavyweight division. Don't worry about it. I was confused, too. That tends to happen quite a bit on these Brazilian cards, except the UFC usually doesn't ask us to pay for them.

When in doubt, I'll go with the guy who I've actually seen fight.

PREDICTION: Cezar Ferreira
Thales Leites vs. Tom Watson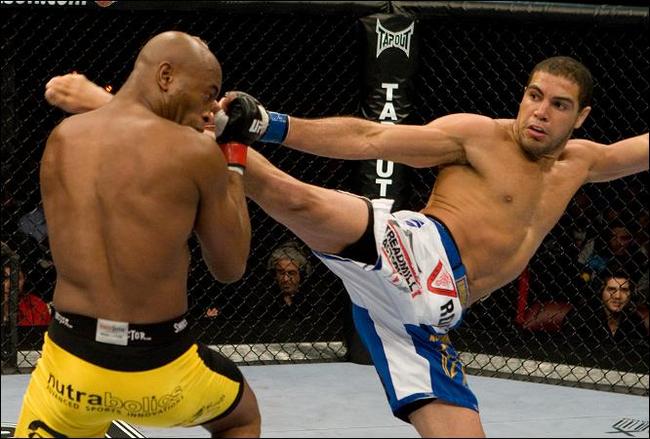 Photo courtesy UFC.com

The last time we saw Thales Leites in the Octagon, he lost to Anderson Silva and Alessio Sakara. And I'll be honest and tell you that I'm a bit shocked that he re-signed with the promotion, especially since his last fight was more than a year ago. He is essentially being given another chance here because he's Brazilian, and, well, the UFC needs more Brazilians who have some sort of name value. Any sort will do.
Leites has won three in a row, which is more than Tom Watson can say. The Brit lost his UFC debut to Brad Tavares but then returned a few months later to put a whipping on Stanislav Nedkov. He'll head to Brazil for this fight, where he'll no doubt be ultra-popular. I'm kidding; he's going to get booed out of the building.

Leites is a fight favorite, according to the oddsmakers, but I'm going to disagree. Ring/cage rust is a real thing, and Leites hasn't competed since March 2012. That puts him at a serious disadvantage against Watson, and I think it'll be enough for the Brit to score the win.

PREDICTION: Tom Watson
John Lineker vs. Jose Maria Tome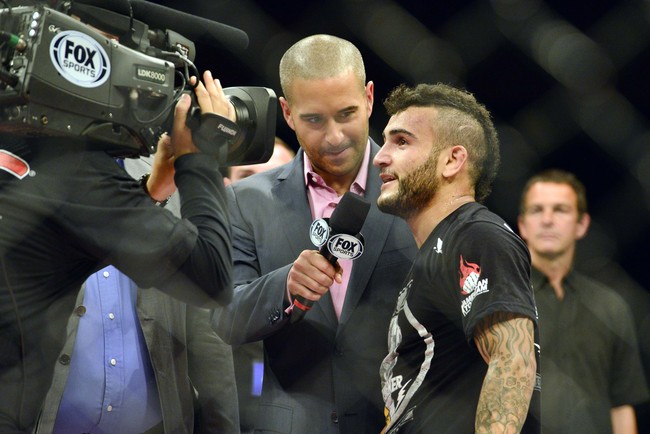 Jason da Silva-USA TODAY Sports
Hey, you guys! A flyweight bout!

I will always welcome the chance to see the little guys compete, especially since there seems to be a total of seven fighters in the entire division.

Lineker comes into the fight ranked seventh in the division. He just competed two months ago, beating Azamat Gashimov by TKO during the UFC's last trip to Brazil. You know, the one where Luke Rockhold was murdered by Vitor Belfort? That's the one.

Lineker will head back to Brazil yet again, and he'll do so as a heavy favorite to beat Jose Maria Tome. And I literally know nothing about him other than the fact that he's 33-3 and has never faced another opponent whom I've heard of. Ever.

When in doubt, let's go with the favorite. I wish I didn't have to take this route, but them's the breaks. As long as these Brazil cards feature fighters we've never heard of, we're going to have a difficult time assessing the potential outcomes.

PREDICTION: John Lineker
Keep Reading