After an incredible 2011-12 season back in the top-flight that saw them finish within a whisker of UEFA Champions League qualification, Newcastle United didn't exactly have the dream follow-up year.
Alan Pardew's men battled in and out of the relegation zone for the majority of the year, and finished the season in 16th place—an incredible 48 points behind champions Manchester United.
However, the 2012-13 season wasn't entirely negative for the Magpies.
The January transfer window saw the arrival of several quality additions to their squad, which, in the end, was probably the difference between relegation and survival.
But will that squad be strong enough for the 2013-14 season as well?
Newcastle's only signing of the summer has been 16-year-old French youngster Olivier Kemen, who the club signed from Metz—meaning that their squad will largely look the same this year as it did last year. Yet having barely avoided the drop, is that same squad strong enough to stay up once more?
Let's take a look at the current Newcastle United squad, and see what—if any—additions Pardew should make before the summer transfer window closes once more.
Goalkeeper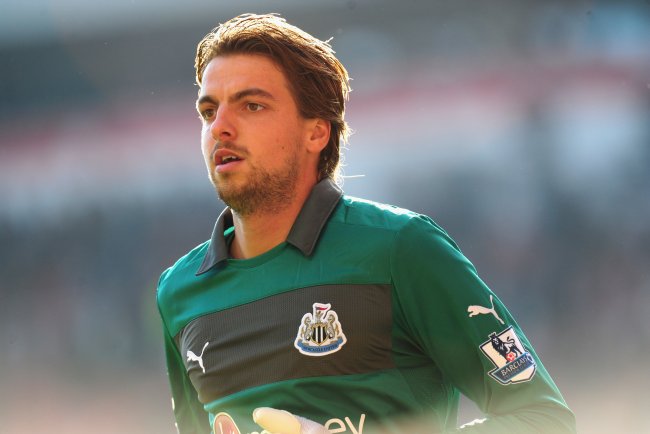 Stu Forster/Getty Images
Tim Krul is, historically anyway, one of Newcastle United's best signings in recent years and is a more than adequate goalkeeper.
He is the clear No. 1 at St. James' Park and is the No. 1 for the Dutch national team as well—something he'll be looking to hold on to in light of the upcoming 2014 World Cup.
Krul only featured in 24 games last season, as reserve goalkeeper Rob Elliot played a handful of matches, but expect the 25-year-old to be back for the 2013-14 season.
As Bleacher Report's Dan Sheridan writes:
His physical presence, positioning and shot-stopping ability make him a vital cog in the Newcastle machine, and provided he stays injury free, Krul could prove to be indispensable over the coming months.
Defense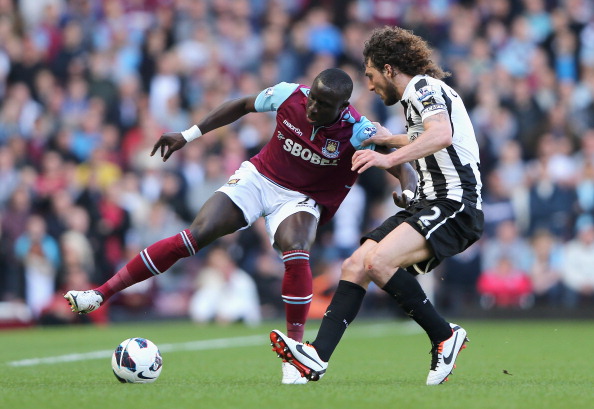 Ian Walton/Getty Images
Without doubt, the biggest need for improvement this year at Newcastle United is that of their defense, which conceded three or more goals a staggering seven times in the 2012-13 Premier League season.
And just in case it wasn't clear enough, statistics website Squawka rated the Magpies as not only the worst defense in England, but of all five major leagues in Europe last year. As the graphic below shows, it wasn't all that close either.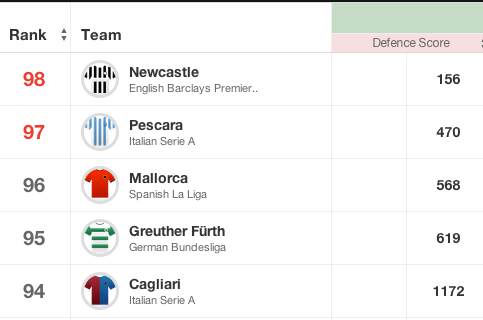 However, just because the Magpies were woeful defensively last year doesn't necessarily mean that bringing in new players is the right option to make.
After all, looking at the players that they do have in defense, it's clear that there's more than enough talent to work with at the back.
Fabricio Coloccini is a natural leader and will be a huge boost for Newcastle next season if he remains at the club. French international Mathieu Debuchy offers a great option down the right flank for Pardew, and with the likes of Davide Santon (a real improver last season) as well as Mapou Yanga-Mbiwa and Steven Taylor still at the club, the Toon aren't exactly bereft of strong defenders like it might seem.
Few would complain should someone be added, but Newcastle don't need to go out of their way to sign someone at the back this summer.
Their core is strong, and they have enough options on hand that they can rotate relatively well through any injuries that they may face.
Midfield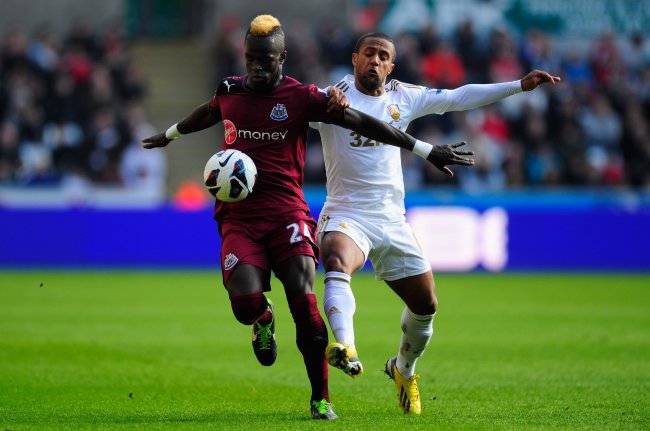 Stu Forster/Getty Images
Again, Newcastle United's midfield is rather like their defense—plenty of talent existent, but not quite living up to the expectations that they should be.
Cheick Tiote and Yohan Cabaye were largely disappointing last campaign compared to their usual high standards, but both are excellent players who—at their best—can turn the Magpies' midfield into a powerful force once again.
For that to happen, however, Pardew must make the right moves tactically.
Moussa Sissoko is one of the more underrated box-to-box midfielders going around at the moment, yet Pardew insisted on playing the 23-year-old in a Juan Mata-esque No. 10 role. If the Frenchman can be dropped down the field, then not only would Tiote and Co. have more space to work in, Sissoko himself would be more effective given that he would finally be in his proper position.
The same goes for Hatem Ben Arfa, who was played in a more central role last year—one that reduced his ability to push forward and help out the forward line.
Corrected, the consequences of both of those moves could be huge for Newcastle.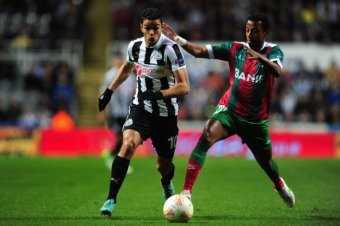 Stu Forster/Getty Images
With more space around then, the likes of Cabaye and Ben Arfa would be able to utilize their creativeness to maximum effect. In turn, it would create more space on the wings and give Jonas Gutierrez and Sylvain Marveaux (who both struggled last season) more attacking options to work off.
The talent is certainly there; it just needs to be utilized better.
Still, don't be surprised to see Pardew add in another defensive midfielder this summer if one is available. For some reason, he seems hell-bent on pushing Sissoko forward and not in a deeper-lying role—meaning that we could see the the arrival of a new midfielder to play behind the Frenchman.
Obviously it's hard to say without any specifics or players, but it could very well happen—as could a move for a winger like Manchester City's Scott Sinclair.
Forwards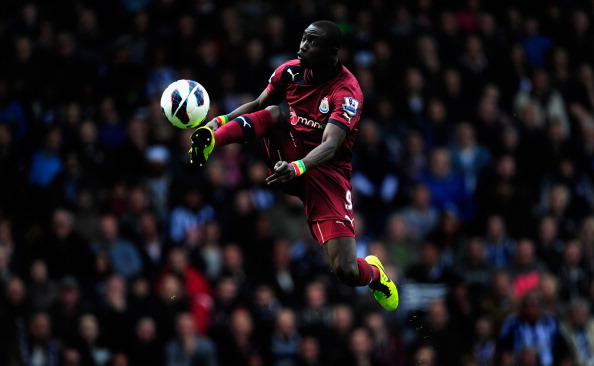 Stu Forster/Getty Images
Yoan Gouffran is a quality player who was a handy addition to the Magpies' forward line last winter. However, Newcastle's attack starts and ends with the production of one player—Papiss Cisse, who according to recent reports from The Chronicle (h/t The World Game), will return for Newcastle this season.
For Toon fans, the news comes as great news given how central Cisse is to their attacking plans, but it does show the over-reliance that Newcastle have towards the striker.
And, as a result, I wouldn't at all be surprised to see another striker added this summer—arguably Newcastle's biggest need remaining in the transfer window.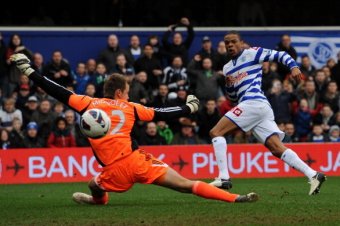 Steve Bardens/Getty Images
Cisse struggled to carry the load on his own after the club sold Demba Ba to Chelsea, and while he did net a number of goals (and big-time goals as well), the reality remains that the Senegalese forward does need some assistance. He needs another striker to work off and assist him, and he needs someone else to score goals when he just can't seem to find the back of the net.
Saint Etienne striker Pierre-Emerick Aubameyang snubbed a move to Newcastle in order to move to Borussia Dortmund (per The Guardian), but several good options still remain for Newcastle. And while the players recently linked with a move to St. James' Park might not be the world-class stars that many will want, they will give Pardew what is needed most—support for Cisse.
Be that goals, assists, or both.
Conclusion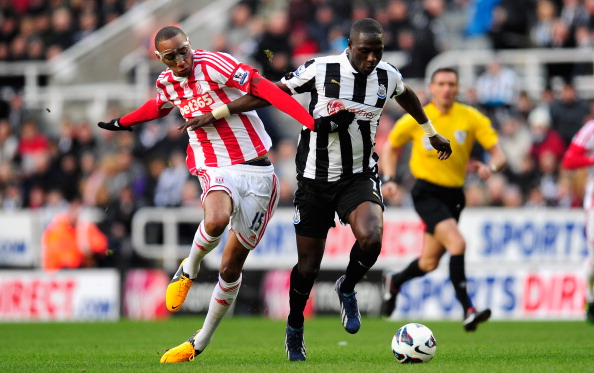 Stu Forster/Getty Images
So what—if any—summer additions should we expect from Newcastle?
Definitely a striker, but don't rule out Pardew adding in another winger and defensive midfielder if they're available for the right price.
Those three moves might not seem like they're going to completely turn the Magpies' season around, but the reality is that they don't actually need that many changes.
This summer, Newcastle should...
Newcastle created the eighth most chances out of all the Premier League teams last season and have the players and depth required to fight their way back into the top half of the table.
What they need the most is consistency and invention. That was the biggest difference between 2012 Newcastle and 2013 Newcastle—not the players themselves, per se—and that should be the focus of Pardew this season more than bringing in a slew of new players.
Hit me up on Twitter for more sports goodness: Follow @dantalintyre