A premium is being placed on pitching as the MLB non-waiver trade deadline of 4 p.m. ET on Wednesday, July 31, looms and contenders gear up for the 2013 postseason.
Two former Cy Young Award-winners in Cliff Lee and Jake Peavy are headlining the latest chatter while southpaw setup man Javier Lopez of the San Francisco Giants is also reportedly generating interest from many teams.
Let's take a closer look at the buzz at the rumor mill surrounding the trio of coveted hurlers along with an analysis of their possible destinations.
White Sox Cooling Dealing on Jake Peavy?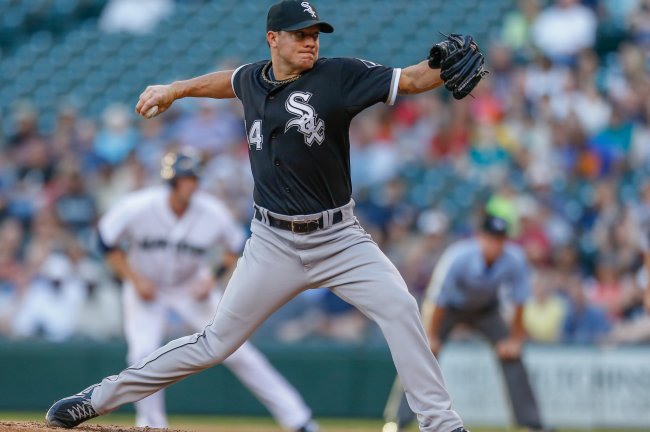 Otto Greule Jr/Getty Images
The idea of dealing Peavy may not be as prominent as it once was. According to Buster Olney of ESPN.com, the White Sox are now planning to hold onto the veteran and build a team around him:
The White Sox are telling other teams they're going to keep Peavy and build around him.

— Buster Olney (@Buster_ESPN) July 29, 2013
However, Arizona Diamondbacks GM Kevin Towers isn't giving up in his pursuit of Peavy, who played for the San Diego Padres when Towers was general manager for the NL West rivals.
Towers is dangling starting pitcher Ian Kennedy and left fielder Jason Kubel in the hopes of landing Peavy to make a run at the Los Angeles Dodgers for the division crown, per Peter Gammons.
Arizona has been shopping Ian Kennedy and Jason Kubel, which wouldn't free enough $ to get Kevin Towers' fave Jake Peavy

— Peter Gammons (@pgammo) July 29, 2013
Of course, the problem with that scenario is that since Kennedy had that magical 21-4 campaign in 2011, he's declined significantly and sports a 5.22 ERA this season. Kubel's trade value is down as well, given his poor showing in 2013.
ESPN Insider Jason Churchill (subscription required) suggests that despite Chicago's insistence that it will build around Peavy, there has been too much interest, and the right generous offer could persuade the White Sox to deal him.
Market for Javier Lopez is Strong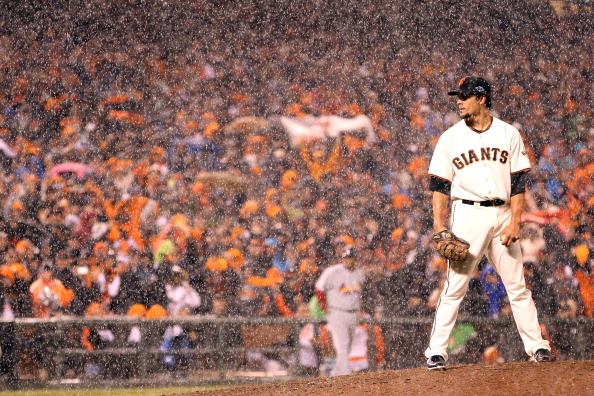 Christian Petersen/Getty Images
The Giants' right-handed pitcher is a physically imposing force on the mound at 6'5" and 220 pounds. Unless the defending champions feel a huge late-season run is in them, it wouldn't be a bad idea to part with Lopez.
At age 36, this is probably the last chance that Lopez has to prove himself and get another contract since he'll be a free agent this offseason. San Francisco also won't be able to get anything substantial in return if it holds onto him.
CBSSports.com's Danny Knobler reports that the Detroit Tigers are among multiple teams looking to land Lopez:
Tigers are among the many teams that have talked to Giants about lefty Javier Lopez

— Danny Knobler (@DannyKnoblerCBS) July 30, 2013
That confirms what Fox Sports.com's Jon Morosi has noted, which is that the Tigers and Giants have continued discussing a trade involving Lopez despite Detroit bolstering its bullpen already in adding ex-Houston Astro Jose Veras:
Sources: #Tigers, #SFGiants have continued trade dialogue even after Detroit's acquisition of Jose Veras. @FOXSports1

— Jon Morosi (@jonmorosi) July 30, 2013
Lopez has a 1.42 ERA in 2013, and Olney points out just how hot he has been recently:
Multiple teams interested in Javier Lopez of the Giants, who has allowed an earned run in one of his last 33 outings. http://t.co/hMld0MGWjH

— Buster Olney (@Buster_ESPN) July 28, 2013
It's easy to see why Lopez's services are being sought after.
Phillies Asking A Lot for Cliff Lee, Few Suitors Involved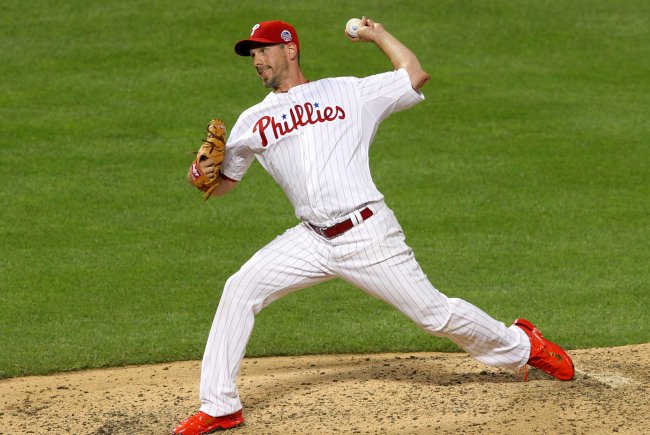 Brad Penner-USA TODAY Sports
Apparently, Philadelphia is content to discuss Lee with a very select number of teams, reports Olney:
As @jcrasnick wrote last week, the Phillies are discussing Cliff Lee with small # of teams. It's unclear why they don't market him broadly.

— Buster Olney (@Buster_ESPN) July 30, 2013
But most of that may be due to the list of 21 teams on Lee's no-trade list.
Jon Heyman of CBSSports.com spoke with an executive who said that it would take three or four prospects to land Lee, plus the prospective new team taking on all the money of his lucrative contract:
Should Cliff Lee expand his list of preferred teams?
This gives even more credence to the way Jim Salisbury of CSNPhilly.com perceives the way things are playing out with Lee right now. Salisbury says that the Phillies want to pair Lee with Hamels atop their 2014 rotation and that it would take a mind-blowing offer to move the 34-year-old.
The Phillies are in the midst of an eight-game losing streak so selling even someone as phenomenal as Lee isn't out of the question due to their significantly decreased chances of making the postseason.
Lee would make sense for any contender truly willing to make a World Series push, but the amount of young and valuable talent may be too much to part with for the Phillies. It's also unclear which teams Lee has crossed off as potential landing spots.