Oakland Raiders Training Camp Photo Gallery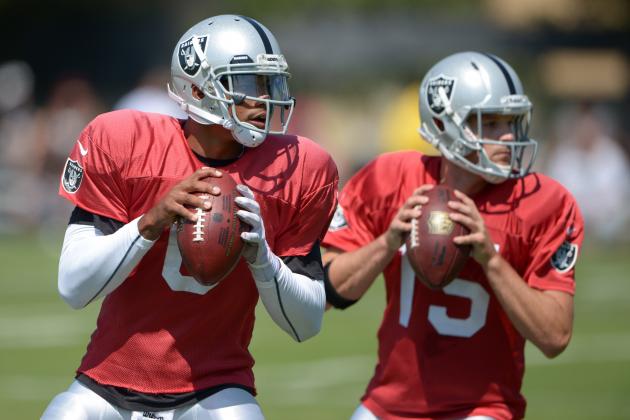 Kirby Lee-USA TODAY Sports

After an eventful offseason, the Oakland Raiders have now officially kicked off their 2013 training camp. With that, the Raider Nation can really start to get excited about the upcoming season.
This year's squad has some familiar faces back in the fold, but plenty of new ones as well.
Here is a look at some photos from the first few days of camp.
Begin Slideshow

»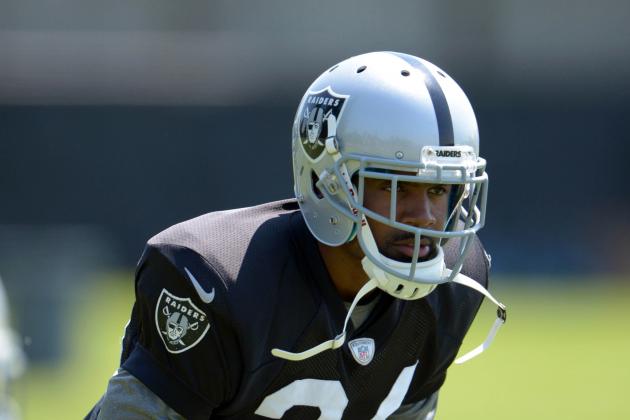 Kirby Lee-USA TODAY Sports

Back in silver and black, and now wearing his familiar No. 24, Charles Woodson will play an important role for the Raiders in 2013.
Woodson will be looked to not only as a veteran leader for this young team, but as a play-making safety on the back end of this defense as well.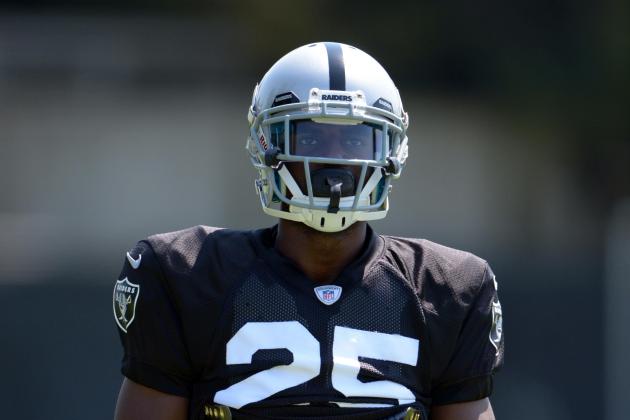 Kirby Lee-USA TODAY Sports

Slowly getting back to a level of health where he can be a full participant in practice, cornerback D.J. Hayden will look to earn a starting spot in his first NFL training camp.
There was plenty of debate surrounding the Raiders' decision to draft Hayden as early as they did in the first round, but should he stay healthy, he has more than enough talent to put those questions to rest very quickly.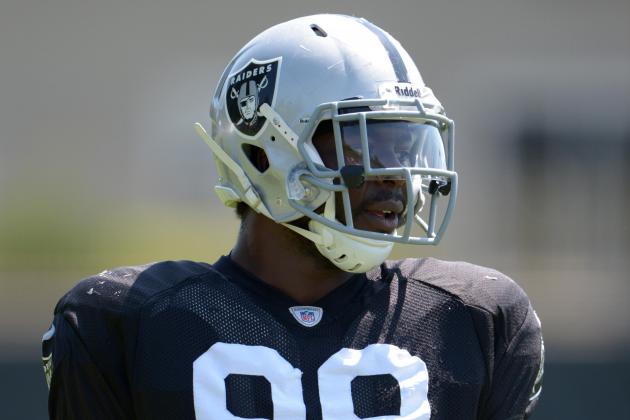 Kirby Lee-USA TODAY Sports

Lamarr Houston is quietly becoming one of the NFL's young defensive stars and is one of the Raiders' most valuable players moving forward.
Houston has always been dominant against the run, and he has continued to improve as a pass rusher with every season in the league. As he heads into a contract year, look for the Raiders to try to lock him up with a long-term contract as soon as possible.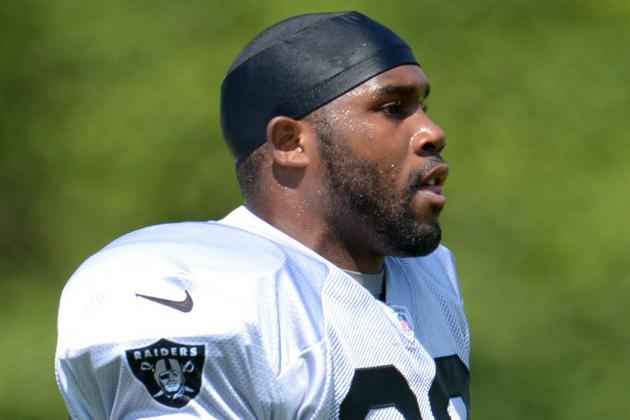 Kirby Lee-USA TODAY Sports

If the Raiders can get a full season from Darren McFadden, the running game should see a huge bounce back from a difficult 2012 campaign.
When healthy, McFadden is still among the elite running backs in the NFL, capable of scoring from anywhere on the field in a variety of ways.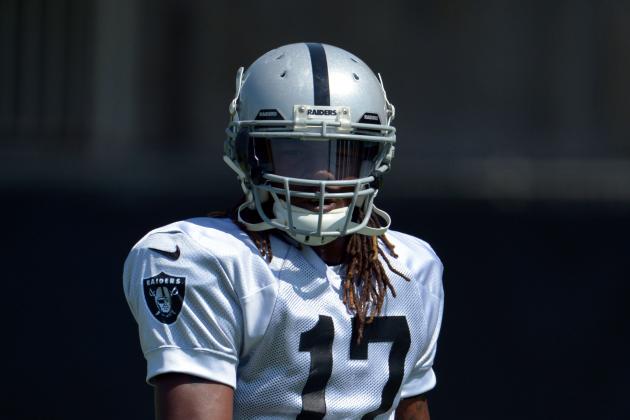 Kirby Lee-USA TODAY Sports

The Raiders need one of their young pass catchers to step up and take hold of the No. 1 wide receiver role, and that player should be Denarius Moore.
If the offensive staff can make a point of featuring Moore as a downfield target, similar to how he was utilized throughout his rookie season under Hue Jackson, he should easily be the Raiders' most productive receiver moving forward.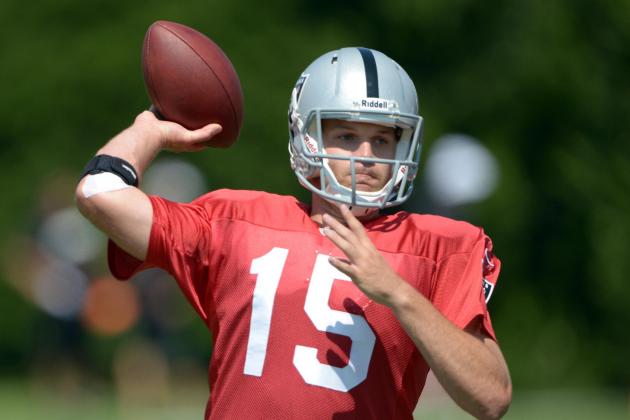 Kirby Lee-USA TODAY Sports

Finally having his opportunity to lead a team, quarterback Matt Flynn heads into the Raiders' training camp as heavy favorite for the starting job.
In limited playing time, Flynn has shown to be more than capable of managing an NFL offense and gives the team another veteran presence on that side of the ball.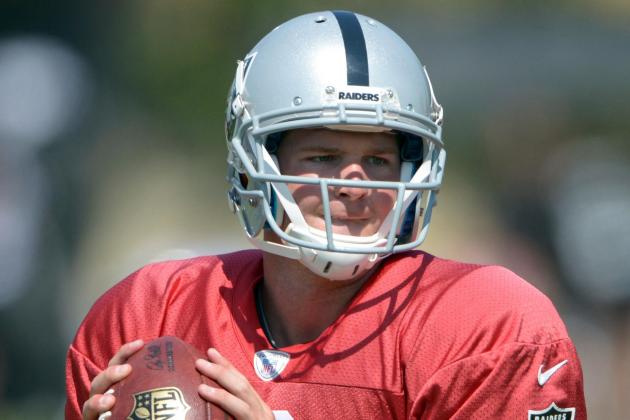 Kirby Lee-USA TODAY Sports

Rookie fourth-round draft pick Tyler Wilson will also be involved in the Raiders' open quarterback competition this preseason.
While he may not beat out Matt Flynn this early on, Wilson's impressive talent level will give him a great opportunity to be the Raiders' quarterback of the future.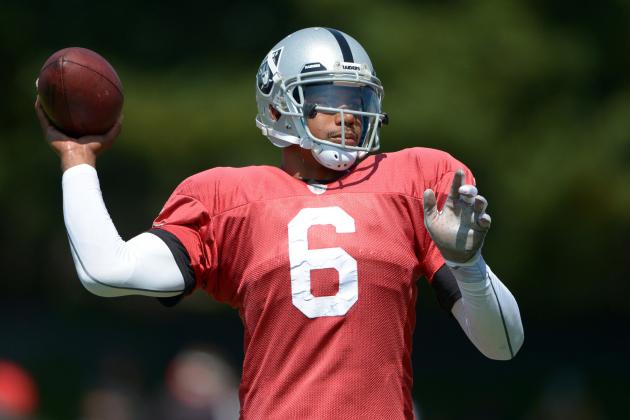 Kirby Lee-USA TODAY Sports

The unique skill set that Terrelle Pryor brings to the quarterback group makes him the most polarizing player on the Raiders' roster.
With an open competition at the position, Pryor will have the opportunity to show that he has made the necessary strides as a passer to complement his elite running ability.
Kirby Lee-USA TODAY Sports

Andre Carter entered the 2012 season recovering from injury and got off to a slow start as a result. By the end, he was easily the Raiders' most productive pass rusher, showing he still had plenty left in the tank.
Heading into 2013, Carter is the projected starter at right end and will be valuable not only as that much needed pass-rusher, but as a veteran leader as well.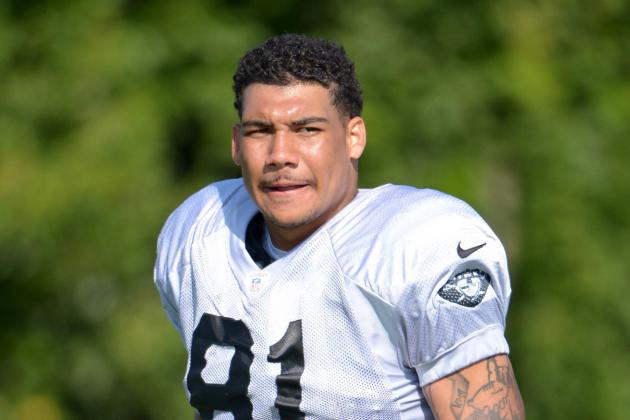 Kirby Lee-USA TODAY Sports

Mychal Rivera is one of several Raiders tight ends involved in a wide-open competition for the starting job.
A sixth-round pick out of Tennessee in April's draft, Rivera has significant upside as a pass catcher. Even if he does not start, he could earn a role in the Raiders offense early on.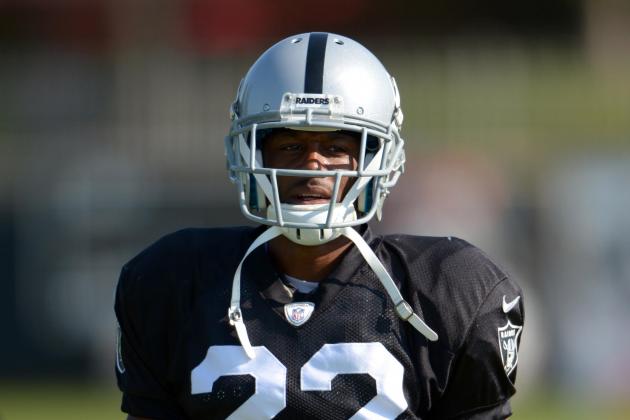 Kirby Lee-USA TODAY Sports

Making the switch from running back to cornerback, Taiwan Jones will have his work cut out for him at what is now a relatively deep position.
Jones has plenty of athletic ability and could end up making the final 53-man roster for his special teams value, even if the transition to the defensive side of the ball requires more time.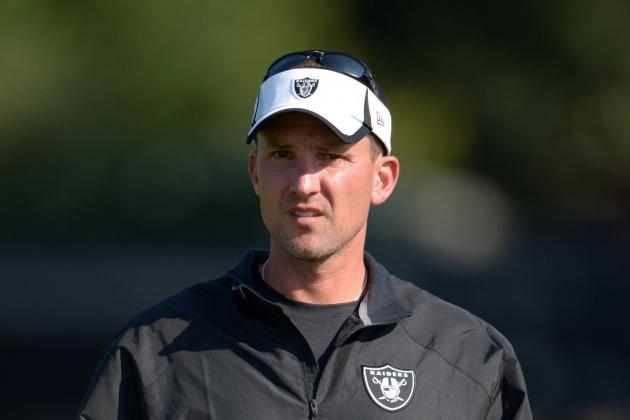 Kirby Lee-USA TODAY Sports

Head coach Dennis Allen heads into his second season with the Raiders, and as much as ownership has preached patience, the pressure will be on for his team to improve.
Offseason player additions should allow for that improvement, and especially so on the defensive side of the ball where Allen and defensive coordinator Jason Tarver can continue to open up their system.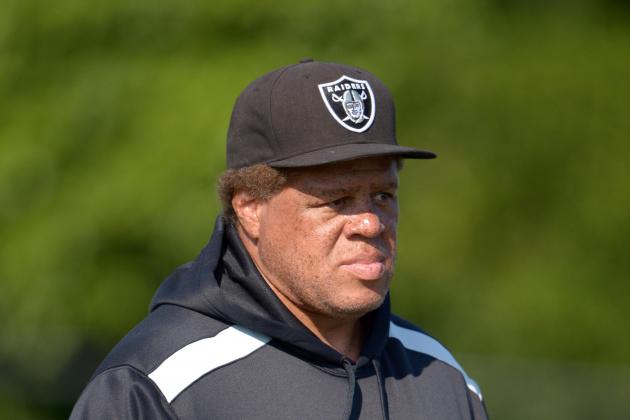 Kirby Lee-USA TODAY Sports

General manager Reggie McKenzie heads into his second season with the Raiders and continues his complete rebuild of the organization.
While the Raiders are not likely to be in playoff contention this season, McKenzie's offseason additions—through both the draft and free agency—should make for some noticeable improvements in several key areas.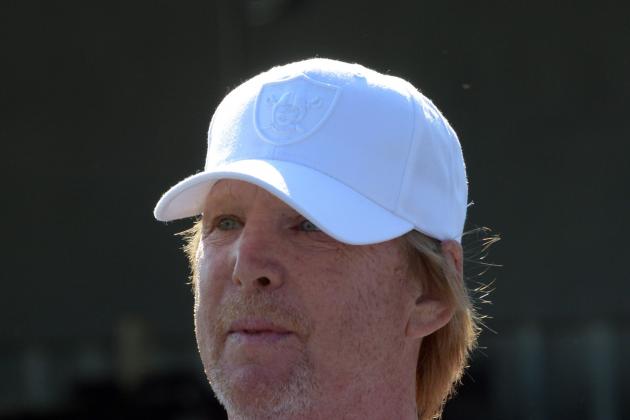 Kirby Lee-USA TODAY Sports

While he knows the rebuilding situation of the franchise, Raiders owner Mark Davis will be looking for improvement from his team in 2013.
Many will look for Davis to make changes if that improvement does not come in a big way, but it is important for ownership to stay patient throughout the process, thus maintaining continuity.