The last time we saw Tottenham Hotspur endure the rigors of the English Premier League, they fell just short of their ultimate goal.
As the club enters the second year of the Andre Villas-Boas era, the expectation of qualifying for the UEFA Champions League is still looming large over the white and blue part of North London.
Depending on whom you ask, the 2012-13 campaign would be described as a success or a failure.
Those of the successful thought will tell you that Spurs managed to get within one point of their dreaded rival Arsenal in the race for the final Champions League spot.
Those fans will also point out the prolonged run in the UEFA Europa League that saw Spurs make their way to the quarterfinals before they were knocked out by FC Basel.
The fans who believe that the latest season to go down in Tottenham history was a failure will tell you that there was too much reliance on Gareth Bale, and that if another goalscorer had stepped forward, the annual St. Totteringham's Day celebrations would not have been had for the 18th consecutive year on the red half of North London.
Entering the 2013-14 season, the club is at a crossroads.
Villas-Boas is beginning to morph into one of the great tacticians of the game, but his emergence as a great young manager has been overshadowed by the transfer saga of the 24-year-old Bale.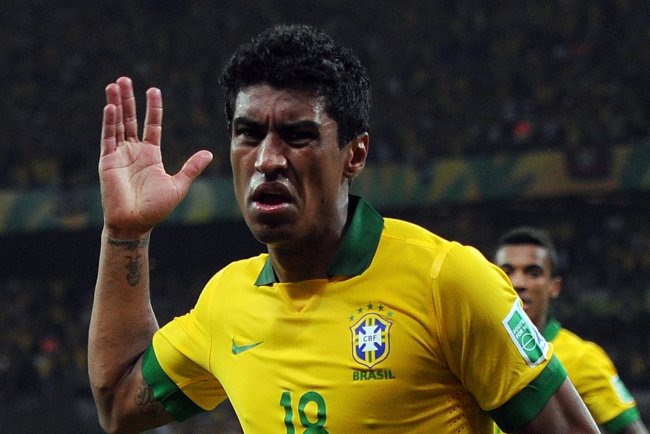 Michael Regan/Getty Images
Before the Welsh winger stole all of the preseason headlines, Villas-Boas was being praised for acquiring Brazilian midfielder Paulinho and Belgian winger Nacer Chadli.
AVB even made strides in the elusive chase for a new goalscoring forward. Currently, the club are in deep discussions with Valencia about Spanish international Roberto Soldado (via Metro).
However, all of the solid transfer business done by AVB will be pushed to the side as Bale takes center stage.
The upcoming season will undoubtedly be marred by questions about Bale no matter what his final decision is on his potential transfer to Real Madrid.
If Bale departs for the glitz and glamour of the Bernabeu, the talk will be about his replacements in the squad and if they can replace his productivity.
Gareth Bale tells Tottenham Hotspur he wants to hold talks with Real Madrid over £85m transfer http://t.co/JeGeKVPgJp

— Telegraph Sport (@TelegraphSport) July 29, 2013
If Bale stays, the added speculation about his departure during the summer of 2014 will surely come up, and the pressure to qualify for the Champions League will build up even more than it already has.
With or without Bale, Villas-Boas has built a squad of players that can challenge any opponent in the EPL this season.
This season, Tottenham Hotspur are too good to fail to deliver on their preseason expectations.
Anywhere you look on the pitch, Tottenham have a world-class player. Even at the much-maligned forward position, they have an England international in Jermain Defoe, who is capable of scoring at the highest domestic level.
Not only does Villas-Boas have last season to build on, but he also has young players who were out on loan to help build his depth.
The top young talent at Tottenham these days is left-back Danny Rose, who will push Benoit Assou-Ekotto and Kyle Naughton for a starting spot at the position.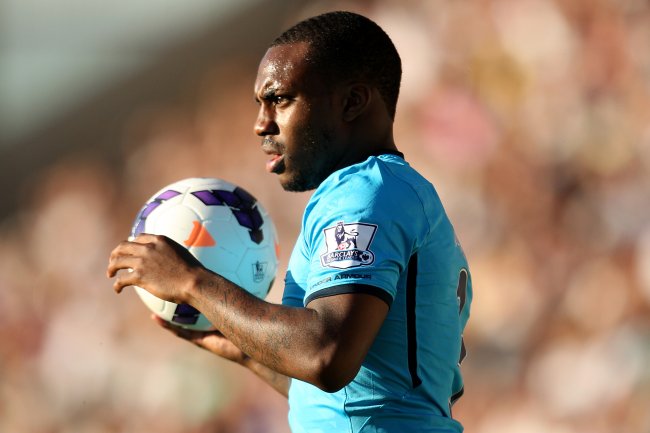 Stephen Pond/Getty Images
That level of competition is not unique to the left-back position, as a crowded midfield that is chock full of talent will see a heightened level of competition throughout the season.
On any quality club in Europe, depth is key, and that is exactly what Villas-Boas has in his second season in charge.
The players who are stacked on the depth chart in the midfield will most likely have to fight for five positions in either a 4-3-3 or 4-2-3-1 formation that AVB will deploy.
Will Tottenham Qualify for the Champions League This Season?
Another motivation for Tottenham this season will be to knock the perception that they are a one-man team fueled by Bale and Bale only.
Motivation will not be a problem for Tottenham this season, and neither should finishing in the top four.
With a defense anchored by a wily club captain in Michael Dawson and one of last summer's best acquisitions, Jan Vertonghen, Spurs have laid an intimidating foundation in front of first-choice keeper Hugo Lloris.
In the midfield, the reinvigorated Sandro will be partnered with his fellow countryman Paulinho, both of whom are hungry to perform well enough to make the World Cup roster for Brazil and play in front of their home fans on the grandest stage in sports next summer.
Accompanying the Brazilian duo will be Moussa Dembele, who starred when healthy during his first season at White Hart Lane.
Lest we forget the pace of Aaron Lennon, who may or may not play with Bale opposite him, on the wing, as well as the tenacity of American Clint Dempsey.
Those players, along with their star teammates, have too much quality out on the pitch to falter away from the top four all season.
With a hungry manager leading an even hungrier group of players, there is no reason to believe that Tottenham will deem the 2013-14 season a failure when the EPL season closes up shop on May 11, 2014.
Will Tottenham's 2013-14 campaign be a success or failure?
Comment below or leave me a comment on Twitter, @JTansey90.