Baltimore Ravens Training Camp Photo Gallery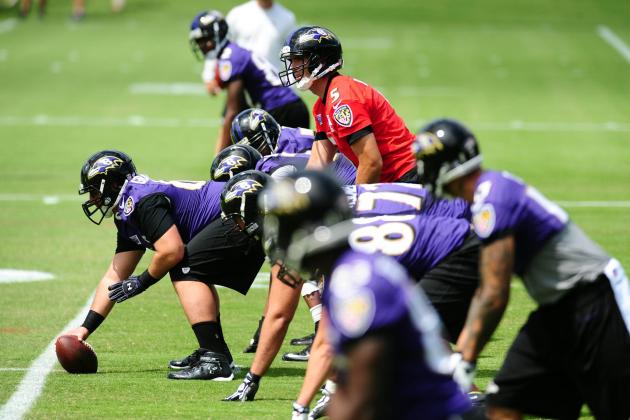 Evan Habeeb-USA TODAY Sports

There is plenty of news coming from the Baltimore Ravens' training camp so far, but let's take a moment to relax, forget about injuries and competitions. Instead, let's focus on one joyous fact. Football is back!
Yes, the Ravens and the rest of the NFL have taken their respective practice fields to start their championship bids.
Here's a look at what's been going on in Ravens camp.
Begin Slideshow

»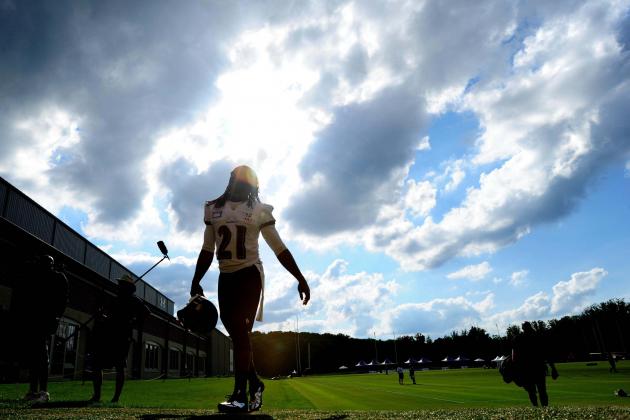 Evan Habeeb-USA TODAY Sports

Yes, Lardarius Webb is participating, albeit on a limited basis. He looks fast and has been working hard. Adrian Peterson has proven that a player can come off an ACL injury and play well, and Webb looks ready to provide a nice encore to Peterson's tremendous year.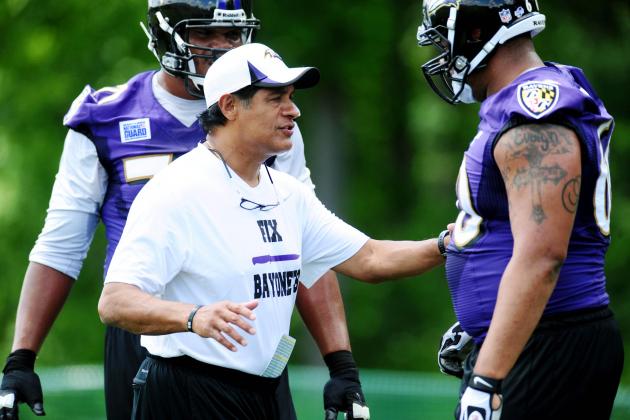 Evan Habeeb-USA TODAY Sports

To be fair, most of the starters are sidelined with various injuries, but the Ravens' offensive line has struggled. None of the tackles can handle Terrell Suggs or Elvis Dumervil, while Haloti Ngata has had his way with the interior. That doesn't bode well for a team that plays Geno Atkins twice a year.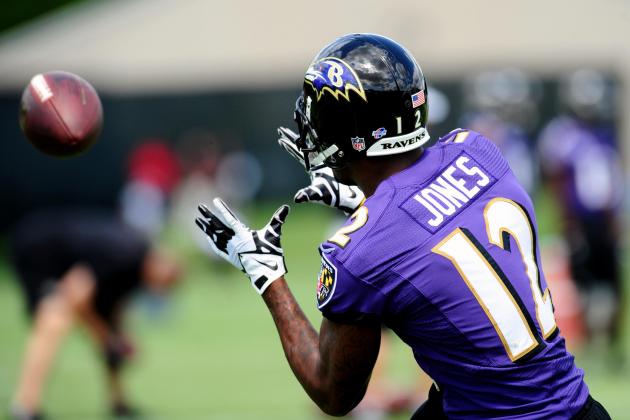 Evan Habeeb-USA TODAY Sports

Jacoby Jones has been taking the bulk of the first-team reps at receiver for the Ravens, but his failed conditioning test and inability to distinguish himself from the young guys mean it's only a matter of time before someone overtakes him.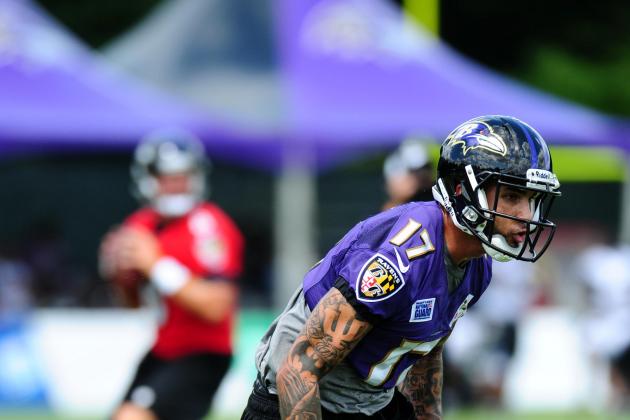 Evan Habeeb-USA TODAY Sports

Tandon Doss has had the most positive buzz out of the Ravens' receivers so far. He is quicker and has a better build, so if he solves the problem with drops he had last season, he could be a breakout candidate.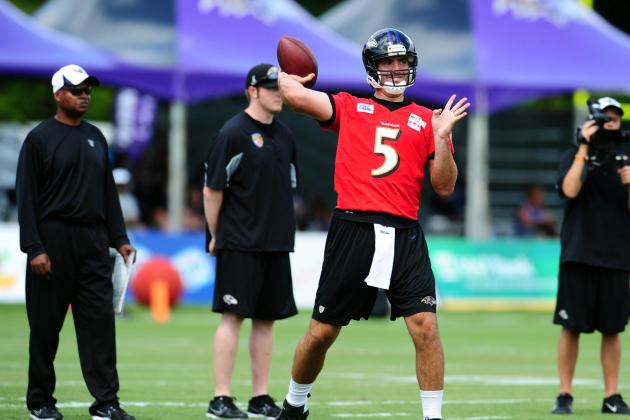 Evan Habeeb-USA TODAY Sports

Joe Flacco has been solid, but his teammates haven't been. Flacco has rarely gotten a pass off without pressure, and his receivers are still raw. This offense needs to get into gear for Flacco to have a chance at a breakout statistical season.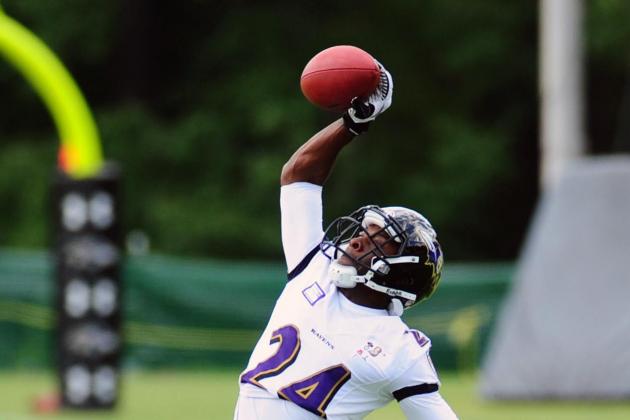 Evan Habeeb-USA TODAY Sports

Corey Graham and the Ravens' defense has looked excellent thus far in training camp, dominating the offense. The front seven especially has looked good, with a dominant defensive line and strong pass rush.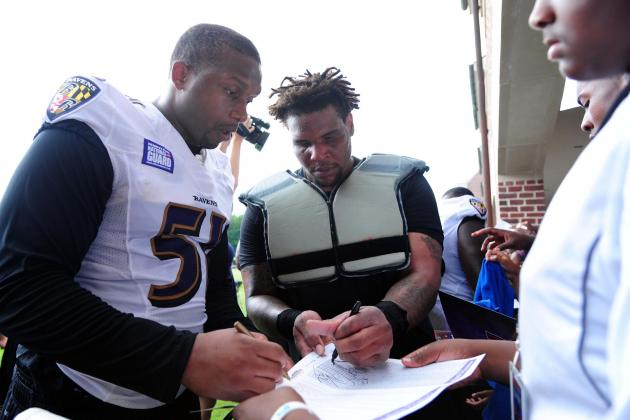 Evan Habeeb-USA TODAY Sports

Haloti Ngata, not Terrence Cody, has been taking reps at nose tackle, with Chris Canty and Arthur Jones outside. That seems to be the best way to get the Ravens' three best defensive linemen on the field, so Cody could be on the outside looking in for most of the season.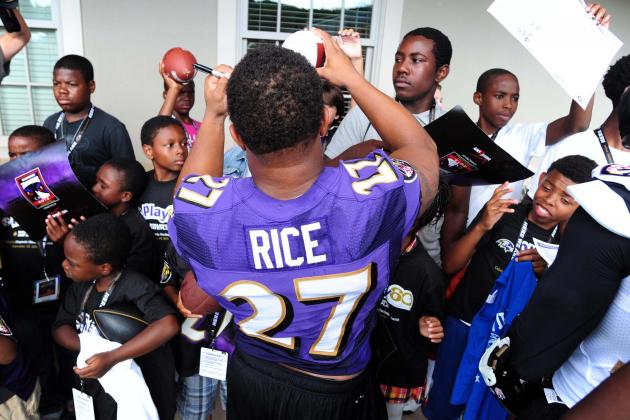 Evan Habeeb-USA TODAY Sports

Bernard Pierce has looked great and should improve on last season's numbers, but don't forget that Ray Rice is still the star of this offense. He doesn't need a lot of reps to prove he's an elite back, and he looks primed for another productive year.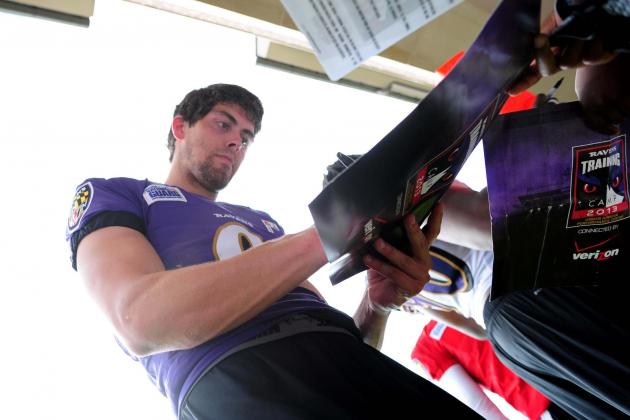 Evan Habeeb-USA TODAY Sports

Justin Tucker was a hot name in last year's camp, competing with Billy Cundiff for a starting job. Now, after nailing several clutch kicks last year, Tucker has no competition, but he's still a hot name. He is an excellent kicker who demands attention whenever his strong leg connects with the ball in camp.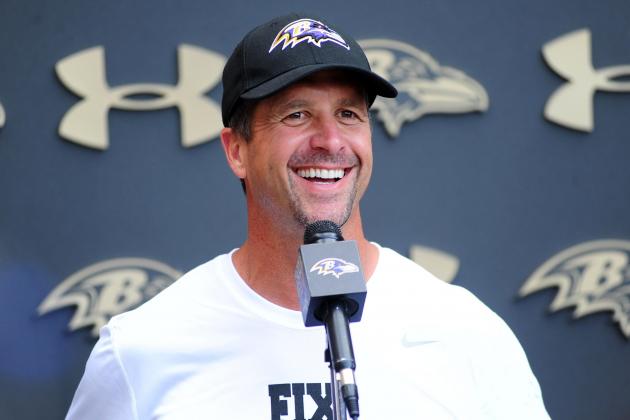 Evan Habeeb-USA TODAY Sports

Injuries and poor offensive line play hasn't been enough to dampen John Harbaugh's spirits. Football is back, and that's the real message here. Time will tell if Harbaugh will keep this team in playoff contention, but we all know he'll have a blast trying.