A little over two weeks ago, Justin Bieber was invited to the Chicago Blackhawks locker room and committed not one, but two critical errors: standing on the team's logo and touching the Stanley Cup.
Justin Bieber posing with the Stanley Cup in Chicago. Let me guess, he's now a Blackhawks fan? pic.twitter.com/1q4Dd9lTv9 (H/T @bnewbs16)

— darren rovell (@darrenrovell) July 10, 2013
Well, according to Barstool Chicago, Blackhawks fans have gotten their revenge at a recent Blackhawks convention by standing on the pop star's likeness.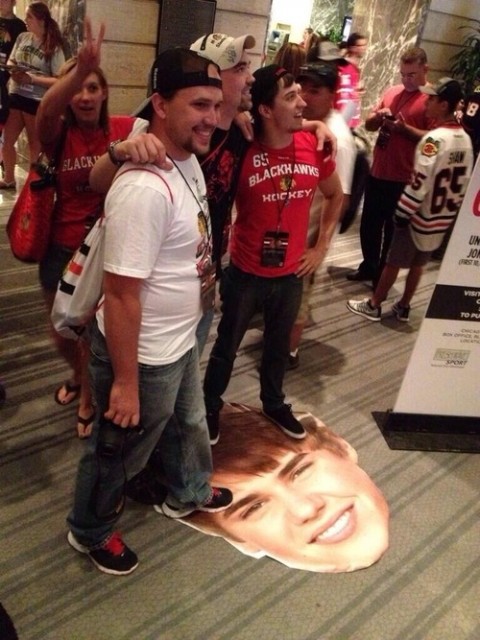 Moral of the story: Don't mess with Chicago hockey fans.