Fired Up: Most Intense Players in NBA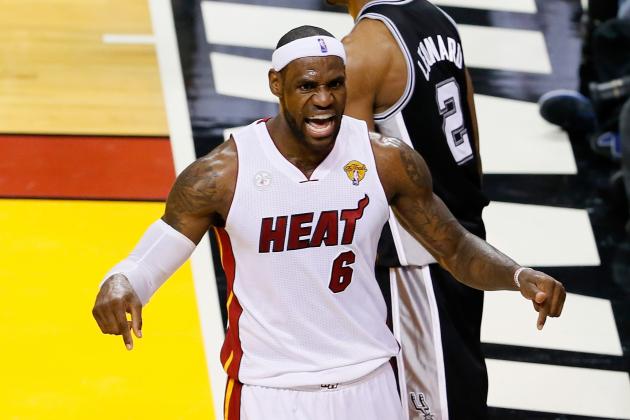 Kevin C. Cox/Getty Images

LeBron James' athleticism, ferocious slams and rejections of Tiago Splitter dunk attempts are the essence of intensity. As he's become more confident in his incredible physical abilities, he's become more dangerous and emotionally charged on the court.
The evolution has made James a four-time MVP, two-time NBA champion and NBA Finals MVP.
As intense as LeBron is, he doesn't have a patent on the adjective. Where does King James rank among the league's most fired-up players? Let's try to determine that in the following slides.
Begin Slideshow

»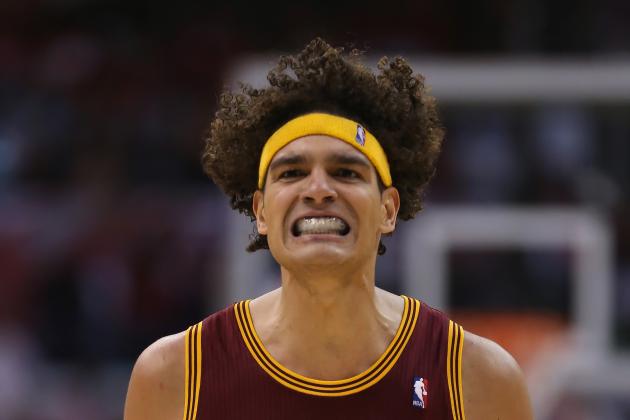 Jeff Gross/Getty Images

Sure, Anderson Varejao missed all but 25 games during the 2012-13 season, but if you're questioning Varejao's place on this list, I'm reminded of the great hip hop track from Roy Jones Jr., Y'all Must've Forgot.
OK, maybe the track isn't great, but the concept still applies.
Few big men get after it on both ends of the floor like Varejao. He's the ultimate irritant for his opponents and never seems to fatigue.
Varejao is the type of player you hate if he's not on your team, but if you're a Cleveland Cavaliers fan, he probably holds a special place in your heart because of his energy.
The man they call "Carrot Top" will return to play with his traditionally high energy level next season.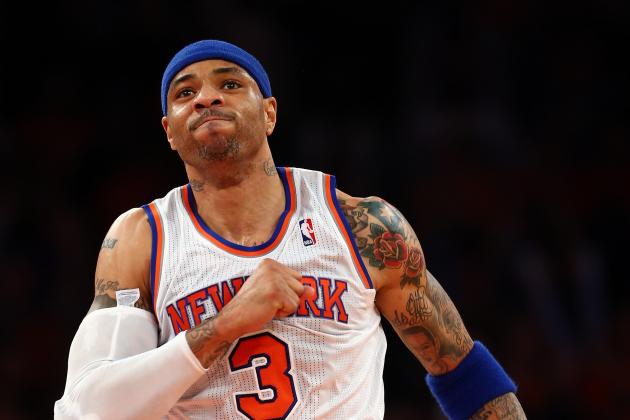 Elsa/Getty Images

Kenyon Martin isn't quite as athletic as he was when he broke into the league as the No. 1 overall pick in 2000, but he's just as aggressive, nasty and tough around the basket.
He never developed the best jump shot and didn't improve his ball handling, but he always delivers maximum effort in the trenches and never backs down.
Why did the New York Knicks bring the 35-year-old back for another season? Because his presence ensures that the intensity level will be high on any unit he plays on.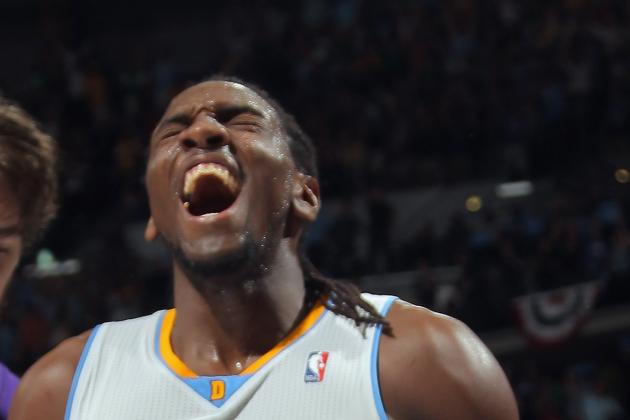 Doug Pensinger/Getty Images

Kenneth Faried is an undersized power forward with ridiculous hops and an insatiable appetite for rebounds. His nickname is "Manimal," and it is among the most fitting monikers in the NBA.
The key to offensive rebounding is desire, and Faried has plenty of it. On the glass, he is a complete beast.
Some doubted whether his rebounding and defensive game would translate from tiny Morehead State to the NBA, but Faried quickly dispelled those concerns. He has averaged 3.2 offensive boards in his two-year career, 8.6 rebounds overall and has had a surprising 11.1 points per game, as well.
Faried's game could still use some refinement, but when it comes to pure energy, few players bring it harder than he does.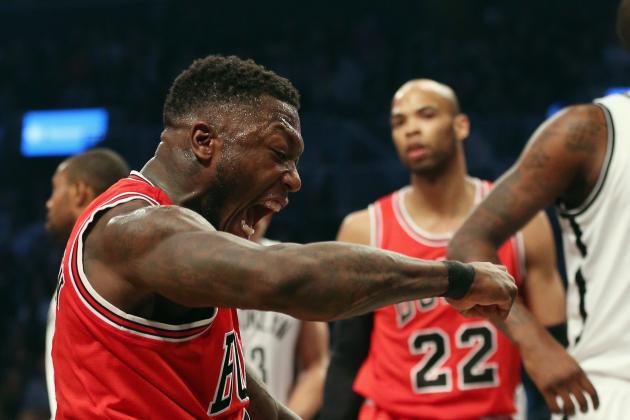 Bruce Bennett/Getty Images

At 5'9", 180 pounds, Nate Robinson is one of the smallest players in the history of the NBA. Even in such a diminutive package, though, he is a mountain of energy and intensity.
He has to be filled with the aforementioned qualities to perform at such a high level in the 2013 postseason. Robinson endured the flu, a busted lip, a roster of teammates crippled by a plethora of injuries and the intensity of a second-round playoff series.
Amidst those impediments, he still produced a humongous performance against the Brooklyn Nets.
Robinson's 34 points in Game 4 of the Eastern Conference playoffs was one of the best postseason performances you'll see, all things considered. For the series, he averaged 17.2 points per game.
In addition to lighting the Nets up on the scoreboard, Robinson proved there's a lot of power in that compact body. Ask C.J. Watson how strong he is.
The former Washington Huskies defensive back bodyslammed Watson onto the scorer's table during a skirmish in the series.
The 28-year-old pogo stick still has plenty bounce and aggression left in the tank. He's taking his talents to the Mile High City this year.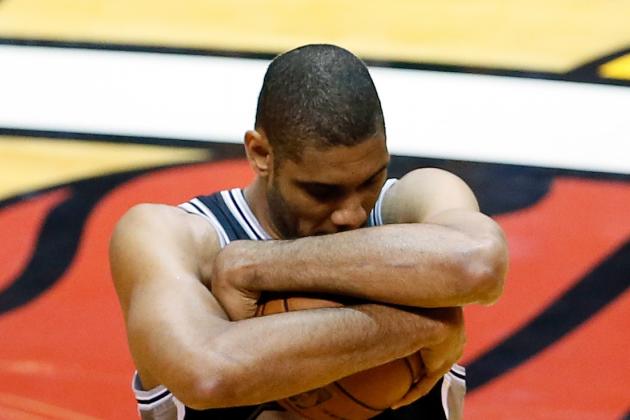 Kevin C. Cox/Getty Images

Before you scoff at the Big Fundamental's inclusion on this list, the operative word here is "intensity." A player can be intense without being overly emotional, and Tim Duncan is proof of that.
Few players are as locked in as Duncan is on the court. From the moment he embraces the ball before the opening tip off to the final buzzer, he makes up for what Father Time has stolen with pure passion.
At some point, Duncan's career will be over. Fans and lovers of the game will miss his professionalism and class, but if you've really been paying attention, Duncan's competitiveness and focus have been just as exemplary.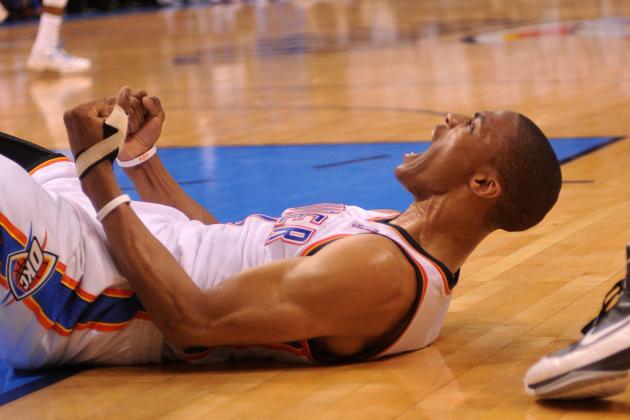 Mark D. Smith-USA TODAY Sports

Russell Westbrook is like the Energizer Bunny—he just keeps going. Until he suffered a torn meniscus in the playoffs, nothing had prevented the Oklahoma City Thunder star from missing a game on any level.
Critics point out Westbrook's still-developing playmaking skills, but you'd be hard-pressed to find any point guard—or player of any position—that plays harder.
His competitiveness is apparent on every manic drive to the rack and in the way he harasses opposing point guards. Westbrook averaged seven free-throw attempts per game, which was sixth in the NBA, along with 1.77 steals.
No other point guard averaged more trips to the line, because no other lead guard attacks as frequently.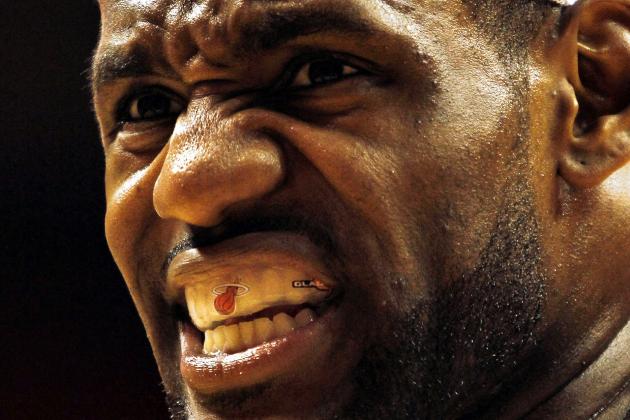 Marc Serota/Getty Images

Intensity hasn't always been associated with King James, but over the last two years, he has proven himself to be plenty fired up.
We know about the statistical accolades, but the inner beast has been unleashed from within the kid from Akron, Ohio.
From the "hold it down" maneuver he showed us during the 2012 Conference Finals against the Boston Celtics to the epic comeback without his trademark headband in Game 6 of the NBA Finals, James' intensity can never be questioned again.
The mental aspect has nearly caught up with his physical prowess, and the possibilities are endless.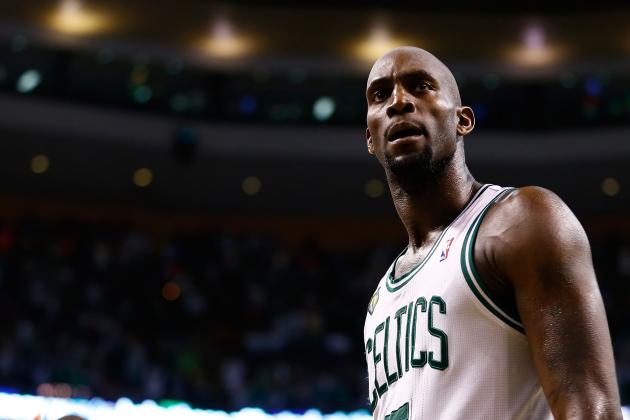 Jared Wickerham/Getty Images

Mr. Anything is Possible is taking his gruff demeanor, foul mouth, amazing physical fitness and defensive excellence to Brooklyn. Part of Kevin Garnett's tough guy act may very well be just that—an act—but it has worked well for 18 years.
Garnett is a future Hall of Famer partially because of the crazy skill level attached to his seven-foot frame. Few big men that have ever played the game have been as gifted.
Beyond the talent, the thing that truly sets KG apart is his unrelenting intensity. Without it, his career may have ended a few years ago. The fire helps to keep him effective and dangerous.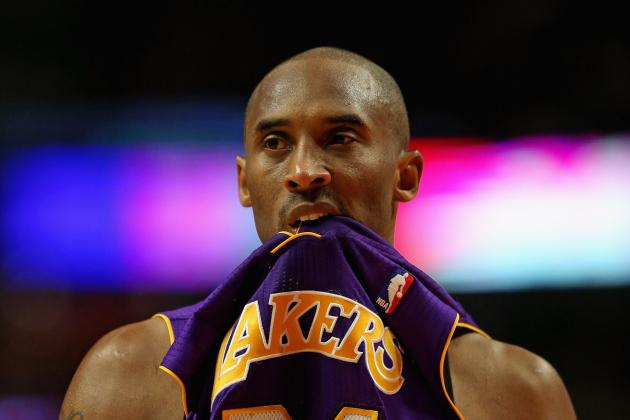 Jonathan Daniel/Getty Images

Simply put, Kobe Bryant is a maniac. I mean that in a good and bad way. His maniacal approach is the reason he's played through as many injuries as just about any player you'll find. Bryant's ultra-competitive and defiant nature are also the reason he'll probably make it back from his ruptured Achilles before anyone else would.
There is already talk that Bryant could be ready to go in the preseason.
On the bad side, his intensity level is so high that he can sometimes devour teammates who don't meet his must-win standards.
No matter what sports you follow, you will never find a more driven athlete. The Black Mamba wants to win every game, and he wears his emotions on his sleeve on the court and off.
Love him or hate him, his work ethic and drive are part of what make him one of the game's all-time greats.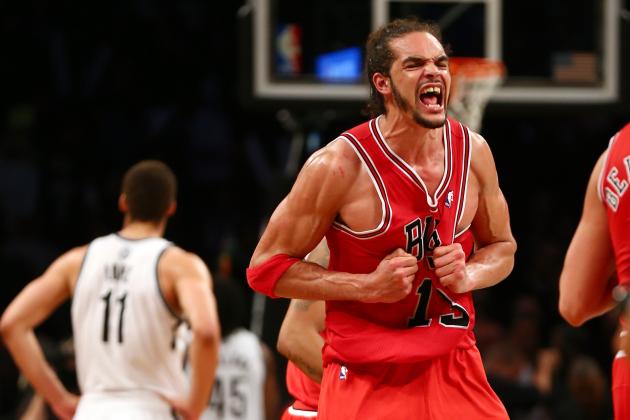 Elsa/Getty Images

Are you surprised? You shouldn't be.
Derrick Rose is the Chicago Bulls' best player by far, but Joakim Noah is the heart and soul of the NBA's scrappiest bunch.
He plays hurt, dives for lose balls, never gives up on a rebound, screams, applauds and exerts more emotion than any other player in the league during a game.
Everything that was said about Anderson Varejao is multiplied by two when it comes to Noah. If you watch every game the Chicago Bulls play, you'll never see him disengaged or disinterested on the court.
The 28-year-old All-Star center is the most consistently fired-up player in the NBA.
Follow me, as basketball brings us all together.