UFC 163: Who's on the Chopping Block?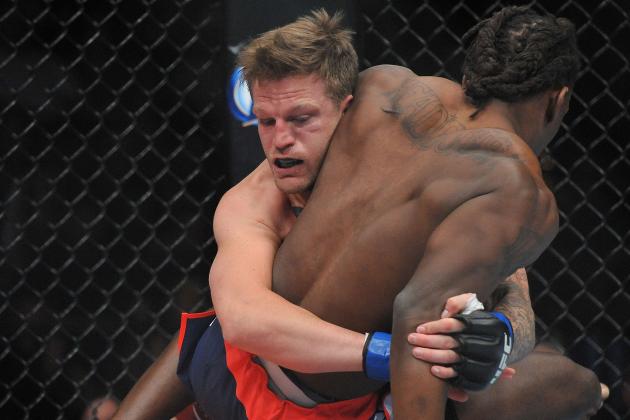 Gary A. Vasquez-USA TODAY Sports

One thing that has become certain as of late with the UFC is that jobs are not secure. A bad performance or a losing streak is all it takes for you to be a free agent and on the outside of the world's largest MMA promotion looking in.
This is the reality facing fighters, with the UFC intent on clearing roster space, as was illustrated by a large number of recent cuts. These have come at the expense of guys at the bottom of the roster and former headliners alike.
Approaching UFC 163, it is almost certain that some men will lose their jobs after the night is over. Here is a look at who may be on the chopping block.
Begin Slideshow

»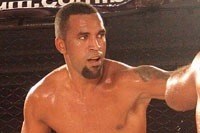 sherdog.com
Although he is dropping from heavyweight to light heavyweight in his second UFC fight, Ednaldo Oliveira is definitely on the chopping block.
The boxing-based striker did not show much in his UFC debut, albeit on late notice, against Gabriel Gonzaga. Once Oliveira went to the ground, he was choked out by the world-class jiu-jitsu artist.
He will now face Francimar Barroso, who took this fight on late notice himself. Should Oliveira fall to the late replacement, it would be hard to justify his spot on the roster.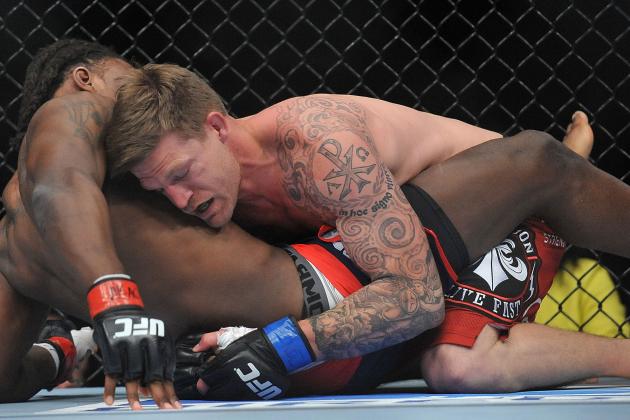 Gary A. Vasquez-USA TODAY Sports

A competitor on season 16 of The Ultimate Fighter, Bristol Marunde made his UFC debut on the finale of the following season in losing fashion, despite showing some promise.
The 31-year-old was knocked out by Clint Hester, but will receive one more chance at victory when he meets Viscardi Andrade.
Andrade was a member of the Brazilian version of the reality show and was one of the more promising prospects on that show. That means this will not be an easy out for the more experienced Marunde.
It's win or go home. Either Marunde lives on or his UFC dream dies in Brazil.
sherdog.com
In a surprising turn, Josh Clopton will get another shot in the UFC. The bad news is that he is facing jiu-jitsu ace and Zuffa veteran Rani Yahya.
Clopton failed to make it to the house on season 14 of The Ultimate Fighter. He got a spot on the finale anyway, where he lost to Steven Siler. One has to think he is running out of chances.
The Skrap Pack member has a huge task in front of him. He needs to bring his A-game or he will likely get his pink slip.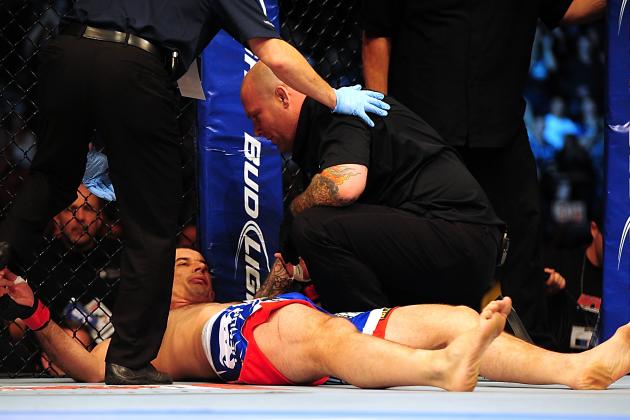 Anne-Marie Sorvin-USA TODAY Sports

Anthony Perosh is 3-2 in his current UFC run and 41 years of age. That is not a good formula for a company where youth, record and skill keeps you employed.
Previous to his last outing, a seven-second dismantling at the hands of Ryan Jimmo, Perosh was on a three-fight win streak. That may be enough to keep his job.
However, his striking has not improved, he doesn't possess the strongest takedowns and he is not getting any younger. The only saving grace is that the light heavyweight division needs depth.
Should he lose to Vinny Magalhaes, especially in poor fashion, it could be back to the land down under.