How the 2013 NBA Offseason Is Erasing the NBA's Middle-Class Teams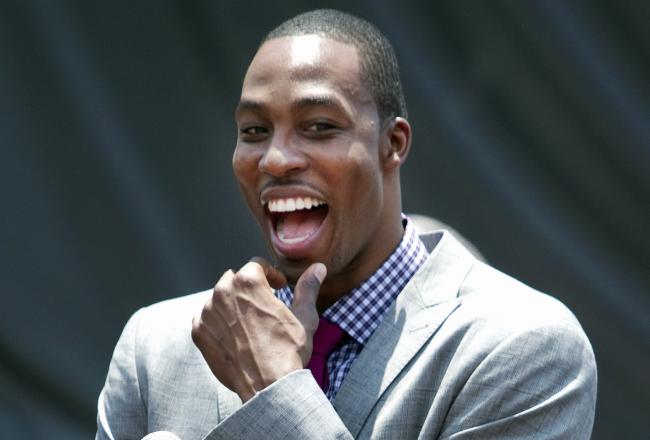 Bob Levey/Getty Images
The NBA's richest teams are getting richer.
A quick scan across the league's landscape shows that the 2013 offseason didn't do much to encourage parity. Virtually every squad that enjoyed home-court advantage in last year's playoffs either improved or did enough to retain its status as a title contender.
And with none of last season's lottery teams doing enough to lift themselves up toward serious contention, the league's middle class practically evaporated this summer.
Need examples? Here's a rundown of what's been going on since the 2012-13 season ended.
The Good Got Better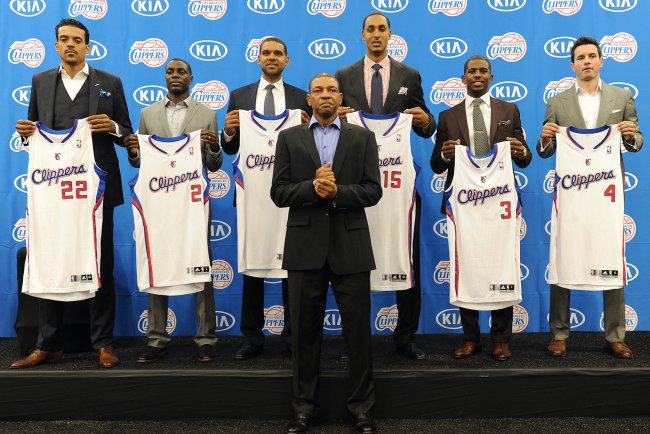 Jayne Kamin-Oncea-USA TODAY Spor
The Los Angeles Clippers won 56 games and were widely considered a fringe contender a year ago. All they've done since is install the universally respected Doc Rivers as head coach and shore up their biggest offensive weakness by adding a ton of outside shooting.
The perimeter additions of Jared Dudley and J.J. Redick should provide the much-needed spacing that simply wasn't there last season.
The man who'll benefit most from said spacing is Chris Paul, one of the offseason's premier free agents, whom the Clippers officially re-signed at the earliest allowable moment.
Dwight Howard's move from the Los Angeles Lakers to the Houston Rockets may have done more to crush the middle class than anything else this summer. The Rockets went from "decent" to "scary," while the Lakers plunged out of the playoff picture and into the lower reaches of the Western Conference.
In the East, the Chicago Bulls and Brooklyn Nets figure to be even more dangerous in 2013-14 than they were this past year.
The Bulls shrewdly brought on Mike Dunleavy to provide versatility and shooting on the wing. They will also re-inject a certain former MVP into a lineup that actually won a playoff series last year despite looking like a collection of extras from the set of The Walking Dead.
Illness, injury and overuse (thanks a lot, Tom Thibodeau) reduced the members of the short Bulls rotation to zombies in the playoffs, but a couple of key additions will likely result in a livelier bunch. It's not a stretch to say this team could return to the 2011-12 form that earned it the league's best regular-season record that year.
The Nets, who pilfered virtually all of the remaining useful parts from the Boston Celtics, are also looking much better.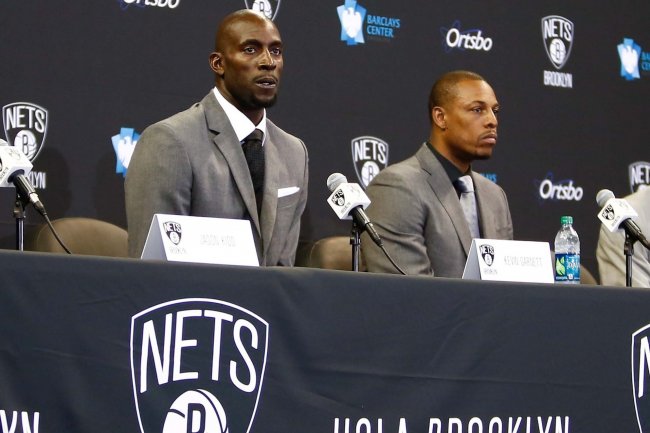 USA TODAY Sports
The additions of Kevin Garnett and Paul Pierce would have been enough to drastically improve the team's impressive 49 wins from a year ago, but the criminally cheap discount at which the Nets acquired Andrei Kirilenko makes them a bona fide championship threat.
The Bad Stayed Bad
We could spend time going through all of the rest of the great teams that either stayed great or got better this offseason, but it's much easier to prove that the league's middle class is dying by trying to name the top-tier free agents that left their contending teams.
Go ahead and try. I'll wait.
Give up?
Don't feel bad. You probably can't think of any examples because there are almost no instances of a stud talent leaving his contending team.
Of teams that finished the regular season with home-court advantage in the playoffs, only the Denver Nuggets suffered a big free-agent loss. Andre Iguodala went to the Golden State Warriors in a sign-and-trade deal, but all he really did was leave a good team for a better one. Remember, the Dubs dispatched the Nuggets in six first-round games last year.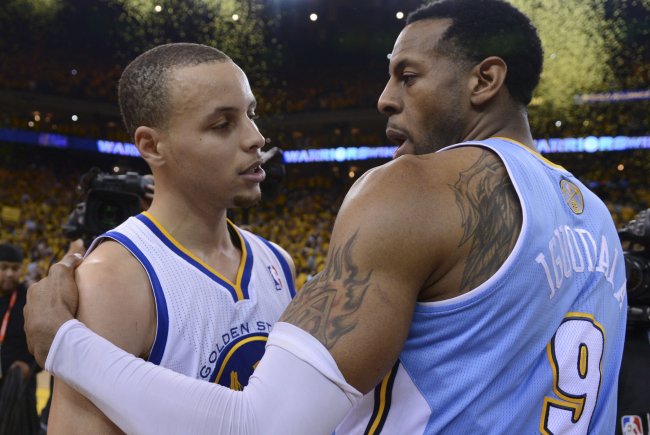 Kyle Terada-USA TODAY Sports
So it's not like Iggy abandoned a contender to join a mid-tier rebuilding project. He signed on with a potential contender that was already on the rise.
The Great Stayed Great
And the league's truly elite teams (for our purposes, the ones that reached their respective conference finals) all either improved or stayed just as dangerous as they were last season.
The Miami Heat will return everyone of consequence except for Mike Miller, who played just 15.3 minutes per game a year ago. Of course, Miller joined up with another contender: the Memphis Grizzlies.
The Grizz also retained defensive dynamo Tony Allen and swapped little-used Darrell Arthur for the very underrated Kosta Koufos. They improved as well.
The Indiana Pacers signed C.J. Watson to play behind George Hill at the point, a massive upgrade over the borderline unplayable D.J. Augustin. In addition, Indy inked Chris Copeland and traded scraps for Luis Scola, giving the team the bench scoring it sorely lacked in its impressive playoff run.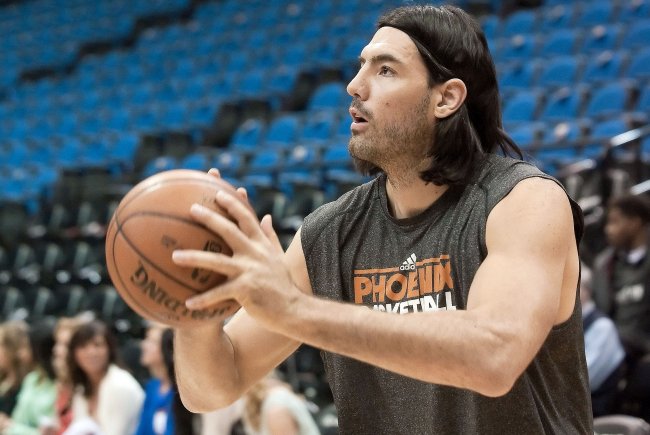 Greg Smith-USA TODAY Sports
Toss in a healthier Danny Granger and the Pacers suddenly have one of the scariest nine-men rotations in the NBA.
The only conference finalist we haven't yet discussed—the San Antonio Spurs—retained everyone who mattered but Gary Neal. Neal had his moments last season, but he slipped in and out of the rotation all year and wasn't really a big part of the Spurs' core.
Assuming Danny Green and Kawhi Leonard continue to improve, next year's Spurs should be even better than the team that was mere seconds away from an NBA title last spring.
What's Behind the Class Divide?
So what gives? Why are the NBA's best teams stomping on the gas while the middle-of-the-road clubs can't get out of neutral and the laggards are stuck in reverse?
While it's tempting to criticize the collective bargaining agreement that was supposed to help competitive balance by making it easier for every team to retain their own free agents, that's a pretty shortsighted approach.
The new rules have only been in place for two seasons, so small-sample-size caveats are still highly applicable. And there's an even bigger reason for the widening gap between the league's best and worst teams: the summer of 2014.
After the 2013-14 season, there's going to be a tidal wave of available talent.
Between the historically loaded 2014 NBA draft class and the possibility that LeBron James, Dwyane Wade, Chris Bosh, Kobe Bryant, Dirk Nowitzki and Carmelo Anthony (to name a few) could all become unrestricted free agents, bad teams are more than content to endure another year of purgatory for a heavenly payoff.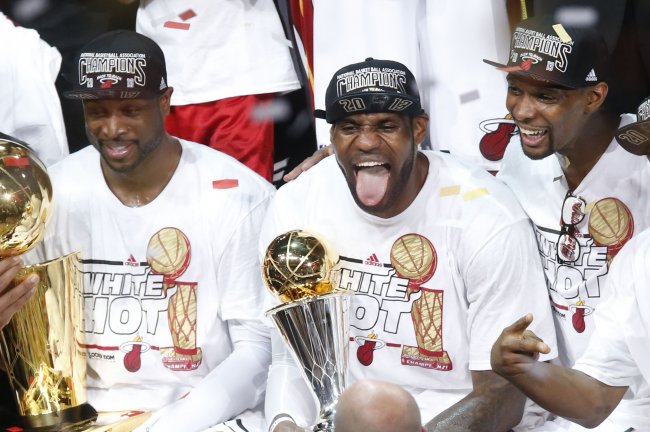 Derick E. Hingle-USA TODAY Sport
The NBA model generally encourages bottoming out before starting an ascent, but the incentives to tank this season are stronger than ever. Saving cap room and collecting lottery tickets makes more sense than usual right now, and lots of teams are trying to position themselves to do both.
The result is that bad teams generally stayed bad this offseason, while the good teams took advantage of a free-agent market that featured fewer competitors than usual.
The Phoenix Suns and Sacramento Kings were content to remain terrible, while the Philadelphia 76ers, Milwaukee Bucks, Boston Celtics and Toronto Raptors all took nosedives. None of them made moves that indicated any desire to win in the short term.
Under normal circumstances, guys like Copeland and Dunleavy might have had the good fortune of being overpaid by lottery teams looking for any kind of talent. But because those teams value their cap space and ping pong balls especially highly right now, title-contending clubs were able to swoop in and snatch them up at discount prices.
There are certainly exceptions to the currently bipolar setup of contenders and bottom-feeders. For one, the Dallas Mavericks appear content to occupy the fuzzy area between the playoffs and the lottery. The Portland Trail Blazers are another example.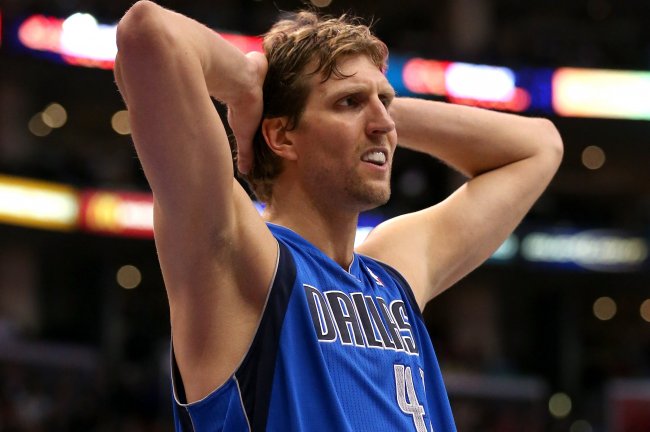 Stephen Dunn/Getty Images
And there are also a couple of teams that figure to be on the rise because of organic growth. The Cleveland Cavaliers and Washington Wizards come to mind.
But by and large, the NBA's middle class is suddenly much smaller.
The current setup isn't ideal for parity, but the bright side of having to watch so many teams essentially wave the white flag before the season even starts is that we'll get to enjoy a 2013-14 campaign that could feature as many as 10 legitimate title contenders.
In theory, we won't see this kind of class division persist beyond this offseason. But if this sort of thing recurs on three- or four-year cycles when big-name free agents all hit the market at once, the NBA is going to have to take a long look at the guidelines it has in place.
This article is
What is the duplicate article?
Why is this article offensive?
Where is this article plagiarized from?
Why is this article poorly edited?