The One Thing Big-Name NBA Free Agents Bring to New Team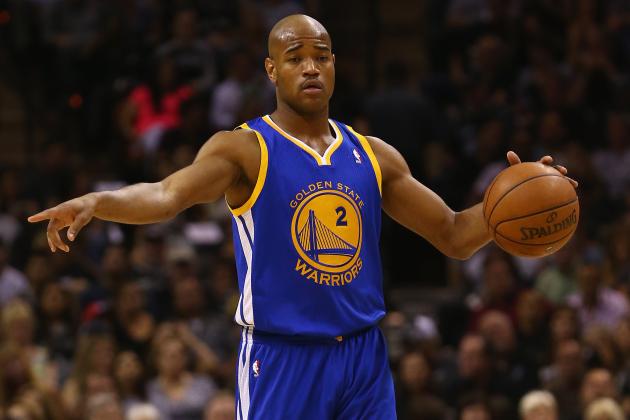 Ronald Martinez/Getty Images

Although many big-name NBA free agents will bring a multitude of helpful skills to their new team, one thing in particular is sure to make the biggest difference, for better or worse.
Whether it's Andrei Kirilenko's veteran presence off the bench or Jarrett Jack's leadership, one aspect of each player's game will be put under the microscope more so than everything they bring to the table.
Fans, coaches and teammates will have to understand, and perhaps scrutinize, what marquee additions bring to their roster. These free-agent signings will either fit in seamlessly with the system or stick out like broken puzzle pieces.
League general managers can only hope they signed the correct guy.
Note: Because this article breaks down what NBA free agents bring to their new team, big-name stars like Chris Paul and J.R. Smith won't make the cut, because they each re-signed with their respective teams.
Begin Slideshow

»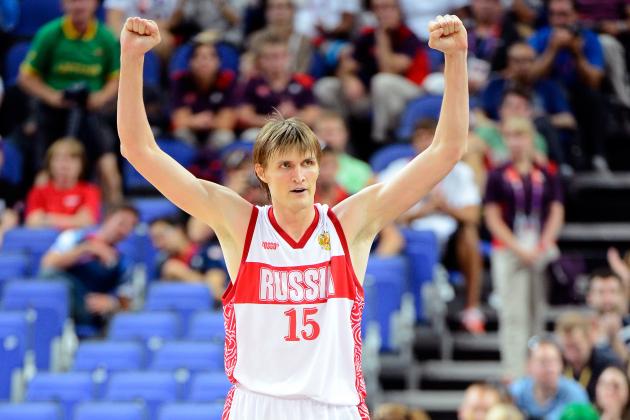 Ronald Martinez/Getty Images

One Thing He Brings: Veteran Bench Presence
During an offseason in which the Brooklyn Nets added future Hall of Famers Paul Pierce, Kevin Garnett and Jason Kidd (two to play, one to coach), the signing of 11-year NBA veteran Andrei Kirilenko slid under the radar.
Although Kirilenko will continue to be overshadowed by Pierce and Garnett, he may prove to be the most underrated free agent signing this summer.
The lanky Russian is a pesky defender who can also contribute on the offensive end of the court. His ability to fill up the box score with stocks (steals plus blocks) has made him quite the X-factor.
Because Pierce will be 36 years old in October and needs to be saved for an inevitable playoff run, the addition of Kirilenko is that much more important. Coach Kidd should have no problems resting the former Celtic in favor of Kirilenko for long stretches because of his veteran experience.
AK47 may have left approximately $7 million on the table by opting out of his contract with the Minnesota Timberwolves, but playing for a Russian owner on a championship contender certainly tipped the scales.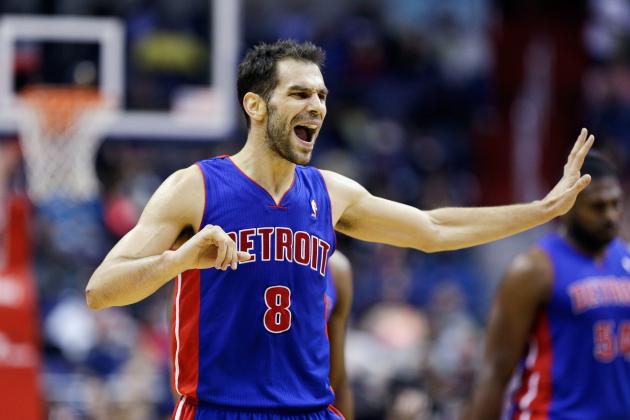 Rob Carr/Getty Images

One Thing He Brings: Consistent Offense
Dirk Nowitzki can't be all too pleased with the Dallas Mavericks' 2013 offseason. Instead of landing Dwight Howard and/or Chris Paul, the Mavs ended up with Jose Calderon, Monta Ellis and Samuel Dalembert. Needless to say, those signings don't make the Mavericks instant title contenders.
Nevertheless, adding Calderon may prove to be the best move the Mavs made this summer in terms of securing consistent offensive output.
Not only did the Spaniard average 7.1 assists per game between the Toronto Raptors and Detroit Pistons, but he also shot a robotic 46.1 percent from beyond the arc (52 percent from deep in 28 games with Detroit).
He's not a good defender and he's on the wrong side of 30 (he'll turn 32 in September). Even so, Calderon's ability to run an offense, distribute the ball and knock down threes makes him a valuable asset.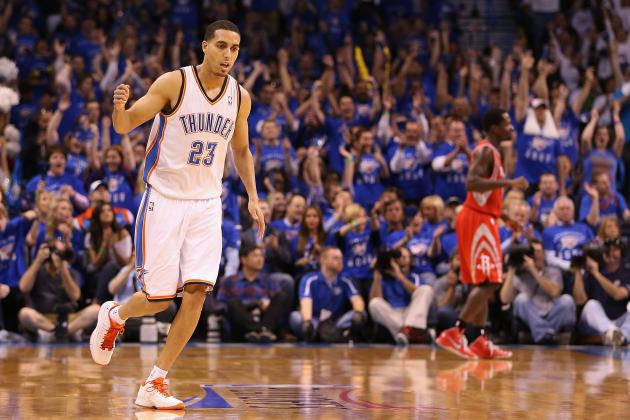 Christian Petersen/Getty Images

One Thing He Brings: Outside Shooting
Over the course of the 2012-13 season, the Minnesota Timberwolves couldn't knock down the long ball. Minny shot a woeful 30.5 percent from three-point range as a team, which ranked them dead last in the NBA.
Adding outside shooters to fix that glaring weakness had to be a priority for Minnesota's front office this summer. They did well by bringing in Kevin Martin.
The nine-year NBA veteran is a career 38.5 percent three-point shooter. Last season with the Oklahoma City Thunder, he shot 42.6 percent from downtown, which was the best percentage of his career.
With so many lackluster outside shooters on the roster—Ricky Rubio, Alexey Shved, Derrick Williams, Chase Budinger, etc.—Martin instantly fills a void. He'll be able to spread the floor around Rubio and Kevin Love, which is an asset the T-Wolves have been lacking in recent years.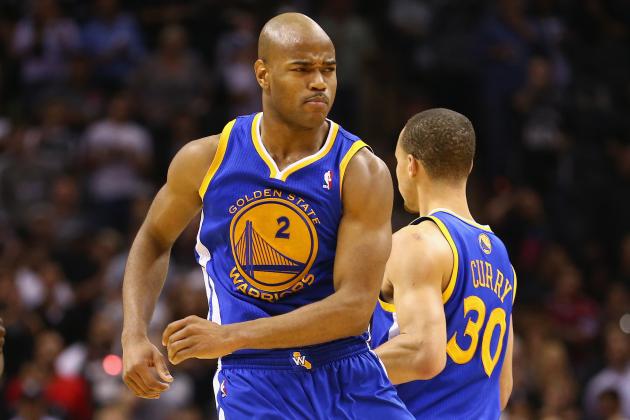 Ronald Martinez/Getty Images

One Thing He Brings: Leadership
The Cleveland Cavaliers are one of the youngest teams in the NBA with an average age of 24.8. Only two players on the roster for next season are older than 26: Anderson Varejao (30) and Jack (29). As a result, Jack's position as a locker room leader is invaluable.
Kyrie Irving is one of the best young players in the league, but even he can only do so much. Not only will Jack be able to provide Irving with rest (a major plus given his injury history), but he also provides a presence off the bench as someone who can lead the young guys by example.
Not only did Jack help guide the Golden State Warriors to a playoff berth last season (finishing third in Sixth Man of the Year voting as well), but he also shined when they got there. The veteran out of Georgia Tech scored 20 or more points in six of Golden State's 12 playoff games. He shot 50.6 percent from the field during the Warriors two-round run.
The Cavs still appear to be a borderline playoff team for next season (all depending upon the health of Andrew Bynum). However, Jack is an experienced leader who will make a major impact.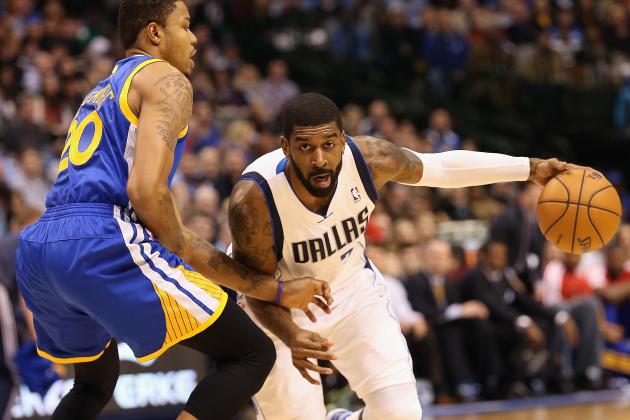 Ronald Martinez/Getty Images

One Thing He Brings: Poor Late-Game Execution
O.J. Mayo's short stint with the Dallas Mavericks certainly didn't leave the fans wanting more.
His inconsistent play and lack of focus led head coach Rick Carlisle to chew him out on the sidelines last season, according to Tim MacMahon of ESPN. It's bad enough when a head coach has to call a timeout with the sole purpose of getting one player out of the game. It's another thing entirely when said player continues to crumble in late-game situations.
According to a February article by ESPN's Tim MacMahon, Mayo was the NBA's worst ball-handler in clutch situations (often leading to Mavericks losses):
The painful facts, according to the NBA's advanced stats: Mayo leads the league in turnovers when the score is within one possession in the final two minutes of games this season. And the final minute in such situations. And the final 30 seconds. And the final 10 seconds.

Making matters worse, Mayo's turnover rate gets progressively higher as the clock ticks down in close games. He has eight turnovers in the final two minutes of one-possession games, a span of 48 minutes. Six of those have come in the final minute of games (11.5 per 48 minutes), five have come in the final 30 seconds (18.5 per 48 minutes) and three have come in the final 10 seconds (28.8 per 48 minutes).
Mayo's late-game execution was downright ghastly a season ago. Perhaps he'll improve next season for the Milwaukee Bucks, but it's hard to call this addition an upgrade.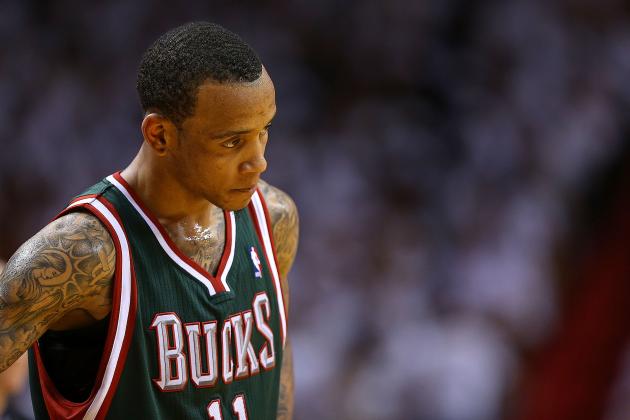 Mike Ehrmann/Getty Images

One Thing He Brings: Shot Attempts
Let's just say it's not a good thing to be featured on Kirk Goldsberry's infographic of the "Stop-Shooting-There" All-Stars. It's even worse when said player's key NBA niche is shooting the ball 17.5 times per game, but that's the state of affairs for Monta Ellis.
The 27-year-old guard hoisted up 1,436 shot attempts for the Milwaukee Bucks last season. He made just 41.6 percent of them. In an even more egregious twist, Ellis shot a lowly 28.7 percent from three-point range, but decided to jack up 328 attempts from beyond the arc.
He's a far more efficient player when he's attacking the basket and getting to the free-throw line, but for some reason he decided to shoot four three-pointers per game a season ago.
When Dirk Nowitzki led the Mavericks to an NBA title in 2011, the team's best strength was a balanced offense. There's nothing balanced about Ellis's shot chucking. It will be interesting to see how he fits with Nowitzki and coach Rick Carlisle.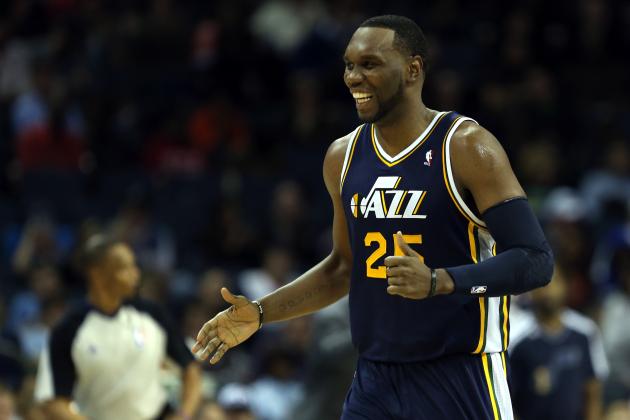 Streeter Lecka/Getty Images

One Thing He Brings: All Offense, No Defense
There's no doubting Al Jefferson's standing as one the NBA's best offensive big men. An array of savvy post moves and beautiful baby hooks has allowed Jefferson to average at least 17 points per game for six straight seasons.
His defense, however, is an entirely different story.
When "Big Al" was on the court for the Utah Jazz last season, the offensive rating of opponents was 110.5 points per 100 possessions. When he was on the bench, the offensive rating of opponents plummeted to 100.7 points per 100 possessions.
In other words, if the Jazz kept Jefferson on the bench, the team would have made up 9.8 points per 100 possessions on the defensive end. That's a truly remarkable statistic.
Jefferson is a talented interior player who should help the Charlotte Bobcats win at least 30 games, but his contributions on the defensive end of the court are limited to rebounding.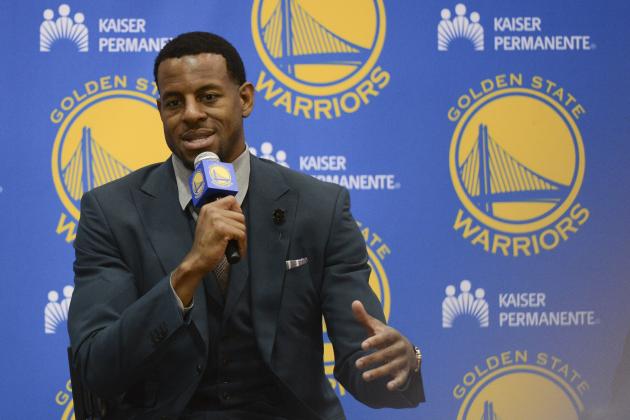 Kyle Terada-USA TODAY Sports

One Thing He Brings: Perimeter D
With so many prevalent offensive threats in the loaded Western Conference—Tony Parker, Kevin Durant, Chris Paul, James Harden, etc.—having great perimeter defenders with the ability to stifle those guys is, well, very important.
The Golden State Warriors' three-guard rotation of Stephen Curry, Klay Thompson and Jarrett Jack was great, but it didn't feature any lockdown defenders. With the addition of Andre Iguodala to the fold, the Warriors now have a nice balance of offense and defense on the perimeter.
More importantly, because Curry, Thompson, Harrison Barnes and perhaps even Kent Bazemore can shoulder the offensive load, Iggy can focus all of his energy on defense. That dynamic has the potential to be very dangerous.
The concern right now for Golden State is losing Jack and Carl Landry to free agency. They brought in some pieces to help stop the bleeding, but Jack and Landry meant a great deal to the Warriors' successful second unit.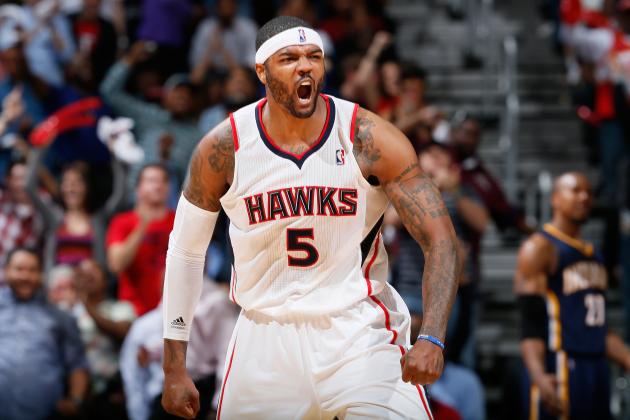 Kevin C. Cox/Getty Images

One Thing He Brings: Talent (But He's A Poor Fit)
Back in June, I wrote that the best-case scenario for the Detroit Pistons' 2013 offseason was to remain patient. Years of mediocrity—and the draft picks that come with it—have helped the Pistons land a promising young core of Greg Monroe, Andre Drummond and Brandon Knight.
Unless they were to land a bona fide alpha dog to lead those youngsters, spending big money in free agency didn't make much sense.
Fast-forward to July. Detroit decided to give Josh Smith a four-year, $54 million deal.
Smith has a lot of talent. In fact, according to ESPN Stats and Information, J-Smoove is one of just four players with at least 10,000 points, 5,000 rebounds and 2,000 assists since the 2004-05 season (joining LeBron James, Pau Gasol and Kevin Garnett).
That's elite company, but Smith doesn't have anywhere near the basketball IQ of those other guys.
For further evidence of that, look no further than this disturbing shot chart by Grantland.com's Kirk Goldsberry. When Smith is taking the ball to the basket, he's one of the best in basketball. When he's shooting the ball from literally anywhere else, it's time for fans to shield their eyes.
Smith will likely play small forward in a frontcourt that already features Monroe and Drummond. Considering that the former Atlanta Hawk is one of the least qualified players to spread the floor with outside shooting, I don't understand his fit in Detroit's current system.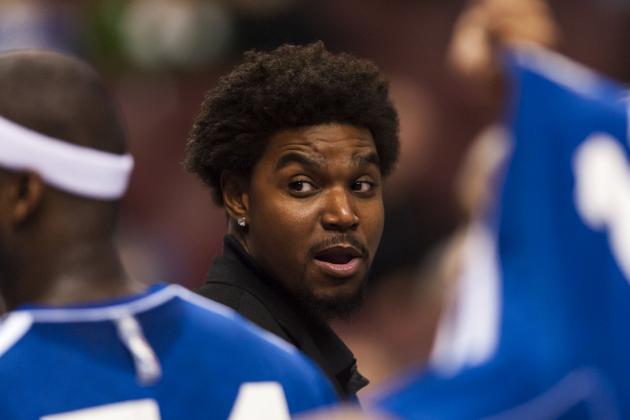 USA TODAY Sports

One Thing He Brings: Uncertainty
You can't knock the Cleveland Cavaliers for making a low-risk, high-reward gamble on Andrew Bynum. Although his two-year deal is worth up to $24 million, only $6 million is guaranteed and the second year of the contract is a team option. So if the Cavaliers feel skittish about Bynum's health, they can simply decline to pick up the option in 2014.
When healthy, Bynum is one of the best centers in the NBA. In his final season with the Los Angeles Lakers, the big man played in 60 of a possible 66 regular season games. He averaged 18.7 points and 11.8 rebounds (both career highs).
Knee issues, however, ensured that Bynum didn't play a single minute for the Philadelphia 76ers last season. So if there's one thing the soon to be 26-year-old brings to the Cavs, it's uncertainty.
If he's healthy enough to actually play, the Cavaliers will have acquired one of the best young centers in the league to pair with Kyrie Irving. If he's not, well, I suppose he'll get paid $6 million to sit on the bench and grow his hair.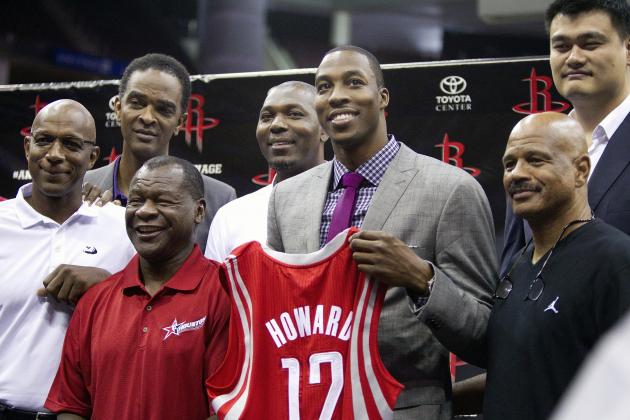 Bob Levey/Getty Images

One Thing He Brings: Contention
Prior to the start of last season, the Houston Rockets appeared destined to be a Western Conference cellar dweller with Jeremy Lin running the show. Then they acquired James Harden from the Oklahoma City Thunder for 10 cents on the dollar.
From there, Omer Asik and Chandler Parsons blossomed into rock-solid NBA starters, Harden became a star, the Rockets made the playoffs, then took the Thunder to six games in Round 1 before losing.
Now, with the addition of Dwight Howard (arguably the best center in the league), Houston is poised to compete for a championship trophy.
D12 didn't gain popularity during his brief stint in Los Angeles. But even though he struggled to return to form following back surgery, due in part to a torn labrum in his shoulder, Howard still managed to lead the league in rebounds per game.
The three-time Defensive Player of the Year never seemed comfortable playing for the Lakers, but now he's in a situation that he chose. With no more excuses, and a future decided by a four-year deal, Howard can truly focus on basketball.
If everything comes together (the opposite of what happened with the Lakers), the Rockets will be serious title contenders in the Western Conference.