Who's Hot and Who's Not Heading into Raw on Jul 29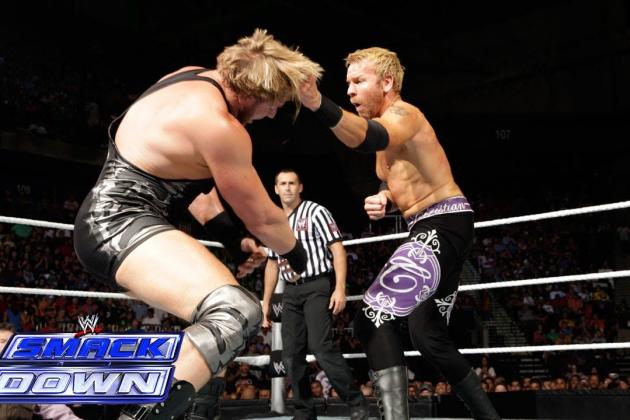 (Photo: WWE)
During a week where WWE taped SmackDowns two nights in a row and taped the Raw fans will see Monday night, some Superstars charged toward SummerSlam with a surplus of momentum.
These title contenders continued winning streaks and remained key figures on WWE programming.
Contrast that with one of Zeb Colter's allies, a man struggling to remember what a win feels like. Other Superstars, including a secondary champion, haven't even had much opportunity to fail. Let's pick apart those who head into Monday's Raw in need of a change and who is sizzling heading into SummerSlam.
Begin Slideshow

»
For a feud without a championship on the line, WWE is certainly giving Cody Rhodes and Damien Sandow a lot of airtime.
While big names like Sheamus and Randy Orton don't have a feud heading into SummerSlam, Rhodes and Sandow look like a lock to clash at the event.
Their rivalry intensified this week. Sandow tried to interfere in Rhodes' match with Fandango on last Monday's WWE Raw and the two later fought over the Money in the Briefcase on Friday night. Rhodes tossed it into the Gulf of Mexico in one of the biggest stories of the night.
WWE has done an excellent job with this feud as it has highlighted both men and entertained fans along the way.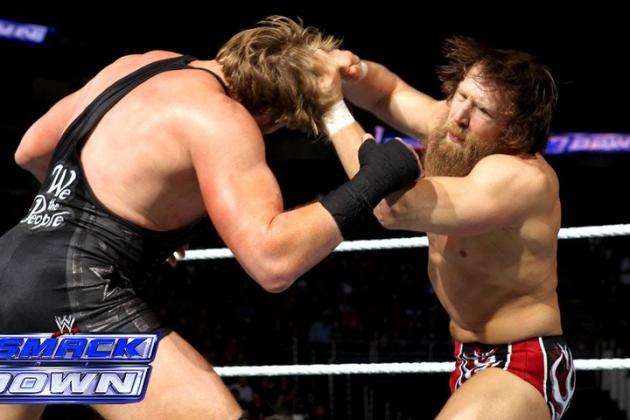 Daniel Bryan in control of Jack Swagger (Photo: WWE)
Jack Swagger's record is starting to look like it did before his hiatus.
He represented the easiest leg of Daniel Bryan's Gauntlet match, tapping out to the Yes! lock. He followed up that loss by falling victim to Christian's Killswitch. Not only are the losses piling up for Swagger, but WWE seems unsure what to do with him at the moment.
He has no feud and shifts from tag team action with Antonio Cesaro and singles matches. Narratives roll on around him and he's forced to run in place until a story comes his way.
SummerSlam will be here soon and Swagger may find himself relegated to the pre-show or else watching the event from the locker room.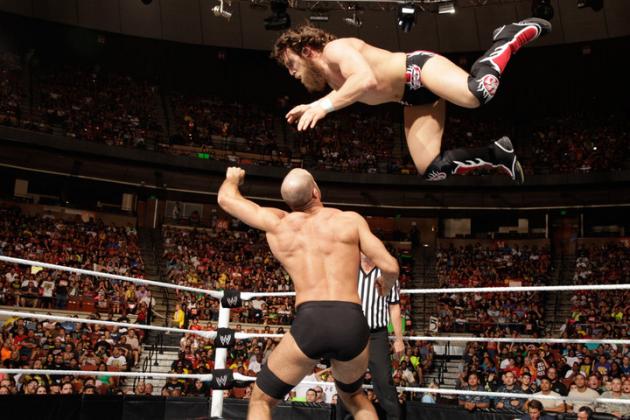 Daniel Bryan managed to turn this impending uppercut into a victory. (Photo from WWE.com)
You can't get much hotter than Daniel Bryan right now.
The WWE Championship challenger became the talk of last week's WWE Raw with a fabulous performance in his Gauntlet match. In particular, his battle with Antonio Cesaro was the kind of thrilling action fans hope for each time they tune in.
He heads into this week's episode thrust forward by momentum aplenty.
Bryan should continue to be a major part of WWE Raw as the company builds interest for his match with John Cena at SummerSlam. He faces his former partner on Monday's Raw in one of several advertised matches.
The giant was supposed to return to WWE on last Monday's Raw.
Big Show ended up not appearing at all. PWInsider.com reports that a knee injury held him out of action. It's a bad time to miss a week too, as WWE's adjusted schedule forced it to tape Monday's Raw last Tuesday.
With Friday's SmackDown already taped as well, that keeps Big Show from returning until, at least, Aug. 5.
With SummerSlam's card sure to be filling up between now and the blockbuster event, Big Show's injury may delay his return until after the card is full.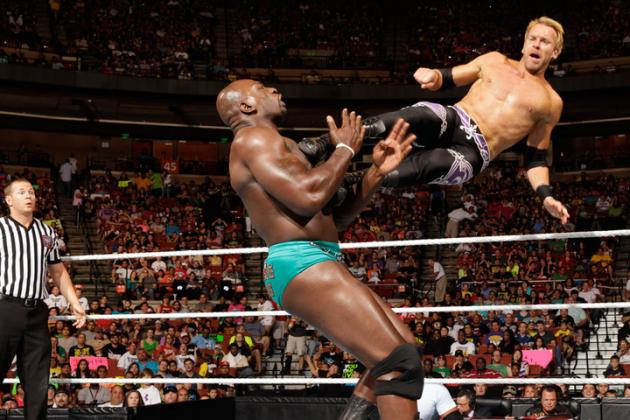 Christian nails Titus O'Neil with a dropkick. (Photo from WWE.com)
Since returning from injury earlier this year, Christian has been a victory machine.
He added two more wins on last week's programming, first defeating Titus O'Neil last Monday and Jack Swagger on Friday. Not having his feud with Dean Ambrose fully play out has turned out to be a blessing as Captain Charisma now rides steamrolling momentum.
He now sees if that hot streak can continue against Alberto Del Rio as the two clash on Monday's Raw.
Those who have read the spoilers already know how everything goes down. Everyone else has likely spent the week with their fingers in their ears trying to not hear about the results before they air.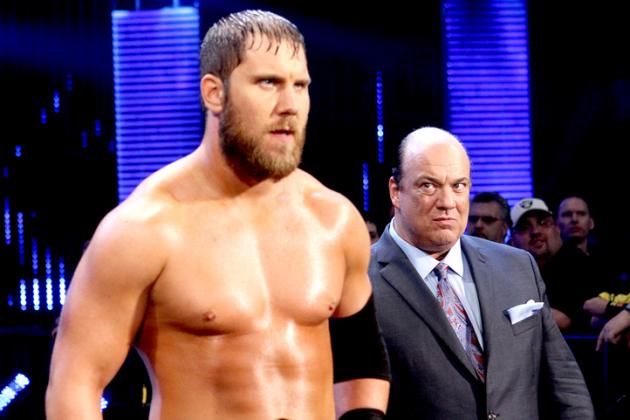 (Photo from WWE.com)
Curtis Axel is stalling.
Wade Barrett would probably kill to be in Axel's shoes as the Intercontinental champ isn't losing like him, but he has been less active recently. He hasn't followed his recent battles with Chris Jericho with much of anything.
As the full-time member of Paul Heyman's crew, it'd make great sense for Axel to be banging heads with CM Punk. Punk got into an altercation on last Friday's Smackdown with Fandango instead.
Axel wasn't a part of Monday's Raw either. He doesn't have an obvious challenger for his title and unless WWE tosses him a foe soon, he may end up out of SummerSlam altogether.