10 Old Players Who Still Get It Done in the Premier League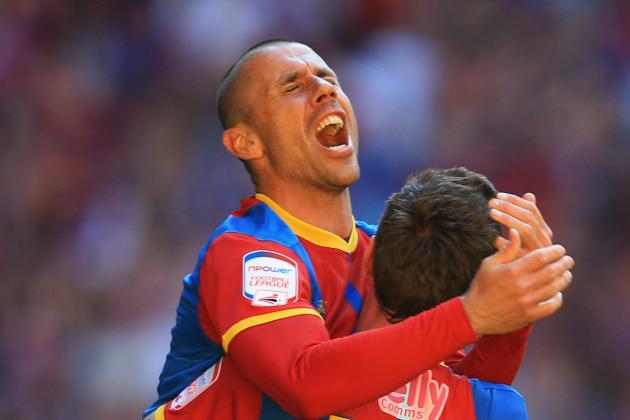 Richard Heathcote/Getty Images

Football is increasingly a young man's game.
Players now make the breakthrough in their mid-teens as opposed to mid-twenties. The game has become quicker and more physical, and youthful athleticism is in vogue.
However, some warriors remain resistant to the passage of time. These are the players who fight on, defying the creaks and aches to stay at the top of their game.
There is no player in this list below the age of 34. They may not be able to play every minute of every game, but when called upon they never let their side down.
Begin Slideshow

»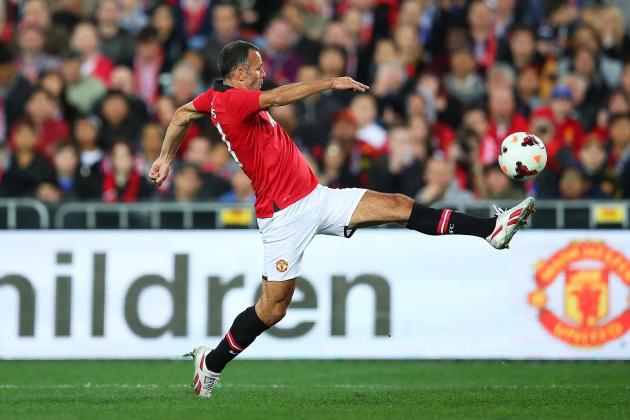 Brendon Thorne/Getty Images

Ryan Giggs is surely the idol for any Premier League player looking to extend their career.
Giggs has played and scored in every single Premier League campaign, and holds the record for the most Premier League appearances by any player.
The Welshman has now taken up a player-coach role at Manchester United under David Moyes. This one-club-man is not going anywhere soon.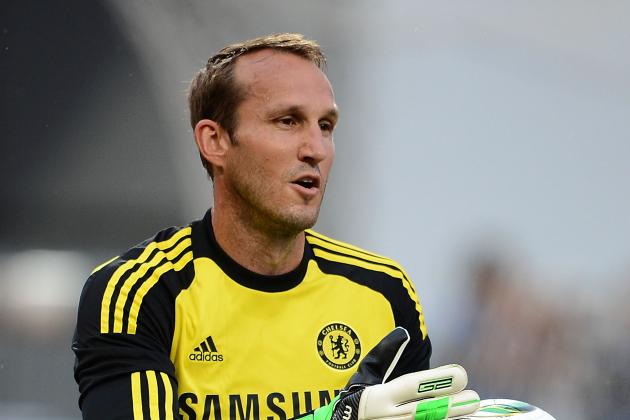 Thananuwat Srirasant/Getty Images

Mark Schwarzer has finally fulfilled his ambition of joining a Champions League club. He has had to wait some time to achieve that goal; in October, he will turn 41.
Schwarzer's faith in yoga and a specialised training programme has seen him extend his career in to his fifth decade.
Although Petr Cech remains the undisputed No. 1 at Chelsea, Schwarzer will doubtless show himself to be a capable and canny deputy.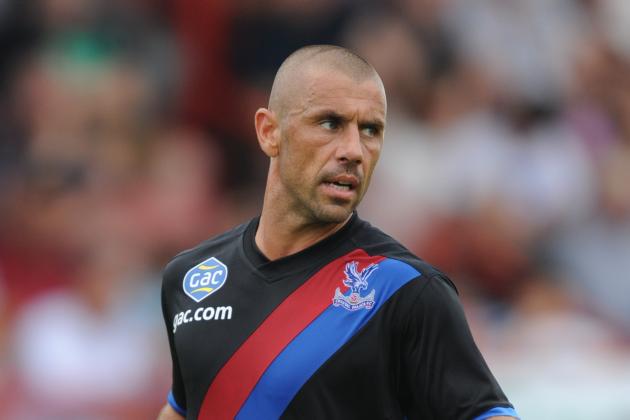 Steve Bardens/Getty Images

Kevin Phillips is set to take Ryan Giggs' crown as the Premier League's oldest outfield player.
Phillips recently celebrated his 40th birthday by signing a new deal with Crystal Palace. It was just reward for the man who scored the Play-off Final goal which earned Palace a return to the top flight.
Phillips is now within sight of Teddy Sheringham's record; the former Tottenham man appeared in the Premier League aged 40 years and 272 days.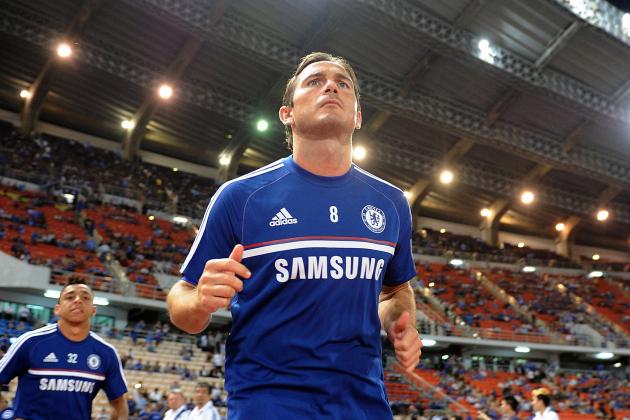 Thananuwat Srirasant/Getty Images

The fact that Chelsea fans were distraught at the prospect of losing Frank Lampard last summer tells you everything you need to know about his continuing influence.
Lampard is the undisputed king of Stamford Bridge. Last season, he surpassed Bobby Tambling as Chelsea's greatest ever goalscorer. Now, reunited with José Mourinho, his reign has been extended for at least one more season.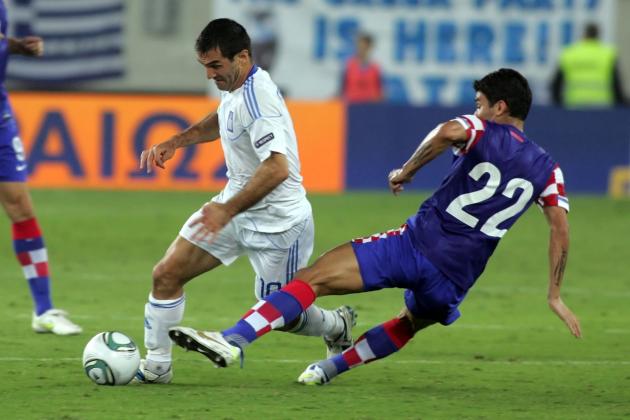 Milos Bicanski/Getty Images

Giorgos Karagounis may not be the most celebrated name on this list, but that doesn't make his performances any less remarkable.
Few young players can match his box-to-box energy and powerful shooting. Karagounis' intelligence allows him to conserve his resources when required, allowing him to produce effective bursts of play at critical points.
Fulham are in no rush to see him in to retirement and have handed him a new deal for the 2013/14 season.
Laurence Griffiths/Getty Images

West Ham's ever-green goalkeeper shows few signs of decline.
Jaaskelainen remains athletic and authoritative. Goalkeepers typically have longer careers than outfield players, but few shot-stoppers retain the electric reflexes of the Finn.
Jaaskelainen will doubtless be inspired by the prolonged achievements of Mark Schwarzer. West Ham's No. 1 is in no hurry to call time on his career.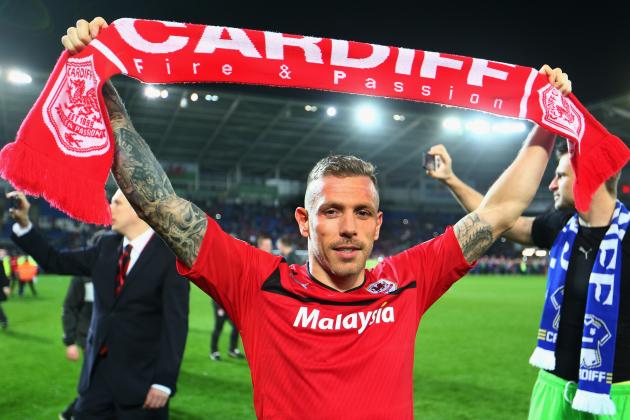 Michael Steele/Getty Images

At 34, Craig Bellamy is preparing to take the Premier League by storm all over again.
Bellamy dropped out of the top division to join his hometown club, Cardiff City, and has led them in to the Premier League for the first time.
Despite his advancing years, Bellamy still has electric acceleration that will terrify many younger full-backs.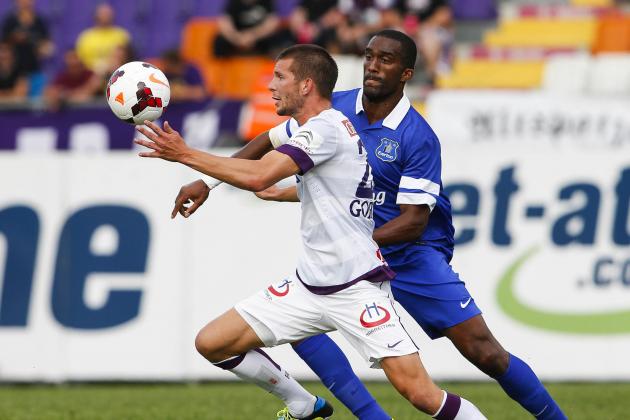 Christian Hofer/Getty Images

As a footballer gets older, he has to adapt his game.
Sylvain Distin is a great example of what is possible. His game used to be all about pace and power. However, as he has gained experience, he has developed in to an intelligent centre-half who is able to anticipate the play.
New Everton manager Roberto Martinez will be delighted to have a player of Distin's experience and quality at his disposal.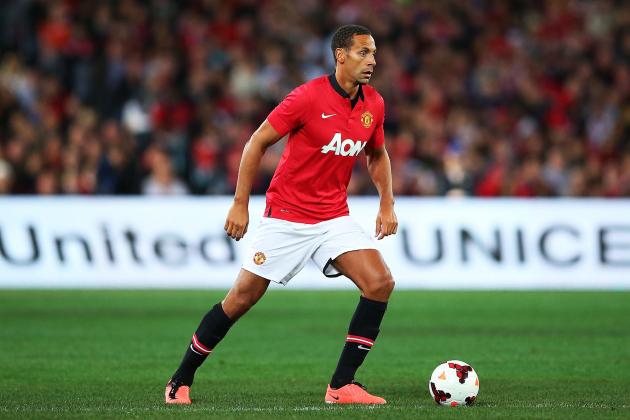 Brendon Thorne/Getty Images

After a litany of back problems, it's something of a surprise that Rio Ferdinand is still going strong. However, last season he had what Sir Alex Ferguson called "his best season at the club".
Ferdinand even found himself the subject of a proposed call-up to Roy Hodgson's England squad.
The centre-half will prove a valuable lieutenant to David Moyes as the new manager attempts to stamp his authority on the Manchester United squad.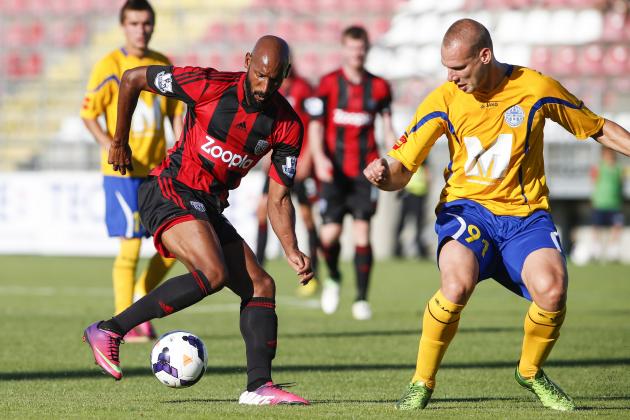 Christian Hofer/Getty Images

After spells in China and with Juventus, Nicolas Anelka has returned to the Premier League with West Bromwich Albion.
When Anelka left Chelsea in 2012, many assumed his career was over at an elite level.
Anelka will have a point to prove next season. With his combination of power and skill, who would bet against him proving to be a success once more?