My Top 15 Small Wrestlers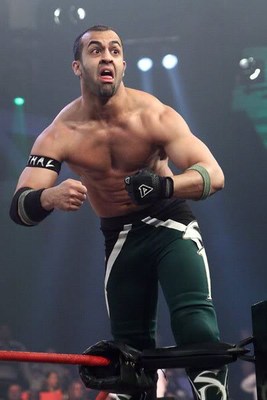 I've always been a fan of small wrestlers, especially because I'm only 5'6" myself. Wrestlers like Rey Mysterio have proven that you don't have to be the tallest person to be successful in pro wrestling.
And wrestlers like Jay Lethal have proven that you don't have to be the most muscular guy in the locker room to get over.
I enjoyed growing up watching wrestlers like Owen Hart, Chris Benoit, and Dean Malenko tear up the squared circle.
Now I get to watch future legends such as Low Ki, AJ Styles, and Jay Lethal take to the air.
So I've put together a list of 15 of my favorite small wrestlers, and believe me it was a hard choice deciding who would make the list, but in the end I think I did pretty well.
Note: Following list only consists of wrestlers who range from 5'6" to 5'11".
15. Jamie Noble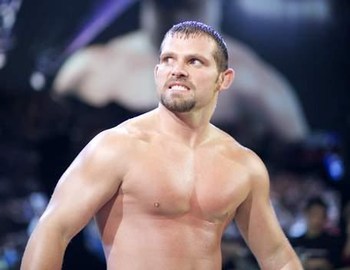 Stats: Ht. 5'9" Wt. 202
Underrated and underappreciated. Jamie Noble is one of the best small wrestlers out there today! I like Noble, I think he's a great wrestler, even if he does talk like he may be related to Larry the Cable Guy.
He's proven to be entertaining and tougher than a two dollar steak inside the squared circle.
Career Highlight: Cruiserweight Champion
14. Rocky Romero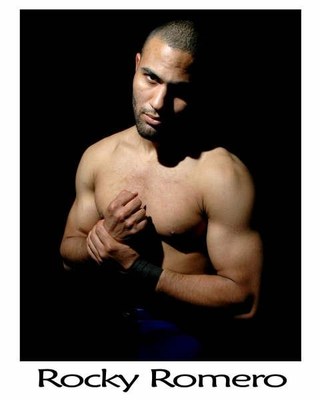 Stats: Ht. 5'7" Wt. 175
Rocky "Azucar" Romero. Did you know that azucar is Spanish for sugar? And just like sugar, Romero has a sweet armbar! While he's no Yoshiaki Fujiwara (innovator of the Fujiwara Armbar).
Romero is only 5'7" but he can execute a pretty mean armbar from the top rope! He also has competed as the villainous Black Tiger in NJPW against Tiger Mask IV.
Career Highlight: two-time ROH Tag Team Champion.
13. Tyson Kidd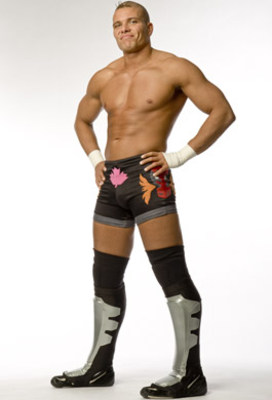 Stats: Ht. 5'9" Wt.195
This Kidd has talent! Tyson Kidd was the last student to graduate from the legendary Hart Dungeon, trained by Bret Hart.
As of now he's making a name for himself on ECW by defeating his opponents with his awesome Springboard Elbow Drop. All while dating Natalya...what a lucky guy!
12. Sheik Abdul Bashir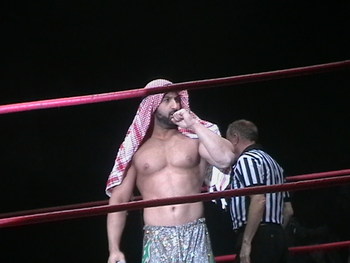 Stats: Ht. 5'10" Wt. 215
"Don't get me wrong, I don't love lady America, I just love raping her!" Those are the words of The Middle Eastern Nightmare when he made his debut in TNA.
WWE made a mistake by not using him properly. Bashir or Daivari, call him what you want because this guy is going to be one of the best.
Let's just hope TNA doesn't make the same mistake WWE did.
Career Highlight: TNA X Division Champion
11. Homicide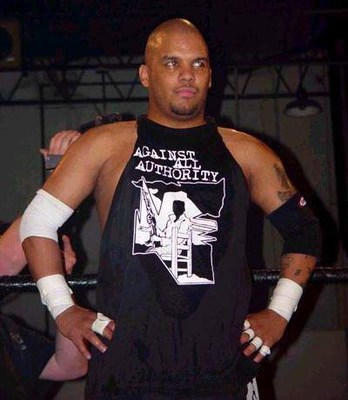 Stats: Ht. 5'10" Wt. 205
The best name to describe Homicide is "The Lucha Thug". I've seen him wrestle live (along with Hernandez) and he's a great wrestler. Homicide is one of the small wrestlers that I love to watch wrestle in singles action.
If he reminds me of any wrestler from the past it would have to be Randy Savage. He's a great in-ring technician, but he also doesn't mind coming off the top rope.
The only difference between those two, is that Homicide is more of a high flyer than Randy.
10. Motor City Machine Guns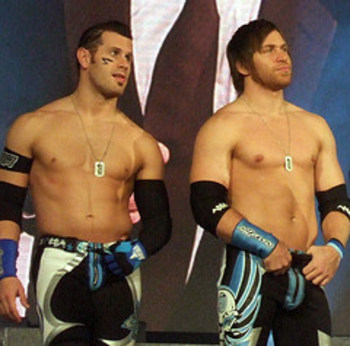 Stats: BOTH Ht.5'10" Wt. 205
I felt it wouldn't be right not to add the most fast paced, high impact tag team onto this list. MCGM are one of the best tag teams in the business.
TNA doesn't realize talent when they see it or else Sabin or Shelley would have been TNA Tag Team Champions by now!
Career Highlight: TNA X Division Champion (Both) / Defeated Mick Foley in a 2 on 1 First Blood match
9. Evan Bourne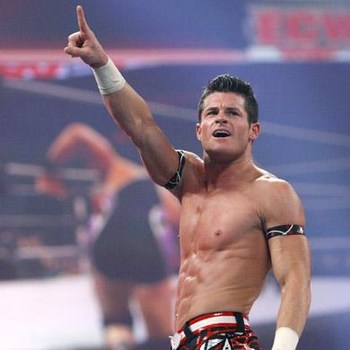 Stats: Ht. 5'9" Wt. 177
Evan Bourne is one of the most exhilarating high flyers I've seen since Rey Mysterio. Watching him wrestle is like getting an adrenaline rush. He possesses the greatest Shooting Star Press in the business. Billy Kidman, eat your heart out!
Career Highlight: Challenged Matt Hardy for the ECW Championship
8. Jay Lethal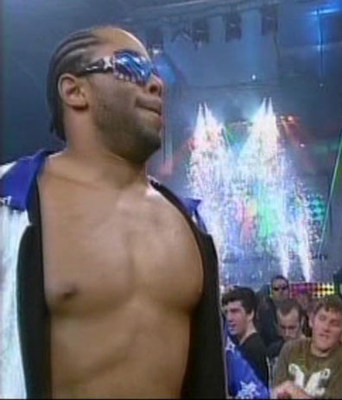 Stats: Ht. 5'10" Wt. 210
Jay Lethal just signed a new contract with TNA, which is just awesome. Lethal is one of the main reasons I watch TNA. He's a phenomenal athlete who doesn't get the appreciation he deserves.
Very hard working and determined to make it big in this business. He has all the right skills, all he needs is that push to get there.
I'm also a big fan of his "Black Machismo" gimmick, whick is a dedication to his favorite wrestler as well as mine, "Macho Man" Randy Savage! Oooh Yeah!
Career Highlight: Defeated Kurt Angle to win the X Division Championship
7. AJ Styles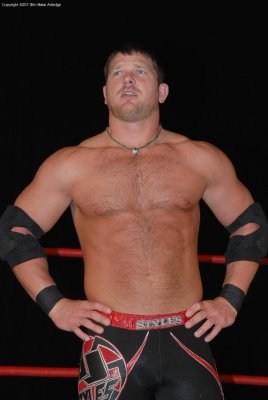 Stats: Ht. 5'11" Wt. 215
What else is there to say about AJ Styles? NWA World Heavyweight Champion, NWA Tag Team Champion/TNA World Tag Team Champion, X Division Champion and TNA Legends Champion. The first ever TNA Triple Crown Champion and TNA Grand Slam Champion. The only thing to say about AJ is...phenomenal!
Career Highlight: First ever TNA Triple Crown Champion and First ever Grand Slam Champion
6. Dean Malenko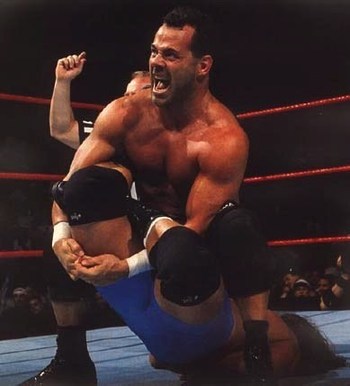 Stats: Ht. 5'10 Wt. 212
Dean Malenko is one of the most talented and innovated technicians to ever set foot in the ring. He created one of the most devastating submission moves in wrestling history and gave it to Chris Benoit.
A great mat wrestler,no, a great wrestler period. Anyone who stepped in the ring with the man of 1,000 holds had better bring their A-game!
Career Highlight: Four-time Cruiserweight Champion/ Member of the Four Horsemen
5. Owen Hart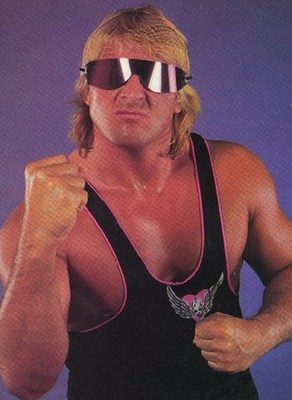 Stats: Ht. 5'10" Wt. 227
The King of Harts! And that's what he truly was. Owen was one of the great. He never stood in his brother's shadow which is what I liked about him.
Hart proved to the world that he was the superior Hart when he defeated his brother Bret in in their classic WrestleMania X match. One thing is for sure-- no one will forget Owen and his perfect Enzuigiri.
Career Highlights: Defeated his brother Bret at WrestleMania X
4. Eddie Guerrero
Stats: Ht. 5'8" Wt. 228
Viva La Raza! Eddie was born into a legacy: The Guerrero Family. He combined lucha libre wrestling with his own technical style of wrestling.
When he wasn't in the ring putting on a show, he was either lying, cheating or stealing our hearts. Eddie is a true legend and Latino Heat's memories still live on.
Career Highlight: Winning the WWE Championship
3. Chris Benoit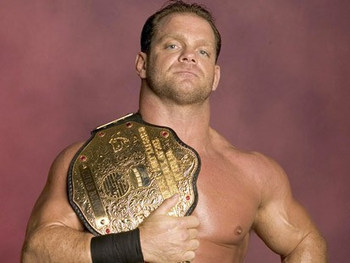 Stats: Ht.5'11" Wt. 220
Chris Benoit is the greatest technical wrestler ever and I don't care what anyone has to say! Chris lived, breathed, and loved pro wrestling. He worked hard at perfecting his craft and therefore is one of the greatest wrestlers of all time.
Despite what happened in June 2007, I think it's time for us wrestling fans to get past that and continue to live off the memories he's given us.
Career Highlight: Won the World Heavyweight Championship at WrestleMania XX in Madison Square Garden.
2. Rey Mysterio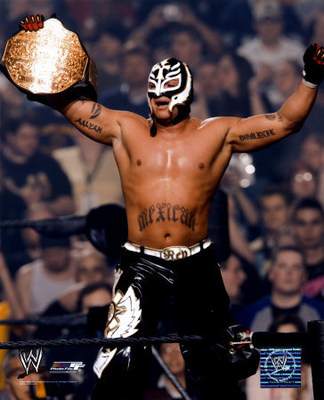 Stats: Ht. 5'6" Wt. 175
Many have called Rey Mysterio "the greatest high flyer of all time" and I don't disagree.
Although now in his mid 30s, he was a live wire when he was in his 20s competing in AAA, ECW, and WCW.
He's going to be the measuring stick for young high flyers of today. The question is: " Who will replace Rey Mysterio as the greatest high flyer of all time?"...and is it possible?
Career Highlight: Won the World Heavyweight Championship at WrestleMania 22 becoming the smallest and lightest World Champion.
1. Low Ki
Stats: Ht. 5'8" Wt. 180
Low Ki has that "Chris Benoit work ethic" constantly improving his game, become the best one day at a time.
Low Ki in my opinion is one of the greatest wrestlers in the world. He truly is what his moniker says, "World Warrior"
Career Highlight: Has dominated the world of pro wrestling / finally signed by WWE
Keep Reading