Ohio State Basketball: 5 Moments You Shouldn't Mention to a Buckeyes Fan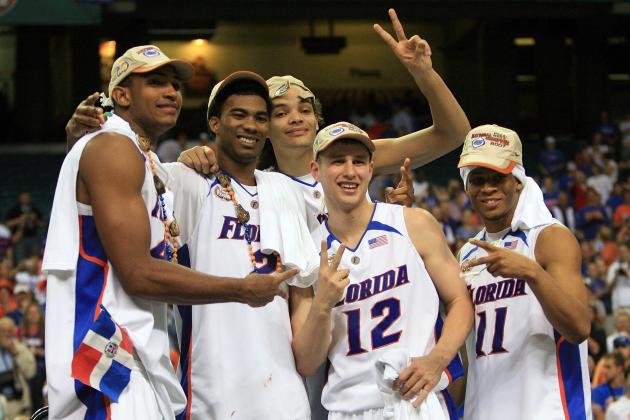 Streeter Lecka/Getty Images

The Ohio State fanbase—or Buckeye Nation if you prefer—is one of the most passionate in all of college sports. Yes, much of that passion is saved for football, but the basketball program inspires plenty of "fanatical" reactions as well.
With that in mind, it may not be the best idea to bring up certain moments in Buckeye history to those Ohio State fans you know. Read on to see five basketball times in particular that are better left stored deep in the memory bank.
Begin Slideshow

»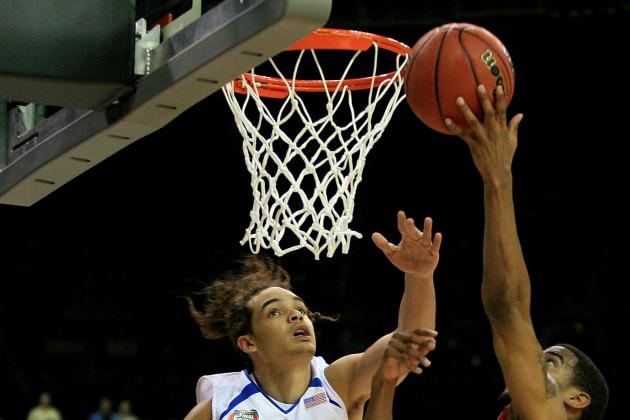 Streeter Lecka/Getty Images

It might be best to just not mention the Florida Gators at all if you are close to an Ohio State fan.
The 2006-07 seasons for the Buckeye athletic department were some of the best in recent history, but both the football team and the basketball team had their magical run spoiled by the reptiles from "The Sunshine State."
Greg Oden, Mike Conley Jr. and company took Ohio State fans on an emotional roller coaster during the 2007 NCAA tournament. They overcame a three-point deficit with less than 10 seconds to play against Xavier, overcame a commanding 16-point deficit in the Sweet 16 against Tennessee and outlasted Roy Hibbert and Georgetown in an exciting Final Four matchup.
It almost felt like a team of destiny until Joakim Noah, Al Horford and the Gators knocked them off (despite Oden's 25 points, 12 rebounds and four blocks) in the title game.
The fact that Ohio State has beaten Florida in the past few regular-season matchups on the basketball floor and now has Urban Meyer on the football sidelines may provide some solace for the 2007 championship game, but not much.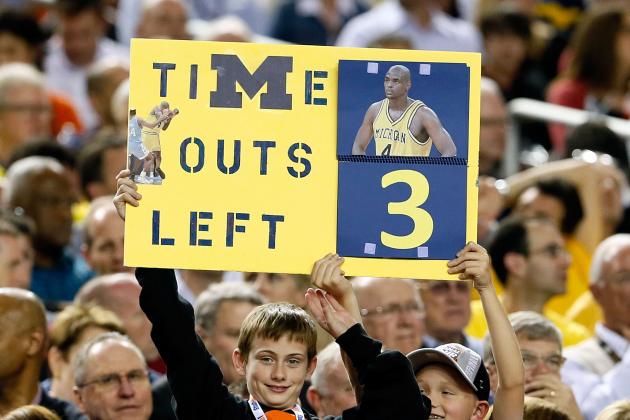 Kevin C. Cox/Getty Images

Losing in the Elite Eight is heartbreaking. Losing in the Elite Eight to a team you already defeated handily twice in the regular season is difficult to swallow. Losing to an archrival Michigan squad and its "Fab Five" that wasn't nearly as dominant as it is remembered for as an Ohio State basketball team is downright nightmarish.
All-American Jim Jackson and the 1991-92 Buckeyes don't have any 30 for 30 documentaries recapping how they wore baggy shorts, lost track of timeouts and took illegal benefits that cost their school a Final Four banner, but they were talented in their own right.
However, beating a good team three times in a season is a very difficult task.
Michigan won in overtime in a seesaw affair. Had Jackson's 20 points been enough to carry Ohio State to the Final Four, much of the "Fab Five" lore that is around today probably wouldn't be there.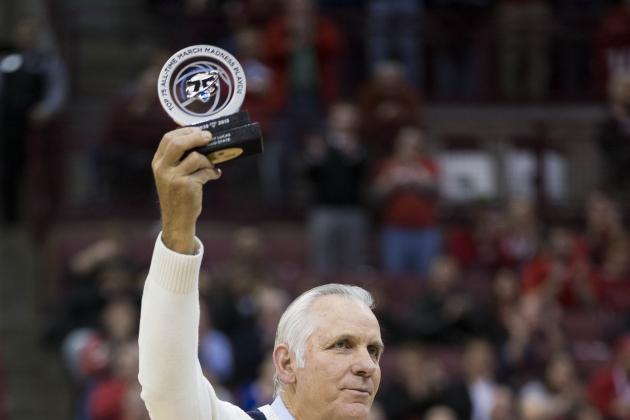 Greg Bartram-USA TODAY Sports

The early 1960s was a golden era for Ohio State basketball, but it could have been so much better were it not for the in-state rivals two hours down I-71.
The mighty Buckeyes were coming off of the 1960 national championship with Jerry Lucas and John Havlicek in tow. The Scarlet and Gray were ranked No. 1 in the country at the end of the 1960-61 and 1961-62 seasons, and they weren't just winning, they were winning big.
Ohio State found itself in the 1961 national championship game after dispatching St. John's by 26 points in the Final Four. Cincinnati awaited, but Oscar Robertson was no longer a Bearcat and the Buckeyes were heavy favorites.
Instead, unheralded forward Bob Wiesenhahn outscored Havlicek 17 to four and led Cincinnati to a shocking upset over the mighty Buckeyes.
Lucas and Havlicek returned the next season, and Lucas put together one of the best seasons in Big Ten history, scoring 21.8 points and grabbing 17.8 rebounds per night. The Buckeyes once again crushed everyone they faced in the NCAA tournament until the pesky Bearcats upset them in the national title game.
Ultimately, Ohio State came away with one national title and three Final Fours during the careers of Lucas and Havlicek, but it could have been so much better were it not for Cincinnati.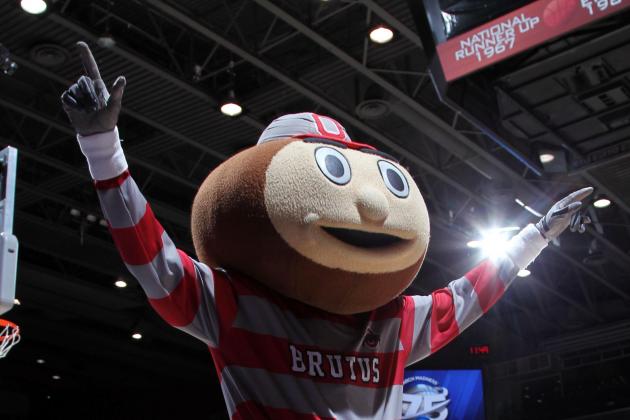 Brian Spurlock-USA TODAY Sports

For as dominant as Ohio State was during the 1960s, it completely fell off the map in the next decade.
The Buckeyes and head coach Fred Taylor reached four Final Fours, three national title games and won a championship in the '60s, and it appeared as if the efforts of Jerry Lucas and John Havlicek established Columbus as a destination for players looking to parlay collegiate success into NBA glory.
That all came tumbling down in the 1970s.
From 1971 through 1979, the Buckeyes didn't even qualify for a single NCAA tournament. That included a 9-15 season, a 9-18 season and an abominable 6-20 campaign. To say times were tough would be a drastic understatement considering the tradition the program had built.
Ohio State did return to its winning ways in the 1980s thanks to players such as Dennis Hopson and Clark Kellogg, but the 1970s were quite unkind.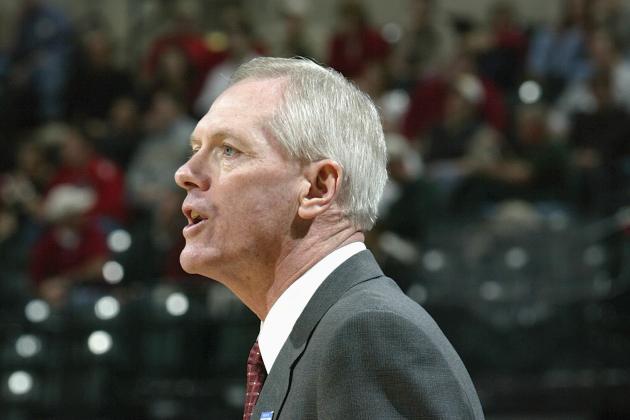 Elsa/Getty Images

Let's do our best to summarize what was a shocking scandal for Ohio State basketball that included many layers and reverberations.
Jim O'Brien recruited sharp-shooting Boban Savovic to Columbus largely because of his three-point prowess, but he proved more trouble than he was worth. A married couple of Ohio State boosters housed Savovic for his first few months of school before they were told to stop.
The couple paid a former nanny to take him in but eventually reneged on the agreement. Naturally, the nanny sued, and the lawsuit said a former Buckeye assistant brokered the deal and O'Brien had paid another recruit from his own pocket.
In the end, O'Brien was fired, and the program had to vacate the games Savovic played in, including the Cinderella run to the 1999 Final Four. It didn't end there though, as O'Brien sued the school for wrongful termination.
Ohio State was forced to pay him $2.4 million, even though he admitted to the athletic director that he paid a recruit (makes perfect sense).
Follow and interact with Ohio State basketball writer Scott Polacek on Twitter @ScottPolacek.