Ranking the 10 Most Unselfish Players in the NHL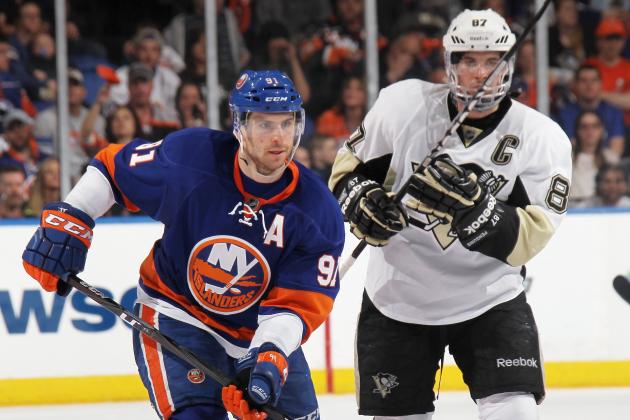 Bruce Bennett/Getty Images

There are a lot of selfish athletes in professional sports who often care about their own fame, wealth and attention more than the goals of the teams they represent.
Fortunately for the NHL, its league has a multitude of star players who put their team first and do what's asked of them by their coaches. As a result, they serve as role models for fans and teammates.
Being an unselfish player consists of several different things, some of which include a player getting teammates involved before looking for his own offense, working hard at both ends of the ice and signing team-friendly contracts to allow general managers to build championship-caliber rosters under the salary cap.
Let's take a look at the 10 most unselfish players in the NHL.
Begin Slideshow

»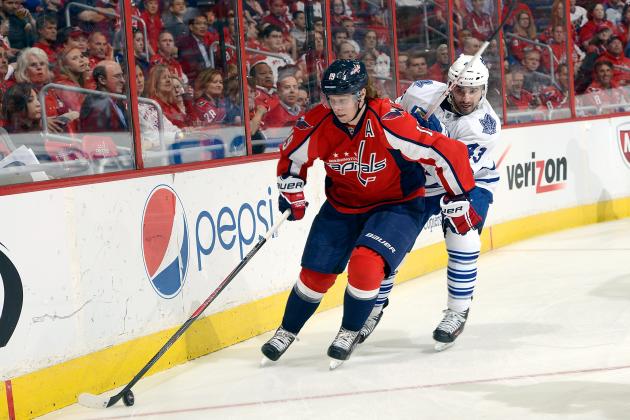 Greg Fiume/Getty Images

Alexander Ovechkin receives most of the attention generated by the Washington Capitals, but one of the most important parts of the team's success over the last eight years has been the high level of performance and unselfishness shown by No. 1 center Nicklas Backstrom.
In all four of his full NHL seasons (65 games or more played), Backstrom has tallied at least 65 assists. His 68 assists in the 2009-10 season are the most of any Capitals player since the 2004-05 lockout.
The Swedish forward has the goal-scoring ability to find the back of the net 25-35 teams each season, but he understands that his playmaking skills will help the team more, especially since Ovechkin is one of his wingers on the team's top line.
Backstrom is willing to put his ego to the side and do what's best for the team, which in his case, is playing the role of facilitator instead of goal scorer.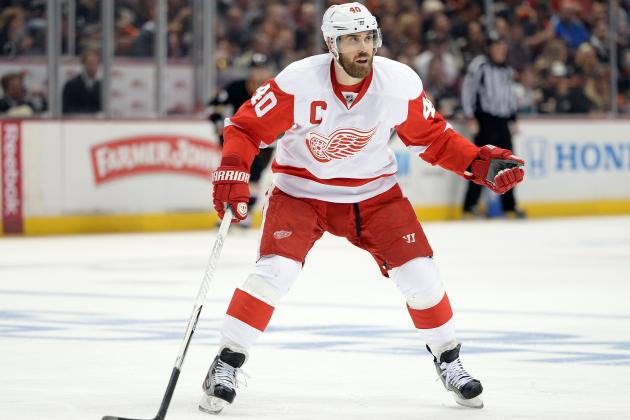 Harry How/Getty Images

The Red Wings captain puts his team first by sacrificing offensive potential to play exceptional defense.
This often results in head coach Mike Babcock matching him up against the opposing team's most important offensive player, which is a role that the Swedish forward willingly accepts and excels in.
He's also tallied 42 or more assists in six of his last seven non-lockout seasons, and Zetterberg's 37 assists in 46 games last year was the best assists per game average (0.80) of his career.
Bruce Bennett/Getty Images

Claude Giroux is one of the most unselfish captains in the NHL. The Philadelphia Flyers center is a leader, plays in any role that head coach Peter Laviolette feels is best for the team (including playing at center or on the wing) and involves his teammates before looking for his own offense.
Giroux is another example of a player who could easily score 30-plus goals per season, but the Flyers superstar would rather be an unselfish playmaker to raise the confidence and production of his linemates.
He's put up 30 or more assists in each of the last four years, including 65 assists in his last non-lockout season. Giroux also has 34 assists in his last 50 playoff games (including 20 assists in his last 21 postseason games). In five seasons, the Quebec native has attempted more than 169 shots just once.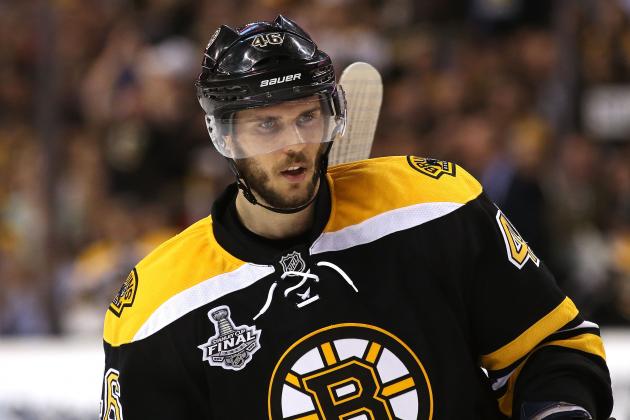 Bruce Bennett/Getty Images

David Krejci is one of the NHL's quietest stars. The Boston Bruins' first-line center is a top playmaker and displays his passing ability, vision and incredible patience each game for the reigning Eastern Conference champions.
In addition to his three seasons of 35-plus assists, Krejci also led the 2013 NHL playoffs with 17 assists and tallied 11 helpers when he topped all scorers in the Bruins' run to the Stanley Cup in 2011.
The 27-year-old also has the ability to score 20-plus goals each year, but he aims to get his teammates involved first.
This is a smart strategy because when Milan Lucic is confident and scoring goals, the Bruins are a much tougher team to beat. The man responsible for feeding Lucic the puck and boosting his confidence is Krejci, and the two veterans have formed one of the NHL's better duos since the 2004-05 lockout.
Krejci has the talent needed to score at a point-per-game rate, but he sacrifices offensive production to be a key component of Boston's defense-first style of hockey, which requires forwards to back-check, be responsible defensively and play physically.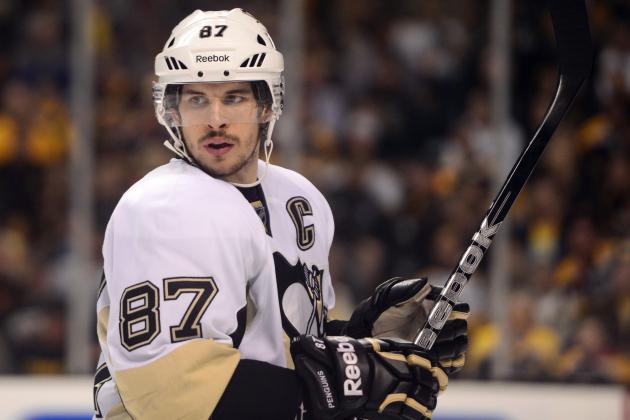 Michael Ivins-USA TODAY Sports

Sidney Crosby is the world's best playmaker and raises the performance of his wingers to extraordinary levels. Pascal Dupuis and Chris Kunitz have played alongside Crosby for the past two seasons, which unsurprisingly, were the two best years of their careers from a scoring perspective.
In 470 career games, Crosby has tallied 427 assists (including three 60-plus assist campaigns) for a league-best 0.91 assists per game average since the start of the 2005-06 season.
Crosby scored 51 goals during the 2009-10 season and proved that he could contend for the Rocket Richard Trophy annually, but No. 87 understands that for Pittsburgh to be successful, his role as a playmaker must be the top priority.
He has also accepted the fact that he probably wouldn't be the highest-paid player on the team when signing his new deal before superstar Evgeni Malkin's contract expired. As expected, Malkin received a higher annual salary in his new deal, but it won't bother the Penguins captain because his No. 1 goal is getting back to the Stanley Cup Final and lifting hockey's Holy Grail for the second time.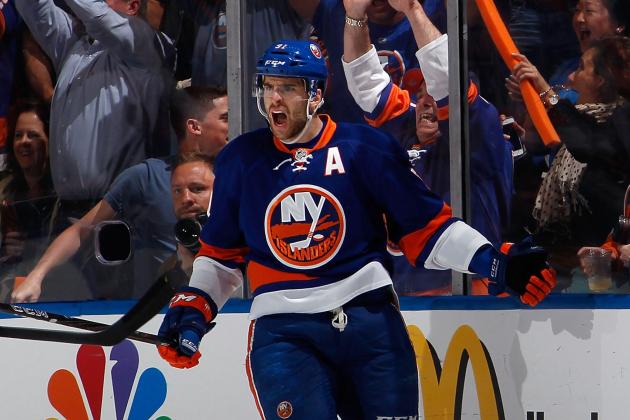 Paul Bereswill/Getty Images

John Tavares blossomed into a superstar last season as the unselfish leader of the New York Islanders. The young center was a Hart Trophy finalist with 47 points in 48 games.
As a pass-first playmaker, Tavares has tallied 137 assists in 291 career games, including a 50-assist performance in his most recent non-lockout season.
Even though Tavares could have earned a gigantic contract as an RFA, he decided to pledge his future to the Islanders by signing a six-year deal worth just $5.5 million per season. This is the best contract in the NHL from a team perspective, and it was a great example of Tavares' unselfishness and willingness to put the goals of the team before his own.
It's refreshing to see this kind of loyalty and dedication from a young superstar, one who doesn't go looking for attention despite his impressive success.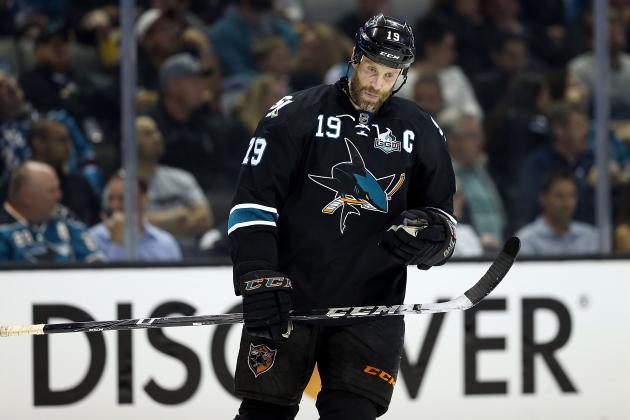 Christian Petersen/Getty Images

Joe Thornton is one of the finest playmakers of this era with exceptional passing skills, offensive awareness and vision.
He's the only player to reach the 90-assist mark since the 2004-05 lockout (he's done it twice), and his 526 assists are the most of any player in that time frame.
As a pass-first forward, Thornton is the ideal No. 1 center for the high-powered offense of the San Jose Sharks, which includes wingers such as Patrick Marleau, who will benefit greatly from the captain's ability to create great scoring chances on nearly all of his shifts.
Thornton has impressive goal-scoring skills, evidenced by his 11 20-goal seasons. But instead of looking for his own offense, the Sharks star would rather get his teammates involved. He's attempted 180-plus shots in a season just four times.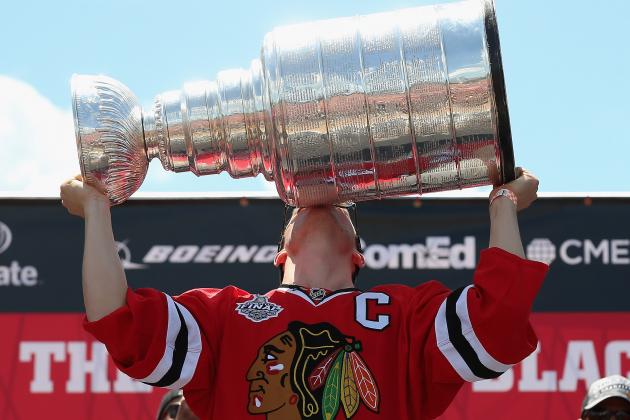 Jonathan Daniel/Getty Images

Most young superstars with a lot of success and multiple Stanley Cups already on their resumes at age 25 wouldn't work as hard as Jonathan Toews.
The Chicago Blackhawks captain does a lot of the grunt work for his team by fighting for pucks in the dirty areas, killing penalties, blocking shots, winning faceoffs and priding himself on playing Selke Trophy-caliber defense.
Even though he could score 30-plus goals on an annual basis, Toews plays the role of a playermaker for Chicago when in the attacking zone.
He puts the needs of the team far above his own personal goals, which is why the Winnipeg native has become arguably the finest two-way player in the NHL.
Derek Leung/Getty Images

Henrik Sedin is the captain of the Vancouver Canucks and one of the finest playmakers of this generation.
He's a pass-first player who almost always looks to create a quality scoring chance for a teammate before searching for his own offense.
The Swedish center has six straight non-lockout seasons of 60 or more assists, and he won the 2009-10 Hart Trophy after leading the league with 83 assists (fourth-most in any year since the 2004-05 lockout). From 2009-10 through 2011-12, the 32-year-old veteran led the NHL in assists.
Sedin also helped the Canucks by signing a team-friendly contract worth $30.5 million over five years (average of $6.1 million).
A player of his caliber could have received more money (maybe $7 million or more per season) and term on the open market, but Sedin chose to be loyal and allowed Vancouver to have the salary cap space required to make other roster upgrades.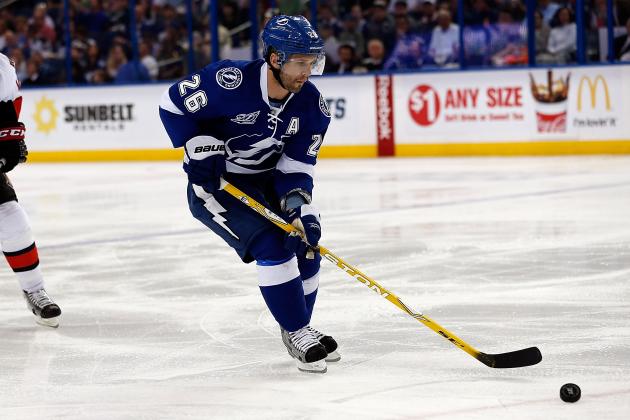 J. Meric/Getty Images

Martin St. Louis is one of the classic examples of a player who puts ego and personal agendas to the side in an effort to do what's best for his team.
The Tampa Bay Lightning star is one of the league's most respected players (three-time Lady Byng Trophy winner) and plays with an unselfish attitude on the ice.
He led the NHL in scoring last season at 38 years of age, which happened in large part because of his willingness to get teammates involved (league-leading 43 assists). St. Louis has also tallied more than 50 assists in six of the last seven non-lockout seasons.
Despite being the veteran star on the team, St. Louis has unselfishly allowed Steven Stamkos to become the face of the franchise and play the leading role in the team's high-powered offense.
St. Louis has also helped the Lightning build a strong roster in his career with the club by never signing a contract worth more than $5.625 million per season. Since the 2005-06 lockout, the Quebec native has consistently played at the level of a player worth at least $6.5 million.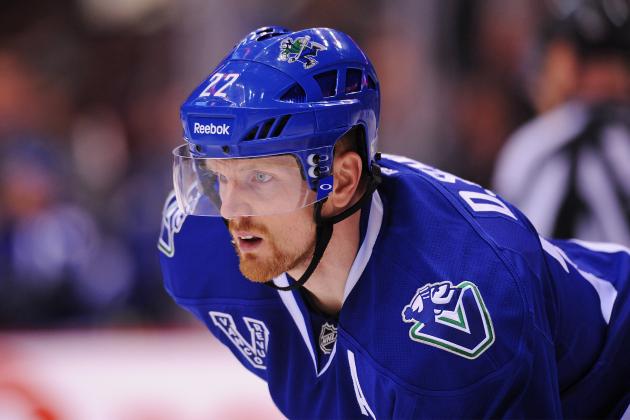 Derek Leung/Getty Images

Daniel Sedin, Vancouver Canucks
Daniel Sedin has tallied at least 67 points in each of his last seven non-lockout seasons, including six years of 45 or more assists. Like his brother Henrik, Daniel has consistently earned below market value in order to help the Canucks construct a championship-caliber roster under the salary cap.
However, Sedin has taken over 200 shots in each of the last seven non-lockout seasons and doesn't display the same work ethic defensively that other players on this list show each game.
Evgeni Malkin, Pittsburgh Penguins
The Penguins superstar is an elite playmaker and unlike most offensive superstars, he's willing to play defense and impact games physically.
But compared to nearly all of the players on this list, Malkin looks for his own offense (265.5 shots per season before 2013) a bit more often than getting his teammates involved. That's not a bad thing, however, evidenced by his ability to score 40-50 goals when healthy.
The Russian forward is certainly an unselfish player, but he barely misses this list.
Steven Stamkos, Tampa Bay Lightning
Stamkos is arguably the best offensive player in the NHL, but he doesn't go looking for attention or display the same me-first attitude common in young superstars. Despite his amazing goal-scoring ability, Stamkos has still tallied 155 assists over the last four years by using the offensive talent around him.
With that said, Stamkos is a shoot-first player (257.25 shots per game over the last four years), but it's hard to complain with the results because he's scored more goals (185) than anyone since the start of the 2009-10 season.
It wouldn't be a surprise if the Tampa Bay Lightning star made future versions of this list.
Nicholas Goss is an NHL Lead Writer at Bleacher Report. He was also a credentialed writer at the 2011 and 2013 Stanley Cup Final, as well as the 2013 NHL draft.