Top Ten New Traditions of the Miami Marlins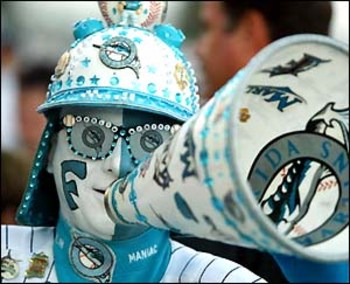 After the announcement of the renaming of the Florida Marlins to the Miami Marlins, I can't help but feel a bit alienated.
The Florida Marlins have always played in Miami-Dade County, but near the county line. Over the last decade, the embracing of the Latin-inspired Miami culture has been apparent.
Don't ridicule me—I may be a gringo, but I'm all about juevos rancheros and salsa dancing.
By renaming the Marlins, the franchise is sending out a message to Broward and Palm Beach County fans.
We're not as important. We don't have a culture they can latch onto and identify themselves with. We don't have a spinoff of CSI named after us. We don't have a "Vice."
South Florida fans are bandwagon fans anyway—the Marlins can barely fill Dolphin Stadium, save seasons '97 and '03. The last thing they need to do is piss off the ones who are still left.
But with this renaming, a new culture must be born.
And so I give you the Top 10 New Traditions of the Miami Marlins.
10. Botox Required Upon Entry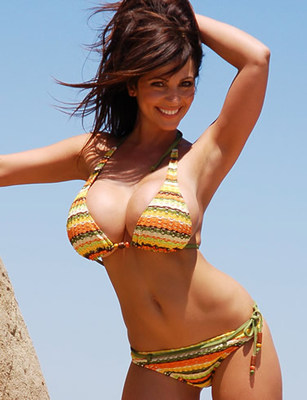 Miami is known for its beautiful beaches and scantily clad women with ginormous bodacious funbags.
Why not embrace this facet of the culture? Plastic surgery is the new black.
9. Marlins Mamacitas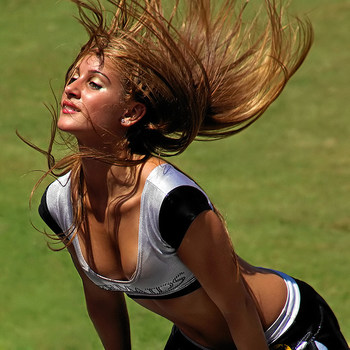 The Marlins Mermaids are a hit, and have prompted other MLB teams to create their own dance/cheer teams. However, I don't think they get the job done, even with the help of the Marlins Manatees.
What they need is a good backup--50 Cuban women sitting above the opponent's dugout yelling at them in a Chonga-licios manner.
Nothing is more intimidating than an angry Cuban woman threatening to kick your ass-ay.
8. Miami Vice Night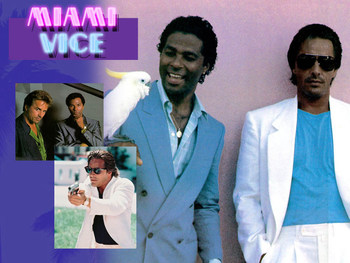 Most people who have only seen photos and television shows of Miami associate Miami with colors such as peach, coral, teal, and seafoam green. Why not embrace this by having Miami Vice Night?
C'mon everyone! Break out your white suits and Easter-egg colored ensembles! Bring your pet cockatoo! It's Vice Night!
7. Baby Daddy Appreciation Day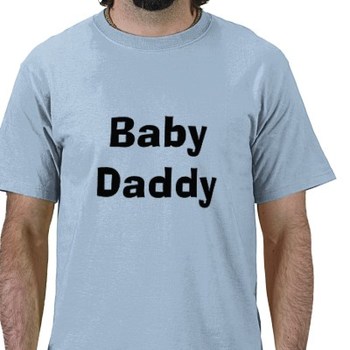 As Three 6 Mafia once said, "It's hard out here for a pimp!"
So let's show all the Baby Daddies how much their child support checks mean to us. These proud papas would make Maury proud.
6. Dress Like Horatio Caine Night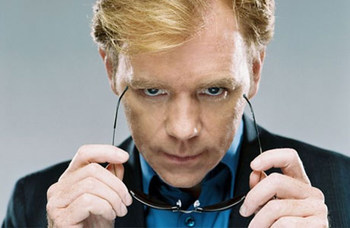 Fan 1: Everyone here looks Irish today.
Fan 2: That's because.....(looks around)...Horatio is a baller.
Fan 1: Would you like an arepa.
Fan 2: Yes. In fact.....(pause)...I'd love one.
YEEEEEEEAAAAAAAHHHHH!!!
P.S. Don't forget your sunglasses.
5. Calle Ocho a la Miami Marlins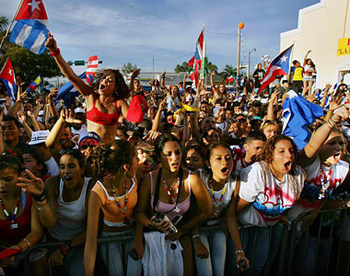 Let's spice up tailgating a little bit. Live music, good food, and lots of flags.
Don't forget the conga lines! What's a good Calle Ocho Festival without conga lines?
4. Miami Ink Cap Giveaway!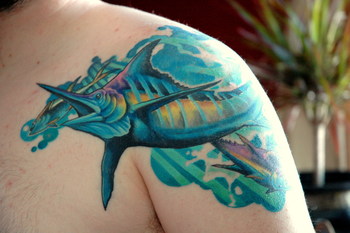 Be it a tattoo you got in the navy, the iconic "I Heart Mom," or the tramp stamp you regret from Spring Break, show off your tattoo and get a baseball cap!
Plus, we've got special Miami Marlins temporary tattoos for the kiddies!
3. Snowbird Section at the Park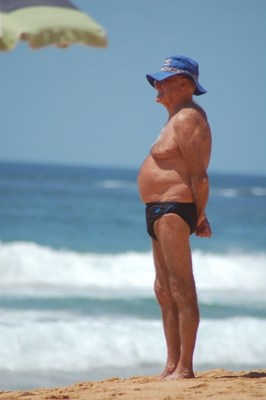 They come from Canada, New York, New Jersey, and the Midwest. They lie on the beach, scantily clad, until they sunburn. They steal the sugar packets from diners. And they stimulate our economy!
Let's show the Snowbirds a little love by giving them their own section at the new stadium, complete with a strawberry daiquiri bar and chimichangas.
Note: During the months from June-September, the Snowbird Section will become the College Students Home For the Summer and Kinda Bored section.
2. Hawaiian Shirt Night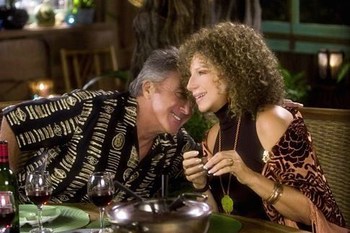 For a fancy night out on the town, Miami residents know nothing can beat a good ol' Tommy Bahama shirt, khakis, and boat shoes for the men, and a flowy, flowery dress for the ladies.
Sport your spiffiest and enjoy a night of baseball in style!
1. Bandwagon Fans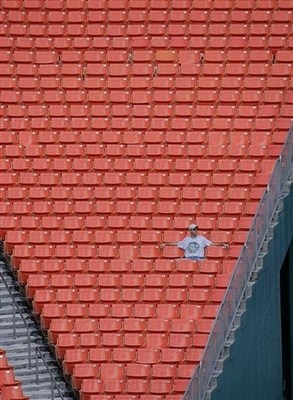 We all know, no matter how hard the Miami Marlins try and make fans come to the games, the only way for South Florida to actually pay attention to a team is for them to win.
If the team isn't winning all their games (especially against teams like the Yankees, Red Sox, and Dodgers), all the fans would rather go to a Heat game, Panther game, Dolphin game, Miami FC game, Hurricane game, Little League game for their nephew, or go lounge on the beach and not give a crap.
This tradition, I'm sure, will trump all the rest! I mean, look at the track record...
Keep Reading

Miami Marlins: Like this team?