USA vs. Panama: Best Individual Performances from Gold Cup 2013 Final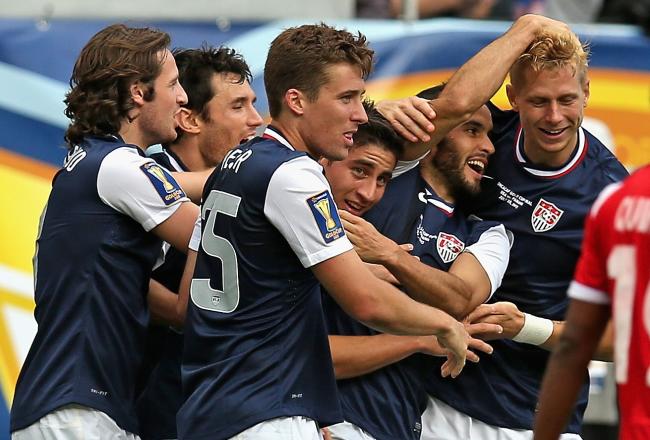 Jonathan Daniel/Getty Images
In a riveting end to a strong tournament, Team USA defeated Panama 1-0 to win the 2013 Gold Cup final. With the win, the U.S. men's national team extend their winning streak to 11 matches and have finally showed flashes of the team Jurgen Klinsmann believed they could be.
The question is, who put on the best individual performances from the 2013 Gold Cup final?
It was a difficult day for the Americans, as Klinsmann was suspended by CONCACAF and forced to miss the most important game of the year. Going up against a Panama squad that had defeated Mexico twice in the span of 17 days, it was hardly the best moment to lose their manager.
Even still, the U.S. broke through for a momentous victory.
USA has won the Gold Cup for the first time since 2007. It's USA's 5th Gold Cup title.

— ESPN Stats & Info (@ESPNStatsInfo) July 28, 2013
It's only fitting that Team USA was forced to beat the odds to win this one.
While the impact of the victory is understood, it's important that we acknowledge the top individual performers. While it may have been a team effort on both ends, there is something to say about the players who made this victory possible.
Even in a 1-0 game, there was plenty of praise to throw around.
Brek Shea, Team USA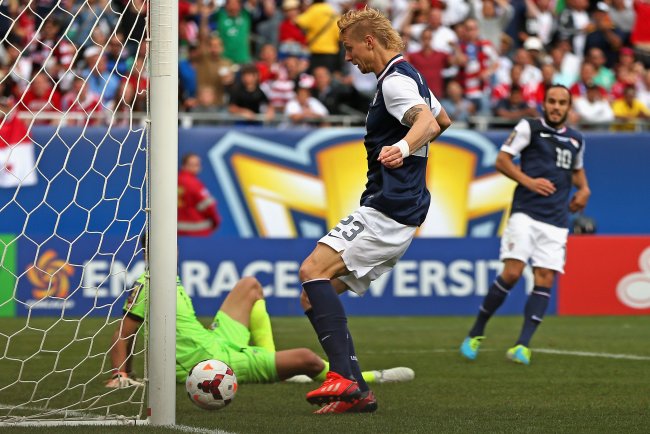 Jonathan Daniel/Getty Images
Oftentimes, a manager makes a substitution mid-match to add fresh legs and open up the field. In this case, Team USA may have executed the substitution of the tournament.
Forty-two seconds into his shift, Brek Shea found the back of the net for the only goal of the day.
With Landon Donovan taking the ball in the box, mishandling it and then putting a shot on net, Shea sprinted in with a full head of steam. As the goaltender could only hope that Donovan's shot would stray left, Shea put his foot on it and found the back of the net.
Just like that, his day was made.
This isn't the first time we've heard a story like this, as the 23-year-old made a similar entrance during Team USA's 1-0 victory over Costa Rica. With the game scoreless and Team USA dominating possession but unable to score, Shea came on in the 76th minute.
Six minutes later, Shea scored the only goal of the game.
This is the type of secret weapon that Klinsmann loves to have on his roster, as Shea offered a powerful change of pace. Lethal in the open field and a strong runner on either sideline, Shea can step in and put his foot on the ball at the opportune moment.
Consider the game-winner against Panama to be the biggest goal of his career thus far.
Landon Donovan, Team USA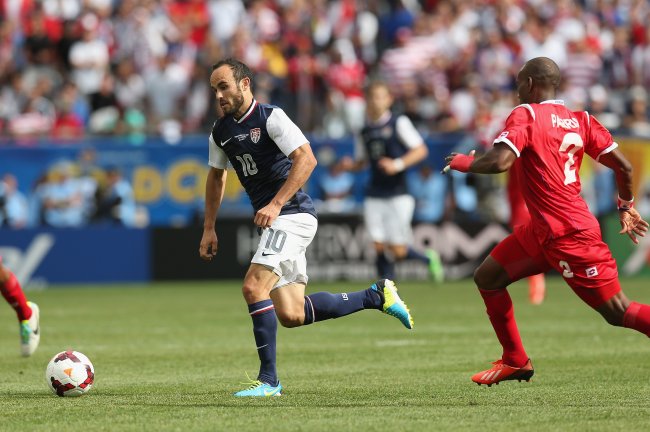 Jonathan Daniel/Getty Images
Team USA took control of possession in this game and never looked back, moving the ball for 69 percent of the Gold Cup final. A major reason for that success was Donovan, who continued his world-class play.
In turn, Donovan took home the 2013 Gold Cup MVP award.
On this day, it was Donovan's perfect mistake that garnered headlines, as he inadvertently set up Shea's game-winning goal. It may not have been his prettiest semi-assist, but Donovan's errant shot was close enough to the net that Shea had nothing but a chip-in.
If you watch close enough, it looks as if Donovan's off-balance shot could have gone in on its own.
Regardless of how it ended, Donovan continues to be the on- and off-field leader for a U.S. squad that has been significantly better since he returned to action. From dominating lesser opponents to consistently coming up with clutch plays, Donovan did it all.
Today was no different.
While he may have botched the finish, Donovan made an excellent move to get the ball in the box in the first place. Against a Panama team that set up a virtual force-field around the net, thus holding the U.S. to one shot on goal, that was quite the impressive feat.
Did we expect anything less?
Martin Vasquez, Team USA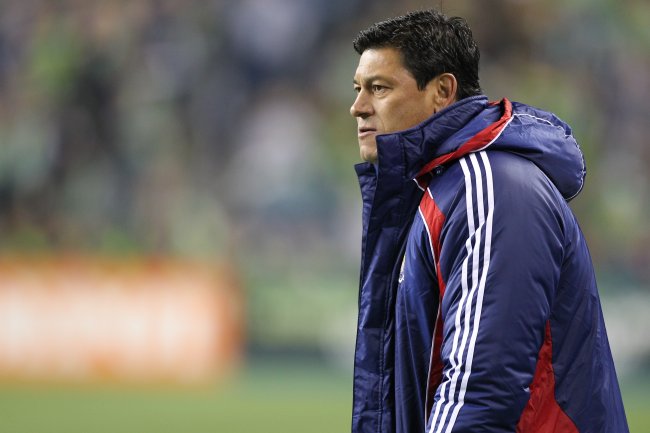 Otto Greule Jr/Getty Images
Those unfamiliar with Team USA are likely looking at this name and wondering who exactly it is. After all, Martin Vasquez is far from a household name, let alone a player that stepped on the field.
So who is Vasquez? The man who took over and managed Team USA with Klinsmann suspended for the Gold Cup final.
Talk about making the most of your opportunity.
Panama played sensational defense, which is hardly a change from the norm after witnessing them lock down opponents throughout the Gold Cup. With the Americans struggling to generate offense and time slipping away, Vasquez opted to bring Shea into the game.
42 seconds later, Team USA scored.
There's no way for Vasquez to have predicted the perfect disaster between Shea and Donovan, but he brought in the right player at the perfect time. For that reason, we can't help but praise what was nothing short of a masterful decision.
In the end, it's all about wins and losses—Vasquez secured the most important win of all in Klinsmann's untimely absence.
This article is
What is the duplicate article?
Why is this article offensive?
Where is this article plagiarized from?
Why is this article poorly edited?

United States (National Football): Like this team?