The UFC will head to Brazil for its next pay-per-view card, UFC 163. That event will take place at HSBC Arena in Rio de Janeiro. Headlining the card will be a bout between featherweight champion Jose Aldo and challenger Chan Sung Jung.
In the evening's co-main event, top-ranked light heavyweight Lyoto Machida will face Phil Davis.
The main pay-per-view portion of the card will feature a total of five fights, read on to find out the odds and predictions for the upcoming event.
Jose Aldo (22-1) vs. Chan Sung Jung (13-3)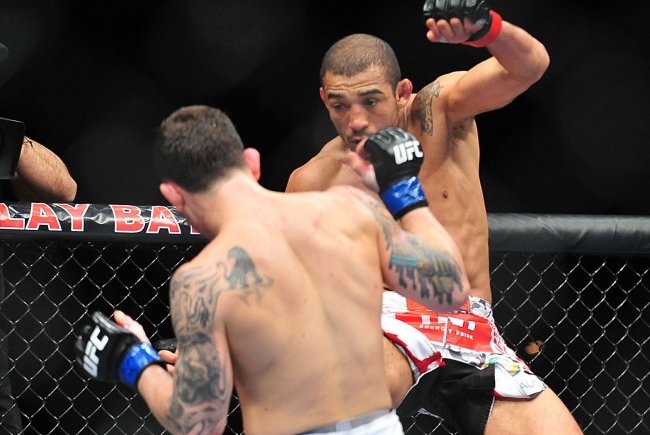 Gary A. Vasquez-USA TODAY Sports
A glance at the odds for UFC 163's main event would lead one to believe that Chan Sung Jung has very little chance of beating Jose Aldo. I would say that the odds are correct.
Jung has gained a reputation as an exciting fighter, and there's little doubt that his reputation is the main reason that he leapfrogged Ricardo Lamas when the UFC was looking for a fighter to replace Aldo's injured original opponent Anthony Pettis. That reputation will get fans interested in this fight, but it's not going to alter the outcome of the matchup.
Jung will move forward throughout the fight, but he won't be able to close the distance because of the speed and accuracy of Aldo's strikes. I expect Aldo's main focus will be to get Jung to drop his hands. He'll do this by throwing a mixed bag of strikes his way, with the focus being on his brutally effective kicks.
Those kicks are going to be the only chance that Jung has in this fight. More specifically, catching one of those kicks and taking the fight to the ground where he can work toward a submission. Alas, I don't see that happening.
Jung's ability to take abuse will serve him well in this fight, and it may even allow him to go the distance, but it won't get him the win.
I'm torn on how this one will end. My heart tells me that Jung will be able to take everything Aldo throws his way, but my head tells me that he's a little too confident in his ability to take abuse. I'm going with my head on this one; Aldo takes it via third-round TKO.
Odds: Aldo favorite (-800) over Chan Sung Jung (+500)
Lyoto Machida (19-3) vs. Phil Davis (11-1-0-1)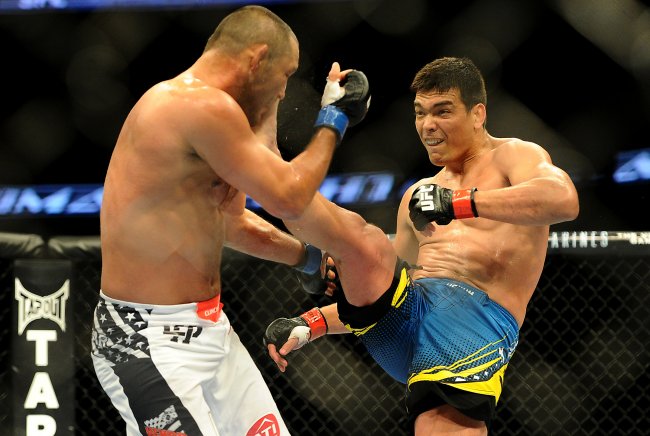 Jayne Kamin-Oncea-USA TODAY Sports
We know what each of these guys does well, Machida is the patient counterstriker who forces his impatient opponents to make mistakes. Once they take the bait, Machida then unleashes unorthodox strikes before moving back out of their range. Davis is a strong wrestler with a still developing striking game.
Davis' best chance in this fight is hoping that the prospect of earning a title shot will force Machida out of his comfort zone, turning him into a more aggressive fighter. That change in style could make Machida susceptible to a takedown. Once on the ground, Davis will then look to use his submission skills to earn the victory.
That's not going to happen.
Machida will be his normal patient self when he faces Davis. He'll wait for Davis to charge him, and when he does, Machida will make Davis pay. If Davis remains patient and does not make that charge, Machida will do just enough to keep him at distance and score points with his strikes, beating Davis in much the same manner he defeated Dan Henderson.
My money tells me that Davis will slip up at some point in the third round when the prospect of losing a decision begins to loom. When that occurs, it will be lights out. Machida via third-round TKO.
Odds: Machida (-350) favorite over Davis (+265)
Cezar Ferreira (5-2) vs. Thiago Santos (8-1)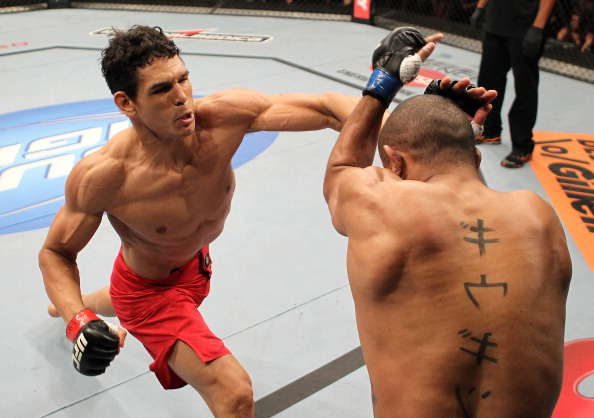 Cezar Ferreira may have walked away from the first season of The Ultimate Fighter Brazil with a UFC contract, but doubts remain about him. The favorite to win TUF, Daniel Sarafian was unable to fight in the finale of the show and was replaced by a man he knocked out, Sergio Moraes.
Ferreira was able to earn a unanimous decision over Moraes, but he put himself in danger in that bout when he went from looking for the win to looking for the highlight-reel knockout. A move to the Blackzilian camp may help Ferreira gain some focus heading into UFC 163.
Ferreira's opponent, Thiago Santos, comes in as a late replacement for the injured Clint Hester. Santos has a decent striking game, but his ground game is lacking. He's an athletic fighter, but I don't think he's on Ferreira's level.
I expect a more focused Ferreira to take this one to the ground and finish the fight via second-round TKO.
Odds: not available
Thales Leites (20-4) vs. Tom Watson (16-5)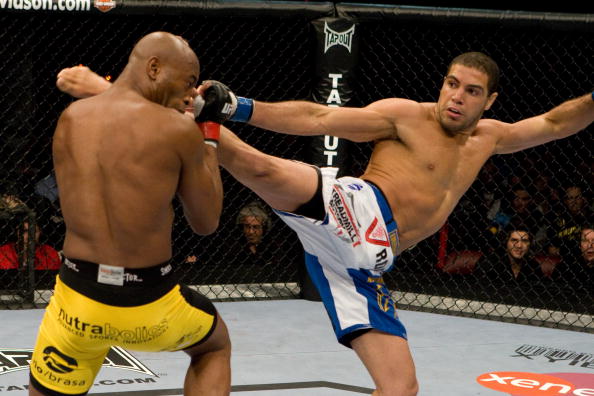 It's the moment of truth for Tom Watson at UFC 163. Watson will enter the Octagon on August 3 with a ton of confidence after earning "Knockout of the Night" and "Fight of the Night" awards at UFC on Fuel 7.
Standing on the opposite side of the cage in Brazil will be Thales Leites, who returns to the UFC after going 6-1 outside the promotion. Leitis last fought for the UFC in 2009; during his first run with the promotion, he went 5-3, wrapping up his run with losses to Anderson Silva and Alessio Sakara.
This fight will be a good test for Watson. He'll be facing a high-level submission artist in hostile territory. The problem is, despite his confidence being sky-high, I don't see Watson passing the test; Leitis takes this one via second-round submission.
Odds: not available
John Lineker (21-6) vs. Jose Maria Tome (33-3)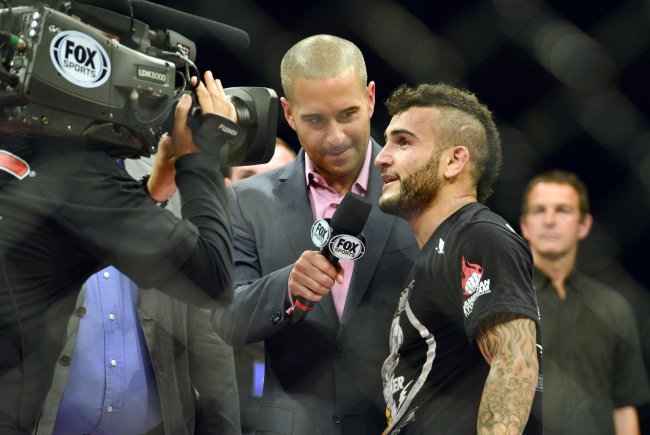 Jason da Silva-USA TODAY Sports
Opening the UFC 163 pay-per-view card will be a flyweight contest between John Lineker and Jose Tome. The fight will be Tome's first in the UFC, as he comes in on short notice, replacing late scratch Phil Harris. The 31-year-old Brazilian enters the fight with a 33-3 record. He's currently in the midst of a 16-fight unbeaten streak.
Lineker has a lot to lose in this bout. He's currently ranked in the top 10 in the flyweight division and cannot afford to lose to a debuting fighter. I don't expect that will happen. The short notice and step up in competition will be too much for Tome; Lineker takes this one via unanimous decision.
Odds: not available
*Odds will be added when posted, posted odds via Bovada.